Student Academic Success
1:1 Consultation 1:1 Consultation
Study better Study better
Build digital capabilities Build digital capabilities
Understand assessments Understand assessments
Excel at writing Excel at writing
Enhance your thinking Enhance your thinking
Present confidently Present confidently
Collaborate with others Collaborate with others
Improve your academic English Improve your academic English
Maintain academic integrity Maintain academic integrity
Advance your graduate studies Advance your graduate studies
Workshops Workshops
Feedback studio Feedback studio
About us About us
Skip to content
Skip to navigation
What is critical thinking?
Critical thinking is a kind of thinking in which you question , analyse , interpret , evaluate and make a judgement about what you read, hear, say, or write. The term critical comes from the Greek word kritikos meaning "able to judge or discern". Good critical thinking is about making reliable judgements based on reliable information.
Applying critical thinking does not mean being negative or focusing on faults. It means being able to clarify your thinking so that you can break down a problem or a piece of information, interpret it and use that interpretation to arrive at an informed decision or judgement (for example designing a bridge, responding to an opinion piece or understanding a political motivation).
People who apply critical thinking consistently are said to have a critical thinking mindset, but no one is born this way. These are attributes which are learnt and improved through practice and application.
In the academic context, critical thinking is most commonly associated with arguments. You might be asked to think critically about other people's arguments or create your own. To become a better critical thinker, you therefore need to learn how to:
clarify your thinking purpose and context
question your sources of information
identify arguments
analyse sources and arguments
evaluate the arguments of others and
create or synthesise your own arguments.
As the image illustrates, critical thinking skills and attributes are interconnected and need to work together for your critical thinking to be effective.
Six key steps to developing your critical thinking skills and mindset View
Examples of critical thinking skills, mindsets and practices.
Below are four examples of critical thinking skills, mindsets and practices. This is by no means an exhaustive list of all critical thinking skills because the skills you use will depend on your specific context.
Questioning skills
How do i apply questioning skills.
I question the relevance and reliability of what I hear, read or see.
I question the authority and purpose of what I hear, read or see.
How do I apply a questioning mindset?
I am inquisitive and curious.
I always seek the truth, rather than accepting things without questioning.
What does good questioning look like in practice?
A student reads an academic paper and decides it is suitable to include in their essay as it was published recently by an expert in that specific field and the author's findings were generated by the most reliable method.
A person reads a newspaper article editorial and realises the author is not an expert in the field and the arguments they present are intended to persuade the reader to vote for (or against) a certain political party.
A dietitian advises their patient against the advice the patient has read on the internet stating the benefits of hot chocolate as the dietitian recognises that the research was conducted by a confectionery manufacturer.
Analytical skills
How do i apply analytical skills.
I carefully examine ideas and information.
I systematically consider all aspects of a problem and look at each element in its wider context.
How do I apply an analytical mindset?
I make connections between ideas.
What does analysis look like in practice?
A student breaks down a film into its scenes and compares the choices the director has made with a variety of established film making theories and social science literature to discuss how the film makes a social commentary on a contemporary issue.
A person watches a news editorial and compares each claim the journalist makes with evidence generated by not-for-profit organisations, which clearly state their agenda to provide accurate data on climate change.
An epidemiologist collects all the survey data on behaviours during a pandemic and compares each behaviour pattern with the spread of the disease in different areas.
Evaluation skills
How do i apply evaluation skills.
I recognise (and avoid) flaws of reasoning.
I consider what is implied in what I see, hear and read.
How do I apply an evaluation mindset?
I compare different viewpoints and arguments, and point out their strengths and weaknesses.
What does evaluation look like in practice?
A student writing a persuasive essay checks they have presented the opposing side of their argument and finds well reasoned evidence to change their point of view and rewrite their essay.
When listening to a radio commentator's response to gender diversity in the workplace a person realises the commentator criticises the advocate of the policy and never addresses their argument.
A psychology researcher collects data from hundreds of participants to prove their hypothesis about the correlation between gun violence and video games, but upon processing their data finds their hypothesis was rejected. The researcher then discloses that their hypothesis was not supported by the data in a respected academic journal.
Synthesis skills
How do i apply synthesis skills.
I use logic and reason to formulate my conclusions and arguments.
I use strong evidence, based on analysis and evaluation, to support my conclusions.
How do I apply a synthesis mindset?
I consider the bigger picture or context, and use strong evidence and reason to formulate my conclusions, decisions, judgements and arguments.
What does synthesis look like in practice?
A student conducts a literature review comparing the arguments for and against assisted death in terminally ill patients. They develop the argument that policy at a federal level is required, and logically connect their argument to several recent academic papers and reliable government reports.
A parent chooses to vaccinate their child against COVID-19 after reading about the benefits and risks in a piece written by a well respected immunologist in The Conversation, and after discussing the decision with their general practitioner.
A mechanical engineer challenges their supervisor's approach to the design of a medical device by providing a summary of the experimental data they have collected.
Taking it further
Clarify your purpose and context.
Clarifying your purpose and context will help you focus your thinking and avoid information overload and distractions.
Question your sources
Learn how to select sources of information that are the most credible, accurate and relevant for your thinking tasks.
Identify arguments
The ability to identify arguments will help you recognise the main points made in your sources.
Analyse sources and arguments
To demonstrate your critical thinking, you need to be able to carefully examine sources, arguments, theories and processes, and explain how they work.
Evaluate the arguments of others
As a critical thinker, you need to be able to evaluate arguments, as well as the claims, evidence and reasoning that comprise them.
Create your own argument
Learn how to bring together evidence, reasoning and claims, and create your own argument.
Your feedback matters
We want to hear from you! Let us know what you found most useful or share your suggestions for improving this resource.
Archives & Special Collections home
Art Library home
Ekstrom Library home
Kornhauser Health Sciences Library home
Law Library home
Music Library home
University of Louisville Hospital home
Interlibrary Loan
Off-Campus Login
Renew Books
Cardinal Card
My Print Center
Business Ops
Cards Career Connection
Search Site
Search catalog, critical thinking and academic research: intro.
Information
Point of View
Assumptions
Implications
Critical Thinking and Academic Research
Academic research focuses on the creation of new ideas, perspectives, and arguments. The researcher seeks relevant information in articles, books, and other sources, then develops an informed point of view within this ongoing "conversation" among researchers.
The research process is not simply collecting data, evidence, or "facts," then piecing together this preexisting information into a paper. Instead, the research process is about inquiry—asking questions and developing answers through serious critical thinking and thoughtful reflection.
As a result, the research process is recursive, meaning that the researcher regularly revisits ideas, seeks new information when necessary, and reconsiders and refines the research question, topic, or approach. In other words, research almost always involves constant reflection and revision.
This guide is designed to help you think through various aspects of the research process. The steps are not sequential, nor are they prescriptive about what steps you should take at particular points in the research process. Instead, the guide should help you consider the larger, interrelated elements of thinking involved in research.
Research Anxiety?
Research is not often easy or straightforward, so it's completely normal to feel anxious, frustrated, or confused. In fact, if you feel anxious, it can be a good sign that you're engaging in the type of critical thinking necessary to research and write a high-quality paper.
Think of the research process not as one giant, impossibly complicated task, but as a series of smaller, interconnected steps. These steps can be messy, and there is not one correct sequence of steps that will work for every researcher. However, thinking about research in small steps can help you be more productive and alleviate anxiety.
Paul-Elder Framework
This guide is based on the "Elements of Reasoning" from the Paul-Elder framework for critical thinking. For more information about the Paul-Elder framework, click the link below.
Some of the content in this guide has been adapted from The Aspiring Thinker's Guide to Critical Thinking (2009) by Linda Elder and Richard Paul.
Next: Purpose >>
Last Updated: Jul 10, 2023 11:50 AM
Librarian Login
Module 1: Success Skills
Critical thinking, introduction, learning objectives.
define critical thinking
identify the role that logic plays in critical thinking
apply critical thinking skills to problem-solving scenarios
apply critical thinking skills to evaluation of information
Consider these thoughts about the critical thinking process, and how it applies not just to our school lives but also our personal and professional lives.
"Thinking Critically and Creatively"
Critical thinking skills are perhaps the most fundamental skills involved in making judgments and solving problems. You use them every day, and you can continue improving them.
The ability to think critically about a matter—to analyze a question, situation, or problem down to its most basic parts—is what helps us evaluate the accuracy and truthfulness of statements, claims, and information we read and hear. It is the sharp knife that, when honed, separates fact from fiction, honesty from lies, and the accurate from the misleading. We all use this skill to one degree or another almost every day. For example, we use critical thinking every day as we consider the latest consumer products and why one particular product is the best among its peers. Is it a quality product because a celebrity endorses it? Because a lot of other people may have used it? Because it is made by one company versus another? Or perhaps because it is made in one country or another? These are questions representative of critical thinking.
The academic setting demands more of us in terms of critical thinking than everyday life. It demands that we evaluate information and analyze myriad issues. It is the environment where our critical thinking skills can be the difference between success and failure. In this environment we must consider information in an analytical, critical manner. We must ask questions—What is the source of this information? Is this source an expert one and what makes it so? Are there multiple perspectives to consider on an issue? Do multiple sources agree or disagree on an issue? Does quality research substantiate information or opinion? Do I have any personal biases that may affect my consideration of this information?
It is only through purposeful, frequent, intentional questioning such as this that we can sharpen our critical thinking skills and improve as students, learners and researchers.
—Dr. Andrew Robert Baker,  Foundations of Academic Success: Words of Wisdom
Defining Critical Thinking
Thinking comes naturally. You don't have to make it happen—it just does. But you can make it happen in different ways. For example, you can think positively or negatively. You can think with "heart" and you can think with rational judgment. You can also think strategically and analytically, and mathematically and scientifically. These are a few of multiple ways in which the mind can process thought.
What are some forms of thinking you use? When do you use them, and why?
As a college student, you are tasked with engaging and expanding your thinking skills. One of the most important of these skills is critical thinking. Critical thinking is important because it relates to nearly all tasks, situations, topics, careers, environments, challenges, and opportunities. It's not restricted to a particular subject area.
Critical thinking is clear, reasonable, reflective thinking focused on deciding what to believe or do. It means asking probing questions like, "How do we know?" or "Is this true in every case or just in this instance?" It involves being skeptical and challenging assumptions, rather than simply memorizing facts or blindly accepting what you hear or read.
Imagine, for example, that you're reading a history textbook. You wonder who wrote it and why, because you detect certain assumptions in the writing. You find that the author has a limited scope of research focused only on a particular group within a population. In this case, your critical thinking reveals that there are "other sides to the story."
Who are critical thinkers, and what characteristics do they have in common? Critical thinkers are usually curious and reflective people. They like to explore and probe new areas and seek knowledge, clarification, and new solutions. They ask pertinent questions, evaluate statements and arguments, and they distinguish between facts and opinion. They are also willing to examine their own beliefs, possessing a manner of humility that allows them to admit lack of knowledge or understanding when needed. They are open to changing their mind. Perhaps most of all, they actively enjoy learning, and seeking new knowledge is a lifelong pursuit.
This may well be you!
No matter where you are on the road to being a critical thinker, you can always more fully develop your skills. Doing so will help you develop more balanced arguments, express yourself clearly, read critically, and absorb important information efficiently. Critical thinking skills will help you in any profession or any circumstance of life, from science to art to business to teaching.
Critical Thinking in Action
The following video, from Lawrence Bland, presents the major concepts and benefits of critical thinking.
Critical Thinking and Logic
Critical thinking is fundamentally a process of questioning information and data. You may question the information you read in a textbook, or you may question what a politician or a professor or a classmate says. You can also question a commonly-held belief or a new idea. With critical thinking, anything and everything is subject to question and examination.
Logic's Relationship to Critical Thinking
The word logic comes from the Ancient Greek logike , referring to the science or art of reasoning. Using logic, a person evaluates arguments and strives to distinguish between good and bad reasoning, or between truth and falsehood. Using logic, you can evaluate ideas or claims people make, make good decisions, and form sound beliefs about the world. [1]
Questions of Logic in Critical Thinking
Let's use a simple example of applying logic to a critical-thinking situation. In this hypothetical scenario, a man has a PhD in political science, and he works as a professor at a local college. His wife works at the college, too. They have three young children in the local school system, and their family is well known in the community.
The man is now running for political office. Are his credentials and experience sufficient for entering public office? Will he be effective in the political office? Some voters might believe that his personal life and current job, on the surface, suggest he will do well in the position, and they will vote for him.
In truth, the characteristics described don't guarantee that the man will do a good job. The information is somewhat irrelevant. What else might you want to know? How about whether the man had already held a political office and done a good job? In this case, we want to ask, How much information is adequate in order to make a decision based on logic instead of assumptions?
The following questions, presented in Figure 1, below, are ones you may apply to formulating a logical, reasoned perspective in the above scenario or any other situation:
What's happening? Gather the basic information and begin to think of questions.
Why is it important? Ask yourself why it's significant and whether or not you agree.
What don't I see? Is there anything important missing?
How do I know? Ask yourself where the information came from and how it was constructed.
Who is saying it? What's the position of the speaker and what is influencing them?
What else? What if? What other ideas exist and are there other possibilities?
Problem-Solving With Critical Thinking
For most people, a typical day is filled with critical thinking and problem-solving challenges. In fact, critical thinking and problem-solving go hand-in-hand. They both refer to using knowledge, facts, and data to solve problems effectively. But with problem-solving, you are specifically identifying, selecting, and defending your solution. Below are some examples of using critical thinking to problem-solve:
Your roommate was upset and said some unkind words to you, which put a crimp in your relationship. You try to see through the angry behaviors to determine how you might best support your roommate and help bring your relationship back to a comfortable spot.
Your final art class project challenges you to conceptualize form in new ways. On the last day of class when students present their projects, you describe the techniques you used to fulfill the assignment. You explain why and how you selected that approach.
Your math teacher sees that the class is not quite grasping a concept. She uses clever questioning to dispel anxiety and guide you to new understanding of the concept.
You have a job interview for a position that you feel you are only partially qualified for, although you really want the job and you are excited about the prospects. You analyze how you will explain your skills and experiences in a way to show that you are a good match for the prospective employer.
You are doing well in college, and most of your college and living expenses are covered. But there are some gaps between what you want and what you feel you can afford. You analyze your income, savings, and budget to better calculate what you will need to stay in college and maintain your desired level of spending.
Problem-Solving Action Checklist
Problem-solving can be an efficient and rewarding process, especially if you are organized and mindful of critical steps and strategies. Remember, too, to assume the attributes of a good critical thinker. If you are curious, reflective, knowledge-seeking, open to change, probing, organized, and ethical, your challenge or problem will be less of a hurdle, and you'll be in a good position to find intelligent solutions.
Evaluating Information With Critical Thinking
Evaluating information can be one of the most complex tasks you will be faced with in college. But if you utilize the following four strategies, you will be well on your way to success:
Read for understanding by using text coding
Examine arguments
Clarify thinking
1. Read for Understanding Using Text Coding
When you read and take notes, use the text coding strategy . Text coding is a way of tracking your thinking while reading. It entails marking the text and recording what you are thinking either in the margins or perhaps on Post-it notes. As you make connections and ask questions in response to what you read,  you monitor your comprehension and enhance your long-term understanding of the material.
With text coding, mark important arguments and key facts. Indicate where you agree and disagree or have further questions. You don't necessarily need to read every word, but make sure you understand the concepts or the intentions behind what is written. Feel free to develop your own shorthand style when reading or taking notes. The following are a few options to consider using while coding text.
See more text coding from PBWorks and Collaborative for Teaching and Learning .
2. Examine Arguments
When you examine arguments or claims that an author, speaker, or other source is making, your goal is to identify and examine the hard facts. You can use the spectrum of authority strategy for this purpose. The spectrum of authority strategy assists you in identifying the "hot" end of an argument—feelings, beliefs, cultural influences, and societal influences—and the "cold" end of an argument—scientific influences. The following video explains this strategy.
3. Clarify Thinking
When you use critical thinking to evaluate information, you need to clarify your thinking to yourself and likely to others. Doing this well is mainly a process of asking and answering probing questions, such as the logic questions discussed earlier. Design your questions to fit your needs, but be sure to cover adequate ground. What is the purpose? What question are we trying to answer? What point of view is being expressed? What assumptions are we or others making? What are the facts and data we know, and how do we know them? What are the concepts we're working with? What are the conclusions, and do they make sense? What are the implications?
4. Cultivate "Habits of Mind"
"Habits of mind" are the personal commitments, values, and standards you have about the principle of good thinking. Consider your intellectual commitments, values, and standards. Do you approach problems with an open mind, a respect for truth, and an inquiring attitude? Some good habits to have when thinking critically are being receptive to having your opinions changed, having respect for others, being independent and not accepting something is true until you've had the time to examine the available evidence, being fair-minded, having respect for a reason, having an inquiring mind, not making assumptions, and always, especially, questioning your own conclusions—in other words, developing an intellectual work ethic. Try to work these qualities into your daily life.
"logic." Wordnik . n.d. Web. 16 Feb 2016 . ↵
"Student Success-Thinking Critically In Class and Online."  Critical Thinking Gateway . St Petersburg College, n.d. Web. 16 Feb 2016. ↵
Outcome: Critical Thinking. Provided by : Lumen Learning. License : CC BY: Attribution
Self Check: Critical Thinking. Provided by : Lumen Learning. License : CC BY: Attribution
Foundations of Academic Success. Authored by : Thomas C. Priester, editor. Provided by : Open SUNY Textbooks. Located at : http://textbooks.opensuny.org/foundations-of-academic-success/ . License : CC BY-NC-SA: Attribution-NonCommercial-ShareAlike
Image of woman thinking. Authored by : Moyan Brenn. Located at : https://flic.kr/p/8YV4K5 . License : CC BY: Attribution
Critical Thinking. Provided by : Critical and Creative Thinking Program. Located at : http://cct.wikispaces.umb.edu/Critical+Thinking . License : CC BY: Attribution
Critical Thinking Skills. Authored by : Linda Bruce. Provided by : Lumen Learning. Project : https://courses.lumenlearning.com/lumencollegesuccess/chapter/critical-thinking-skills/. License : CC BY: Attribution
Image of critical thinking poster. Authored by : Melissa Robison. Located at : https://flic.kr/p/bwAzyD . License : CC BY: Attribution
Thinking Critically. Authored by : UBC Learning Commons. Provided by : The University of British Columbia, Vancouver Campus. Located at : http://www.oercommons.org/courses/learning-toolkit-critical-thinking/view . License : CC BY: Attribution
Critical Thinking 101: Spectrum of Authority. Authored by : UBC Leap. Located at : https://youtu.be/9G5xooMN2_c . License : CC BY: Attribution
Image of students putting post-its on wall. Authored by : Hector Alejandro. Located at : https://flic.kr/p/7b2Ax2 . License : CC BY: Attribution
Image of man thinking. Authored by : Chad Santos. Located at : https://flic.kr/p/phLKY . License : CC BY: Attribution
Critical Thinking.wmv. Authored by : Lawrence Bland. Located at : https://youtu.be/WiSklIGUblo . License : All Rights Reserved . License Terms : Standard YouTube License

UoPeople president wins "Nobel Prize of Education" Learn More
UoPeople president wins "Nobel Prize of Education" >>
Tips for Online Students , Tips for Students
Why Is Critical Thinking Important? A Survival Guide
Why is critical thinking important? The decisions that you make affect your quality of life. And if you want to ensure that you live your best, most successful and happy life, you're going to want to make conscious choices. That can be done with a simple thing known as critical thinking. Here's how to improve your critical thinking skills and make decisions that you won't regret.
What Is Critical Thinking?
You've surely heard of critical thinking, but you might not be entirely sure what it really means, and that's because there are many definitions. For the most part, however, we think of critical thinking as the process of analyzing facts in order to form a judgment. Basically, it's thinking about thinking.
How Has The Definition Evolved Over Time?
The first time critical thinking was documented is believed to be in the teachings of Socrates , recorded by Plato. But throughout history, the definition has changed.
Today it is best understood by philosophers and psychologists and it's believed to be a highly complex concept. Some insightful modern-day critical thinking definitions include :
"Reasonable, reflective thinking that is focused on deciding what to believe or do."
"Deciding what's true and what you should do."
The Importance Of Critical Thinking
Why is critical thinking important? Good question! Here are a few undeniable reasons why it's crucial to have these skills.
Critical Thinking Is Universal Critical thinking is a domain-general thinking skill. What does this mean? It means that no matter what path or profession you pursue, these skills will always be relevant and will always be beneficial to your success. They are not specific to any field.
Crucial For The Economy Our future depends on technology, information, and innovation. Critical thinking is needed for our fast-growing economies, to solve problems as quickly and as effectively as possible.
Improves Language & Presentation Skills In order to best express ourselves, we need to know how to think clearly and systematically — meaning practice critical thinking! Critical thinking also means knowing how to break down texts, and in turn, improve our ability to comprehend.
Promotes Creativity By practicing critical thinking, we are allowing ourselves not only to solve problems but also to come up with new and creative ideas to do so. Critical thinking allows us to analyze these ideas and adjust them accordingly.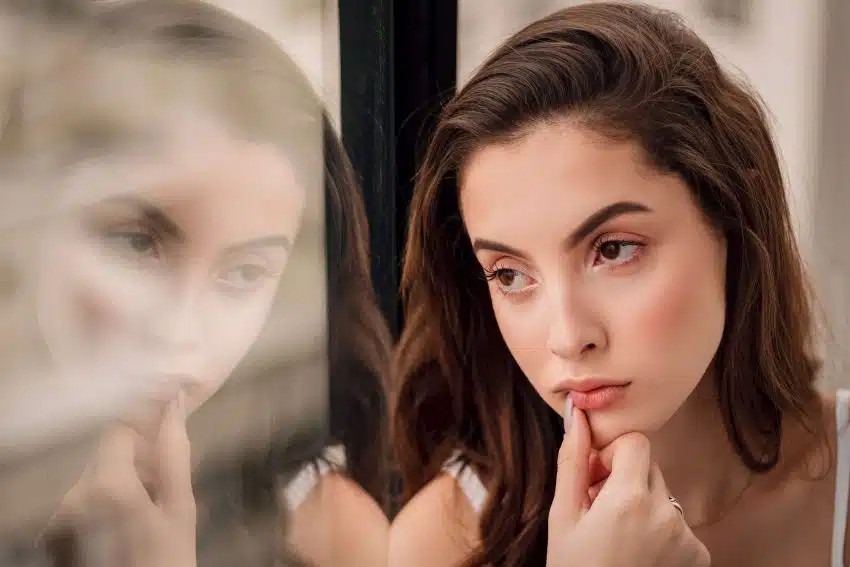 The Basis Of Science & Democracy In order to have a democracy and to prove scientific facts, we need critical thinking in the world. Theories must be backed up with knowledge. In order for a society to effectively function, its citizens need to establish opinions about what's right and wrong (by using critical thinking!).
Benefits Of Critical Thinking
We know that critical thinking is good for society as a whole, but what are some benefits of critical thinking on an individual level? Why is critical thinking important for us?
Key For Career Success Critical thinking is crucial for many career paths. Not just for scientists, but lawyers , doctors, reporters, engineers , accountants, and analysts (among many others) all have to use critical thinking in their positions. In fact, according to the World Economic Forum, critical thinking is one of the most desirable skills to have in the workforce, as it helps analyze information, think outside the box, solve problems with innovative solutions, and plan systematically.
Better Decision Making There's no doubt about it — critical thinkers make the best choices. Critical thinking helps us deal with everyday problems as they come our way, and very often this thought process is even done subconsciously. It helps us think independently and trust our gut feeling.
Can Make You Happier! While this often goes unnoticed, being in touch with yourself and having a deep understanding of why you think the way you think can really make you happier. Critical thinking can help you better understand yourself, and in turn, help you avoid any kind of negative or limiting beliefs, and focus more on your strengths. Being able to share your thoughts can increase your quality of life.
Form Well-Informed Opinions There is no shortage of information coming at us from all angles. And that's exactly why we need to use our critical thinking skills and decide for ourselves what to believe. Critical thinking allows us to ensure that our opinions are based on the facts, and help us sort through all that extra noise.
Better Citizens One of the most inspiring critical thinking quotes is by former US president Thomas Jefferson: "An educated citizenry is a vital requisite for our survival as a free people." What Jefferson is stressing to us here is that critical thinkers make better citizens, as they are able to see the entire picture without getting sucked into biases and propaganda.
Improves Relationships While you may be convinced that being a critical thinker is bound to cause you problems in relationships, this really couldn't be less true! Being a critical thinker can allow you to better understand the perspective of others, and can help you become more open-minded towards different views.
Promotes Curiosity Critical thinkers are constantly curious about all kinds of things in life, and tend to have a wide range of interests. Critical thinking means constantly asking questions and wanting to know more, about why, what, who, where, when, and everything else that can help them make sense of a situation or concept, never taking anything at face value.
Allows For Creativity Critical thinkers are also highly creative thinkers, and see themselves as limitless when it comes to possibilities. They are constantly looking to take things further, which is crucial in the workforce.
Enhances Problem Solving Skills Those with critical thinking skills tend to solve problems as part of their natural instinct. Critical thinkers are patient and committed to solving the problem, similar to Albert Einstein, one of the best critical thinking examples, who said "It's not that I'm so smart; it's just that I stay with problems longer." Critical thinkers' enhanced problem-solving skills makes them better at their jobs and better at solving the world's biggest problems. Like Einstein, they have the potential to literally change the world.
An Activity For The Mind Just like our muscles, in order for them to be strong, our mind also needs to be exercised and challenged. It's safe to say that critical thinking is almost like an activity for the mind — and it needs to be practiced. Critical thinking encourages the development of many crucial skills such as logical thinking, decision making, and open-mindness.
Creates Independence When we think critically, we think on our own as we trust ourselves more. Critical thinking is key to creating independence, and encouraging students to make their own decisions and form their own opinions.
Crucial Life Skill Critical thinking is crucial not just for learning, but for life overall! Education isn't just a way to prepare ourselves for life, but it's pretty much life itself. Learning is a lifelong process that we go through each and every day.
How to Think Critically
Now that you know the benefits of thinking critically, how do you actually do it?
How To Improve Your Critical Thinking
Define Your Question: When it comes to critical thinking, it's important to always keep your goal in mind. Know what you're trying to achieve, and then figure out how to best get there.
Gather Reliable Information: Make sure that you're using sources you can trust — biases aside. That's how a real critical thinker operates!
Ask The Right Questions: We all know the importance of questions, but be sure that you're asking the right questions that are going to get you to your answer.
Look Short & Long Term: When coming up with solutions, think about both the short- and long-term consequences. Both of them are significant in the equation.
Explore All Sides: There is never just one simple answer, and nothing is black or white. Explore all options and think outside of the box before you come to any conclusions.
How Is Critical Thinking Developed At School?
Critical thinking is developed in nearly everything we do. However, much of this important skill is encouraged to be practiced at school, and rightfully so! Critical thinking goes beyond just thinking clearly — it's also about thinking for yourself.
When a teacher asks a question in class, students are given the chance to answer for themselves and think critically about what they learned and what they believe to be accurate. When students work in groups and are forced to engage in discussion, this is also a great chance to expand their thinking and use their critical thinking skills.
How Does Critical Thinking Apply To Your Career?
Once you've finished school and entered the workforce, your critical thinking journey only expands and grows from here!
Impress Your Employer
Employers value employees who are critical thinkers, ask questions, offer creative ideas, and are always ready to offer innovation against the competition. No matter what your position or role in a company may be, critical thinking will always give you the power to stand out and make a difference.
Careers That Require Critical Thinking
Some of many examples of careers that require critical thinking include:
Human resources specialist
Marketing associate
Business analyst
Truth be told however, it's probably harder to come up with a professional field that doesn't require any critical thinking!
Photo by  Oladimeji Ajegbile  from  Pexels
What is someone with critical thinking skills capable of doing.
Someone with critical thinking skills is able to think rationally and clearly about what they should or not believe. They are capable of engaging in their own thoughts, and doing some reflection in order to come to a well-informed conclusion.
A critical thinker understands the connections between ideas, and is able to construct arguments based on facts, as well as find mistakes in reasoning.
The Process Of Critical Thinking
The process of critical thinking is highly systematic.
What Are Your Goals?
Critical thinking starts by defining your goals, and knowing what you are ultimately trying to achieve.
Once you know what you are trying to conclude, you can foresee your solution to the problem and play it out in your head from all perspectives.
What Does The Future Of Critical Thinking Hold?
The future of critical thinking is the equivalent of the future of jobs. In 2020, critical thinking was ranked as the 2nd top skill (following complex problem solving) by the World Economic Forum .
We are dealing with constant unprecedented changes, and what success is today, might not be considered success tomorrow — making critical thinking a key skill for the future workforce.
Why Is Critical Thinking So Important?
Why is critical thinking important? Critical thinking is more than just important! It's one of the most crucial cognitive skills one can develop.
By practicing well-thought-out thinking, both your thoughts and decisions can make a positive change in your life, on both a professional and personal level. You can hugely improve your life by working on your critical thinking skills as often as you can.
Related Articles
Privacy overview.
University of Essex Online
I'm looking for.
Study mode:
Indicative duration:
Prefer to see our subject areas?
Home / Blog / The importance of critical thinking
The importance of critical thinking
19th Feb 2016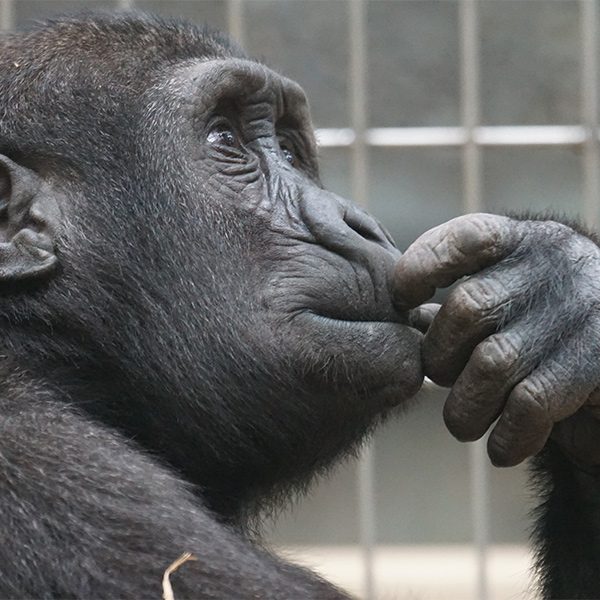 Critical thinking is a core academic skill that teaches undergraduate and postgraduate students to question or reflect on their own knowledge and information presented to them. This skill is essential for students working on assignments and performing research. It's also an invaluable skill in many workplace scenarios. In this week's blog we discuss what critical thinking is, how it applies to the workplace and how to develop this crucial skill.
What is critical thinking?
Critical thinking is not just being critical in the typical, negative sense of the word; there are many definitions but according to Beyer (1995), critical thinking means 'making clear, reasoned judgments'.
A successful critical thinker questions perceived knowledge, rejects anecdotal or non-scientific evidence and examines the source of all information. He or she is open-minded and well-informed, able to judge the quality of an argument and draw cautious yet evidence-based conclusions.
It's important for academic students because it enables them to produce essays and papers that are free from personal or societal bias.
How is it developed while studying?
With the support of their tutor and fellow students, learners must become skilled at assessing each source of information to determine its merit before using it as a reference.
Before utilising a statistic, quotation or piece of research to reinforce their argument in an assignment or discussion, students should check the source carefully to ensure that it was produced by a reliable source. That source needs to be based on solid evidence and should not suffer from research bias.
Assignments based on flimsy or badly-researched source materials will receive lower grades as the conclusions drawn are only as reliable as the data they are based on.
Critical thinking is developed naturally over the course of study as students learn to scrutinise evidence and dissect opposing arguments.
How does it apply to the workplace?
Many people considering undergraduate or postgraduate study focus their attention only on the subject-specific skills that they will develop, e.g. they assume that a law degree will only help them to progress in a legal-related role.
However this is not the case; while it's true that a law course covers many law-related topics, it will also develop your general communication, presentation, writing, analytical and critical thinking skills. These skills can then be used in the workplace in many ways, depending on the industry. For example, a manager could use their critical thinking skills to evaluate sales and financial data, or to review a project proposal.
By remaining detached from sudden fluctuations in data and emotional sales pitches, employees with critical thinking skills are able to see the bigger picture and avoid making hasty (and costly!) decisions. Employees with critical thinking skills can also use these to improve their company through market research and by recognising opportunities. By researching the competition and their practices, assessing what is successful, these employees can help their company spot opportunities for growth, expansion or product development. Getting ahead of market trends before anyone else gives the company a valuable edge in the marketplace.
In summary, critical thinking is a vital skill in both academia and the world of work. It is developed naturally during undergraduate and postgraduate study, and has applications in almost every industry and role.
Do you want to develop your critical thinking skills?  Download our prospectus today  and find a course to help you.
Beyer, B.K., 1995. Critical Thinking. Fastback 385 . Phi Delta Kappa, 408 N. Union, PO Box 789, Bloomington, IN 47402-0789.
Current Students
News & Press
Exam Technique for In-Person Exams
Revising for 24 Hour Take Home Exams
Introduction to 24 Hour Take Home Exams
Before the 24 Hour Take Home Exam
Exam Technique for 24 Hour Take Home Exams
Structuring a Literature Review
Writing Coursework under Time Constraints
Reflective Writing
Writing a Synopsis
Structuring a Science Report
Presentations
How the University works out your degree award
Personal Extenuating Circumstances (PEC)
Assignment Submission Guidance
Inspera Digital Exams
Writing Introductions and Conclusions
Paragraphing
Reporting Verbs
Signposting
Proofreading
Working with a Proofreader
Writing Concisely
The 1-Hour Writing Challenge
Apostrophes
Semi-colons
Run-on sentences
How to Improve your Grammar (native English)
How to Improve your Grammar (non-native English)
Independent Learning for Online Study
Reflective Practice
Academic Reading
Strategic Reading Framework
Note-taking Strategies
Note-taking in Lectures
Making Notes from Reading
Using Evidence to Support your Argument
Integrating Scholarship
Managing Time and Motivation
Dealing with Procrastination
How to Paraphrase
Quote or Paraphrase?
How to Quote
Referencing
Artificial Intelligence and Academic Integrity
Use and limitations of generative AI
Acknowledging use of AI
Numeracy, Maths & Statistics
Library Search
Search Techniques
Keeping up to date
Evaluating Information
Managing Information
Using Information generated by AI
Digital Capabilities
SensusAccess
Develop Your Digital Skills
Digital Tools to Help You Study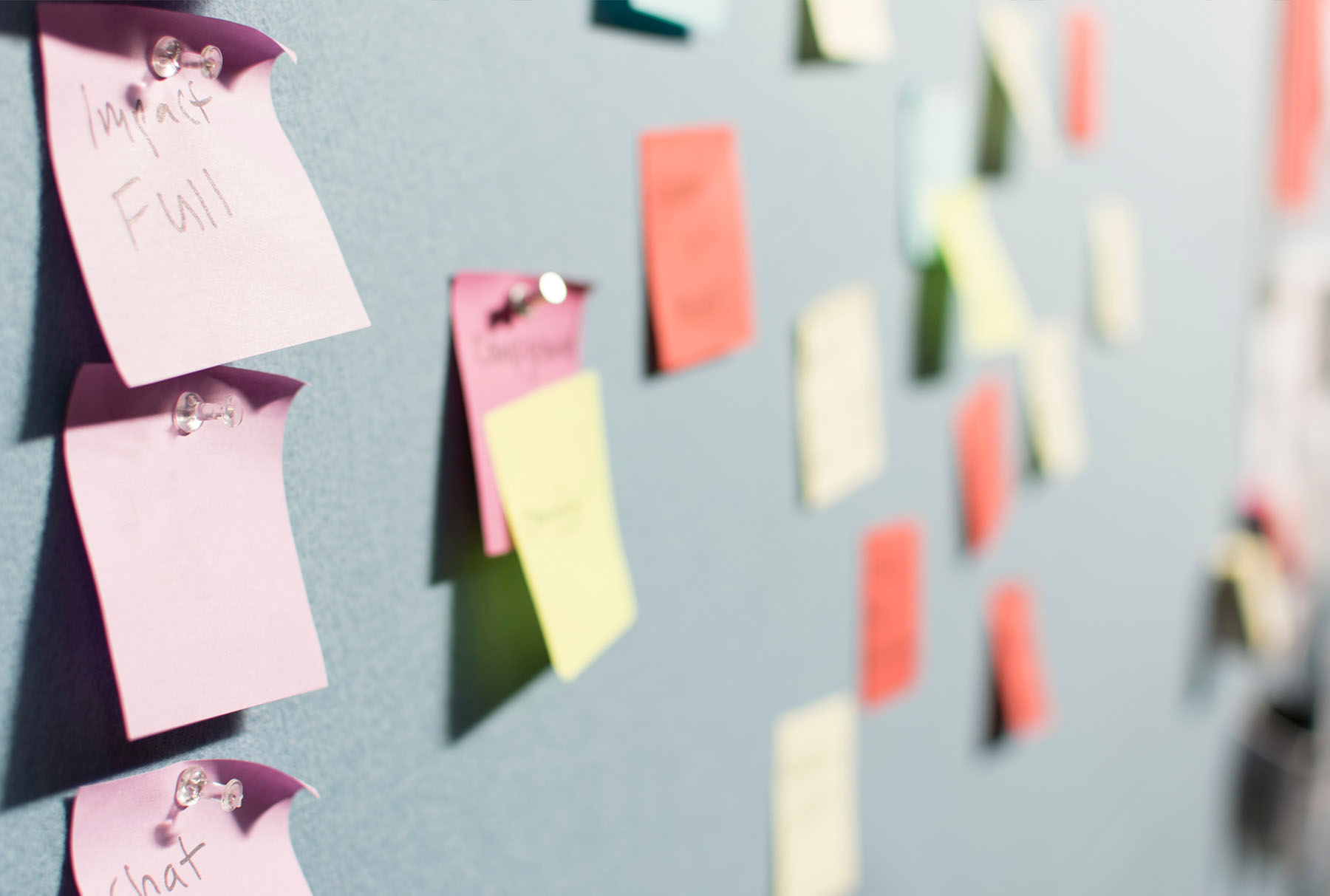 Enhance your higher-level thinking skills.
Newcastle University
Academic Skills Kit
Study Skills
Critical thinking is a defining characteristic of university level study. It underpins everything from reading to analysing ideas and evidence and developing your own arguments. When we talk about the greater 'depth' of university learning, critical thinking is often what we mean.
Find out more about what critical thinking is and various ways to develop a critical mindset and apply it in your studies.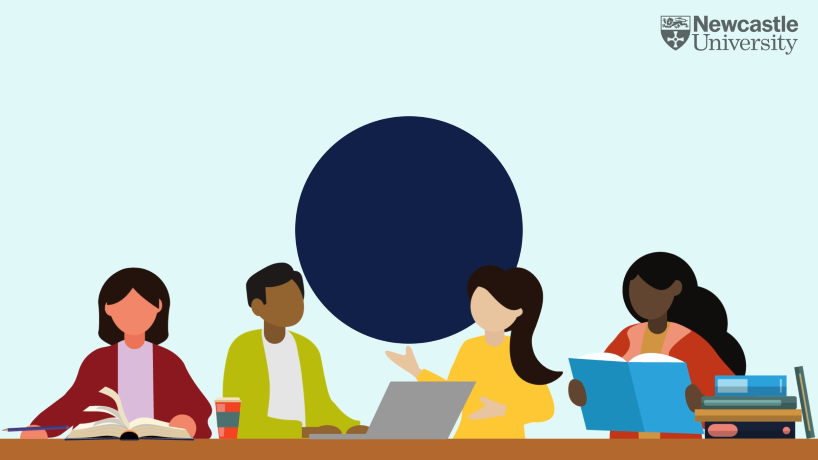 Critical skills 1
Understanding criticality in a university context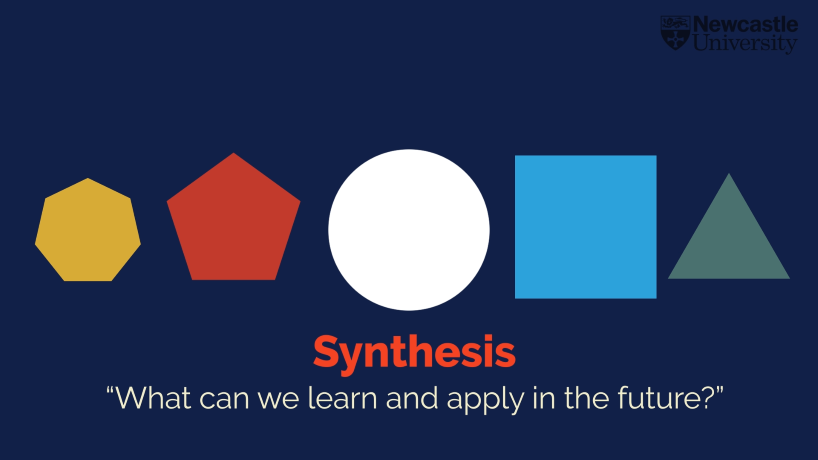 Critical skills 2
Unpicking what criticality means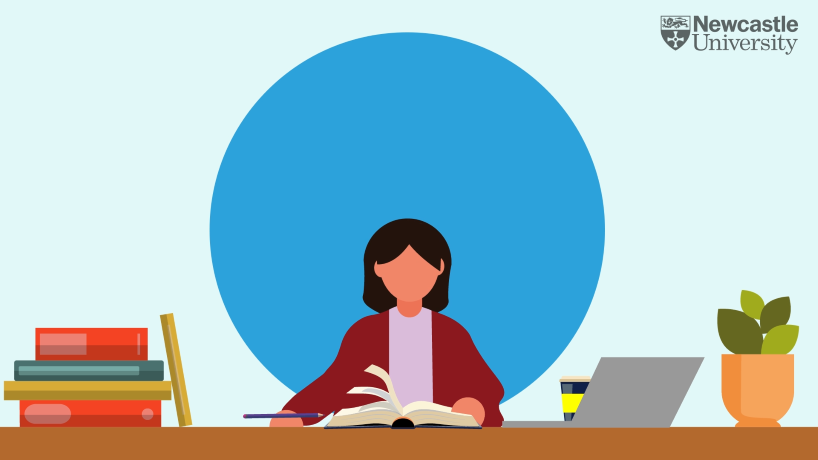 Critical skills 3
Applying criticality to your work
Critical Skills in Practice
Apply critical analysis to your context
Critical reading
Three domains of critical reading.
An audio-visual guide to in-depth critical reading, for literature reviews.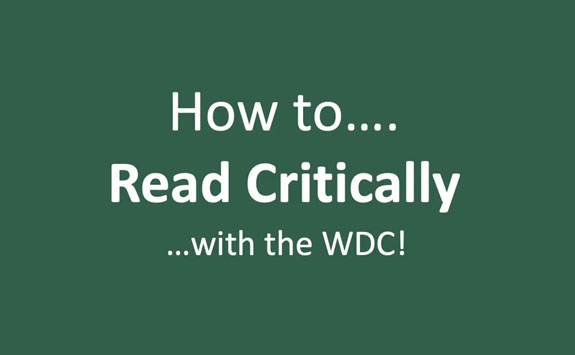 Sorry, you need JavaScript to view this video
Critical writing
Using evidence to support your argument.
How to use your reading to support your points.
Integrating scholarship
Use citation to demonstrate your critical judgement of your reading.
Recommended books and e-books
For further reading related to critical thinking and evaluation, browse our specially curated list of resources.
Further help and guidance
Academic skills team.
For more guidance on your learning, book a one-to-one tutorial with one of our tutors or visit our website for more activities and resources.
Critical thinking for critical writing
On this page, non-critical vs. critical reading, modes of critical analysis, steps to writing critically, implications for writing.
Critical writing depends on critical thinking. Your writing will involve reflection on written texts: that is, critical reading.
Your critical reading of a text and thinking about a text enables you to use it to make your own arguments. As a critical thinker and writer, you make judgments and interpretations of the ideas, arguments, and claims of others presented in the texts you read.
The key is this: don't read looking only or primarily for information . Instead, read to determine ways of thinking about the subject matter.
Non-critical   reading is focused on learning the information provided by a source. In this mode, a reader focuses on understanding the information, ideas, and opinions stated within the text. 
Sometimes non-critical reading is a part of our day-to-day lives. For example, we may consult a weather report to help us decide whether or not we need to pack an umbrella when we leave the house. Often, we don't need to be critical readers to get the information we need about the weather. However, if the weather report states that it will be a "sunny, cloudless day" and we can see that it is pouring outside our window, we will likely bring our critical reading abilities back into play! 
How to read critically
1. Determine the central claims or purpose of the text (its thesis). A critical reading attempts to identify and assess how these central claims are developed and argued.
2. Begin to make some judgments about context .
What audience is the text written for?
Who is it in dialogue with?
In what historical context is it written?
3. Distinguish the kinds of reasoning the text employs.
What concepts are defined and used?
Does the text appeal to a theory or theories?
Is any specific methodology laid out?
If there is an appeal to a particular concept, theory, or method, how is that concept, theory, or method then used to organize and interpret the data?
How has the author analyzed (broken down) the material?
4. Examine the evidence (the supporting facts, examples, etc.) the text employs. Supporting evidence is indispensable to an argument, so consider the kinds of evidence used: Statistical? Literary? Historical? From what sources is the evidence taken? Are these sources primary or secondary?
5. Critical reading may involve evaluation . Your reading of a text is already critical if it accounts for and makes a series of judgments about how a text is argued. Some assignments may also require you to assess the strengths and weaknesses of an argument.
Why to read critically
Critical reading is an important step for many academic assignments. Critically engaging with the work of others is often a first step in developing our own arguments, interpretations, and analysis. 
Critical reading often involves re-reading a text multiple times, putting our focus on different aspects of the text. The first time we read a text, we may be focused on getting an overall sense of the information the author is presenting - in other words, simply understanding what they are trying to say. On subsequent readings, however, we can focus on how the author presents that information, the kinds of evidence they provide to support their arguments (and how convincing we find that evidence), the connection between their evidence and their conclusions, etc. etc. 
Example:  A non-critical thinker/reader might read a history book to learn the facts of the situation or to discover an accepted interpretation of those events.
A critical thinker/reader might read the same work to appreciate how a particular perspective on the events and a particular selection of facts can lead to a particular understanding. A critical thinker/reader will likely also think about the perspectives of that event that are NOT being considered or presented in the text. 
What a text says  – restatement . Talks about the same topic as the original text. What a text does – description . Focuses on aspects of the discussion itself. What a text means – interpretation . Analyzes the text and asserts a meaning for the text as a whole.
TIP: An interpretation includes references to the content (the specific actions referred to), the language (the specific terms used), and the structure (such as the relationship between characters).
1. Take a critical stance:  recognize that every text, author, and argument comes from a perspective and is subject to interpretation and analysis.
2. Pay close attention : read texts not just for  what they say  but also for  how they say it . Notice examples, evidence, word choice, structure, etc. Consider the "fit" between the information a text provides and the way it provides that information. 
3. Think big picture : read texts in their context. This can sometimes also involve doing some research about your sources to learn more about the author, the time in which the text was written, the sources that funded the research, etc. 
4. Bring yourself in : critical writing also involves developing your own understandings, interpretations, analysis, and arguments in response to the texts you are reading. Sometimes this is accomplished by considering the connections/points of divergence between several texts you are reading. It can also involve bringing in your own perspectives and experiences to support or challenge evidence, examples, and/or conclusions. 
Writing critically involves:
Providing appropriate and sufficient arguments and examples
Choosing terms that are precise, appropriate, and persuasive
Making clear the transitions from one thought to another to ensure the overall logic of the presentation
Editing for content, structure, and language
An increased awareness of the impact of choices of content, language, and structure can help you as a writer to develop habits of rewriting and revision.
Reference: this resource was adapted from Dan Kurland's Critical Reading, at its Core, Plain and Simple