Creative Thinking: What is it, Why is it Important, and How to Develop it?
by Rawzaba Alhalabi Published on January 17, 2021
So what is creative thinking?
Creative thinking is the process of nurturing your imagination allowing you to "think out of the box". 
Being able to train your mind to think creatively helps you invent, problem-solve, create and communicate in fresh, new ways. 
Creative thinkers are in high demand in the job market and creative thinking is one of the key skills needed in future jobs according to a recent report by the World Economic Forum. 
So, let's develop your creative thinking skills!
In this article, we will take you through a step by step process of how  to  improve your creative thinking skills. You will  learn   about different ways used to help you become more open-minded, innovative and creative .  
Article Outline
The importance of creative thinking
6 Ways to apply creative thinking in your everyday life
Thinking Hats: Approach Creative Thinking by de Bono
Another Creative Thinking Approach: Lateral Thinking
Things to Avoid which will impact your Creative Thinking
How to succeed in your career based on your enneagram (infographic)
Every person can improve their  creative  thinking skills. By doing so, it will help you create, interpret and come with solutions to challenges  in your daily life routines at school, university, organization or simply at home. 
"Everyone is born creative" – Hugh Macleod
A group of CEOs were asked "What is the skill you most value in your people?" as part of a survey , they said creativity, the ability to solve problems, come up with new solutions, and use brainpower to figure things out.
Before we get into the techniques, let us explore why is it important to become a creative thinker.
Everyone Should Become a Creative Thinker
Being able to train your mind to think creatively helps you invent, problem-solve, create and communicate in fresh, new ways.
When you think open-mindedly you become a happier person ready to accept exciting surprises from life.  
8 reasons why creative thinking is an essential skill for everyone 
The following are 8 reasons why you are advised to be creative in your everyday life:  
Thinking creatively  adds value  not only to your life but also to the life of others. Translating your thoughts into beautiful work, projects 'yourself' clearly into the world you live in.  
Creative thinking helps you become  self relying and more confident . You can think on your own without the help of others making you a stronger, truly-happy person.  
By thinking creatively you  become true to yourself . You accept who you are without worrying about other peoples' judgments.  
Thinking open-mindedly gives you a reason to wake up every morning to start  exploring new ideas and thoughts . It makes your life worth living.  
Creative thinking can  bring out hidden talents  that you have not noticed before. Instead of just nagging about a problem, it helps you discover new opportunities that you haven't been aware of.  
Thinking 'out of the box'  makes you feel satisfied  at all phases of your life. You never feel that you have reached a dead end instead you are always ready to explore new challenges. You have the ability to see what others can't see.  
Being creative helps you  express your feelings  allowing you to be whatever you want to be in this world.  
The more experienced you get with thinking creatively, the easier it becomes to  master difficult situations  you may face in your life.  
As explained, creative thinking has many advantages but most importantly it will make you a happier and better person so start practicing!
Check out the below infographic extracted from a  global study  done by Adobe.
6 Ways to apply creative thinking in your everyday life  
Successful people today are great creative thinkers.
Practicing creativity on a daily basis guides you to become a great success in the future.
The most important thing is to feel free when trying to apply creativity in your life. Creativity is having the power to expand your imagination bringing the most out of your potentials.  
The following are 6 ways to apply creative thinking in your life:  
R isk  Taking : Being adventurous and ready for life's challenges pushes you a step forward to creativity.  
Playing :  Trying to play and be funny at times gives you the chance to manipulate the given problem accordingly to what you need.   
Regularly asking Why :   Being curious and nosy, wanting to ask questions all the time opens endless doors and possibilities.  
Generating large quantity of ideas:  By producing a big number of possible solutions, a smart, unique, unexpected answer might be discovered.  
Day Dreaming:  Wondering about things related to your project frees your mind to expand its horizons and explore new ways out there.  
Reading:  Going to the library and spending hours reading can nurture your imagination and grow a strong creative thinker.  
Therefore, by working on being a risk taker, a day dreamer and a good reader you are forcing your mind to grow in all directions.
So follow the above steps to WOW your way to become a high-standard creative thinker as opposed to being a boring, traditional thinker with limited abilities!  
See also: Innovation Design Thinking
Thinking Hats: Approach Creative Thinking by de Bono  
The "6 Thinking Hats" is a system designed by Edward de Bono as an approach to promote creative thinking. It is a tool used to enhance real thinking to make the process more productive and focused.
The '6 Thinking Hats' separates thinking into 6 different roles, each role identified with a colored symbolic thinking hat. This approach helps to redirect thoughts by mentally switching from one hat to the other.  
6 Thinking Hats – by de Bono
The following are the 6 thinking hats and what each color represents:  
"White Hat" – stating facts and information, things you already know.
" Yellow Hat" – looking at the bright side, being optimistic and positive, adding value and benefits.
"Red Hat" – expressing feelings and emotions, your reactions and opinions.
"Blue Hat" – managing and controlling, looking at the bigger picture.
"Green Hat" – exploring other alternatives, generating new ideas and solutions.
"Black Hat" – being realistic and practical, being cautious, finding where things might go wrong, discovering dangers and difficulties. Black Hat is usually called the 'devil's voice'.
The above 6 hats, when combined together, allows your mind to think clearly and objectively.
For example, you can start by grabbing the "Blue Hat" asking yourself questions such as: what is our goal? Are the 6 guidelines observed clearly? What is the subject addressed? This helps you get an overall view of your problem.
Next, you can grab the "Red Hat" expressing what you feel towards the problem and asking yourself who might be affected by this problem.
Then, you can grab "Yellow" and later "Green Hat" to invent new concepts and solutions.
Finally, you can switch between the "White" and "Black hat" in order to validate your solution by using information that you already know.  
Start training your mind to switch directions from one hat to another to solve problems efficiently, effectively bringing out benefits too!  
Here's a video to explain the process:
Another Creative Thinking Approach: Lateral Thinking 
Lateral Thinking is a phrase invented by Edward de Bono that means thinking about a problem in a different way than what is usually used.
You can check out Edward de Bono's book on the topic:
Lateral thinking is far from logical thinking most people use today.
It is expanding your thinking limits, freeing yourself from boundaries giving you the chance to explore things you never knew existed.  
The following are 5 steps involved in Lateral Thinking: 
Change the focus of your thinking , allowing your mind to discover new options. Don't be afraid to try something new.  
Break free from limits  of traditional logical thinking of reason. Think messy, think all over making every small detail count.  
Develop new ideas and shape them to fit the  situation you have on hand. Generating ideas is not sufficient; implementing these ideas according to what you need is what it takes to be a success.  
Use diverse unrelated data  to help you come up with new concepts. Break down data, group them together or even try data you have never imagined might work. By experimenting without judgment, unexpected solutions may arise!   
Look beyond obvious alternatives . Sometimes, opportunities are hidden and can only be discovered by thinking 'out of the box'.  
Creative thinking is the ability to free your mind to create, interpret and visualize possibilities.
See also: How to become an exceptional critical thinker
Whether you decide to use lateral thinking or the 6 hats thinking approach, work your way to become a WOW creative thinker!    
Creative thinking pushes passion allowing you to love and live beyond your limits.
However, sometimes situations happen in life that restricts your freedom. It's up to you to break down these walls and live up to your full potential, with the support and resources from Customwritings to help you overcome any obstacles.
The following are 8 things you are advised to avoid in order to be able to unleash your creativity:  
Complain about a problem: 
Worry about what others think: , stay in your 'comfort zone': , school limiting your creativity: , hold back when you have a good idea: , stop learning: , assume certain perceptions: .
We suggest you try to avoid the 8 points mentioned above in order to free your mind to think creatively.
It is a step forward to raise hidden talents that will push our world to lasting global success!
How to succeed in your career based on your enneagram
There's no one-size-fits-all solution to succeeding in your career. Some personality types thrive when put in front of a crowd, but for others, it's their worst nightmare! Similarly, some personality types have the potential to be amazing employees but their personalities may be able to show success in a different way. 
Understanding your career personality type is a great way to figure out how to succeed in your career. Using your Enneagram type , you can learn personality-specific ways that you can thrive. For example, type five does well when they can work independently and can use "heads down" (no meeting) days to get the space they need to be productive.
Ready to find your career Enneagram? Check out the infographic below to get started.
Study with us
Our research and projects
Studying with us
Student Resources
Published: 14:41, 06 Dec 2023
A month of Christmas activities on campus full of hope, peace & fraternity!
Christmas on Campus 2023 has been officially launched
Published: 10:42, 07 Nov 2023
UM Participates in SEA-EU Teaching Staff Week on Microcredentials in Kiel
Staff Week held in Kiel, Germany last September
Changemakers in our midst
Date: 29 and 30 September 2023
Time: See details
Edward de Bono memorial lecture
Date: Monday 22 May
Time: 17:00
Institute of Earth Systems Hackathon Event - Tackling the Problem of Food Waste
Date: 21 - 22 April
The Edward de Bono Institute for Creative Thinking & Innovation
We will keep fighting for all libraries - stand with us!
Internet Archive Audio
This Just In
Grateful Dead
Old Time Radio
78 RPMs and Cylinder Recordings
Audio Books & Poetry
Computers, Technology and Science
Music, Arts & Culture
News & Public Affairs
Spirituality & Religion
Radio News Archive
Flickr Commons
Occupy Wall Street Flickr
NASA Images
Solar System Collection
Ames Research Center
All Software
Old School Emulation
MS-DOS Games
Historical Software
Classic PC Games
Software Library
Kodi Archive and Support File
Vintage Software
CD-ROM Software
CD-ROM Software Library
Software Sites
Tucows Software Library
Shareware CD-ROMs
Software Capsules Compilation
CD-ROM Images
ZX Spectrum
DOOM Level CD
Smithsonian Libraries
FEDLINK (US)
Lincoln Collection
American Libraries
Canadian Libraries
Universal Library
Project Gutenberg
Children's Library
Biodiversity Heritage Library
Books by Language
Additional Collections
Prelinger Archives
Democracy Now!
Occupy Wall Street
TV NSA Clip Library
Animation & Cartoons
Arts & Music
Computers & Technology
Cultural & Academic Films
Ephemeral Films
Sports Videos
Videogame Videos
Youth Media
Search the history of over 867 billion web pages on the Internet.
Mobile Apps
Wayback Machine (iOS)
Wayback Machine (Android)
Browser Extensions
Archive-it subscription.
Explore the Collections
Build Collections
Save Page Now
Capture a web page as it appears now for use as a trusted citation in the future.
Please enter a valid web address
Donate Donate icon An illustration of a heart shape
Serious creativity : using the power of lateral thinking to create new ideas
Bookreader item preview, share or embed this item, flag this item for.
Graphic Violence
Explicit Sexual Content
Hate Speech
Misinformation/Disinformation
Marketing/Phishing/Advertising
Misleading/Inaccurate/Missing Metadata
plus-circle Add Review comment Reviews
740 Previews
34 Favorites
Better World Books
DOWNLOAD OPTIONS
No suitable files to display here.
14 day loan required to access EPUB and PDF files.
IN COLLECTIONS
Uploaded by PhanS on November 18, 2010
SIMILAR ITEMS (based on metadata)
You want to think about
If you use this form, we will only use your name and email address to reply to your request. If you want to subscribe to updates then please follow this link
Distributors & Master Trainers
Schools and families.
Work with us
The use of provocations, (the teaching of creative thinking. page 5).
In traditional brainstorming or the general teaching of creativity, there is much talk of "delaying judgment," "suspending judgment," "deferring judgment," etc. This arises from the simple observation that instant criticism of an idea can kill the idea and makes creativity virtually impossible. So, if judgment prevents creativity, let us delay judgment.
But delaying judgment is the absence of activity. Telling a person not to use instant judgment does not tell that person what to do. What do you do with a provocation? Do you just suspend judgment and hope that something useful will happen?
Many years ago, I introduced the formal process of "movement." This is an active mental operation. It is not just an absence of judgment any more than a car is just an absence of a bicycle.
There are formal and systematic techniques of movement (extract a principle, moment-to-moment, etc.) which can be learned, practiced and used. These techniques can also be taught directly and formally.
"But delaying judgment is the absence of activity. Telling a person not to use instant judgment does not tell that person what to do. There is a need for the active mental operation of movement ."
Judgment is based on traditional "rock logic", but movement is based on the " water logic " of perception. Rock logic is based on identity (is and is not). Water logic is based on "flow" (What does this flow to?).
All these processes can be handled in a deliberate and systematic manner. It is very different from just messing about, being "crazy" and hoping that something will happen.
Traditional brainstorming has always depended on a group format because this is an essential part of the process. The presence of other people in the group provides the stimulation to set off new ideas and new lines of thinking.
All the systematic lateral thinking techniques can be used by an individual entirely on his or her own. This is because the formal techniques of provocation allow an individual to provide his or her own stimulation at will. There is no need to depend on stimulation from others.
In my experience, individuals working systematically on their own produce far more ideas than when they are working together as a group. There is more thinking time and different directions can be pursued.
Groups do have their value both as a motivating setting and also to develop the ideas that have already been started.
In practice I prefer to work with a combination of group and individual creative thinking whenever this is possible.
The "random input" lateral thinking technique is extremely easy to use and very effective. It is now used widely by new product groups, research departments, marketing departments and even by rock groups when writing new songs. At first sight the notion of pulling in a totally random word to open new lines of thinking seems absurd. Yet he technique is soundly based on the behaviour of patterning systems. Finding your way back from the periphery of a town may reveal a road you would never have taken out from the center.
Like many other of my techniques, this simple technique has been borrowed by many practitioners in creativity who usually forget to acknowledge its source. What is more important than acknowledgment is that techniques borrowed in this way are too often distorted or altered in ways that make them far less effective. This is because the person "borrowing" the technique does not understand its real basis and has had no proper training in the use of the technique.
Another example of a technique that is very simple and effective is the Six Thinking Hats .
Page 5 of 9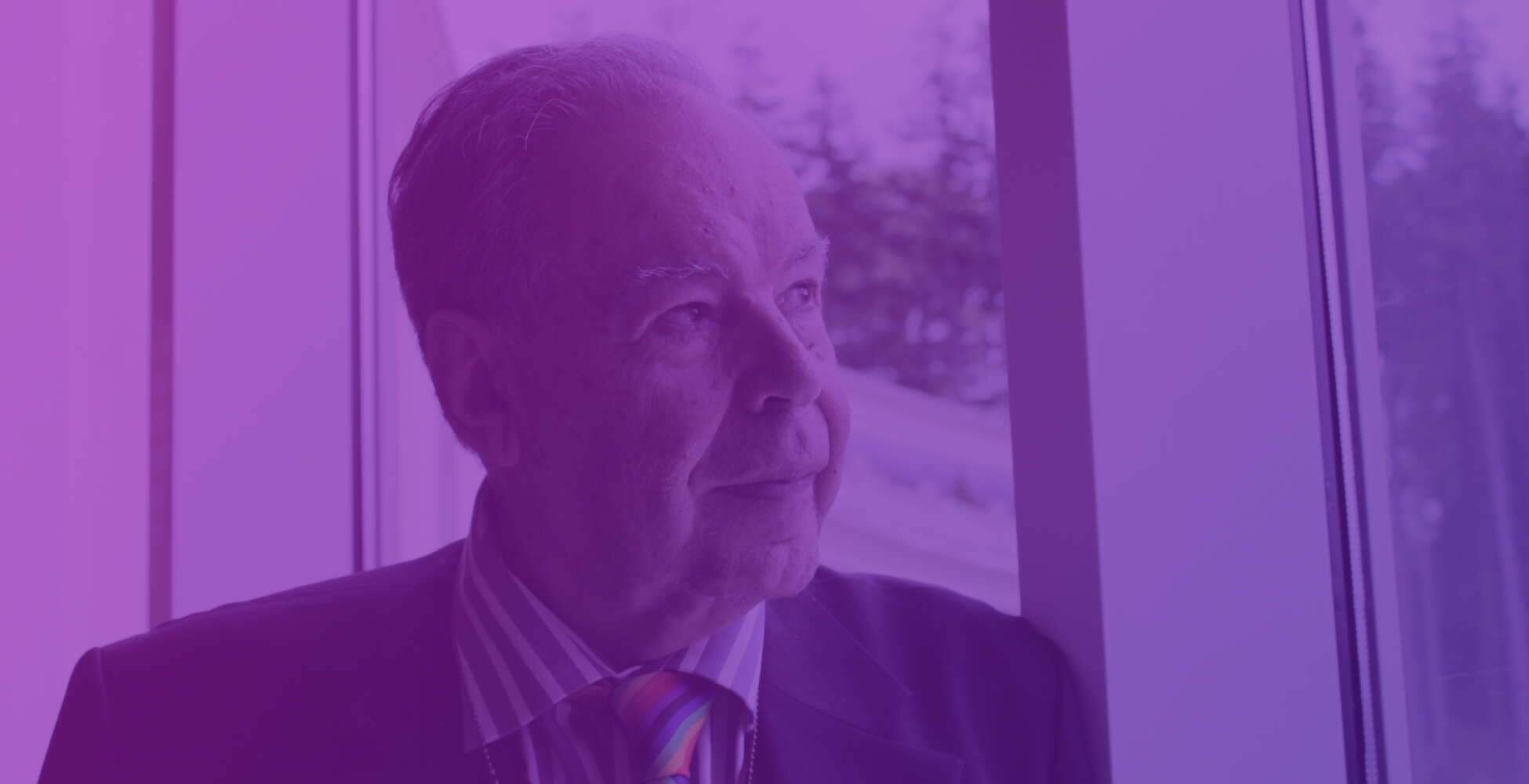 Dr. Edward de Bono
Learn more about the life of Dr. de Bono, his books, his ideas and the courses that can improve the way you think by training your brain for success.
Dr. Edward de Bono, Brain Training and Lateral Thinking pioneer.
Edward de Bono is one of the pioneers of Brain Training . In 1967 he invented the world famous Lateral Thinking technique . He is a proponent of the direct teaching of thinking as a skill. He has dedicated his life to help people from around the world improve their thinking abilities and creativity skills. His courses such as Six Thinking Hats Method and thinking tools have been used by top corporations, governments and world leaders but his tools have also been used by school children. His methodologies have been proven to help people of all thinking levels to make smarter decisions, faster. Lean More about the works and ideas of Dr. de Bono click here .
de Bono Courses in Thinking
Second Language is a great way to exercise your brain
You've probably heard how vital exercise is for keeping your body healthy, but what about your mind? Like the rest of your body, your brain needs frequent "workouts" to stay in condition. You exercise your brain whenever you acquire a new skill, analyze further information, or finish a problematic activity. Learning a new language, no matter when you start will improve your brain health. Click here .
Critical thinking's effect on learning a speaking english with tutors
Some English speaking tutors still instruct their pupils using the old manner, which may prevent them from developing critical thinking skills. Well-known language schools that provide online tutoring have long included critical thinking lessons. These courses help students improve their language abilities while also helping students grow as a person. The LiveXP's English speaking tutor frequently teaches students about many socially significant themes, which makes the class memorable and satisfying. Click here .
Learn more about our de Bono Courses
Select which course is best option for you. We offer both classroom and online courses through our global network of certified de Bono trainers and authorised distributors. Click here to select the right course for you .
de Bono for Schools & Universities
The de Bono thinking tools and Lateral Thinking techniques have been taught throughout the world in both Schools and universities. Click here to select the right course for you .
Take our Certified Online Courses
The Effective Thinking Course is a de Bono certified course that is delivered online. Start learning the Thinking Tools and Lateral thinking techniques that have changed the minds of world leaders and intellectuals. Click here to learn more and sign up today .
Great companies use the de Bono Thinking Tools

What do business leaders think about Dr. de Bono?
Richard Branson, CEO Virgin An inspiring man with brilliant ideas. De Bono never ceases to amaze with his clarity of thought
Jack Smulowitz, IBM de Bono's Creative Thinking Techniques have a profound impact on the quality of our thinking at IBM.
John Sculley, Former CEO Apple I admire Dr. de Bono's work, we live in an information economy, where we live by what comes out of our minds.
Learn more about the ideas and works of Dr. de Bono.
Lateral Thinking
Find out why Lateral Thinking is not synonymous with 'Creativity', at least it was not meant to mean that when de Bono coined the phrase.
Parallel Thinking
When you are thinking together in parallel, everything goes more smoothly, Dr. de Bono's tools help to increase productivity and create better solutions.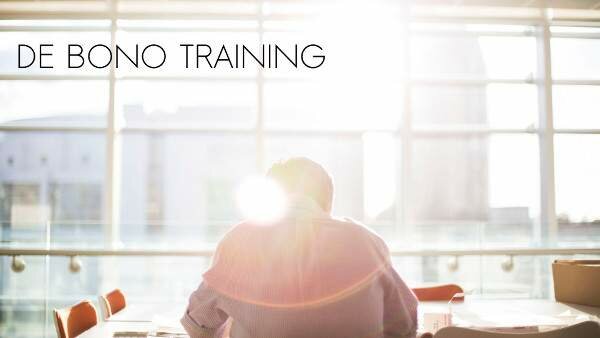 de Bono Courses
Learn about the various courses that are available to you. Add to your mental toolbox today. Learn to think smarter, not harder.
Dr. de Bono's Effective Thinking Course a certified online course that will teach you the world famous and powerful de Bono thinking techniques. Click here to learn more and signup .
Stop making the same mistakes again and again
Dr. de Bono's online course in thinking will teach you the thinking tools and lateral thinking techniques that have helped people of all levels of ability to master their thinking and to be able to manage group thinking and brainstorming sessions. Become a Certified de Bono Effective Thinker.


Lateral Thinking
Creativity & innovation.
In the face of fast-changing trends, fierce competition and the need to work miracles despite tight budgets, better quality and service are not enough. Creativity and innovation are the only engines that will drive lasting success. Lateral Thinking™ is essential. Instead of linear or vertical thinking, which relies solely on logic, Lateral Thinking™ is a deliberate, systematic process of using your ability to think in a different way. These proven methods make insight, creativity, and innovation happen. We know creative thinking is a skill that can be learned and we will show you how with these methods.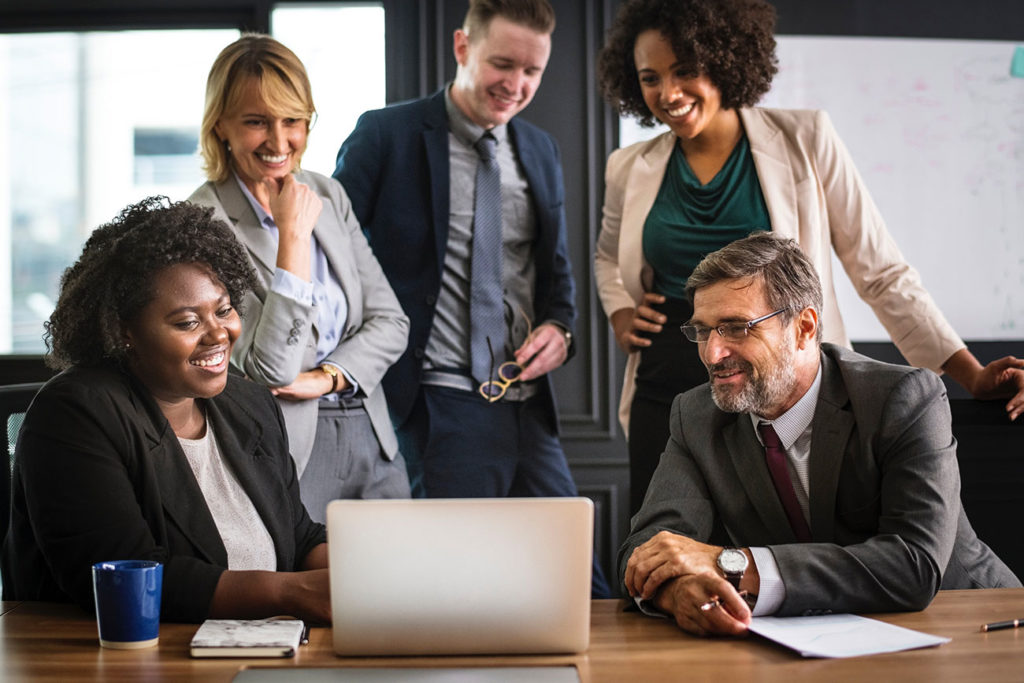 Take a look at our program format:
The need for lateral thinking.
Shattering the myths around creative thinking
Understanding the logic of Lateral Thinking
Shifting from the single focus on problems
Learning the importance of redefining the focus
Developing your own creative hit list
Challenging traditional ways constructively
Learning to break free of our thinking patterns
Alternatives
Learning the 'how to' and value of extracting concepts
Using concepts to breed new ideas
Random Entry
Using random input to create new connections
Provocation
Going beyond deferring judgment to active movement
Turning provocative ideas into practical solutions
Harvesting and Treatment
Maximizing the capturing of ideas from your creative thinking
Turning starter ideas into workable ideas  
Our minds have been trained to find typical and predictable solutions to problems. Often this leads to 'thinking inside the box' and to entrapment in old paradigms. As illustration, challenging old paradigms and using Dr. Edward de Bono's Lateral Thinking methods, a DuPont employee eliminated nine steps in their Kevlar manufacturing process and saved the company $30 million dollars a year. More clearly you see that learning to think deliberately 'outside the box' pays off. From strategic planning to solutions for everyday issues, thousands of individuals worldwide have used this proven method to create and innovate breakthroughs.
You will learn how to:
Shatter the myths  around creative thinking – you can do it, and do it better.
Bring  your creative thinking and the thinking of others into a sharp focus.
Develop  your own creative hit list.
Find and build  on the concept behind one idea to create even more ideas.
Spark  new ideas using random input and entry.
Go beyond  deferring judgement to active movement.
Use provocative questions  to challenge current thinking.
Turn  provocative ideas into new and practical solutions.
Challenge  your organization's current thinking constructively and productively.
Turn  harvested ideas into usable, practical forms.
Maximize  the ideas you capture from creative thinking.
Be creative  on demand.
Lateral Thinking™ is:
Seeking to solve problems by using unique methods
A process and willingness to look at things in a different way
Thinking that complements analytical and critical thinking
A fast, effective tool used to help individuals, teams, and companies solve tough problems and create new products, processes, and services.
Click here for pre-seminar reading on Lateral Thinking™.
We encourage you to read this article prior to attending the Lateral Thinking™ seminar. This article is also available in booklet format and can be purchased to help you communicate the value of the Lateral Thinking™ method to others. Contact us if you need additional copies.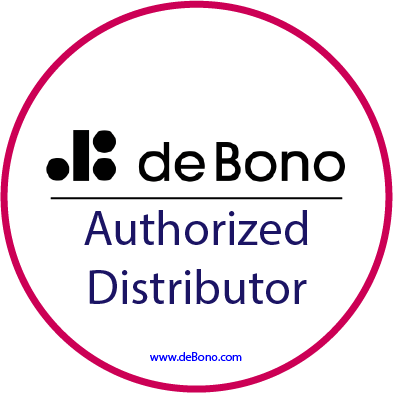 Core Programs
Advanced programs.
Australian Natural Health Magazine
Mobile primary menu.
relationships
Relationships
Food & Diet
Gluten Free
SEARCH SITE
Creative thinking with edward de bono.
Are you happy?
If you answered yes, it's most likely because your mind knows how to be happy. According to creative thinking genius, Edward de Bono, happiness is a thinking habit that can be learnt. Diana Timmins explains.
What is your attitude towards happiness? Really think about your answer, and also take note of your reaction to the question. Your attitude towards happiness may ultimately impact how much happiness you actually have in your life. Let me explain: our conventional methods of thinking can limit us, and impede our relationships with others and the concept of happiness as a whole. We are programmed to think happiness should be our prevalent state of being, but ironically at the same time we believe the happiness that comes from emotional maturation comes mainly from pain and hardships. These programmed thought processes can affect the success we achieve in our professional and personal lives.
But what can we do to change our attitudes towards happiness and success? Luckily, the world-famous pioneer of creative thinking and founder of the UK Cognitive Research Trust, Dr Edward de Bono, has created programs that allow us to do just that.
De Bono is best-known for his work on creativity, coining the phrase 'lateral thinking', and his bestselling book Six Thinking Hats , a title that explores creative thinking tools. He says happiness is a thinking 'habit' that can be learned.
"Poor thinking is the key in world issues," he says. "The way you look at the world will strongly affect everything. Happiness is a deliberate 'habit', not just a 'feeling' when everything is perfect."
Every goal we set for ourselves, we usually do so with an end goal of obtaining 'perfection', which we believe will lead to happiness. The pursuit of this 'perfection' or happiness is not the problem as such, de Bono explains, as much as the avenues we explore to get there. Often we seek out happiness through external or material means, commonly our clothes and jewellery, cars and homes, or the shape of various body parts. But does this truly lead to happiness? Of course not; most of us have learnt that these external means of attaining happiness are only temporary fixes. True happiness must come from the inside.
What many of us don't know is there is a natural switch sitting within our minds that can easily be flicked to create a major transformation.
The power of perception
We all receive stimuli through our senses. How we interpret that information is called our 'perception'. The way we're brought up, the way we're educated, and a range of other elements impact our perception. At school and university, we become so focused on debating, critiquing a situation or a person, that our ability to see peripherally becomes blurry and we lose sight of the 'big picture'.
"Generally educators focus on the 'right' answers," de Bono says. "We need to explore and consider possibilities, particularly in perceptive thinking."
For women, big issues of perception can often include body image, and judgement of themselves and others. How often have you asked the question, 'does my bum look big in this?' In a sense we no longer trust our own perceptions so we seek out answers elsewhere. We no longer look into the mirror, but instead to the pattern that image previously created in our brains and allow that to determine our mood, as distorted as that view may be. What we forget is our instant response can be changed so that we can see the real picture. All it requires is that we change the pattern of our thinking to find some new pathways.
"All patterns are asymmetric," de Bono says. "We move along the track, but there are sidetracks too. Our thinking takes a standard route beginning from our usual starting point. If we start at a random point, we come across other paths."
W can all move off the beaten track onto greener pastures by broadening our minds and harnessing our creativity. American poet Robert Frost conveys this theory beautifully by his wise words in The Road Not Taken : "Two roads diverged in a wood, and I, I took the one less travelled by. And that has made all the difference".
Constructive creativity
By dusting off our brain's right hemisphere, our creative thinking can be utilised in harmony with the logical left hemisphere's to manifest the type of happiness we didn't think possible. It can happen quite spontaneously, like a painter stepping away from the canvas and wondering how the masterpiece before them had been created in a moment where time seemed suspended.
"Being creative is important in a number of ways, in particular being able to look at anxieties and things differently," de Bono says. "It's not just being different for the sake of being different. Creativity is what allows you to do things, and doing things makes you happy."
We can so easily become limited by our own beliefs, or 'black and white' thinking. Wouldn't painting our lives with every colour of the rainbow make for a more interesting, inspiring and fulfilling life? A little splash or green here and a dab of yellow there could beat the blues, colour the black and white patches, and bring clarity to the shades of grey in personal and professional lives.
Professional thinking caps
Our professional and personal lives are closely interrelated. A bad day in the office can bring dark thunderous clouds into the home, particularly when we don't feel heard or appreciated by bosses or colleagues.
Heated debates in the boardroom and 'look after #1' slogans can propel workers into an unhappy state, and before too long argument is adopted as a way of thinking. To find a way to overcome this, de Bono devised his Six Thinking Hats program. In this technique, different thinking processes are represented by different, metaphorical 'hats'. For instance, the 'white hat' deals with information at hand, asking questions like, 'what do we know, and what is missing?' The 'red hat' deals with emotions, feelings and intuition; an important part of the thinking process often neglected. The Six Thinking Hats process is often used by professional groups and businesses.
The Six Thinking Hats allows everyone in the group to reach solutions systematically. Luckily, the process also works for our personal lives and our attitudes towards happiness. Attaining happiness is a matter of trying on different thinking 'hats' and changing our attitudes.
"The important thing about happiness is that you have to make an effort," de Bono says.
Which hat should I wear?
The Six Thinking Hats process is a powerful technique that can help you think more creatively, and help you change your attitude towards happiness. It helps you to think better, and make better decisions, by forcing you to move out of your usual thinking habits. For example, if you're a rationally-minded person, perhaps it's time to weigh that up with thinking that focuses on emotions, feelings and intuition. Perhaps you always tend to look on the bright side, or perhaps you're a pessimist. The important thing is to 'try on' some new thinking approaches for size.
First of all, imagine you've put on a white hat. In de Bono's process, this hat deals with the data available, and looks at the facts logically. Try to fill in gaps in your knowledge. Next, put on your red hat, and think with your intuition and inner knowledge. Put on your black hat, and look at the situation like a pessimist, noticing all the negatives; then put on your yellow hat and think like an optimist, noticing all the positives. With your green hat on, think like an artist and imagine creative solutions. Finally, don your blue hat for organised, processed thinking.
So how does this apply to happiness? This is a great creative thinking process, and it's also wonderful for decision making. But it's also going to open your mind to the concepts of parallel thinking, and help you learn to consider all the ways of looking at a situation, not just the negatives, or the cut-and-dry truth. NH
More information on Edward de Bono available at www.edwarddebono.com and www.debonothinkingsystems.com.
YOU MAY ALSO LIKE