How to evaluate journal articles and websites
Advice on how to evaluate information that you find in journal articles and websites, evaluating journal articles.
When you find an article in an academic journal, you need to consider whether or not it is of sufficient quality and relevance to use in your work. To help you do this, consider the following advice:
Read the article abstract : this summarises the author's key findings and methodology. This will help you decide whether you want to read the full article.
Note the year of publication : you might need the very latest research. However, also check the dates of the references at the end of a document. While an article might have been published recently, it may refer to older research that has been challenged by more recent findings.
Consider objectivity and consistency : ask yourself whether the author's argument develops with consistent rationality? Does the author reveal bias, perhaps omitting reference to key academic perspectives that might undermine his/her argument? Are the methodologies used appropriate for the scope and theme of the research?
Check accuracy : if you suspect that a piece of information presented as "fact" is suspect, check its accuracy using least two other respected sources of information.
Follow up references : you could also check an article's references to find out if the author has used reputable sources.
Follow up citing links : if you search databases such as Scopus and Web of Science to find articles on a topic, you can see how many times an article has been cited by other articles indexed in that same database. You can also re-sort your database results in order of those most highly cited and therefore, potentially most influential. However, be cautious : some articles may be highly cited because their findings are contentious!
Consider limiting your article searches to peer-reviewed journals : these only include articles that are evaluated and approved for publication by other researchers from the same discipline. Reviewers will check, for example, that the author has drawn appropriate conclusions deriving from strong evidence, and has used appropriate methodologies. All journals covered within Scopus and Web of Science are peer-reviewed. In some databases, such as Business Source Complete and IBSS, you can limit your searches to articles from peer-reviewed journals.
For more detailed advice : refer to Critically evaluating what you read.
Evaluating websites
When writing at university, you are generally advised to make use of the academic readings recommended by your lecturers, and to discover further academic literature.
Occasionally, it may be appropriate to also refer to websites that are designed for the general public, but if you do that, you need to carefully assess the credibility, currency and relevance of those websites. After all, anyone can write web content about a topic, regardless of their level of expertise.
Even websites that appear in the top set of search engine results can still be inappropriate sources for academic work.
Use the following resources to help you determine the quality of website information :
Evaluating websites found through search engines: general advice
Checking web credibility
Wikipedia: a tool for research?

Study resources
Calendar - Graduate
Calendar - Undergraduate
Class schedules
Class cancellations
Course registration
Important academic dates
More academic resources
Campus services
IT services
Job opportunities
Mental health support
Student Service Centre (Birks)
Calendar of events
Latest news
Media Relations
Faculties, Schools & Colleges
Arts and Science
Gina Cody School of Engineering and Computer Science
John Molson School of Business
School of Graduate Studies
All Schools, Colleges & Departments
Directories

My Library Account (Sofia) View checkouts, fees, place requests and more
Interlibrary Loans Request books from external libraries
Zotero Manage your citations and create bibliographies
E-journals via BrowZine Browse & read journals through a friendly interface
Article/Chapter Scan & Deliver Request a PDF of an article/chapter we have in our physical collection
Course Reserves Online course readings
Spectrum Deposit a thesis or article
WebPrint Upload documents to print with DPrint
Sofia Discovery tool
Databases by subject
Course Reserves
E-journals via BrowZine
E-journals via Sofia
Article/Chapter Scan & Deliver
Intercampus Delivery of Bound Periodicals/Microforms
Interlibrary Loans
Spectrum Research Repository
Special Collections
Additional resources & services
Loans & Returns (Circulation)
Subject & course guides
Open Educational Resources Guide
General guides for users
Evaluating...
Ask a librarian
Research Skills Tutorial
Quick Things for Digital Knowledge
Bibliometrics & research impact guide
Concordia University Press
Copyright Guide
Copyright Guide for Thesis Preparation
Digital Scholarship
Digital Preservation
Open Access
ORCID at Concordia
Research data management guide
Scholarship of Teaching & Learning
Systematic Reviews
How to get published speaker series
Borrow (laptops, tablets, equipment)
Connect (netname, Wi-Fi, guest accounts)
Desktop computers, software & availability maps
Group study, presentation practice & classrooms
Printers, copiers & scanners
Technology Sandbox
Visualization Studio
Webster Library
Vanier Library
Grey Nuns Reading Room
Book a group study room/scanner
Study spaces
Floor plans
Room booking for academic events
Exhibitions
Librarians & staff
University Librarian
Memberships & collaborations
Indigenous Student Librarian program
Wikipedian in residence
Researcher-in-Residence
Feedback & improvement
Annual reports & fast facts
Annual Plan
Library Services Fund
Giving to the Library
Webster Transformation blog
Policies & Code of Conduct
The Campaign for Concordia
Library Research Skills Tutorial
Log into...
My Library account (Sofia)
Interlibrary loans
Article/chapter scan
Course reserves
Quick links
How to evaluate articles
Authority/authorship.
Who is the author and what is their expertise in the subject area? Have they written on the same subject before?
Are they affiliated with a research institution ?
Who is the publisher and what are their credentials?

Currency/timeliness
When was the article published?
Do you only need the most recent articles? If so, you may choose to limit your search by date .
Coverage/relevance
The contents of scholarly articles are summarized in the abstract . Read the abstract to make sure that the article is related to your research topic.
Purpose/audience
Is the article written to prove something (empirical research), persuade the reader, or describe a phenomenon? An abstract typically states the purpose of the article.
Is the paper scholarly ( peer-reviewed ) ?
Accuracy/documentation
Does the article provide a detailed list of references ? Scholarly and peer-reviewed research articles always include a bibliography or reference list of works consulted by the author and have clear in-text citations or footnotes about the sources used in the article.
Sources must be clearly indicated . There should be no question about who is responsible for the information, and where the information is coming from.
Avoid articles that contain spelling or grammatical errors .
Objectivity/thoroughness
Be aware of any bias on the part of the author or publisher, especially from non-scholarly sources such as newspaper editorials and opinion pieces.

How To Find Articles with Databases
How To Evaluate Articles
How To Read A Scientific Paper
How To Interpret Data
How To Write A Lab Report
How To Write A Scientific Paper
Get More Help
Reference: Encyclopedia, Handbooks & Dictionaries
Research Tools: Databases, Protocols & Citation Locators
E-Journal Lists by Subject
Scholarly vs Popular
Search Tips
Open Resources
E-Journal lists by subject
Develop a Research Question
Useful Sources
How to Critically Evaluate the Quality of a Research Article?
How to Evaluate Journal Articles
Evaluating Articles
Not all articles are created equally. Evaluating sources for relevancy and usefulness is one the most important steps in research. This helps researchers in the STEM disciplines to gather the information they need. There are several tools to use when evaluating an article.
Purposes can include persuasion, informing, or proving something to the reader. Depending on the topic of your paper, you will want to evaluate the article's purpose to support your own position.
Publication
Most sources for college papers should come from scholarly journals. Scholarly journals are journals that are peer-reviewed before publication. This means that experts in the field read and approve the material in the article before it is published.
The date of publication is especially relevant to those in the STEM disciplines. Research in science, technology, engineering, and mathematics moves very quickly, so have an article that was published recently will be more useful.
Many universities operate their own press, Indiana University included! Books and articles that are published by a reputable institution are generally accepted as valuable information. Other notable presses included Harvard University Press and The MIT Press.
Good sources of information come from experts in the field. This is called authority. Many times these individuals will be employed at research institutions such as universities, labs, or founded associations.
Many times, authors with authority have written more than one article about a topic in their field. Not only does this add support to their reputation, but can also be a great source for more articles.
Citation is a great indicator to the effectiveness of the article. If other experts are citing the article, it is a good sign this source is trusted and relevant.
Bibliography
Scholarly works will always contain a bibliography of the sources used. Trusted articles will have sources that are also scholarly in nature and authored by individuals with authority in their field.
Much like evaluating the publication of an article, the bibliography of the source should also contain sources that are up-to-date.
<< Previous: How To Find Articles with Databases
Next: How To Read A Scientific Paper >>
Last Updated: Oct 10, 2023 11:04 AM
URL: https://guides.libraries.indiana.edu/STEM
Social media
Instagram for Herman B Wells Library
Facebook for IU Libraries
Additional resources
Featured databases.
Resource available to authorized IU Bloomington users (on or off campus) OneSearch@IU
Resource available to authorized IU Bloomington users (on or off campus) Academic Search (EBSCO)
Resource available to authorized IU Bloomington users (on or off campus) ERIC (EBSCO)
Resource available to authorized IU Bloomington users (on or off campus) Nexis Uni
Resource available without restriction HathiTrust Digital Library
Databases A-Z
Resource available to authorized IU Bloomington users (on or off campus) Google Scholar
Resource available to authorized IU Bloomington users (on or off campus) JSTOR
Resource available to authorized IU Bloomington users (on or off campus) Web of Science
Resource available to authorized IU Bloomington users (on or off campus) Scopus
Resource available to authorized IU Bloomington users (on or off campus) WorldCat
IU Libraries
Diversity Resources
About IU Libraries
Alumni & Friends
Departments & Staff
Jobs & Libraries HR
Intranet (Staff)
IUL site admin
Library & Research Overview: How to Evaluate an Article
Library Research Basics
What are Academic Resources?
Resources for Research & Writing
TRY IT ~ Find this Book
TRY IT ~ Find this Article
Scholarly vs. Non-Scholarly Books
Database Searching Help
Scholarly vs. Non-Scholarly Periodicals
How to Identify a Peer-Reviewed Research Article
Artificial Intelligence (AI)
How to Evaluate an Article
How to Evaluate Websites
Read and Evaluate a Scholarly Article
Cite Sources This link opens in a new window
Primary Sources
Archives & Special Collections This link opens in a new window
Interlibrary Loan This link opens in a new window
Library Help This link opens in a new window
Guidelines for Evaluating an Article
persuade the reader to do something? For example: vote a certain way, purchase an item, attend an event
inform the reader? For example: results of a study/experiment, what happened at an event
prove something? For example: that a behavior is bad/good, a method works/doesn't work
Scholarly Journals contain articles describing high quality research that has been reviewed by experts in the field prior to publication.
Trade magazines are important for professionals and students preparing to enter an industry. For academic projects, they can be useful for industry information or economic data.
Popular magazines , such as Time , People, Bon Appetit , should be used sparingly, or not at all.
Organization and Content: Is the material organized and focused? Is the argument or presentation understandable? Is this original research, a review of previous research, or an informative piece?
an alternative press?
sponsored by a company or an industry lobby, such as a pharmaceutical company or a marketing board?
up-to-date,
out-of-date, or
if a bibliography exists
if the bibliography is short or long
if the references are original journal articles or only summaries from encyclopedias, etc.
if the references are contemporary to the article or much older
if the citation style is clear and consistent
support an argument?
refute an argument?
give examples (survey results, primary research findings, case studies, incidents)?
provide "wrong" information that can be challenged or disagreed with productively?
Authority: Is the author(s) an expert in this field? Do they have an academic or professional background? Where are they employed? What else have they written?
Coverage: Does the article cover the topic comprehensively, or is it a summary or review?
general readers?
students (high school, college, graduate)?
specialists or professional?
researchers or scholars?
Illustrations: Are charts, graphs, maps, photographs, etc. used to illustrate concepts? Are the illustrations relevant? Are they clear and professional-looking?
Guide adapted from: Colorado State University Libraries How To Do Library Research / How to Evaluate Journal Articles
<< Previous: Evaluating Sources
Next: How to Evaluate Websites >>
Last Updated: Oct 25, 2023 10:52 AM
URL: https://library.culinary.edu/research
The Culinary Institute of America | Conrad N. Hilton Library | 1946 Campus Drive | Hyde Park, NY 12538-1430 Telephone: 845-451-1747 | Email: [email protected]
Scholarly Communication Toolkit: Evaluating Journals
ACRL Workshop: Scholarly Communication From Understanding to Engagement
Take Action: Ways Librarians Can Engage in Scholarly Communication
Scholarly Communication Scenarios - Suggested Responses
Diversity & Inclusion
Economics of Publishing
Evaluating Journals
Measuring Impact
Library Publishing Programs
Author's Rights
Open Access Policies & Publishing
Public Access & Funder Mandates
ACRL Policy Statement
Repositories
ACRL Workshop: Research Data Management
Related Topics
Evaluating Scholarly Journals
Changing publishing models, including the rise of open-access journals, have reshaped how scholars share and use journal articles. The author-pays model of some open-access publications did not give rise to predatory or vanity publishing as is often claimed, nor are such problems exclusive to open-access publishing. Even traditional subscription journals should be carefully analyzed for quality. Librarians should be aware of the various quality indicators and tools available to their constituents to evaluate potential publication places.
Determining Publisher's Quality (OASPA)
When reviewing an open-access publisher or journal for quality and legitimacy -- the following should be considered:
1. Peer review process: All of a journal's content, apart from any editorial material marked as such, shall be subjected to peer review. Peer review is defined as obtaining advice on individual manuscripts from reviewers and experts in the field who are not part of the journal's editorial staff. This process and any policies related to the journal's peer review procedures shall be clearly described on the journal's Web site.
2. Governing Body: Journals shall have editorial boards or other governing bodies whose members are recognized experts in the subject areas included within the journal's scope. The full names and affiliations of the journal's editors shall be provided on the journal's Web site.
3. Editorial team/contact information Journals shall provide the full names and affiliations of the journal's editors on the journal's Web site as well as contact information for the editorial office.
4. Author fees: Any fees or charges that are required for manuscript processing and/or publishing materials in the journal shall be clearly stated in a place that is easy for potential authors to find before submitting their manuscripts for review or explained to authors before they begin preparing their manuscript for submission.
5. Copyright: Copyright and licensing information shall be clearly described on the journal's Web site, and licensing terms shall be indicated on all published articles, both HTML and PDFs.
6. Identification of and dealing with allegations of research misconduct: Publishers and editors shall take reasonable steps to identify and prevent the publication of papers where research misconduct has occurred, including plagiarism, citation manipulation, and data falsification/fabrication, among others. In no case shall a journal or its editors encourage such misconduct or knowingly allow it to occur. Suppose a journal's publisher or editors are made aware of any allegation of research misconduct relating to a published article in their journal. In that case, the publisher or editor shall follow COPE's guidelines (or equivalent) in dealing with allegations.
7. Ownership and management: Information about the ownership and/or management of a journal shall be indicated on the journal's Web site. Publishers shall not use organizational names that would mislead potential authors and editors about the nature of the journal's owner.
8. Web site: A journal's Web site, including the text that it contains, shall demonstrate that care has been taken to ensure high ethical and professional standards.
9. Name of journal : The Journal name shall be unique and not be one that is easily confused with another journal or that might mislead potential authors and readers about the Journal's origin or association with other journals.
10. Conflicts of interest : A journal shall have clear policies on handling potential conflicts of interest of editors, authors, and reviewers and the policies should be clearly stated.
11. Accessibility : The way(s) the journal and individual articles are available to readers and whether there are associated subscription or pay-per-view fees shall be stated.
12. Revenue sources : Business models or revenue sources (eg, author fees, subscriptions, advertising, reprints, institutional support, and organizational support) shall be clearly stated or otherwise evident on the journal's Web site.
13. Indexing Journals shall be indexed by major indexing and abstracting services. It indicates the quality and show discoverability
14. Publishing schedule: The periodicity at which a journal publishes shall be indicated.
15. Archiving: A journal's plan for electronic backup and preservation of access to the journal content (for example, access to main articles via CLOCKSS or PubMedCentral) in the event a journal is no longer published shall be indicated.
16. Direct marketing: Any direct marketing activities, including solicitation of manuscripts that are conducted on behalf of the journal, shall be appropriate, well-targeted, and unobtrusive.
Principles of Transparency and Best Practices in Scholarly Publishing (OASPA)
Think. Check. Submit.
Think : Ask yourself, can you trust this journal with your research? Does the journal publish research you would read yourself?
Check : Is the organization or publisher of the journal identifiable? Can you contact them easily?
For journals with publication fees (color charges, Open Access) - are the fees clearly listed on the publisher's website? Reputable publishers should list their fees clearly and publicly.
Do you know the names or reputations of any of the editorial board members?
Are the articles indexed in services you use within your subject area?
Submit : If you can answer yes to these questions, then submit!
ThinkCheckSubmit organization
Additional Resources for Evaluating Journal Quality
UlrichsWeb the authoritative source of bibliographic and publisher information on more than 421,000 periodicals of all types -- academic and scholarly journals, Open Access publications, peer-reviewed titles, popular magazines, newspapers, newsletters, and more from around the world
DOAJ: Directory of Open Access Journals The Directory of Open Access Journals is a reputable organization that provides a service for respected open-access publishers to register their journals. If you can find the journal on the DOAJ website, you can be reasonably sure that the journal is credible.
Cabells Cabells is the complete reference resource for details on academic journals, including general information, evaluation metrics, submission details, and more. Cabells online directories provide complete information on various journals, including ranking, submission information, and citation data. If you are looking to place your paper for publication, Cabells is your first step in this process
JournalGuide more... less... JournalGuide uses a "whitelist" approach; indexing is known journals of quality and providing information on scope, how quickly the journal reviews and publishes papers, where the journal is indexed, open access options, page charges, and more. JournalGuide also links directly to a journal's "instructions for authors" page.
Harzing's Journal Quality List more... less... This collated list of quality journals is based on nearly 20 different rankings of more than 900 journals
Genamics JournalSeek more... less... Genamics JournalSeek is the largest categorized database of freely available journal information on the internet. The database presently contains 39226 titles. Journal information includes the description (aims and scope), journal abbreviation, journal homepage link, subject category, and ISSN. Searching this information allows the rapid identification of potential journals to publish your research in and allows you to find new journals of interest to your field.
Open Access Spectrum & Evaluation Tool
The Open Access Spectrum was developed by SPARC in collaboration with PLOS and OASPA. This tool displays the core components of open access across a spectrum indicating how closed or open a journal is based upon its policies on reader rights, reuse rights, copyrights, author posting rights, automatic posting, and machine readability. The How Open Is It? guide can be downloaded and shared with faculty and students who have questions about how to evaluate open access journals. The Open Access Spectrum Evaluation Tool can also be used to filter and locate journals based upon publisher policies on these key components.
<< Previous: Economics of Publishing
Next: Measuring Impact >>
Last Updated: Sep 1, 2023 6:39 PM
URL: https://acrl.libguides.com/scholcomm/toolkit
CQUniversity Library
Library Guides
How do I ...?
Evaluating Books, Journal Articles and Websites
Evaluating Journal Articles
Evaluating Books, Articles and Websites
Evaluating Books
Why use journal articles?
Check the journal's editor/publisher or the journal article's author, check the journal or journal article's content, test yourself - evaluating articles.
Evaluating Websites
Scholarly/Non-Scholarly Sources
Advantages:
The articles found in many scholarly journals go through a "peer-review" process. In other words, the articles are checked by academics and other experts. The information is therefore reliable.
As well as containing scholarly information, journal articles can include reports and/or reviews of current research and topic-specific information.
Scholarly journals take less time to publish than books, even though the peer-review process can be lengthy.
Disadvantages:
Scholarly journals include information of academic interest, so they are not the best sources for general interest topics.
Because the peer-review process can be time-consuming, they may not include up-to-the minute news or current event information.
Use scholarly journals when you need original research on a topic; articles and essays written by scholars or subject experts; factual documented information to reinforce a position; or references lists that point you to other relevant research. ,
Before you use an article for your research , ask yourself questions about its:
authority (author/editor and publisher credentials)
content (accurate, relevant, up-to-date)
Note: Articles with numerous spelling mistakes, grammatical errors, or other inaccuracies are not reliable
University of Newcastle - InfoSkills Practice Question This question asks you consider which publications (books, journal article) would contain relevant information for a particular assessment topic.
Information Literacy Tutorial - Relevance Activity This activity asks you to check articles for their relevance to a particular topic.
<< Previous: Evaluating Books
Next: Evaluating Websites >>
Last Updated: Jun 19, 2023 11:08 AM
URL: https://libguides.library.cqu.edu.au/evaluating-resources

Get Started
Take the first step and invest in your future.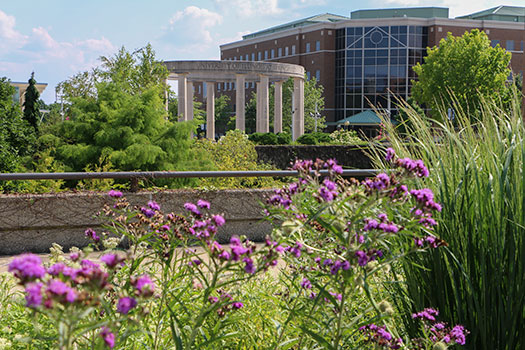 Online Programs
Offering flexibility & convenience in 51 online degrees & programs.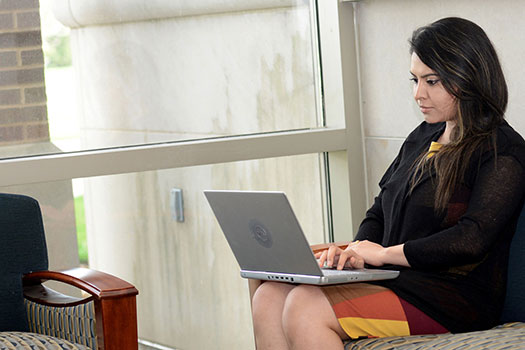 Prairie Stars
Featuring 15 intercollegiate NCAA Div II athletic teams.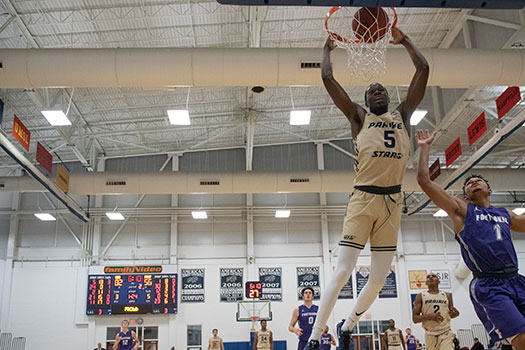 Find your Fit
UIS has over 85 student and 10 greek life organizations, and many volunteer opportunities.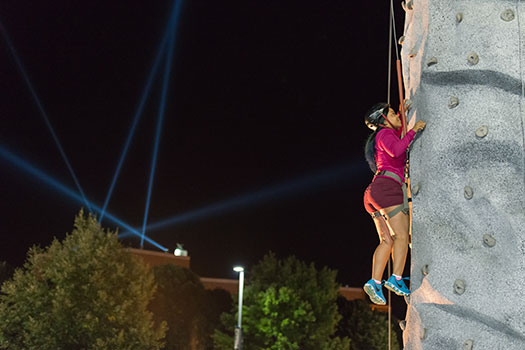 Arts & Culture
Celebrating the arts to create rich cultural experiences on campus.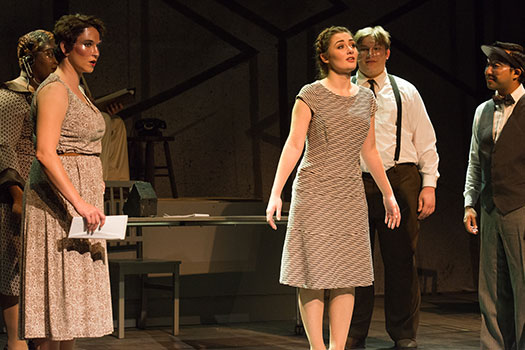 Give Like a Star
Your generosity helps fuel fundraising for scholarships, programs and new initiatives.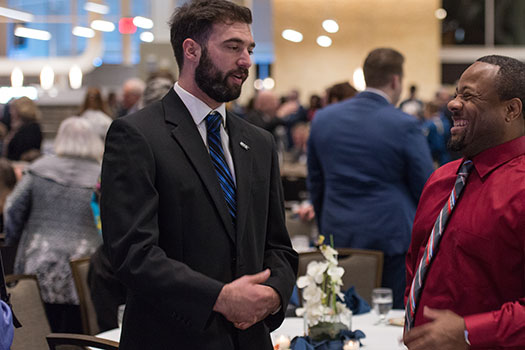 Bragging Rights
UIS was listed No. 1 in Illinois and No. 3 in the Midwest in 2023 rankings.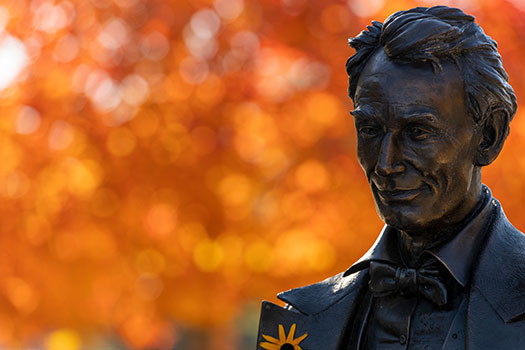 Quick links Applicants & Students Important Apps & Links Alumni Faculty and Staff Community Admissions How to Apply Cost & Aid Tuition Calculator Registrar Orientation Visit Campus Academics Register for Class Programs of Study Online Degrees & Programs Graduate Education International Student Services Study Away Student Support UIS Life Dining Diversity & Inclusion Get Involved Health & Wellness COVID-19 United in Safety Residence Life Student Life Programs UIS Connection Important Apps UIS Mobile App Advise U Canvas myUIS i-card Balance Pay My Bill - UIS Bursar Self-Service Registration Email Resources Bookstore Box Information Technology Services Library Orbit Policies Webtools Get Connected Area Information Calendar Campus Recreation Departments & Programs (A-Z) Parking UIS Newsroom Connect & Get Involved Update your Info Alumni Events Alumni Networks & Groups Volunteer Opportunities Alumni Board News & Publications Featured Alumni Alumni News UIS Alumni Magazine Resources Order your Transcripts Give Back Alumni Programs Career Development Services & Support Accessibility Services Campus Services Campus Police Facilities & Services Registrar Faculty & Staff Resources Website Project Request Web Services Training & Tools Academic Impressions Career Connect CSA Reporting Cybersecurity Training Faculty Research FERPA Training Website Login Campus Resources Newsroom Campus Calendar Campus Maps i-Card Human Resources Public Relations Webtools Arts & Events UIS Performing Arts Center Visual Arts Gallery Event Calendar Sangamon Experience Center for Lincoln Studies ECCE Speaker Series Community Engagement Center for State Policy and Leadership Illinois Innocence Project Innovate Springfield Central IL Nonprofit Resource Center NPR Illinois Community Resources Child Protection Training Academy Office of Electronic Media University Archives/IRAD Institute for Illinois Public Finance
Request Info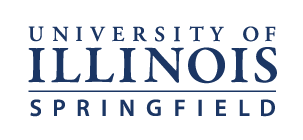 How to Review a Journal Article

Request Info Request info for.... Undergraduate/Graduate Online Study Away Continuing & Professional Education International Student Services General Inquiries
For many kinds of assignments, like a literature review , you may be asked to offer a critique or review of a journal article. This is an opportunity for you as a scholar to offer your qualified opinion and evaluation of how another scholar has composed their article, argument, and research. That means you will be expected to go beyond a simple summary of the article and evaluate it on a deeper level. As a college student, this might sound intimidating. However, as you engage with the research process, you are becoming immersed in a particular topic, and your insights about the way that topic is presented are valuable and can contribute to the overall conversation surrounding your topic.
IMPORTANT NOTE!!
Some disciplines, like Criminal Justice, may only want you to summarize the article without including your opinion or evaluation. If your assignment is to summarize the article only, please see our literature review handout.
Before getting started on the critique, it is important to review the article thoroughly and critically. To do this, we recommend take notes, annotating , and reading the article several times before critiquing. As you read, be sure to note important items like the thesis, purpose, research questions, hypotheses, methods, evidence, key findings, major conclusions, tone, and publication information. Depending on your writing context, some of these items may not be applicable.
Questions to Consider
To evaluate a source, consider some of the following questions. They are broken down into different categories, but answering these questions will help you consider what areas to examine. With each category, we recommend identifying the strengths and weaknesses in each since that is a critical part of evaluation.
Evaluating Purpose and Argument
How well is the purpose made clear in the introduction through background/context and thesis?
How well does the abstract represent and summarize the article's major points and argument?
How well does the objective of the experiment or of the observation fill a need for the field?
How well is the argument/purpose articulated and discussed throughout the body of the text?
How well does the discussion maintain cohesion?
Evaluating the Presentation/Organization of Information
How appropriate and clear is the title of the article?
Where could the author have benefited from expanding, condensing, or omitting ideas?
How clear are the author's statements? Challenge ambiguous statements.
What underlying assumptions does the author have, and how does this affect the credibility or clarity of their article?
How objective is the author in his or her discussion of the topic?
How well does the organization fit the article's purpose and articulate key goals?
Evaluating Methods
How appropriate are the study design and methods for the purposes of the study?
How detailed are the methods being described? Is the author leaving out important steps or considerations?
Have the procedures been presented in enough detail to enable the reader to duplicate them?
Evaluating Data
Scan and spot-check calculations. Are the statistical methods appropriate?
Do you find any content repeated or duplicated?
How many errors of fact and interpretation does the author include? (You can check on this by looking up the references the author cites).
What pertinent literature has the author cited, and have they used this literature appropriately?
Following, we have an example of a summary and an evaluation of a research article. Note that in most literature review contexts, the summary and evaluation would be much shorter. This extended example shows the different ways a student can critique and write about an article.
Chik, A. (2012). Digital gameplay for autonomous foreign language learning: Gamers' and language teachers' perspectives. In H. Reinders (ed.), Digital games in language learning and teaching (pp. 95-114). Eastbourne, UK: Palgrave Macmillan.
Be sure to include the full citation either in a reference page or near your evaluation if writing an annotated bibliography .
In Chik's article "Digital Gameplay for Autonomous Foreign Language Learning: Gamers' and Teachers' Perspectives", she explores the ways in which "digital gamers manage gaming and gaming-related activities to assume autonomy in their foreign language learning," (96) which is presented in contrast to how teachers view the "pedagogical potential" of gaming. The research was described as an "umbrella project" consisting of two parts. The first part examined 34 language teachers' perspectives who had limited experience with gaming (only five stated they played games regularly) (99). Their data was recorded through a survey, class discussion, and a seven-day gaming trial done by six teachers who recorded their reflections through personal blog posts. The second part explored undergraduate gaming habits of ten Hong Kong students who were regular gamers. Their habits were recorded through language learning histories, videotaped gaming sessions, blog entries of gaming practices, group discussion sessions, stimulated recall sessions on gaming videos, interviews with other gamers, and posts from online discussion forums. The research shows that while students recognize the educational potential of games and have seen benefits of it in their lives, the instructors overall do not see the positive impacts of gaming on foreign language learning.
The summary includes the article's purpose, methods, results, discussion, and citations when necessary.
This article did a good job representing the undergraduate gamers' voices through extended quotes and stories. Particularly for the data collection of the undergraduate gamers, there were many opportunities for an in-depth examination of their gaming practices and histories. However, the representation of the teachers in this study was very uneven when compared to the students. Not only were teachers labeled as numbers while the students picked out their own pseudonyms, but also when viewing the data collection, the undergraduate students were more closely examined in comparison to the teachers in the study. While the students have fifteen extended quotes describing their experiences in their research section, the teachers only have two of these instances in their section, which shows just how imbalanced the study is when presenting instructor voices.
Some research methods, like the recorded gaming sessions, were only used with students whereas teachers were only asked to blog about their gaming experiences. This creates a richer narrative for the students while also failing to give instructors the chance to have more nuanced perspectives. This lack of nuance also stems from the emphasis of the non-gamer teachers over the gamer teachers. The non-gamer teachers' perspectives provide a stark contrast to the undergraduate gamer experiences and fits neatly with the narrative of teachers not valuing gaming as an educational tool. However, the study mentioned five teachers that were regular gamers whose perspectives are left to a short section at the end of the presentation of the teachers' results. This was an opportunity to give the teacher group a more complex story, and the opportunity was entirely missed.
Additionally, the context of this study was not entirely clear. The instructors were recruited through a master's level course, but the content of the course and the institution's background is not discussed. Understanding this context helps us understand the course's purpose(s) and how those purposes may have influenced the ways in which these teachers interpreted and saw games. It was also unclear how Chik was connected to this masters' class and to the students. Why these particular teachers and students were recruited was not explicitly defined and also has the potential to skew results in a particular direction.
Overall, I was inclined to agree with the idea that students can benefit from language acquisition through gaming while instructors may not see the instructional value, but I believe the way the research was conducted and portrayed in this article made it very difficult to support Chik's specific findings.
Some professors like you to begin an evaluation with something positive but isn't always necessary.
The evaluation is clearly organized and uses transitional phrases when moving to a new topic.
This evaluation includes a summative statement that gives the overall impression of the article at the end, but this can also be placed at the beginning of the evaluation.
This evaluation mainly discusses the representation of data and methods. However, other areas, like organization, are open to critique.
Evaluating Information
Types of Information
Why Evaluate Information?
How to Evaluate Journal articles
How to Evaluate Websites
Who to believe? Fact checking tips
Test yourself! Fake news examples
Linked sources and LibGuides
The CRAAP Test
Choosing your sources
Not all articles you find will be suitable for use in your assignments, and that includes information you find in the library and through our databases. You are more likely to find good quality academic sources through the library's resources, however you need to be able to tell the differences between a Scholarly (or Peer-Reviewed) Journal , a Trade Journal and a Popular Journal (Magazine) and Newspapers .
The library has all these sources and each is suitable for use in different ways. Remember though, a typical assignment should include at least 5 references to scholarly articles, so these must come from Scholarly/Peer-Reviewed Journals.
How to evaluate journal articles
How can you tell the difference between a scholarly and popular article?
These are written by and for faculty, researchers, or scholars.
They use scholarly or technical language and tend to be longer and include full citations for sources.
They are peer-reviewed or refereed, which means articles are reviewed by other scholars before being published.
These are usually written by a staff writer or industry specialist.
They contain organisational news and the argument will be based on professional knowledge.
They are not peer-reviewed.
These are usually written by journalists or professional writers for a general audience and are shorter, with a broader overview.
They are not evaluated by experts but by the magazine editors or staff.
They usually lack citations for sources used.
Tips for evaluating an article
Craap test : use this model to help you evaluate an article.
CURRENCY: What date was the article published? Depending on your topic you might need the latest research. Check the dates of the references referred to – are they also up-to-date content?
RELEVANCE: Read the article abstract which summarises key findings. This will help you determine if the content of the article is relevant to your topic and worth reading.
AUTHORITY: Consider the journal that the article is published in – is it a reputable journal? Is it one you recognise and have used before? Limit your searches to Peer Reviewed articles so you know they have been evaluated by other experts before publication. Consider the author – have they written other articles on the topic? Are they qualified in their area & affiliated with an institution?
ACCURACY: Can you verify the argument - are other articles or textbooks saying something similar? Also follow up the references – read those articles to check the author has used reputable sources. They might also contain useful content for you.
PURPOSE : Was it published for educational reasons? Is the author objective in their arguments or are they showing bias? Are they consistent in their argument throughout the article?
<< Previous: Why Evaluate Information?
Next: How to Evaluate Websites >>
Last Updated: Jul 18, 2023 1:02 PM
URL: https://tudublin.libguides.com/evaluatinginformation
Interlibrary Loan and Scan & Deliver
Course Reserves
Purchase Request
Collection Development & Maintenance
Current Negotiations
Ask a Librarian
Instructor Support
Library How-To
Research Guides
Research Support
Study Rooms
Research Rooms
Partner Spaces
Loanable Equipment
Print, Scan, Copy
3D Printers
Poster Printing
OSULP Leadership
Strategic Plan
FES 422/522: Research Methods in Social Science
Top Research Databases
Find Journals Using Databases
Find Journals & Articles with 1Search
How Do I Know the Articles I Found Are Peer Reviewed?
Use the journal website, use ulrichsweb, use the databases, look at the article, evaluate your source, how to read a journal article.
Citation Searching
Find Books & Theses
Citing Sources
Literature Review
While several databases such as 1Search or Academic Search Premier give you the option to choose a checkbox to "limit to articles from peer-reviewed publications," these checkboxes are not fool proof. You may use the following three methods on this page to determine if the articles you have found are peer-reviewed. First, either check the journal's website or use the database to find out if the journal uses the peer review process to edit articles.
One of the best places to find out if a journal is peer-reviewed is to go to the journal's website (just Google the journal title).
Most publishers have a website for a journal that tells you about the journal, how authors can submit an article, and what the process is for getting published.
If you find the journal's website, look for the link that says "information for authors," "instructions for authors," "submitting an article" or something similar.
American Journal of Family Therapy In this example, the peer-review policy is on the journal web page in the Aim and Scope section.
Child and Family Social Work In this example, the information is located under Author guidelines (section 3.5)
One way to decide if a journal is peer reviewed is to look it up on Ulrichsweb. This database keeps track of thousands of journals and magazines. Enter the name of the journal. The description will tell you if it is "refereed," which is another way of saying that articles in that journal undergo "peer review."
Another place to find out if the journal is peer-reviewed is to use one of the online databases.
For example, if you know that articles from your journal appear in the Academic Search Premier database, you can search for the journal in the database and learn more about it.
Go to Academic Search Premier and click on Publications at the top of the screen.
Enter the name of the journal and click browse. If the journal is included in the database, you will see it in the list of results.
This will take you to the journal information. At the bottom, you can see that this journal is peer-reviewed.
Academic Search Premier does not include all journals so the one you are looking for may not be listed here. You can also try Academic OneFile and browse for the publication.
See an example of what a typical peer-reviewed journal article looks like.
Peer reviewed articles are research articles that have been evaluated and approved by other experts in the field before being accepted for publication in a journal. They almost all follow a predictable pattern and contain the following elements: 1. AUTHOR: The author is always listed with the credentials that identify the author's expertise, such as university or research affiliation. The author often holds a Ph.D. in the subject area of the article. Contrast this to an author who writes on many different topics (like in a magazine or newspaper). 2. LANGUAGE: The article language tends to be formal and technical, and is particular to the discipline in which it is written. It is geared to other researchers in the same subject. Contrast this with popular articles that are written at an informal and basic level for easy understanding by the general public.
3. CONTENT: There is an abstract at the beginning of the article which summarizes the content. The articles almost always follow the pattern of having introduction, methods, results, discussion, conclusion, and bibliography sections. News articles, scientific letters and book reviews do not follow this pattern. 4. ORIGINAL DATA : Usually, original data will be presented in charts and graphs illustrating the results of experiments. Contrast this to a news feature, which pulls together results and ideas from other researchers' work. EXCEPTION - Reviews can also be peer reviewed. While they do summarize other researchers' work, authors of a review also add their own summary and repackage the work in a new way to help demonstrate something that is original.
Does the source have a bibliography? This can lead you to other sources.
Is there an author listed as part of the citation? Judging authority can be difficult without an author.
Is the journal refereed (peer reviewed)?
How old is the source? Will this matter for your topic? Currency of information can be important. Some aspects of a topic may need currency more than others.
What other terminology is being used either by the author or by the database? Keep an eye out for other words you can use in your search statements.
Do the OSU Libraries own the journal (either in print or electronically)? If we don't own it, it will take more time to get your hands on the source.
Evaluating Figures & Tables This template provides a framework to help you focus on figures and tables so you can gain a better understanding of original research data.
Evaluating As You Read This template provides questions to ask yourself as you read a scholarly article so that you can improve your evaluation skills.
Or watch the following video from the University of Minnesota on how to skim an article for the main points and take effective notes:
<< Previous: Find Journals & Articles with 1Search
Next: Citation Searching >>
Last Updated: Nov 1, 2023 2:25 PM
URL: https://guides.library.oregonstate.edu/fes522

Contact Info
121 The Valley Library Corvallis OR 97331–4501
Phone: 541-737-3331
Services for Persons with Disabilities
In the Valley Library
Oregon State University Press
Special Collections and Archives Research Center
Undergrad Research & Writing Studio
Graduate Student Commons
Tutoring Services
Northwest Art Collection
Digital Projects
Oregon Explorer
Oregon Digital
ScholarsArchive@OSU
Digital Publishing Initiatives
Atlas of the Pacific Northwest
Marilyn Potts Guin Library &nbsp
Cascades Campus Library
McDowell Library of Vet Medicine