Statement of Purpose vs Letter of Intent vs Personal Statement
International students have long crossed the 1 millionth mark, in the US. That's like the population of a mid sized city in the country – think Dallas, in Texas. And if that's what you get for the number of students who have been actually accepted, it is almost unearthly to fathom how many actually applied to the US Universities to begin with.
The average acceptance rates for most universities is in the range of 25-35%, with the exception of a few like Michigan State (~72%) and Purdue (~61%). You can further imagine the extent of the astronomical piles of applications that all the admission offices sort through every year.
So when you send in an application, it is the needle in a haystack the size of a Mall. And it is the job of those admissions officers to get to know the candidates from their pdf profiles. Quite an unenviable task that is only softened by the quality of the applications that they receive.
Besides the usual hard determinants like your GRE , TOEFL , GMAT , or your GPA records, the more subjective Letters of Recommendations and your personal essays paint the person behind those lists of numbers. And that is why it is essential for you to Van Gogh the most out of your essay, for them to be able to get to know you and your story.
It is also your chance to make an impression that stands above the rest, sometimes even giving you the window to explain the grey areas in your resume. But what makes this process challenging, for the applicant, is the self reflection that needs to go in to make the essay about the individual rather than a run of the mill tale of any degree hopeful around the globe.
There is, however, yet another degree of baffle when it comes to what the universities are looking for. They could be vague about the concept and leave it for you to assume that they want a Statement of Purpose or a Letter of Intent. They could sometimes ask for a Personal Statement . Or if someone in the Adcom Office happens to be a voracious reader, they could throw you a curveball and ask for both!
It then becomes a test of your mental resources to identify what could be uniquely phrased in each of those essays. Feeling lazy and paraphrasing the same content for either essay could leave the seasoned recruiter with a frown and your application in the nearest bin.
In this article, we will recall some of the salient features of an SoP, a Letter of Intent and a Personal Statement, thus drawing the hair-thin line that separates the content of each.
Statement of Purpose (SoP) vs Letter of Intent vs Personal Statement
What are the differences and similarities.
It is possible, as you start dwelling, in these, that you discover a whole lot of similarities and crossover, in the content. Nevertheless, there is a subtle difference.
So let's list out a few things to keep in mind as you frame your future through each of these literary pieces.
Statement of Purpose
An SoP is a bridge between your past and the future you are eager to build with the degree, at a particular University. It requires a substantial amount of research into the particulars of the school you are applying to. Before you begin to construct the body of this epic tale, you should try to collate a believable response to some of these questions.
Why this school?
What is the field of research that entices me?
Why can't I pursue this in my own country?
Which Professor(s) are currently pursuing this field and how does their work align with my interest?
What am I looking to gain out of this academic experience?
What are my career goals?
How has my background prepared me to develop this interest?
Here's why I didn't score well in that test and this is what I learned from that failure.
How have my skills prepared me to learn, and further pursue, this field?
What is special about me, as an applicant, that sets me apart from the rest? You should take a good look at your past and find a reason to connect the present you with what you have been. And then take it a step further to lay out how the past and the present dots connect with how you envision your future.
Remember that the importance of your research interest may not be relevant in the case of someone applying for a Master's, or an MBA, program. In those cases, the question about your research interest will be replaced by an interest in a particular field.
Now, if you really have a research interest to share, as an MS hopeful, you may as well lay them out and score some extra points. But whether it is for an MS, MBA or for a PhD, one cannot stress the need to be realistic, enough. It will simply sound too pretentious to claim that you see yourself completing a Nobel prize worthy research in your graduate school!
After having done the background work, when you do write, try to make your SoP sound like an impressionable story. Begin with a snippet of what motivated you to look towards higher studies.
Fill it up with some noteworthy emotion and plausible facts. I have superb skills in doing Computers sounds way less credible than I developed, my interest in Computers, quite early in my life, and when I won the Junior Programming Championship Award, organized in my county, I realized that I did have skills that were a cut above others.
Beware of making your statement a barrage of accomplishments, filled in multiple pages. Stick to the word limit and if there are none, stop at 1000. Don't make it sound like it was compiled by Thesaurus. While grammar is important, this essay is not a test of your English speaking abilities. And whatever you do, don't plagiarize!
So, let your SoP flow freely with your story, supported by facts. And let them glimpse you as a candidate who is serious about his commitments to the future. But don't worry. These are not binding statements, as in no one will take you to court for ultimately not living up to your words (We hope!).
You can even read the following articles for a deeper insight of the various kinds of Statement of Purpose essays you should be familiar with, depending on your pursuant degree.
Statement of Purpose SoP for MBA Admissions
How to write an SoP| MS MBA PhD
Letter of Intent
Many schools may specifically request a Letter of Intent, which is essentially your Statement of Purpose, dressed as a formal letter. While you essentially sing the same song with similar bells and whistles, the format should follow something like this.
1st January 2020
Gotham University, Graduate Program Director, Gotham
Attn: Admissions Committee,
(Your Introduction)
(Body) What is the motivation? Why choose Criminal Justice? What are the relevant accomplishments? What are your goals? Why Gotham University? What about this University will help you attain your goal?
(Conclusion)
With Regards/ Sincerely Bruce Wayne email: [email protected]
Personal Statement
This essay lets you share your experiences in your personal life, your education, your work experiences, volunteer work and anything else that have contributed to shape, the academic you are today, in detail.
There is less emphasis on your research or future intent. But as you may suspect, there is overlap with your SoP. So, in the event that a school actually asks for both, you can highlight on the difference and maintain a healthy distinction between the two. In conclusion, whichever piece you are sitting down to pen, make sure you follow certain salient features.
Open well. The seeds of interest are hidden in that opening paragraph.
Don't quote Lincoln, Gandhi, or any other intellectual. And stay away from pop culture references.
Don't share too much. The stories need to focus on the inspiration more than the bit about your adolescent years you spent as a tortured poet.
Follow a formal, yet not too prissy tone of language.
And spend a good lot of time self reflecting. That's not just for the application essay, but rather to evaluate your decision for graduate school. You will be amazed what a few hours of soul searching can reveal.
And when you do have the statement done, read it over and over. The devil is in those punctuations. Proof read and edit till the cows come home. Comma is important, where a "pause" is needed. Don't remove fresh eyes from friends. Help. (Quite a bloody transformation when the punctuation marks are misplaced – Comma is important, where a "pause" is needed. Don't remove. Fresh eyes from friends help).
And here's some detail about our SoP review service , to take your mind off the gore.
Have you tried out our Free SoP review online tool ?
Source: 1 , 2 , 3 , 4 , 5 , 6
Mini-MBA | Start here | Success stories | Reality check | Knowledgebase | Scholarships | Services Serious about higher ed? Follow us:
11 thoughts on "Statement of Purpose vs Letter of Intent vs Personal Statement"
Hi, I intend to advance my career in the Banking Sector.I already hold a worthwhile experience of 2.5 years in Citibank India and HDFC Bank Ltd.,India. I am looking forward to get a good exposure abroad in UK preferably either by working their directly or by doing Masters course (MBA/MSc) in Banking and Finance. Please help.
Sir I had done diploma in electrical engineering after 10th and then got selected in mnc as a designer. I worked there for two years and after that i joined b tech through lateral entry. Now i am in my 3rd year of b tech and i want to go for mba in abroad. Does the 2yrs of experience after diploma counts? Should i give gmat after graduation?
I am a 45 year old woman who has been an educator till now.I am a postgraduate in Botony and with B,Ed.I am also an army wife with a considerable experience of organizing events,workshops and counseling.I want to pursue a different line now maybe something related to soft skill training or as a counselor .I am also keen to pursue courses related to these fields…Can you guide me?
Sir. I wish to pursue my education abroad in USA by doing MBA. But I am a fresher with no experience and I just finished my grads. I would like to ask is this is a right option. If yes, could you sugest some college or countries, where I can do so.
Hello Sameer,
10th- 95% 12th 96% Btech IIT Kharagpur- 8.45/10 CGPA work experience -3yrs (Tata Motors) extra curricular average
I am interested to do an MBA for career and personal growth. Can you please guide whether to go for GMAT or CAT and which college to target?
Dear Sir, I am a Geologist with 4 years of experience in Mining & Oil Industry. Please help me in finding the best suited M.B.A course.
Regards, Harsh Dev
Hi, my name is Sam, I have passed out in 2008 as a electronic communications engineering and after a long struggle I got job in a steel manufacturing factory at 2010 and later on I left that profile and jumped into IT service desktop engineer after working for 2 years I have changed my profile and went into plant commissioning site engineer, later I left that profile too and entered into design engineering in 2015 . Now I really getting bored in this sector to since my package is not increasing for past 2 years due to my worst performance. My total experience is 9 years and iam worried about my current situation. Please help me out
My name is Rahul and I am giving my final semester exam of MBA. I have more than 6.2 years of experience in Accounts, Accounts Payable, Health Insurance and Life and pension domain. Now I am looking for E MBA form Abroad. kindly suggest what is the best way to pursue this education or any other good suggestion for EMBA.
Regards Rahul Chaturvedi
I have a offer letter from University of Manchester for MS in Communication Engg for 2017 intake. I have a decent profile and has completed my B.Tech in E;ectronics and Communication Eng. Is pursuing MS in Communication E ngg worth? What is the scope back in India after this degree? Should I go for this program or wait to give GMAT and change my career towards Managment by applying for MiM after GMAT. Which option is more worth choosing looking at the job aspects in India.
@Priyanka: We've written about masters in finance here. It may give you something to start your research. https://www.mbacrystalball.com/blog/2016/09/12/master-finance-ms-msc-mfin-vs-mba/
@Srishti: Yes, the experience will count. You can take the GMAT after graduation. Why rush now?
@Sameera: There are plenty of soft skills training institute. You can join once that's within your area, learn more about the industry and then start something independently.
@Harsh: Wait for 2-3 years and gain some good experience before you think about an MBA abroad.
@Prannoy: GMAT would be a better choice since you'd have over 4 years of work experience by the time the program starts.
@Harsh: Here's a process you can follow to select the best MBA program for yourself: https://www.mbacrystalball.com/blog/2016/02/03/how-to-select-business-schools/
@Sam: For starters, you'll have to put a stop to this frequent job hopping. It isn't allowing you to dig your feet in and learn about anything in detail. Which is in turn stopping you from growing.
@Rahul: Here's a list of the top executive MBA programs to get you started: https://www.mbacrystalball.com/blog/2013/06/05/best-executive-mba-programs/
@SKanojia: Read more about the value of a foreign degree in India: https://www.mbacrystalball.com/blog/2016/05/20/value-foreign-mba-india/ If you want the degree to be valued in India, either choose a really strong global brand or stick to the good Indian programs.
Going to graduate soon from college with BS of Biomedical Science and minor is Psychology. Started my application for Graduate schools (MS in Genetics). I am kind of lost at this state of SOP. If anyone has any ideas, please send me them my way.
Leave a Comment Cancel reply
Difference Between Letter of Intent and Statement of Purpose
Learn about the difference between letter of intent and statement of purpose in education or employment. 3 min read
The difference between letter of intent and statement of purpose in education or employment is that the letter of intent is an outline, while the statement of purpose is more detailed and requires substantial research.
Statement of Purpose
When you are applying to a university, a Statement of Purpose, or SOP, is a way to create a connection between your history and future plans. Creating the statement requires significant research about the specifics of both the degree program and university you have interest in applying to. Building a link between the past and present requires you to:
Review your past and present experiences.
List instances that match the direction of the degree program.
Show how these experiences will positively impact your future success in the degree program.
In some degree programs like MBA or Master's, this level of research is not necessary, as the area of interest in a particular field is already known. If a particular of interest is already known, it can be added to the statement of purpose as long as it is realistic in nature.
When writing the statement, follow these steps:
Complete all research.
Write the statement of purpose like a story.
Include the motivation for your interest in higher education.
Include facts without over embellishment.
Keep to the word limit if one is given, or stop at 1,000 words.
Avoid overusing words to the point that the statement sounds like a thesaurus.
Never commit plagiarism .
The statement should be fluid and easy to read, and it should include statements supported by facts. As a prospective candidate, be sure to show that your intent is serious in nature. If a Statement of Purpose is for employment, the focus should be a look into possible future work.
Letter of Intent
A Letter of Intent, or LOI, is used to show an outline of an agreement or intention. In general terms, a letter of intent is a non-binding proposal to another party. When a student is applying to a college, or a particular program, the letter should list the following:
The applicant's intended course of study.
The timeframe that will be expected to complete the program.
The letter should also include the following:
An introduction to the applicant.
An outline to explain the applicant's interest in the organization.
A list of all relevant skills and credentials.
When writing a letter of intent for employment, think of the letter as a sales pitch to show off the applicant's skills and abilities. The letter is usually written and sent when a prospective employer has shown interest in a candidate. The prospective employer can then use the letter as a way to see if the candidate should to the interview stage. The letter is an important tool and should be a way to help the candidate stand out from the rest of the candidates who have submitted applications.
When drafting the letter, follow these important steps:
Address the letter to a specific person to create a connection with the reader. Do not use a general title or "To Whom It May Concern."
The first paragraph should be a summary that includes a personal introduction and why you are applying.
Mention your qualifications in a sentence or two to show why you are the right candidate for the position.
The conclusion should include a request for a response to the letter.
Technically speaking, the letter should include the following:
Follow proper business letter format.
Use simple fonts like Arial or Courier New.
Use 12 point font size. Do not use anything larger.
Use black ink. No other color will be seen as acceptable.
Use plain white paper that is 20- or 24- pound weight .
If possible, use a laser printer to avoid ink smudges.
Write the letter in a formal manner.
Slang, offensive remarks or trite sayings should not be used.
Social Security Number.
Marital Status.
Social activities.
Never lie about any credentials, education, or experiences.
Never use more than one page for the letter of intent.
When the letter is completed, a third party should review the letter for spelling and grammatical errors. The third party should also confirm that the letter is cohesive and shows a clear vision.
If you need help with understanding the difference between a letter of intent and statement of purpose, you can post your legal need on UpCounsel's marketplace. UpCounsel accepts only the top 5 percent of lawyers to its site. Lawyers on UpCounsel come from law schools such as Harvard Law and Yale Law and average 14 years of legal experience, including work with or on behalf of companies like Google, Menlo Ventures, and Airbnb.
Hire the top business lawyers and save up to 60% on legal fees
Content Approved by UpCounsel
Letter of Intent to Hire Contractor
What Is Intent to Purchase Business Agreement?
Non-Binding Letter of Intent to Purchase Business
Business Format
Letter of Intent to Do Business Non Binding
Letter of Intent to Purchase Business Assets
Employment Verification Letter: Free Template Inside
Answering a Demand Letter
What Is a Non Binding Letter of Intent Template?
How To Write A Contract Letter
404 Not found
The Differences Between a Letter of Intent and a Personal Statement
Kirsten silven-hoell.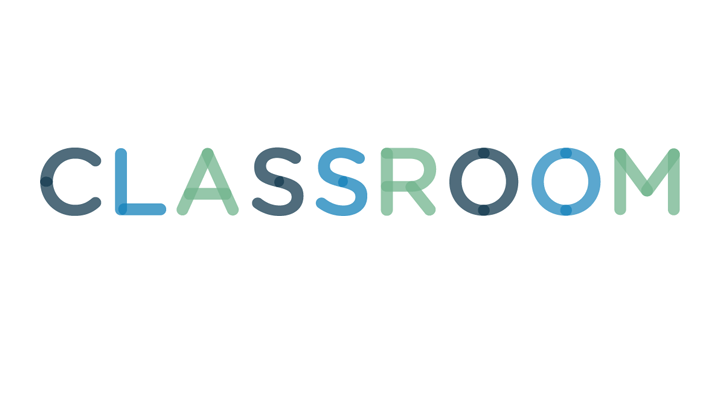 Many colleges, internships, study abroad programs and jobs require some sort of writing that tells them more about the applicant. Sometimes this requirement is met through an open-response question, or essay. Other times, they require a letter of intent or personal statement. The challenge the applicant then faces is what to include in each writing piece. They certainly cannot submit two of the same letter, even if it covers the necessary information. When applying for a program that requires a letter of intent and a personal statement, knowing the difference between the two could mean the difference between acceptance and rejection.
Explore this article
Letter of Intent
Personal Statement
1 Letter of Intent
A letter of intent, or LOI, outlines an agreement or outline of intention. When applying for entrance into a program or college, this letter should outline what course of study the applicant intends to follow, and in what frame of time. In general, a letter of intent is a non-binding proposal to a second party. The letter should introduce the applicant; outline their interest in the organization; and list relevant skills and credentials. It is a sales pitch of the applicant's skills and abilities.
2 Personal Statement
A personal statement serves to provide evidence of your intellectual or creative achievement. In general, those who read personal statements are looking for how the essay provides evidence of your achievements, and how the events described shaped the applicant's attitude and intellectual vitality. The writer should include an interesting introduction, descriptions of their strengths and examples of overcoming adversity. The tone should be honest, and the statement should focus on depth, not breadth.
Professional letters should be addressed to a specific person, not a general title or "To Whom it May Concern." This helps establish an immediate connection with the reader. Simple fonts should be used for any submission. A letter of intent should be written in proper business letter format. Personal statements are generally not addressed like a letter. There is usually a page limit and font size listed in the instructions. It is very important to follow the formatting instructions given. Typically, personal statements are also double spaced for reading ease.
The language in both a letter of intent and a personal statement should be somewhat formal. Spelling and grammatical errors should be avoided. The writer should have a third party review the letter for correctness and clarity of ideas. Letters should not include slang, offensive remarks or trite sayings. A personal statement will use more personal voice than a letter of intent, but should still have a professional tone. Specific language should be tailored to the audience and purpose of the letter.
1 "Business Insider"; The Letter of Intent - A primer for Business Owners; Eric King; May 2011
2 "Purdue Online Writing Lab"; Writing the Personal Statement; Jo Doran, et al.; September 2010
About the Author
Kirsten Silven-Hoell began working as a freelance writer and editor in 2004 after spending six years in the financial services industry. She worked as editor-in-chief at "Kentucky Homes & Gardens" magazine for more than three years before becoming editor-in-chief and art director at "Club Solutions Magazine." Silven-Hoell holds a Bachelor of Arts in interdisciplinary humanities from Spalding University and graduated summa cum laude.
Related Articles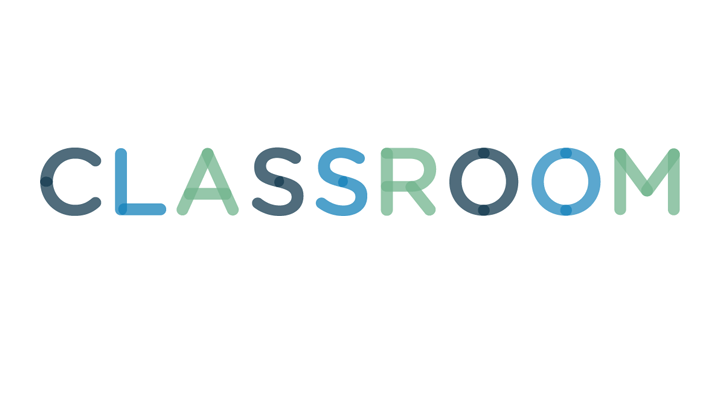 How to Write Induction Letters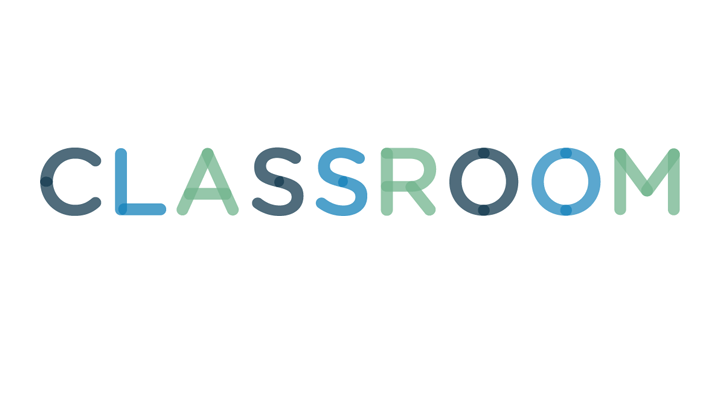 How to Resign an Army Reserve Commission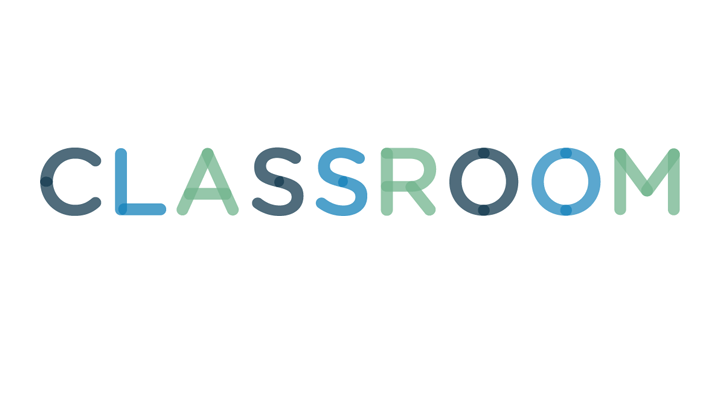 Ways to End a Letter Without "Sincerely"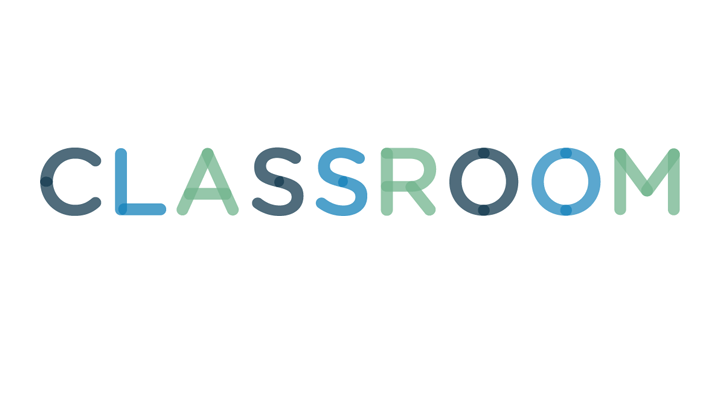 How to Address the State Attorney General in a Letter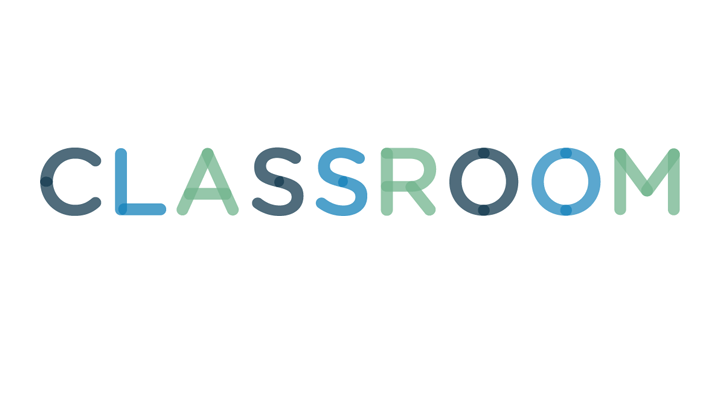 How to Write a Professional Letter of Recommendation...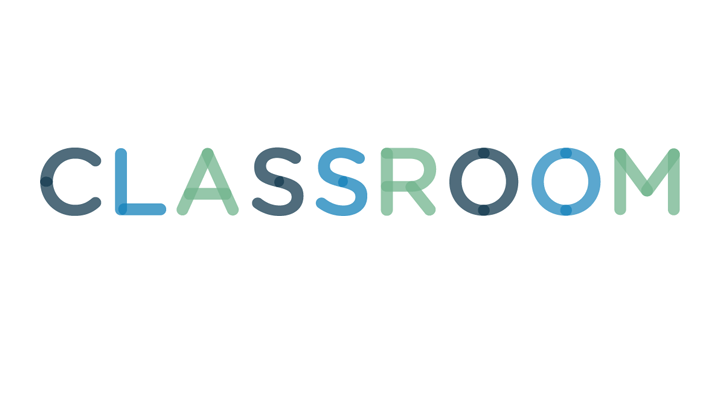 How to Write a GPA Waiver Letter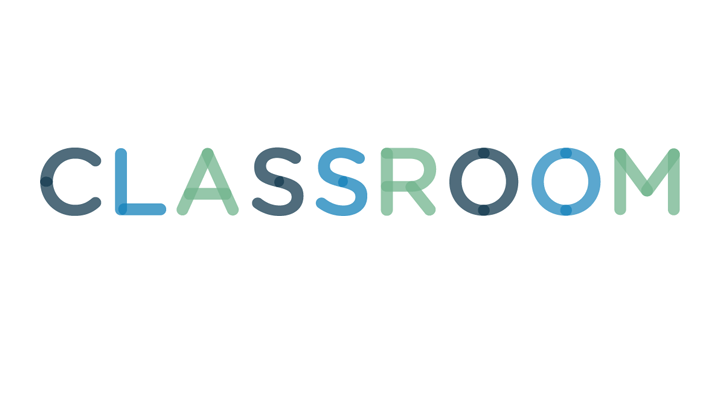 Differences Between Academic & Personal Writing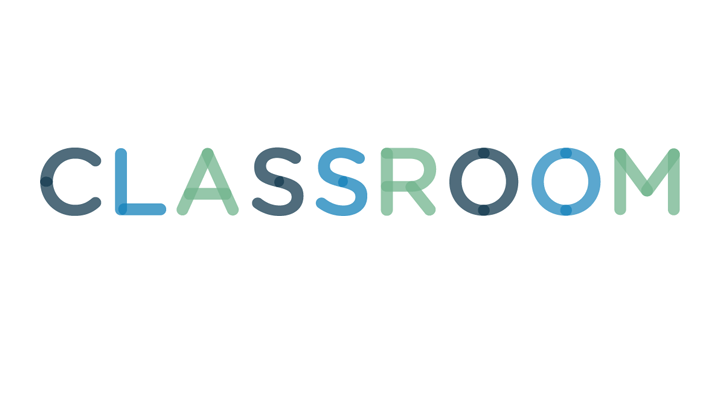 How to Write a Good Career Goal Narrative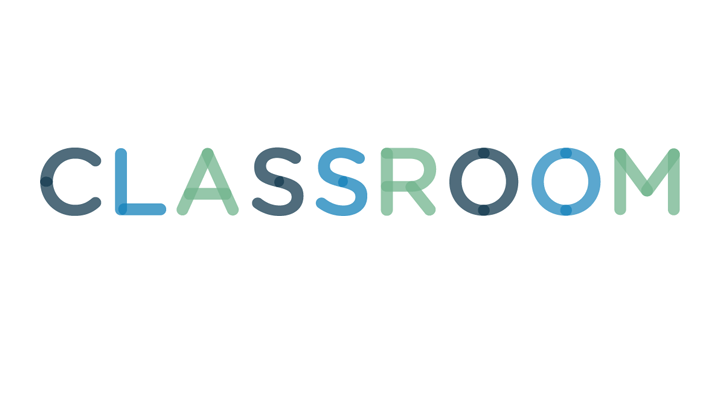 Letterhead Etiquette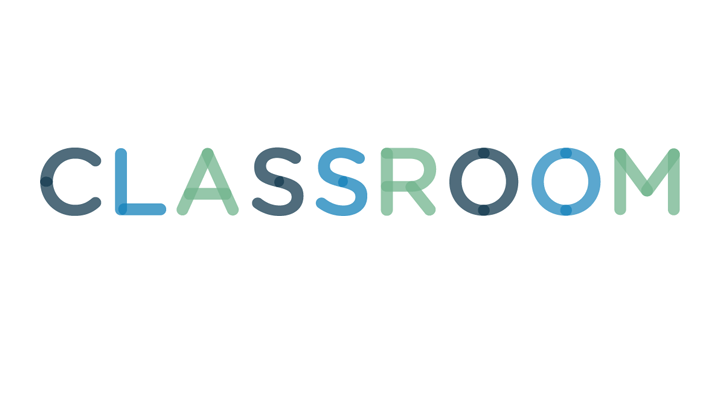 How to Write a Personal Statement for a Master's Degree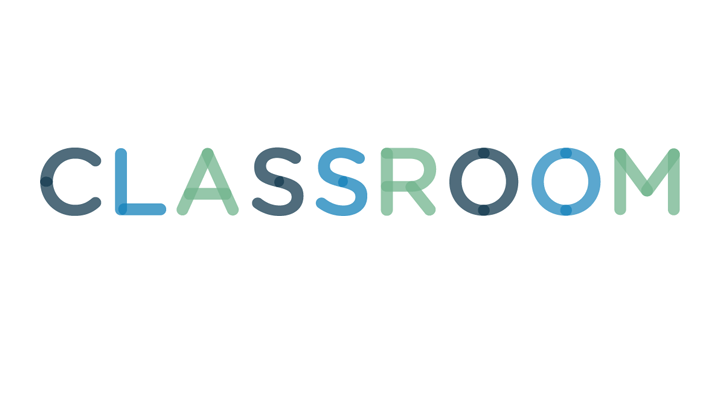 How to Write an Ordination Letter for Deacons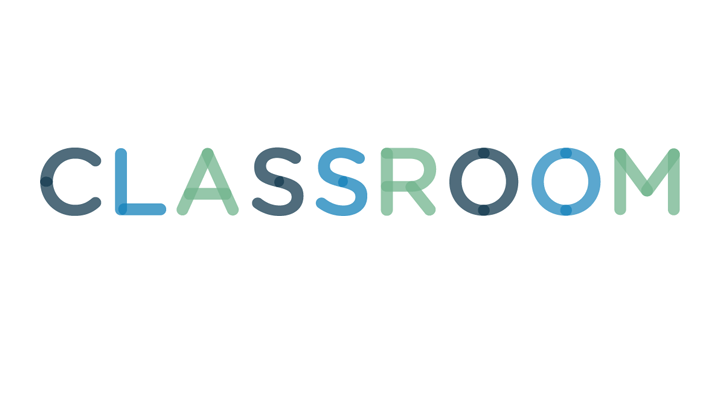 How to Write Book Titles in an Essay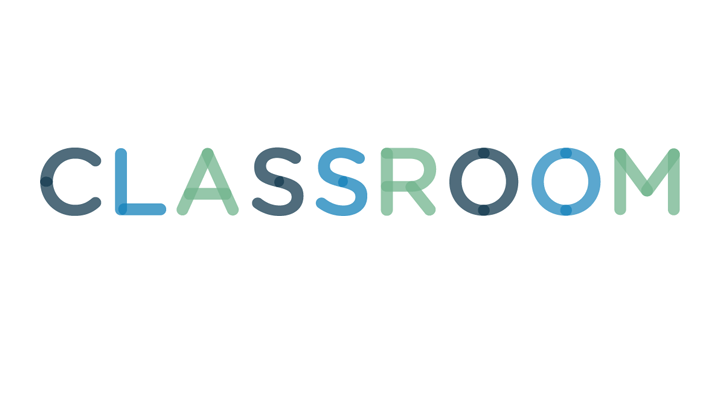 How to Write an Ordination Letter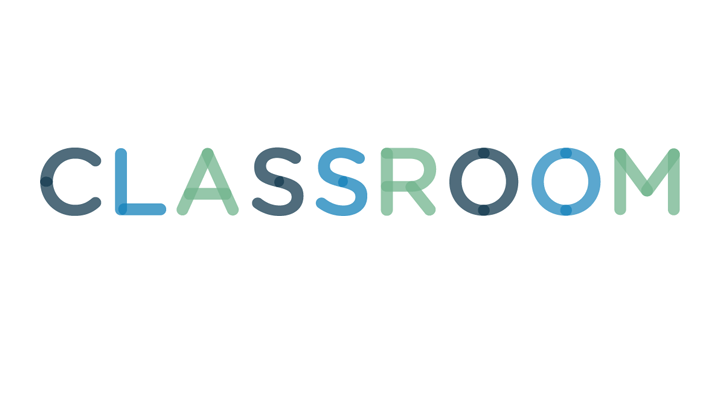 How to Use Sincerely in a Letter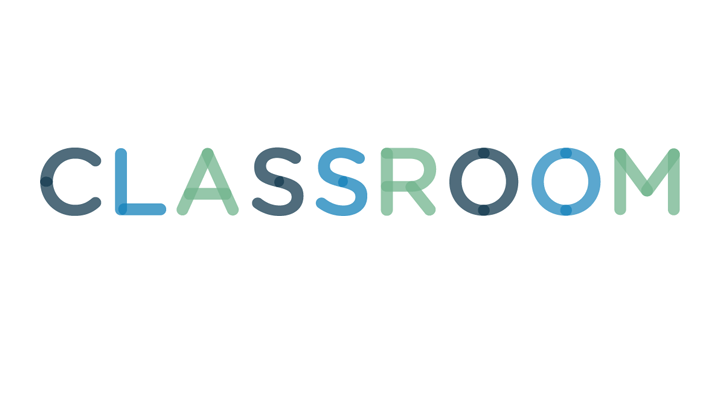 How to Address a Letter of Intent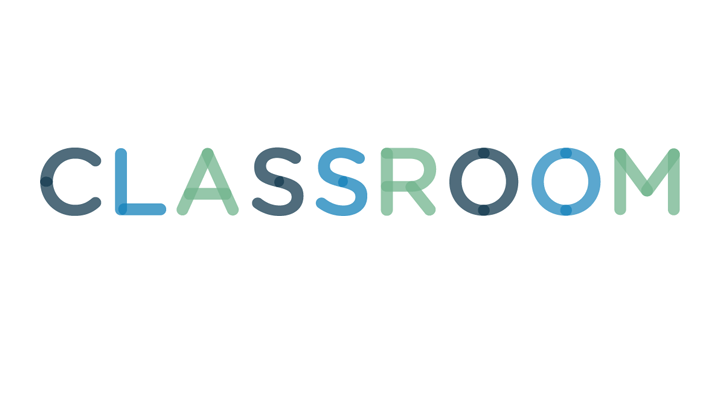 Define MLA Writing Format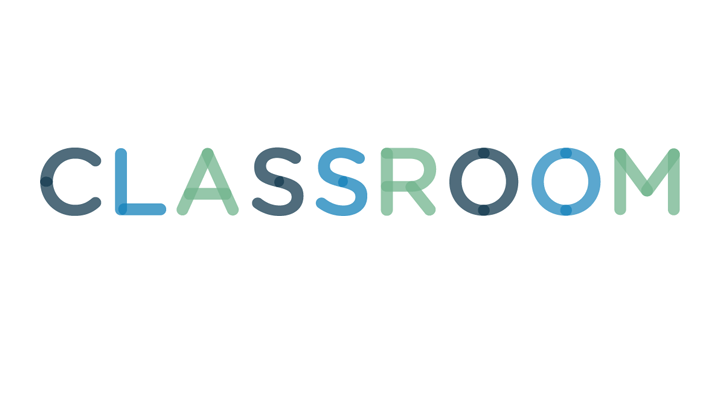 Creative Activities for Teaching Resume Writing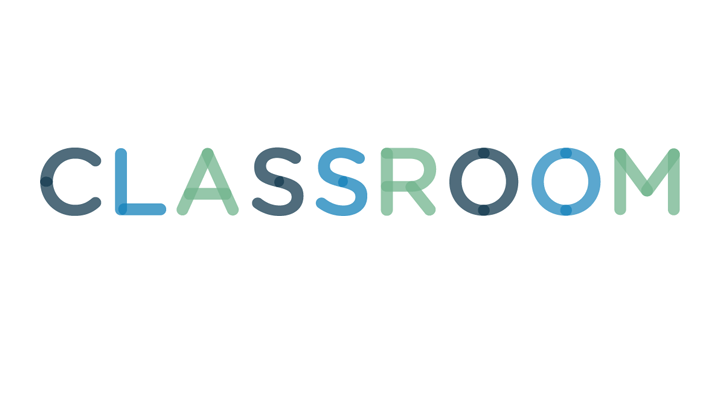 How to Write Letters to the Military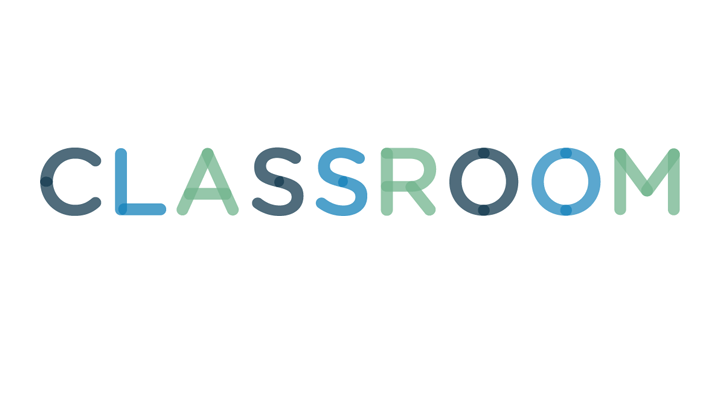 How to Write a Letter Requesting Important Documents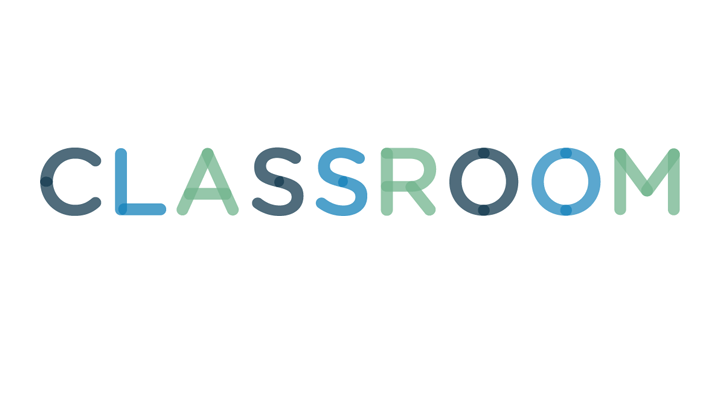 How to Write a Formal Letter
Regardless of how old we are, we never stop learning. Classroom is the educational resource for people of all ages. Whether you're studying times tables or applying to college, Classroom has the answers.
Accessibility
Terms of Use
Privacy Policy
Copyright Policy
Manage Preferences
© 2020 Leaf Group Ltd. / Leaf Group Media, All Rights Reserved. Based on the Word Net lexical database for the English Language. See disclaimer .
404 Not found
Differences between statements of purpose and personal statements
Statement of purpose.
The focus of a statement of purpose is typically what you have accomplished academically in the past and what you plan to accomplish academically and professionally in the future.
This document focuses primarily on the purpose you have for applying to a specific program. It is less about your character and more about your previous experiences, your goals, and the connections to the program to which you are applying.
The goal of the statement of purpose is to demonstrate your understanding and preparation for the academic pursuits and rigors of a graduate program, including the coursework, research, and possibly teaching expectations.
Be specific about research interests. While no one will hold you accountable to pursuing the research you describe in your Statement of Purpose, a specific research focus allows the admissions committee to evaluate whether your interests are a good match for their program.
This document is more technical and academic and less biographical.
Personal statement
The focus of the personal statement is typically on personal thoughts, feelings, and reflections. This document is more biographical than the statement of purpose.
A good way to understand the personal statement is as a document that shows your passion for the field to which you are applying. You will want to demonstrate personal characteristics that show your readiness for graduate school.
This document encourages a discussion of your background, perspectives of diversity, and how your experiences have shaped you as a person and a learner.
You can discuss overcoming significant barriers, but try to stay positive, focusing on what you learned and gained from overcoming the barriers.
Both documents are used to determine if you are a good investment and match for the program to which you are applying. Sometimes schools may ask for a personal statement that does the work of a statement of purpose—Read carefully what you are being asked to do in the document.
Jenna. (2016). Statement of purpose versus personal statement: Knowing the difference. Cambridge Coaching. Retrieved from http://blog.cambridgecoaching.com/statement-of-purpose-versus-personal-statement-knowing-the-difference
Peterson's. (2013). Personal statements vs. statement of purpose—What's the difference? Is there one? Retrieved from: https://www.petersons.com/blog/personal-statement-vs-statement-of-purpose-whats-the-difference-is-there-one/
Swales, J.M., Feak, C.B. (2011). Navigating academia: Writing supporting genres, Volume 4 . Ann Arbor, MI
Testimonials
Free Resources
PrepScholar GRE Prep
Gre prep online guides and tips, statement of purpose vs personal statement: the 2 big differences.
Applying to grad school means having to write a killer statement. This statement can be either a statement of purpose or a personal statement (or both, as we'll explain later). But what exactly is the difference between these two types of essays?
In this guide to the statement of purpose vs personal statement, we take an in-depth look at the unique purposes of the grad school statement of purpose and personal statement, how the two essays are different and alike, and what you can do to ensure you produce an essay that's guaranteed to get you into grad school.
What's the Difference Between a Personal Statement and a Statement of Purpose?
First off, what is the main difference between a statement of purpose and a personal statement for grad school?
The short answer is that a statement of purpose is about what you want to do, while a personal statement is about who you are. Each essay has its own goals in what it's supposed to do for you and the program you're applying to.
Whereas the statement of purpose showcases your academic strengths and background, career goals, research interests, and fit with the program, the personal statement highlights your personal motivations for applying to the program and any major accomplishments you've had or challenges you've faced along the way.
In spite of these big differences, both statements essentially serve the same overarching purpose: to make the admissions committee think you are a good fit and will be successful in the program to which you're applying.
Here's a brief overview of the biggest differences between a personal statement and a statement of purpose:
Quick side note: we've created the world's leading online GRE prep program that adapts to you and your strengths and weaknesses. Not sure what to study? Confused by how to improve your score? We give you minute by minute guide.
You don't NEED a prep program to get a great GRE score. But we believe PrepScholar is the best GRE prep program available right now , especially if you find it hard to organize your study schedule and don't know what to study .
Click here to learn how you can improve your GRE score by 7 points, guaranteed .
Statement of Purpose vs Personal Statement: Which Do You Need to Write?
Now that you know the main difference between a personal statement and a statement of purpose, which one will you have to actually write for your grad school applications?
The answer to this question depends on what documents your school requires and how it defines the two types of essays.
While some grad schools, such as  Michigan State University and the UC system , clearly distinguish between the two essays and require two separate statements for admission, other schools don't distinguish at all between the personal statement and statement of purpose. In fact, many grad programs use the terms interchangeably!
Meanwhile, some grad schools combine qualities from both statements into one comprehensive statement.  Notre Dame's Creative Writing MFA program , for instance, requires an essay that's really a combination of the personal statement and statement of purpose: it asks applicants to talk about their future academic and professional goals as well as any personal aspects of their identity that influence their writing.
Generally, most grad programs will require at least one essay. For research-based programs, this will likely be the more academic, more formal statement of purpose.
To figure out which essay you'll need to write for your program (and whether you'll need to write more than one), check the program's official website. You should be able to find details on either the program's application requirements page or the application itself.  I also advise checking the FAQ page to see whether anyone has asked a question about the program's essay requirements.
If you're still confused about what your grad school admissions essay should focus on and/or what type of essay you're required to write for your application, contact the program directly by email or phone.
How to Approach the Statement of Purpose vs Personal Statement: 11 Tips
In light of these major differences between the personal statement and statement of purpose, it's important that you also know the differences in how you approach each essay.
In this section, we give you our top tips for how to write a truly effective and compelling personal statement and statement of purpose for grad school. We also give you some general tips you can use for both essays.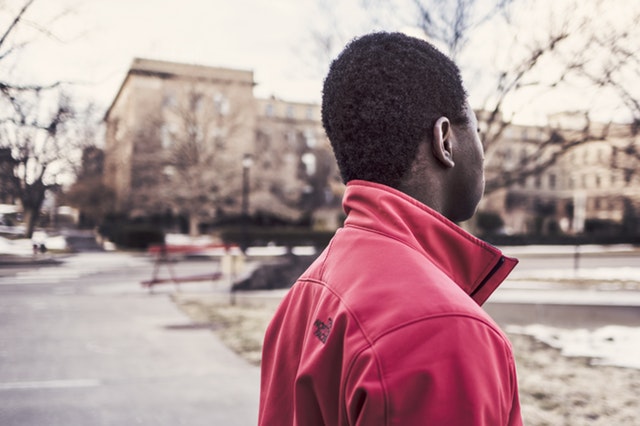 How to Write a Statement of Purpose
We'll start with the statement of purpose—the more formal, more academic essay.
Tip 1: Consider Your Future Goals
Most statements of purpose will require you to introduce your future goals (academic, professional, or both) and describe how this particular program will help you achieve these goals. Therefore, it's important that you clearly lay out in your essay the ambitions you have, and explain how these relate to the field you want to enter and the program to which you're applying.
Think deeply about what you hope this grad program will do for you, academically and/or professionally. For example, if you're applying for a master's program in computer science, you could talk about how you plan to leave your career as a real estate agent to become a freelance web developer.
Make sure that you also explain why this program in particular will help you. Perhaps you enjoy the grad program's emphasis on internships and believe these will let you more easily enter the professional world upon graduation, for example.
Tip 2: Research the Program and Its Professors
You likely already did some research on the program—why else would you be applying?—but it's important to dig even deeper so you can write about specific aspects of the program that interest you.
Here are some examples of features you could write about:
Professors with whom you wish to work
Certain classes you hope to take
Internships, networking events, and/or other professionally oriented events offered by the program or school
The program's emphasis on a certain topic, idea, or skill
Any other attributes of the program, such as its small class sizes, its emphasis on group projects, its contests or competitions in your field, etc.
Note that it's best NOT to mention these things in your essay:
The program's selectivity or acceptance rate
The program's ranking
The best way to begin research on your program is to simply look at the program's official website. This should give you all the information you need on what the program requires, what it focuses on, what types of students it's geared toward, and so on.
I also recommend visiting websites such as The Grad Cafe and Reddit . With these websites, you can get the inside scoop by reading what real students have to say about the program you're applying to.
Tip 3: Explain How You're a Good Match
Grad programs must make sure that the applicants they admit will be able to study what they want to research and will fit well with the program's overall focus and its faculty members' areas of expertise.
This point is especially important for those applying to doctoral programs, since you're most likely going to be working one-on-one with a specific faculty member on a major research project or dissertation.
Here are some things you can write about in your statement of purpose to highlight your "fit" with the program:
A professor whose research areas and expertise align with your research interests, background, and/or skills
The academic or professional focus of the program and how this matches your future goals (see Tip 1)
For example, maybe you hope to work with a professor whose research areas match the general topic you want to write about for your dissertation.
Tip 4: Emphasize Your Accomplishments
The statement of purpose isn't just for explaining your goals and fit but also for talking about your (relevant) academic and professional accomplishments.
You don't want to repeat what's already on your undergraduate transcript or CV/resume, so try to be extremely specific  here about what you've done and how this achievement has influenced your decision to get a graduate degree in this field.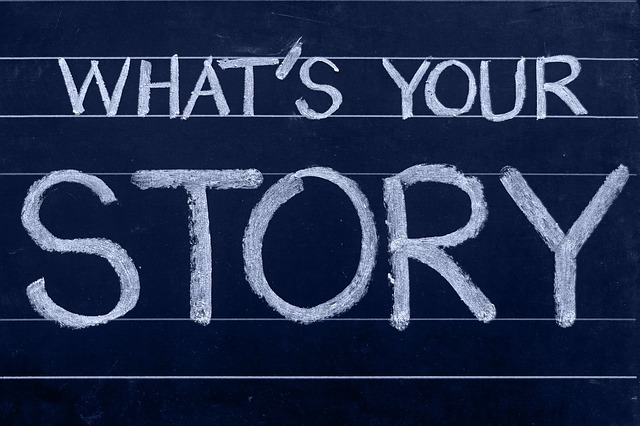 How to Write a Personal Statement
Now that we've covered how to write a statement of purpose, let's look at how your approach might differ for the personal statement.
Want to improve your GRE score by 7 points?  We have the industry's leading GRE prep program. Built by world-class instructors with 99th percentile GRE scores , the program learns your strengths and weaknesses through machine learning data science, then customizes your prep program to you so you get the most effective prep possible.
Try our 5-day full access trial for free:
Tip 5: Tell a Story
Since the personal statement is less formal and more personal, you'll want to ensure you're telling a compelling story. In other words, you have more free rein to be creative with the personal statement than you do with the statement of purpose.
The personal statement is the one part of your grad school application where you can really flex your creative muscles. For instance, you don't need to stick with the conventional chronological format (though there's nothing wrong with this, of course).
A good way to show off your creativity is to use a variety of literary techniques , from imagery and metaphors to dialogue and colloquialisms. It's also OK to write a little less formally than you would in a statement of purpose. So go ahead and tell that joke, or share that eccentric story!
Just be careful to not go overboard with informalities,  and make sure you're still clearly presenting yourself as a serious applicant who is an ideal fit for the program.
Tip 6: Focus On Your Personal Motivations
Since the personal statement allows you to be a bit more personal than the statement of purpose does, it's best to use this space to focus more on your own personal reasons for developing an interest in this field and applying to this grad program specifically.
Take time to consider what motivated you to apply to grad school and to continue schooling in this particular field. Don't just focus on grad school in general but on the specific program you are applying to. What initially drew you to this program and at this time?
Tip 7: Explain Any Weaknesses/Challenges You've Overcome
You can also use your grad school personal statement to discuss any major weaknesses in your application or any challenges or barriers you've overcome in recent years. These can be personal struggles with things such as your career, school, health, money, etc.
For example, maybe your undergraduate GPA wasn't that high your freshman year because you struggled with living away from home and not knowing anyone at your college. In your personal statement, you could discuss how joining your school's badminton team helped you make friends and more easily adjust to college life.
Regardless of the challenge you write about,  put a positive spin on it. This will prove to the grad admissions committee that you're able to overcome challenges on your own and can push forward to be successful.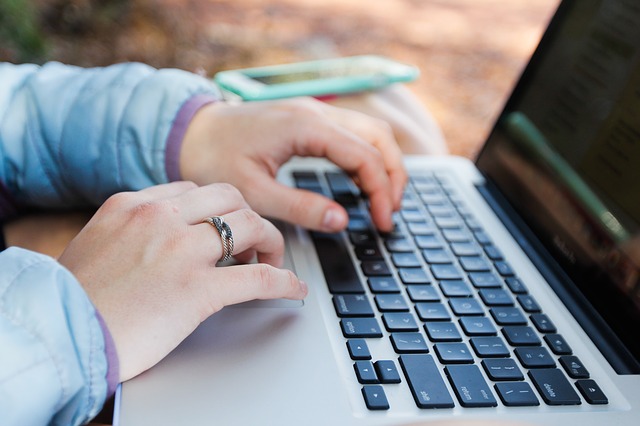 General Tips for Both the Statement of Purpose and Personal Statement
In this final section, we give you some general tips you can use for both grad school statements.
Tip 8: Read the Instructions Carefully
The #1 most important rule for any statement for grad school is that you follow all the instructions for the essay.  Specifically, this means you should do the following:
Answer the prompt and all the questions in it —some prompts won't require you to answer every single question it asks, though it's best to answer most if you can
Adhere to the length requirements —most grad school essays will give you either a word limit (e.g., 500 words) or a page limit (e.g., two to three double-spaced pages), so don't go over this!
Include any information the program requires you to put on each page of your essay —this will most likely be your full name and might also include the document type, page number, etc.
If you have any questions about the requirements for your personal statement or statement of purpose, contact the grad program directly to ask.
Tip 9: Use Specific Details
In any essay you write, it's important to be as specific as possible. And in a grad school personal statement and statement of purpose, it's critical that you  include the names of people and places, as well as vivid descriptions of people, ideas, events, and emotions.  Doing this will make your essay not only more realistic but also more relatable to the admissions committee.
Moreover,  try to touch on specific aspects of the grad program, including your research interests and what drew you to this field of study. Don't just write, "I developed an interest in psychology after taking an introductory psychology class in college." Tell us who taught the class, the topics you studied that were most fascinating to you, and why you initially decided to enroll in this class.
Tip 10: Be Authentic
While a statement of purpose is more formal than a personal statement is, you still want to sound authentic in both essays. So  make an effort to write in your real, honest voice.  Don't feel the need to grab a thesaurus to look up difficult vocab words to include in your essay—the admissions committee will be able to tell you're just trying to sound smart!
Ultimately, you want to write in a sophisticated yet natural-sounding voice that shows off your personality while also highlighting your intelligence and maturity.
Tip 11: Edit and Proofread
Finally, give yourself plenty of time to edit and proofread your essays for your grad school applications. A big part of the personal statement and statement of purpose is showing off your superior, grad-level writing skills, so take your time to craft a compelling (and technically correct!) statement.
Once you've got a rough draft completed, look it over for any typos; errors in grammar, spelling, or punctuation; and awkward or irrelevant areas. After you've done your own edit, give your essay to someone else to read, such as a former professor (if he or she has agreed to look at it   for you),   and ask for some feedback on what you could improve or change.
Conclusion: The Critical Difference Between a Statement of Purpose and Personal Statement
When it comes down to the statement of purpose vs personal statement for grad school, how exactly are the two different—and how are they alike? While both essays are meant to make the grad admissions committee want to admit you, they each contain pretty different information.
The statement of purpose is the more formal of the two, highlighting your academic/professional background and accomplishments, your future goals, and how you see yourself fitting with the program you're applying to.
By contrast, the personal statement is less formal and focuses more on who you are as a person, including what motivated you to apply to grad school (and this program) and what kinds of obstacles you've faced in life.
Most grad programs require at least one statement; this could be either a personal statement, a statement of purpose, or a statement that's some sort of combination of the two. And some programs require both essays.
Because a statement of purpose differs from a personal statement, the way you approach each statement is also different.
Here's what you want to do for a statement of purpose:
Consider your future goals
Research the program and professors
Explain how you're a good match
Emphasize your accomplishments
For a personal statement, on the other hand, you'll want to do the following:
Tell a story
Focus on your personal motivations
Explain any weaknesses or challenges you've overcome
Finally, for both statements, be sure to take these four steps:
Want to improve your GRE score by 7+ points?
Check out our best-in-class online GRE prep program . We guarantee your money back if you don't improve your GRE score by 7 points or more.
PrepScholar GRE is entirely online, and it customizes your prep program to your strengths and weaknesses . We also feature 2,000 practice questions , official practice tests, 150 hours of interactive lessons, and 1-on-1 scoring and feedback on your AWA essays.
Check out our 5-day free trial now:
Read the instructions carefully
Use specific details
Be authentic
Edit and proofread
Now that you understand the major difference between a statement of purpose and personal statement, you can get started on writing an amazing grad school admissions essay!
What's Next?
Still not sure how to approach the grad school statement? Then check out our collections of real examples of statements of purpose and personal statements .
For even more tips on how to write a killer grad school essay, take a look at our expert guides to how to write the statement of purpose and how to write the personal statement .
What does a grad school application look like? Learn more about grad school application requirements , and get tips on how to find acceptance rates for the grad programs you're applying to .
Ready to improve your GRE score by 7 points?
Author: Hannah Muniz
Hannah graduated summa cum laude from the University of Southern California with a bachelor's degree in English and East Asian languages and cultures. After graduation, she taught English in Japan for two years via the JET Program. She is passionate about education, writing, and travel. View all posts by Hannah Muniz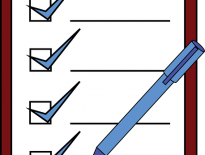 404 Not found
Statement of Purpose Vs. Personal Statement – A Guide for Early Career Researchers
You were busy gathering information on how to apply for PhD programs abroad and you came across terms like Statement of Purpose (SOP), personal statement, letter of recommendation, etc. You are aware of these documents but how is one different from another, is still confusing. Your peers did mention how important these documents are while seeking admissions!
Among the researchers there always was confusion in understanding the difference between these academic documents . Moreover, many have a notion that statement of purpose and personal statement are the same. In this article, we will discuss statement of purpose vs. personal statement , why they are important, and which one to write when?
What is a Statement of Purpose (SOP)?
The statement of purpose is a letter that explains your rationale for applying to a graduate program and why an early career researcher is good for the program. The admission panel is interested to know why the candidate is interested in the program. This statement acts as a bridge to a possible candidate's past and future in academics.
The early career researcher should have a substantial amount of experience in the field of research they are applying for. However, the program one applies to defines whether the early career research must mention their past experiences in the field of study. For example, it does not solve the purpose to mention the research experience in detail if they are applying for an MBA program.
Writing a statement of purpose requires understanding the academic journey. It is good to observe all the past events and life-changing turns in the career. This will help the candidate create strong reasoning for wanting to apply to the necessary program. Furthermore, once the candidate understands the academic past and possible future and does thorough background research, he/she must focus on how to create an original story.
A Well-Written Statement of Purpose
A well-written Statement of Purpose (SOP) could convince the admission panel to accept your application. The statement of purpose should have believable responses to questions such as –
Why did you choose this school/university?
Which field of research you are passionate about?
Why you can't pursue it in your country?
Which Professor(s) is pursuing this field? And how does their work align with your interest?
What do you want to gain from this academic experience?
How has your background prepared you to develop this interest?
What are your career goals?
Why did you not score well on certain tests and what did you learn from that failure?
And finally, what is special about you, and how does it set you apart from the rest?
What is a Personal Statement?
The personal statement is a personal note wherein the applicant writes about the personal as well as the academic background. The essay lets you share personal and professional experiences along with your academic experiences. However, there is less emphasis on research or future intent as compared to statement of purpose, in a personal statement.
In a personal statement, you are promoting yourself based on your skills as to why you are the right applicant for the particular course. Furthermore, it is essential to mention your readiness for the course and enthusiasm for the field you are applying for.
A candidate should add the following details while writing a personal statement –
Candidates' goals and values
A personal story based on acquired skillset
Discussion over what motivates the candidate
Importance of the chosen course in today's world.
Difference Between Statement of Purpose and Personal Statement
A statement of purpose explains why you want to study a given subject topic (it could be for a program) and a personal statement explains why you are a right candidate for a program. Furthermore, the statement of purpose discusses the area of interest while a personal statement discusses your motivation for applying.
An SOP focuses on highlighting the early career researcher's credentials and qualifications. A personal statement focuses on the candidate's acquired skills. Finally, a statement of purpose discusses how the candidate plans to achieve academic or professional goals. While a personal statement focuses on candidate's relevant experiences, challenges, or accomplishments.
Statement of Purpose Vs. Personal Statement – Which One to Choose?
Choosing the right essay depends on the requirements of the universities because some institutions ask for a statement of purpose while others instruct for writing a personal statement . Some global graduation institutes would ask for separate statements and during admission they combine the qualities of both essays and may ask applicants to write a comprehensive essay. To find out which essay to write, it is good to check the university website, the requirement page will give details on the program.
Tips for Statement of Purpose Vs. Personal Statement
For statement of purpose –.
Help the admission committee to analyze your aptitude and motive for taking admission to their university. Thus, write what the admission committee wants to know.
Admission officers read hundreds of SOPs in each academic session. Then can find flaws quite efficiently. However, a genuine statement of purpose that talks about realistic achievements and thoughts of the future will intrigue their interest.
All applicants are equally worthy. For your application to stand out, you must write a statement that stands out from the others. Start with an interesting introduction to capture the admission officer's attention. Starting with an incident or a real-life experience would be the best way to write an introduction for your statement of purpose.
Introduce your career goals. Be specific about how the program will help you attain your career objective. Mention your objectives related to the program you are applying to.
Don't be boastful but mention your academic and professional achievements. Try to be precise about the achievements and your decision in choosing the particular program.
For Personal Statement –
Create an outline before you start writing the personal statement . Write down your thoughts in an organized manner and ensure that your essay is coherent and flows smoothly.
You need to find personal reasons that motivate you to apply for the particular program. Spend some time to check what motivated you and apply for the course specifically.
Talk to your friends and family members to find out about your unique qualities. You could also ask for an honest opinion from your siblings, they will be a better judge of your qualities.
Discuss your weaknesses or challenges that you overcame in recent years. Also, mention your struggles during school or college. In the end, conclude on a positive note, this will tell the admission committee that you can tackle any challenges and succeed in any field.
When it comes to statement of purpose vs. personal statement , they are written to influence the admission committee by presenting the most important information about your life in words. A statement of purpose is more formal, highlighting your academic or professional background. Meanwhile, a personal statement is a bit informal and focuses on your qualities as a person.
Did you know the difference between statement of purpose vs. personal statement ? Did you write a statement of purpose or a personal statement? What ways did you follow to write these essays? Do write to us or leave a comment below!
great article to read
Your website provided alot of insight into the two keywords which are not found in many websites,however it will do good to include examples to further highlight the differences in the two words.Thanks
Great read. Thanks. It'd be perfect to add some samples to further highlight the application of the differences.
Very well received with thanks.
I loved the information and I am willing to learn more
What is the difference between a Statement of Purpose (SOP) and a Personal Statement when applying for PhD programs abroad?
This is really a good guide. Thank you
Rate this article Cancel Reply
Your email address will not be published.
Enago Academy's Most Popular
Concept Papers in Research: Deciphering the blueprint of brilliance
Concept papers hold0 significant importance as a precursor to a full-fledged research proposal in academia…
8 Effective Strategies to Write Argumentative Essays
In a bustling university town, there lived a student named Alex. Popular for creativity and…
Language as a Bridge, Not a Barrier: ESL researchers' path to successful research and publishing
The landscape of academic research has witnessed a remarkable shift in recent years with the…
Punctuate With Precision: Learn how to correctly use the em dash and en dash
In writing, every mark has a purpose and every pause holds potential. Punctuation is a…
The Power of Transition Words: How they connect and clarify your academic writing
Academic writing demands clear communication of ideas to facilitate the exchange of knowledge, and to…
Being a Research Blogger: The art of making an impact on the academic audience with…
PhD Teaching – Do's and Don'ts for Researchers
6 Tips to Get Back to Lab Work After a Long Career Break
13 Behavioral Questions & Tips to Answer Them Like a Pro!
Sign-up to read more
Subscribe for free to get unrestricted access to all our resources on research writing and academic publishing including:
2000+ blog articles
50+ Webinars
10+ Expert podcasts
50+ Infographics
10+ Checklists
Research Guides
We hate spam too. We promise to protect your privacy and never spam you.
I am looking for Editing/ Proofreading services for my manuscript Tentative date of next journal submission:
What support would you need for successful conference participation?
How to Write an Effective Statement of Intent in
While most students have heard of a personal statement or statement of purpose, not many can accurately describe what a statement of intent is. This grad school admissions requirement is subtly different from the other "statement" essays you may be familiar with. It is most often requested as an application component for research intensive master's programs. It typically centers around a cohesive narrative of the applicant's research interests, experiences, long-term goals, and what they intend to study in grad school. You'll need to tailor your essay to ensure you meet the unique requirements for this application component.
In this blog, our grad school essay tutors reveal what a statement of intent is, how it differs from a statement of purpose for graduate school , and how to write and structure your statement of intent. You can also check out a sample statement of intent for graduate school.
>> Want us to help you get accepted? Schedule a free strategy call here . <<
Article Contents 16 min read
What is a statement of intent.
A statement of intent, sometimes called statement of interest, is one of the many written essay-style components requested during the higher education admissions process to help admissions committees understand the applicant better. Specifically, a statement of intent is something you'll need to write to get into grad school . Not all master's programs ask for it. It is typically requested in addition to the statement of purpose or as an alternative to the statement of purpose. Research-intensive programs most often favor this type of statement. In this essay, they are looking for applicants to expand on their research skills, research experience, and specialized interests.
A statement of intent is, at its core, a functional document with an implicit argument. It serves a very specific purpose and has a singular theme: explaining how your research or career interests align with the features of the program you're applying to.
It's important to understand the difference between a statement of purpose and a statement of intent, especially if you need to submit both during a single application cycle. It's easy to mix up these two essay components! They have a lot of overlap in terms of their content, presentation, and format. Both ask applicants to focus on their research interests, describe why they are interested in a specific field, expand on relevant past academic/professional experiences, and explain their long-term career goals. Admissions committees evaluate both of these statements to assess specific skills and qualities: communication skills, research skills, scientific literacy, problem solving, intellectual curiosity, teamwork, and leadership potential.
Despite these similarities, there are certain factors that differentiate a statement of intent and statement of purpose. The key difference is the scope. A statement of purpose is more general, focused on your overall suitability for the program. A statement of intent is more specific and detailed, focused on your intention to make use of actual features of the program. Statement of intent prompts often ask you to talk about which faculty members you want to work with, what program faculties you wish to use, etc.
The way you discuss your experiences is also different in each of these essays. In a statement of purpose, you can discuss your overall research vision, and connect your past experiences to your long-term career goals. While you can certainly do this in a statement of intent as well, you need to take it one step further. Programs actually expect you to use this essay to expand on the specific skills you gained through past research experiences and connect them with program details like curriculum, preferred departments or modules, faculty members, on-going projects, etc.
The statement of intent actually works as a base template for your research proposal. Many students opt to use their statement of intent to develop their research proposals later in their career. As it's extremely detailed, some programs even opt to use it in lieu of an interview. On the other hand, some programs refer to your statement of intent as a kind of blueprint to structure your graduate school interview questions . You can expect questions that directly reference the ideas and experiences you've discussed in your statement of intent. That's why it's so important to be confident about and committed to the ideas you discuss in your statement of intent.
Are you working on your statement of purpose and looking for tips? Check this out:
The structure of your statement of intent is very important as it serves to build a coherent progression of experiences. In this type of essay, you need to provide specific, technical details related to your research interests and experiences, while also telling an engaging narrative that logically builds to the conclusion of you applying to grad school. The key to achieving this balance is creating an effective essay structure.
Start by creating an outline of your essay that is centered around your basic thesis or main point. Return to this thesis periodically to ensure you're not straying from it as you structure your essay.
Add the following paragraphs:
Introduction:
The first paragraph should immediately grab the reader's attention and set up a clear framework for the rest of the statement. Unlike, say, a medical school personal statement , or college essays , we don't recommend starting with an "anchor" story or incident. Since this is a more functional document, including dramatic personal details or childhood memories would only end up clouding the key message of your statement. It's better to go with a more straightforward introduction that succinctly sets up the main thesis. You can opt to make your introduction more engaging by adding a quote or referencing a specific book or mentor who inspired you; having said that, make sure any external references are always relevant to your actual research interest and further your central argument. Critically, make sure you don't forget to introduce your research topic, the name of the school you're applying to, as well as the name of the specific program/department in the very first paragraph.
Body Paragraph 1/2/3/4/5
Next, you can add 1 to 5 main body paragraphs (depending on your word count) where you build a foundation of your research work, interests, experiences, and goals. Each paragraph should be clear, concise and informative. There are certain critical content targets you should keep in mind as you write these paragraphs:
Address the prompt and talk about the specific aspects of the program you\u2019re interested in, such as faculty members you\u2019d love to work with. "}]'>
Your conclusion should include a concise statement of your key qualifications and unique suitability for the program. Touch upon how you'll make use of your time at this school, and how that will help you in your long-term career goals. Reiterate your interest in their specific program.
The word count for a statement of intent can vary from school to school, but it generally ranges between 250 to 1000 words. You should tailor your statement as per your specific word count requirements.
Top Tips for Writing Your Statement of Intent
Keep these tips in mind to write an outstanding statement of intent that effectively communicates your research strengths.
Develop your central research thesis
If you're applying to grad school, then you probably already have some idea about the kind of research you want to specialize in. If you're having trouble formulating this idea or condensing it down for your statement of intent, try using the following strategy to structure your thinking and organize your thoughts in a more logical flow. Break down your research interest into three levels, as follows:
Are you solving any specific problem or addressing an existing issue via this research? ","label":"Problem","title":"Problem"}]' code='tab1' template='BlogArticle'>
As we mentioned above, your statement of intent needs to be very specific and must reference the programs you're applying to. Some schools even provide a specific prompt asking you to talk about which faculty members you want to work with, what sub-department you want to study under, and so on. Make sure you do the required research about what the school and the program have to offer so you can accurately reference this information in your statement. To begin with, you should check the program websites. If they don't provide enough information, we recommend you reach out to alumni, professors, and current students to learn more.
Find out about the credentials of faculty members, their previous published work, their on-going projects, etc. Check the range of facilities that the school is offering, such as equipment, labs, and academic resources, as well as unique research or clinical experience opportunities. Don't neglect the extracurriculars such as student support groups, prestigious clubs, and other opportunities that you won't get on any other campus.
While you're doing this research, make notes about how your own strengths connect to the unique features of the program. Do you have skills that could be particularly useful for an on-going research project? Do you have past research experience in the same topics that a faculty member is an expert in? When you're actually writing the statement, these notes will help you to explain not only what you have to offer to the program, but also how you can use this program to further your long-term professional or academic goals.
Looking for a summary of our top tips for writing an effective statement of intent? Check out this infographic:
Follow the guidelines
As you begin your writing, ensure that you review all the guidelines that the school has provided and are closely adhering to then. For example, if there's a prompt, go through it a few times, and make sure you are responding to the spirit as well as the letter of the prompt. Other considerations you should keep in mind include the maximum and minimum word count, the specific format, and "recommended" stylistic guidelines. For example, some schools ask you to write a formal statement that includes academic citations of works to support each of your research arguments along with references to works that have inspired you. You'll have to customize the presentation, format, and content of each statement of intent to meet these kinds of specific requirements.
Tell a story with your experiences
It's very important to remember that your statement of intent, though it is a more technical and functional essay, should not be merely a dry summary of facts, similar to a CV for grad school . Instead, you should write a logical and engaging narrative of the achievements and experiences that led you to your research goals, and how they connect to the program you're applying to. Add details of your skills and commendable qualities backed up by actual experiences that demonstrate your passion and enthusiasm for the subject. Admissions committees are always more impressed by "proof" of abilities i.e., they want applicants to show them their journey, not merely tell them about it. For example, instead of merely saying that you have an extensive knowledge of bio-chemical reactions in banana enzymes, identify the specific research experience where you honed this knowledge, and explain the circumstances in your essay. If it was a research project, then provide details about the project name and supervisor, as well as your own role in the project and the daily tasks you performed.
Check out this video for tips on writing your CV for Grad School:
Don't clutter your statement of intent with too many experiences and achievements. Always keep referencing your central thesis and evaluating if a specific experience will add to your overall narrative or not. After you've worked out your central thesis, spend some time analyzing all your academic, research, volunteer, extracurricular, employment, and life experiences. Select 2 to 5 of the most suitable experiences that align with both your research interests and the program admissions criteria and add only those. If you have numerous such experiences to choose from, we suggest prioritizing current or recent experiences.
As you're discussing each experience or achievement, be specific and detailed, and provide all the relevant information including the names of supervisors, a detailed list of your duties, and so on. You can also make your statement of intent more robust by referring to a wide variety of sources as your research "inspiration", including classes, academic conversations, workshops, lectures, seminars, books, as well as the more typical experiences of volunteering, work, or research.
A useful tip: make sure you're adding transitory statements at the end and beginning of each paragraph, to build that logical flow and connect one experience or idea to the next. If you think your essay is looking too dry or CV-like, this is one quick fix you can try in order to narrativize your experiences.
Since a statement of intent is a more formal document written for a very specific purpose, ensure you are using professional/academic and formal language and, if required, you can use technical terms to explain your research ideas. Your evaluators will most likely be professionals from the same field, and they actually expect you to show your expertise in that specific area.
At the same time, avoid using long, complicated sentences. Make sure you use your authentic voice and keep your tone as natural as possible. Thoroughly check your essays for grammar, spelling, clarity of thought, logical flow, and coherence.
Remember that your statement of intent is very different from a personal statement. As we mentioned previously, it's more formal and has a very specific focus. The admissions committee is expecting to see a coherent autobiography of your academic or professional interests and experiences. That should be your focus – you should only refer to personal information as it relates to the larger context of your academic experiences. For example, avoid telling stories from your childhood about your early interests or including details about life events that shaped you, unless they are strictly relevant to your research journey.
This isn't the right platform to expand upon excessively personal issues such as an illness or major life changes. You can briefly touch upon these topics or weave them into your professional narrative, if it makes sense. For example, if your grades took a serious dip in a specific period due to personal circumstances, you could choose to briefly address that. But don't make such incidents the central thesis of your statement of intent. Focus on skills, abilities and contributions, and your inspiration and motivation to pursue research. Rather than expanding on irrelevant childhood details, expand on your professional, academic, and personal connections to the program and school you're applying to.
Avoid cliches and focus on facts
You don't need a high-level research "break-through" or nationally recognized academic or research award to make your statement of intent stand out. Many students turn to cliches such as "I want to make the world a better place" or "I just want to help people" to hide what they perceive as insufficiently impressive experiences. In fact, no matter what your past experiences, it's much better to focus on covering the facts, rather than evoking sentimental cliches to make your experiences seem grander than they actually are. Admissions committees aren't expecting you to have advanced achievements beyond your level – the whole point of applying to grad school is to get the opportunity to do that level of work.
So instead of worrying about the "quality" of your experiences, focus on ensuring that your essay effectively discussed your best skills and true capabilities. Spend some time self-reflecting about what you learned from your academic, professional, and extracurricular experiences, how they contributed to your journey to grad school, what new skills you developed, what obstacles you overcame, and so on.
Write multiple drafts and seek feedback from experts
A statement of intent requires a little more intensive writing and editing than your typical admissions essays and statements. We suggest sharing your essay with subject matter experts such as research supervisors, faculty members, and other academic mentors who can give you their detailed feedback about the technical aspects of your statement. Their suggestions can help you refine your essay and identify ways to differentiate your thesis from others.
If you're sure about the technical content of your essay, but need help with the writing, flow, coherence, grammar, and other such stylistic elements, consider getting expert help from a graduate school admissions consultant . These consultants have worked with numerous other students and can help you improve your written communication skills with proven strategies that work.
Whether or not you engage the help of experts, make sure you ask at least 1 other person to review your statement of intent once, even if they're just a friend or family member. Remember, after going over the same content over and over again for days and weeks, visual fatigue sets in. A fresh pair of eyes can spot small errors and mistakes that you might have missed.
Sample Statement of Intent
Here's a sample statement of intent for your reference:
Program/School : Clinical Psychology Masters at Ryerson University
Prompt : Describe your reasons for pursuing graduate study in the Psychology program, your research interests, how your previous studies and experiences have prepared you for the program, as well as your career objectives and how the graduate degree will advance them. (500-1000 words)
Statement of Intent:
"What is the ticking mechanism of the human mind? How can we truly know it?"
Professor Donaldson's words from my very first Intro to Psychology class sparked my interest in the world of clinical psychology. Following my curiosity rewarded me with the discovery of my central academic passion in life – developmental psychology and its applications for adolescent females. Today, I hope to enroll in Ryerson University's Clinical Psychology program so I can further explore my research interests and channel them towards my long-term goals of becoming a research-psychologist, combining clinical psychology practice with research experience to make new discoveries in this area. I believe my undergraduate education has prepared me to undertake advanced research projects and I would be an excellent candidate for your program.
My initial interest in psychology at the beginning of my freshman year soon led me to take on advanced psychology coursework, targeted personal reading, and extra credit projects. I soon built up a strong foundational base in the concepts of General Psychology, Behavioral Psychology, Social Psychology, Cognitive Psychology, Abnormal Psychology, and Psychology of Gender Roles. When completing the last course during my sophomore year, I found that I had a strong academic interest in the intersections of gender theory and clinical psychology. I was simultaneously completing a Psychological Assessment Tools course to hone my clinical lab skills. The confluence of these two courses helped me synthesize my special interest in understanding and addressing the biases in classic psychological assessment tools and analyzing their impact on incorrect diagnosis, failed treatments, and rate of relapse in impacted patients, especially women. That was when I decided that I wanted to improve my research skills so I could eventually complete advanced studies in this area.
A statement of intent is an autobiographical summary of your research interests and experiences, with an emphasis on how the program you're applying to can help you achieve your goals. Some schools provide specific prompts for their statement of intent, asking students to describe aspects of their program they would most benefit from. A statement of intent is a more formal and functional document than your typical admissions essays, and usually only research-intensive master's courses request this type of essay in your application.
While these two admissions essays have a lot in common – for example, they are both research-focused and help admissions committees evaluate your academic and professional credentials for their program. However, a key difference between them is the scope. A statement of purpose is more general, focused on your overall academic, professional and/or extracurricular experiences and your long-term career goals. A statement of intent is more targeted and detailed, with a clear focus on your specific research interests. In your statement of intent, you must reference the programs you're applying to, and explain at length how you can contribute to them and which of their offerings most attract you.
This depends on the specific requirements of the program you're applying to. Generally, a statement of intent has a prescribed word count ranging from 250 to 1000 words. Even if there's no maximum word count provided, we recommend not exceeding 900 words. While you need to explain your research interests in detail, remember that this essay is not a research thesis and doesn't need that level of scientific enquiry.
Your statement of intent should have the following structure:
Introduction : This should clearly set out your central thesis and reference your research interests and the name of the program/school you're applying to.
Main body paragraphs : You can add 1 to 5 body paragraphs to discuss the details of relevant experiences and achievements, key skills and qualities, and your specific interest in the program you're applying to.
Conclusion : Here, make sure you reiterate your research thesis, and call back to the program/college name. Provide a clear statement of why you think you are a uniquely well-suited candidate for their program.
To write an impressive statement of intent, you'll have to spend sufficient time researching the facilities and features of the program and school you're applying to, analyzing your own research interests and skills, and coming up with a central "thesis" that aligns the two. Include details of multiple experiences, achievements, awards, and activities to support your claims and prove your passion and suitability for a specific research area. Avoid including irrelevant personal details or cliches, and instead focus on creating a logical flow of experiences leading to your current application.
No, your statement of intent must be tailored for each program you're applying to. That's the whole point of a statement of intent – it explains why you're well-suited to a particular program, and how you intend to use their resources to further your research interests. If you don't refer to their unique offerings and instead just provide a general summary of your research interests, admissions committees will not be able to gauge why you're a good fit for their program.
No, not all graduate programs ask for a statement of intent. Some ask for an additional statement of intent along with a personal statement and/or statement of purpose, while others only require the statement of intent. You should check the admissions websites of the schools you're applying to learn more.
We recommend that you spend at least 6 weeks writing your statement of intent. This will give you sufficient time to refine your central "research thesis", analyze your history of experiences to identify the most suitable ones, write and edit multiple drafts, and seek out feedback from expert reviewers.
Want more free tips? Subscribe to our channels for more free and useful content!
Apple Podcasts
Like our blog? Write for us ! >>
Have a question ask our admissions experts below and we'll answer your questions.
ITABANA, BLESSING EFFIONG
Absolutely loved reading this. Great job!!!
BeMo Academic Consulting
Hello and thank you very much for your comment! So glad you enjoyed this article!
Do you have any research statement of intent for Master's in Physics?
Hello Saba! Thanks for your comment. We will try to include one when we update the blog :)
Get Started Now
Talk to one of our admissions experts
Our site uses cookies. By using our website, you agree with our cookie policy .
FREE Training Webinar:
How to make your grad school application stand out, (and avoid the top 5 mistakes that get most rejected).
Time Sensitive. Limited Spots Available:
We guarantee you'll get into grad school or you don't pay.
Swipe up to see a great offer!
Personal statement: Letter of intent
The following will provide some general points to help guide this important component of your application process.
We also encourage you to research each program to find the specific document guidelines and suggestions.
Good applications are:
Well researched - know the program, school, profession and yourself.
Have a clear understanding of the program
Know the skills and knowledge needed for the profession or research area
You'll also need a strong understanding of yourself
Insightful - Description is not enough
Ask yourself questions to get to a level of insight expected.
What do you want to learn and why?
Why do I want x program or profession? … Then ask "why" again
Credible - Your statements are backed up with evidence
Provide examples, evidence, stories
Think of the 3 R's when considering which stories to use: Relevant, Responsibility level and Recent (as possible)
Specific - Provide details, so they can have a "picture"
Include enough details so the readers get a picture of the situation or experience.
Don't assume the reader knows
Precise - Well articulated and efficient with words
Review and fine tune your writing
Well Written - It doesn't have to be fancy, just well written
Should be well organized, easy to follow and engaging to read.
Vocabulary, grammar, essay structure, etc.
Check and double check for grammar and spelling mistakes.
Personal - It is about your experience and represents you
Give the committee a glimpse into the person you are and/or your interests and motivations.
Ask yourself if this could be anyone's statement or is it uniquely yours – based on your perspective, attitudes, viewpoint.
Start early. Give yourself ample time to make many revisions.
Demonstrate your motivation and preparation.
Target your writing to each school(s) and/or program(s) using your research about what they offer and how your skills, interests, and experiences align.
Most importantly – ensure it is focused on the program and follows instructions/guidelines provided (ex. Word or character count, page limit, spacing, font size/style). Some may be specific while others are vague.
Additional Guides and Tips https://cloudfront.ualberta.ca/-/media/careercentre/documents/publications/personal-statement-guidebook.pdf https://grad.unm.edu/resources/gs-forms/letter-of-intent.html https://www.grad.ubc.ca/prospective-students/application-admission/statement-interest https://advice.writing.utoronto.ca/types-of-writing/admission-letters/ https://owl.english.purdue.edu/owl/resource/642/01/
Writing Supports https://studentsuccess.mcmaster.ca/tools/tips/#fyiWRITING https://owl.english.purdue.edu/owl/section/1/
Application support is available through the Student Success Centre – appointments available through OSCARplus.mcmaster.ca
Truck Maker Scania to Switch to Zero-Carbon Steel by 2030
The sky reflects on the window of a Scania truck at the IAA Transportation fair, which will open its doors to the public on September 20, 2022, in Hanover, Germany, September 19, 2022. REUTERS/Fabian Bimmer Reuters
OSLO (Reuters) - Swedish truck maker Scania will switch to using steel made without carbon emissions in its heavy-duty vehicles before the end of the decade, it said on Monday.
Scania, owned by Volkswagen's Traton, said it will publish on Tuesday a letter of intent to buy steel made without use of fossil fuels from Swedish metals maker SSAB from 2026, with deliveries gradually rising until 2030.
"Scania's purpose is to drive the shift towards a sustainable transport system," CEO Christian Levin said in a statement, adding that the truck maker was taking action across its value chain to cut emissions.
The company did not say how much steel it would buy and did not reveal the cost.
SSAB is investing heavily in new production methods to eliminate carbon dioxide emissions from its steel production, such as replacing traditional coking coal with zero-carbon electricity and hydrogen.
The metal has the same quality and technical properties as traditional steel, including when recycled, according to SSAB.
(Reporting by Terje Solsvik; editing by Jonathan Oatis)
Copyright 2023 Thomson Reuters .
Tags: Sweden , Europe , Germany
The Best Financial Tools for You
Credit Cards
Personal Loans and Advice
Mortgages and Advice
Best Bank Accounts of 2023
Comparative assessments and other editorial opinions are those of U.S. News and have not been previously reviewed, approved or endorsed by any other entities, such as banks, credit card issuers or travel companies. The content on this page is accurate as of the posting date; however, some of our partner offers may have expired.
Subscribe to our daily newsletter to get investing advice, rankings and stock market news.
See a newsletter example .
You May Also Like
7 top-rated etfs to buy now.
Marc Guberti Nov. 13, 2023
Lending Your Shares
Coryanne Hicks Nov. 13, 2023
7 Best Funds to Hold in a Roth IRA
Tony Dong Nov. 13, 2023
The 7 Best Treasury ETFs for Investors
Tony Dong Nov. 10, 2023
Revenue vs. Profit
Marc Guberti Nov. 10, 2023
Real Estate vs. Stock Market Investing
Alani Asis Nov. 10, 2023
Revocable vs. Irrevocable Trust
Marguerita Cheng Nov. 9, 2023
7 Best Crowdfunding Platforms
Wayne Duggan Nov. 9, 2023
7 Best High-Dividend Mutual Funds
Jeff Reeves Nov. 9, 2023
9 of the Best Bond ETFs to Buy Now
Tony Dong Nov. 8, 2023
9 Best Stocks to Buy Under $5
Ian Bezek Nov. 8, 2023
7 Best Semiconductor Stocks
Brian O'Connell Nov. 8, 2023
Real Estate Crowdfunding Platforms
Wayne Duggan Nov. 8, 2023
8 Best Bank Stocks to Buy for 2023
Wayne Duggan Nov. 7, 2023
7 of the Best High-Dividend ETFs
Jeff Reeves Nov. 7, 2023
How to Become a Day Trader
Marc Guberti Nov. 7, 2023
8 Top-Performing Fidelity Funds
Tony Dong Nov. 7, 2023
7 Natural Gas Stocks and Funds
Matt Whittaker Nov. 6, 2023
7 Best Vanguard Bond Funds to Buy
Tony Dong Nov. 6, 2023
10 Best Low-Cost Index Funds to Buy
Big Ten explains penalty for Michigan, Jim Harbaugh in 13-page letter
Pete Thamel details the Big Ten prohibiting coach Jim Harbaugh from being on Michigan's sideline until the conclusion of the regular season. (2:06)
Covers the Big Ten
Joined ESPN.com in 2014
Graduate of the University of Notre Dame
The Big Ten outlined its decision to punish Michigan and football coach Jim Harbaugh in a series of documents released Friday afternoon, including a 13-page letter to school officials that gives step-by-step insight into the conference's decision-making.
On Friday, the Big Ten announced that it was suspending Harbaugh from coaching for the remainder of the regular season as punishment for the football program violating the conference's sportsmanship policy.
Big Ten commissioner Tony Petitti said he believed immediate action was necessary because of "the extraordinary nature of the offending conduct."
In the letter , which is addressed to Michigan athletic director Warde Manuel, the sign-stealing scheme allegedly organized by former Wolverines staffer Connor Stalions is termed as an "organized, extensive, years-long in-person advance scouting scheme that was impermissible."
Later in the letter, Petitti wrote that evidence gathered by the NCAA and corroborated by other Big Ten members leads him to believe that a significant portion of the violation has been "proven," with details of scope, intent and individual knowledge yet to be determined for potential additional penalties.
Petitti's letter directly addresses several of the issues raised by Manuel and Harbaugh's attorney in letters that they sent to the league office Wednesday. Petitti laid out his justification for a punishment while hitting on themes by detailing the evidence he has seen, his interpretation of the conference's bylaws and a pressing need for fairness in the race of a scheme that he said "compromises the integrity of competition."
"Competition that is only about winning while disregarding the rules of fair play diminishes all of us, including our institutions," Petitti wrote. "The integrity of the competition must be preeminent."
Michigan president Santa Ono said Friday evening in a statement that he was dismayed by Petitti's "rush to judgment" and accused him of reacting to pressure from other conference schools. Ono said he believes the timing of the Big Ten's decision was intended to hurt the school's chances in court.
"By taking this action at this hour, the Commissioner is personally inserting himself onto the sidelines and altering the level playing field that he is claiming to preserve," Ono wrote. "And, doing so on Veterans Day -- a court holiday -- to try to thwart the University from seeking immediate judicial relief is hardly a profile in impartiality."
Harbaugh and the university did request a temporary restraining order in Washtenaw County Trial Court on Friday night. They filed an emergency ex parte motion, which, if granted, would give the judge the ability to stop Harbaugh's suspension before hearing arguments from the defendants: the Big Ten and Petitti. The judge could rule on the restraining order before Saturday's game against Penn State .
Petitti said in his letter that it was notable that Michigan was not denying the existence of an impermissible scheme but "instead it offers only procedural and technical arguments designed to delay accountability."
He wrote that he first learned the NCAA was investigating Michigan during a phone call Oct. 18 set up by NCAA president Charlie Baker. Baker's personal concern, Petitti said, gave him additional cause for concern. He said during subsequent videoconferences with the NCAA that he viewed images of a "master spreadsheet" that Stallions used to coordinate which games his network of helpers were attending in his video-gathering scheme.
Petitti said the conference also gathered more information from its other member schools that corroborated evidence the NCAA had shown him. Based on the evidence it has gathered, the NCAA has informed the Big Ten that the existence of an impermissible scheme was "uncontroverted," according to Petitti's letter.
Friday's letter by the Big Ten said "the conference takes exception" to Michigan's assertion in its letter this week that its concerns are based largely on "rumors."
Michigan also argued in its letters to the Big Ten earlier this week that the league was ignoring due process and was bound by conference bylaws to allow the NCAA investigation to conclude before taking any action. Petitti rebuked this argument in his letter Friday, saying the Big Ten's sportsmanship policy provides "wide discretion" and is separate from another part of the league's rulebook, which defers to NCAA investigations.
Petitti wrote that the Big Ten's rules "could not be clearer" when it comes to his authority to act by using the sportsmanship policy.
"When sportsmanship issues, including the integrity of competition, are implicated by the offensive conduct, the Commissioner is authorized to use the procedures and authority prescribed by the Sportsmanship Policy, even if that offensive conduct also may involve a violation of NCAA or Conference rules," Petitti wrote.
Petitti said he was particularly concerned that Michigan's letter Wednesday stated that the school had not had a chance to review "almost any of the evidence" provided to the university and the conference by NCAA investigators. The letter said Michigan has had more than a week to review documents provided by the NCAA and that at least three university officials had attended NCAA interviews where evidence of the alleged cheating scheme were revealed.
Michigan and Harbaugh's attorneys argued Wednesday that recent evidence of other schools engaging in schemes to learn the Wolverines' playcalling signs made it clear that the team did not maintain an exceptional competitive advantage through any of its staff's efforts. They also noted the commissioner could be setting a difficult precedent if he were going to use the sportsmanship policy to punish any program or coach who was widely accused of stealing signals.
Petitti wrote Friday that the Big Ten has not received any information about other schools using "impermissible advanced in-person scouting, let alone a scheme of the size and scale like the one at issue here."
He said the conference would take appropriate action if the Big Ten is made aware of any other schools engaged in impermissible behavior.
Petitti concluded his written case in the letter to Manuel by saying that he found it credible that the advantage Michigan gained from its sign-stealing scheme increased the risk that players on other teams could suffer injuries.
"Although the University attempted to downplay and disregard these safety concerns in its response, I am not willing to do so," he wrote.