How to Write a Movie Title in an Essay: Examples and Tips
Writing essays is hard on its own. But there is also a whole bunch of different tiny details that can affect the final grade. These details, though may seem insignificant, can either make your essay worth an A+ or turn it into a real disaster. And one of such important but small details is the way you are writing movie titles in your paper.
If you are now wondering who even needs to know how to write movie titles in essays, it's quite a natural concern. However, there are multiple occasions when you may need to do this. Namely, you will definitely have to mention the title when writing an essay about a specific movie, discovering the plot, and reflecting on your experience from watching it. Besides, you may need to use titles when supporting your ideas with quotes from movies or using them as examples.
But how to do it right?
This article, written by our write my essay service professionals, will be your ultimate guide to writing movie titles in essays in different formats, so sit back and let's get down to it!
Writing Movie Titles: Key Principles and Rules
To succeed in writing an essay about a movie, follow these core principles and rules:
General rules
Discuss the movie background first;
Share your own experience;
Study the main ideas and topics, and discuss how they were disclosed in the movie;
Tell what lessons it can teach.
Basic grammar rules
Follow the required formatting style;
Write in the active voice;
Structure your work appropriately;
Make smooth transitions between ideas;
Keep an eye on the correct punctuation of headings and titles.
These are the main tips from our write my essay for me service to keep in mind when writing a paper about a film. But, as we said earlier, there is also one more detail to pay special attention to - the titles.
So, let's figure out how to punctuate movie titles the right way. First, to understand how to write movie titles in a paper, you need to understand that there are different formatting styles, each of which has different rules. The two most popular are MLA and APA.
So, now, let's move on to the most important part and define how to write movie titles in an essay right!
How to Write Movie Titles in MLA?
As we said earlier, the MLA formatting style is one of the most common styles for essay writing. Just like any other style, it has its own manual that dictates how to organize and format your essay the right way.
Okay, but what is MLA format in the first place? This style, created by the Modern Language Association, is basically a collection of citing and formatting guidelines used in academic writing.
So, how to write movie titles MLA you may wonder? The MLA format for movie titles dictates that all titles should be formatted uniformly throughout the entire paper. And, basically, there are only two main rules 
All first letters of the major words should be capitalized, excluding insignificant words like conjunctions, articles, prepositions, etc. (except those placed at the beginning of a sentence)
All titles placed in the body of your work should also be italicized.
The Great Gatsby
The Lord of the Rings
Now you know how to write movie titles in an essay using the MLA format, but if you still have any troubles with ' do my paper ' request, just contact us! So let's move on to the APA format.
How to Write Movie Titles in APA?
Another widely used format you may be required to use when writing an essay about movies is called APA. It was developed by the American Psychological Association and is most often applicable to academic writing and research performed in different fields of social sciences (e.g., sociology, psychology, anthropology, and so on).
If you are wondering how to write movie titles in APA style, the good news is that you already know how to do it. Here is one thing to remember - MLA, APA, and Chicago style as well, all imply using the same title case capitalization approach for all film titles. Also, all these three formats imply using italics.
Thus, the core rules for formatting AP style movie titles are no different from those we mentioned for the MLA styles:
Capitalize the first letters of important words, leaving out prepositions, articles, etc.
Italicize the entire title.
The only difference you should know about is that APA also requires you to capitalize words that include 4 letters or more (even if it's a preposition, etc.).
Gone With the Wind
Tori Spelling as a Good Character to Write About in Your Essay
For a paper on a movie, a great choice can be the TV series Beverly Hills.
With its main cast featuring Tori Spelling, Jennie Garth, Ian Ziering, and others, Beverly Hills is a classic. The show spans a wide range of acute social issues like domestic violence, rape, homophobia, racism, teen suicide, early pregnancy, and many others. Thus, it's very relevant for youth.
One of the main characters you can focus on is Donna Martin, performed by Tori Spelling Troop Beverly Hills. What makes Tori Spelling 90210 notable is that she is one of the few actors to appear consistently throughout the entire show.
What do you need to know about Tori Spelling? A 48-year-old star of a cult show is a daughter of a famous producer Aaron Spelling, who, in fact, produced Beverly Hills. She was only 17 when she got the role. And, appearing in the show from 1990 to 2000, she was twice nominated for the Young Artist Award.
In 2019, Tori also participated in the show "The Masked Singer." In the show, Tori Spelling nickname was the Unicorn.
If you need any help with writing an essay about a movie or any other kind of paper contact our service with your ' do my essay for me ' request.
Older Than America Movie: Title Ideas for Your Essay
If the idea of writing an essay about the Beverly Hills series didn't inspire you, another great subject for your paper could be the Older than America film.
Older than America movie was released in 2008. It is a suspense drama movie directed by Georgina Lightning and featuring Georgina herself, as well as Bradley Cooper, Adam Beach, Tantoo Cardinal, and Wes Studi.
If you are wondering what makes Older than America a great topic choice for an essay, the movie displays several unique stories that explore the devastating impacts of Native American Boarding Schools on children from the American Indian community. 
What should your title be like? Given the wide range of deep topics discussed in this movie, the number of possible title options is vast. Here are a few samples:
Older than America: The Causes and Effects of Cultural Genocide
The Hardship of Assimilation in a Culturally Different Society on the Example of Older than America Movie
Older than America: Is It Ethical to Try to "Civilize" Children and Youth Into a Different Culture
Need help with your paper? Just drop us a line saying, 'please, write an essay for me ,' and we'll help you get the highest grade with ease!
Writing Movie Titles in Essays
So, now you should know how to write the title of a movie in an essay. We've also shared the example of MLA and AP style movie titles. And the only question that is still left unanswered is how exactly you should write an essay about movies and what you can do to make it flawless?
In this part of our DoMyEssay article, based on the example of a cult TV show Beverly Hills, we will tell you how to start an essay about a movie, how to write it well, and how to ensure success. Here come the main tips and tricks you need to know:
Watch it fully (maybe even a couple of times).
Write about the background. For instance, speaking of Beverly Hills, try to dig deeper to define what else is there apart from teen drama related to relationships and friendships; namely, as we said earlier, there is a wide range of acute problems discussed in the show, and you should recognize them.
Tell about your own reflection on the piece. Tell what you grasped from watching Beverly Hills, how it affected you, and how you feel after watching it. Important: do not repeat the background and plot, instead make a reflection on the characters and events that impressed you the most.
Assess it critically. Analyze the storyline and topics discussed in Beverly Hills, assess how producers used music and special effects to make a better impression, evaluate the acting skills of the main cast, etc.
Finish with some lessons learned. Tell readers about the lessons you personally and youth, in general, learn from the series. Namely, the show teaches us many vital life lessons such as - parents always have great wisdom, appearances can be very deceiving, we can handle anything, etc.
Hopefully, this was helpful. Follow the tips our essay writers team shared, and you should be able to write a great essay without a hassle!
Are There Other Things That You'd Rather Do?
So Do Them, Leave Essay Writing for the Experts!
Our Latest Blog Posts

How to Write a Movie Title in an Essay or Article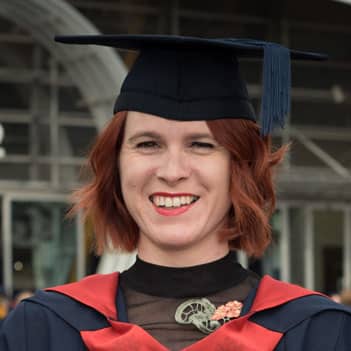 When you're writing a paper or article in school or at work, you may be in a situation where you need to write a movie title in your writing. But how should you format them? Should you use italics? Or quotation marks? Or maybe both? Or neither…
The first thing to note is that the rules will be different depending on whether you're writing an article or an essay. In this guide, we'll explain how to write one in an essay or article so that your writing looks professional and polished. Refer to the relevant section, depending on the piece you are creating. 
The main things to know are:
If you are writing a movie title in an article, the format you use is up to you (or the company you work for). Pick a format and stick to it.
If you are writing a movie title in an essay, then you should follow your university's or employer's referencing style guidelines. 
Read on for suggestions of different formats for articles, and more in-depth guidance around different university referencing styles.
How to Write a Movie Title in an Article 
Let's begin by exploring why you need a specific format, and examining some key principles and rules around writing a movie title in an article.
Why You Need a Specific Format 
So picture this. You're writing an article and want to refer to a particular movie - perhaps to illustrate a point, or maybe you're critiquing it. But you're unsure how to format it. You don't want to be marked down for formatting it incorrectly, so you consider leaving it out to avoid the trouble. Not on our watch!
But hold on a sec! Why should you even worry about this? Why do movie titles need to be formatted correctly anyway? Well, it's simple really. If you don't differentiate the title from the rest of the text, your readers might not understand you're referring to a movie title. Imagine, for instance, that you wrote:
I finally got around to watching three billboards outside ebbing missouri.
Can we agree this sentence doesn't make any sense? With this punctuation (i.e. none) your reader may well believe that you headed out into the night and found a couple of billboards to look at for some time. 
So do you see why it's important to have some kind of format for writing movie titles? 
Key Principles and Rules
Now here's the tricky bit: with articles, there's no hard and fast rule on how to format a movie title in your writing. There are many different options and any of them would be acceptable to use in an article you're going to publish online or physically. 
So what to do?
Our first advice is to check in with your editor/head of copywriting / your point of reference at the company you work at. They will most likely have a specific format they like to use and will be able to share that with you.
That's if you are writing for a company.
If you're self-publishing, say, for example, on your website or Medium.com, then you're the boss, friend. The conventions you use are completely up to you. 
But here are a few key principles and rules:
Common conventions are to use italics or quotations marks
Choose one format and stick with it - not only throughout the article but in everything you write
Keep an eye out for the correct spelling of the movie. For example, don't forget the comma in Three Billboards Outside Ebbing, Missouri. 
Title case is a great way to further demarcate the movie title from the rest of the text to make it abundantly clear that it's a movie title.
How to Write a Movie Title in an Essay 
Now let's turn our attention towards writing a movie title in an essay.
New scenario. You're writing an essay for your college or university course. Perhaps you're using the movie as an example, or maybe you're critiquing it.
But you don't want to be marked down for getting it wrong, so you consider avoiding mentioning it altogether. But that would be a shame! Let us help you. 
Here are some general rules to get you started:
Follow the rules of your school's academic writing style (APA, MLA, AP, or Chicago.)
Use title case
Use italics or quotation marks (depending on the writing style)
Academic Referencing Styles
There are different academic referencing/writing styles in the English language, and these vary depending on the education establishment. Different styles have different rules that govern the way that you might write, punctuate and cite within your essay.
The four most common styles are Associated Press (AP), Chicago, American Psychological Association (APA), and Modern Language Association (MLA).
Of course, there are many more than just four in existence, but these are the prevalent ones. 
But why are there so many different writing styles, we hear you ask? Quite simply, this is to cater to different fields. For instance, the scientific sector places a lot of importance on using recent research, hence the APA style places the date before anything. Humanities tend to use the MLA style which places the author's name first. 
Write a Movie Title in APA, MLA, and Chicago styles
Luckily, the APA, MLA, and Chicago styles all use the same format for movie titles, so it'll be easy to remember.
These styles all require that you place the movie title in italics. Here are some examples:
Saving Private Ryan
The Lord of the Rings: The Return of the King 
Do not use any quotation marks! This is not necessary and will be considered incorrect.
You'll also notice that the title is written in the title case. This means you capitalize certain words in the title. More on that in the next section.
Write a Movie Title in AP style
The AP style is the exception here since it does not use italics to format movie titles. Instead, you're required to use quotation marks. Let's use the same examples as above, to make the difference clear:
"Kill Bill"
"Saving Private Ryan"
"The Lord of the Rings: The Return of the King"
Again, here, remember to use title case. 
Write a Movie Title in Title Case
Using title case means that you capitalize certain words in the title. But depending on the writing style you're using, there are different rules on which words need capitalizing and which ones don't. Mostly, they disagree on whether or not to capitalize minor words.
Read on to find out the rules for each style, to ensure you're writing it correctly. 
Note that if you're writing an article, this will again depend on the rules that the company you work for is using, or if you're writing for your own business, then you can make your own rules. Remember to pick a structure and stick to it. Consistency is key!
Capitalize the major words.
Lowercase the articles the, a, and an.
Capitalize the 'to' in an infinitive (e.g., I Want To Eat Cake)
Capitalize the first and last words (overrides other rules)
Capitalize all words of four letters or more (overrides other rules)
Lowercase the second word after a hyphenated prefix
Chicago Style
Lowercase articles, prepositions, and coordinating conjunctions
Lowercase the second part of Latin species names.
Lowercase articles, prepositions, and coordinating conjunctions.
Do NOT capitalize 'to' in infinitives (e.g., I Want to Eat Cake).
As you can see, all four styles share some common rules but are different in certain small details. 
Incorrect ways to write a movie title
Here are some examples of incorrect ways to write a movie title:
Saving private ryan
Eternal SUNSHINE of a Spotless Mind
"Shawshank Redemption"
One Flew Over the cuckoo's Nest
Can you figure out what is wrong with each of these examples? We'll give you a clue! It has to do with incorrect usage of title cases, block capitals and quotation marks.
A note on reference lists
We just wanted to include a little note here to remind you that when citing a movie in your essay, you should include it in your reference list, or bibliography, depending on the academic writing style you are using. 
Again, the structure of your reference list will vary depending on whether you're writing in APA, AP, MLA or Chicago, and you can find guidance on this in an official manual for the style (or online).
Other Points of Interest
There are some other things you might be interested in knowing that are related to the topic of how to write a movie title in an essay or article, so we're detailing those below.
How to write a quote from a movie
So you've successfully referenced a movie using the rules outlined above. Now you'd like to quote a line from the movie. Which conventions should you use for this? 
For this, you would use quotation marks. For instance, if you want to quote this famous line from the movie Star Wars , you would write: "May the force be with you."
Remember that if you're writing an essay, you might need to also include the reference in your in-text citation. Let us show you a full example of what this would look like:
History was made when General Dodonna said "May the force be with you." in the iconic movie Star Wars (Lucas, 1977).
How to write the name of an episode of a TV show 
If you wanted to cite a TV series, you would follow the same rules as those for citing a movie - as outlined above. But what if you also wanted to include the name of the episode you're referring to? 
Similarly to inserting a direct quote from a movie, in this case, we recommend using quotation marks. For example:
Friends , "The One Where Everybody Finds Out."
If writing an essay, please refer to your academic writing style's guide to learn about conventions around formatting and using title case.
Where does the word 'movie' come from?
Dating back as far as the early 1900s, the word 'movie' stems from the term 'moving picture'.
Before they could be projected onto a screen for wider viewing, the first movies could only be seen by one person at a time, using an Electrotachyscope, Kinetoscope, or Mutoscope.
And there we have it! We hope that this article has helped you better understand the conventions around writing a movie title in your essay or article, so you can feel confident about handing in your essay or turning in your article to your line manager.
To summarize, when you're writing an article, the rules are pretty much up to you if writing for your own business, or your manager if writing for another company. Check-in with them to find out which conventions are already in place.
If writing an essay, then you should always use the structure set out in the academic writing style's manual. Find out first of all which style you are expected to use. 
Now that that's done, it's time to get writing! 
Learn More:
'Dos and Don'ts': How to Write Them With Proper Grammar
How to Write a List Correctly: Colons, Commas, and Semicolons
'Right' vs 'Write' vs 'Rite' vs 'Wright': What's the Difference?
How to Write Height Correctly - Writing Feet and Inches
How to Write a Postcard (Tips and Examples)
How to Write Comedy: Tips and Examples to Make People Laugh
How to Write an Inequality: From Number Lines or Word Problems
How to Write a Monologue: Tips and Examples
How to Write a Letter to the President (With Example)
How to Write Like Ernest Hemingway
How to Write a Follow-Up Email After an Interview
How to Write a Formal Email
How to Write a 2-Week Notice Email
How to Write an Out-of-Office (OOO) Email
How to Write a Professional 'Thank You' Email
Add new comment Cancel reply
Your email address will not be published. Required fields are marked *
Save my name, email, and website in this browser for the next time I comment.
Post Comment

How To Write A Movie Title In An Essay
Are you planning on referencing a movie in an essay you are writing? You'll have to find out how to write the movie title down correctly, or you may lose points. It might seem like a no-brainer at first glance, but you'd be surprised about the variety of approaches different style guides take to writing movie titles.
With this guide, you'll be able to get writing a movie title in an essay right.
How To Write a Movie Title In An Essay
How should you write a movie title in an essay — whether that essay is a movie analysis, or one not related to cinematography or creative writing at all, like one about history, psychology, or sociology? That depends, in short, on the context in which you're writing your essay.
If you are hoping to reference a movie title in a high school essay, you may not have to use a particular style guide — a manual that instructs you on the correct way to incorporate particular elements into your essay. In this case, your best bet is to use title case and to italicize the movie title.
Title case capitalizes all major words in a title or headline, including nouns, pronouns, verbs, and adverbs. Minor words such as short prepositions and articles (the, a, an) remain in lower case. The first and last words of the title should always be capitalized, regardless of what they are. To make it easier for you, we'll recommend that you also capitalize prepositions with more than four letters, such as "about" and "underneath", though some style guides do not do this. Since you are using italics, there is absolutely no need to use quotation marks as well.
Have you got no clue what we're talking about? Let's see this in action. (Warning: Some of the links definitely contain spoilers if you haven't watched any of these movies yet!)
The BBC refers to "Spider-Man: Far From Home" , without any italics.
Wikipedia follows the structure recommended above, as in, for instance, " War of the Worlds ".
Popular movie review platform Screen Rant follows the structure described above as well, in the body of their texts. " One Flew Over the Cuckoo's Nest " is one example. To allow you to see as many example as possible, we're linking to a post of theirs about the 15 movies with the longest titles .
If you are required to use a style guide, such as AP, APA, or MLA — common if you are writing a college essay — you will have less freedom. On the other hand, each writing style will also tell you exactly what to do, so you won't be in the dark.
Do you not have the entire style manual lying around on your desk? No problem. We'll make it easy for you.
Rules on Writing a Movie Title On An Essay
Whether you have been asked to use a particular style manual while citing and referencing movie titles in an essay, or you are committed to maintaining a consistent style yourself, style guides can be a little confusing. Here is a closer look at some of the most popular writing styles and their rules for writing movie titles.
You won't just be writing the movie title in the body of your essay, of course, but also cite it in the references. Each style guide has specific guidelines on how to do this, as well.
In APA, you do this by:
Citing he director of the movie — last name, first initial.
Place the release year in brackets.
Follow this with the title.
Reference the medium used to watch it, for instance DVD.
Specify the location of the distributor, and the name of the distributor (for instance, California: Walt Disney Studios Motion Pictures).
In MLA, you:
List the director like this: Last name, First name.
Write the movie title.
Specify the name of the distributor.
Mention the release year.
In Harvard style, you would:
List the director by last name and first initial.
Follow with the location and name of the distributor.
Why Is Proper Formatting Important?
Style guides are conventions established to ensure consistency, which adds clarity to your essay. In practical terms, however, taking care to format the movie titles you may reference in any essays is important because not doing so will cause you to lose points, which will result in a lower grade.
You only have to familiarize yourself with the rules set out by a particular style manual once, and after that you will likely remember what they are. There is no good reason not to make sure that you get this right, and every reason to make the effort.
Is a movie title underlined in an essay?
That is actually a very interesting question. Nowadays, nearly everyone writing an essay will do so on a PC or laptop computer, using word-processing software. This trend has led the practice of underlining movie titles to go all but extinct, since it's just as easy to italicize a movie title as to underline it.
Underlining the things we now italicize used to be more common, because people wrote things by hand or used typewriters. Especially when handwriting something in cursive, italics simply aren't possible. That's why underlining movie titles, book titles, and even scientific names used to be more common. Underlining movie titles remains the correct alternative to italicizing them if you are writing an essay by hand.
Do you also include the year of release with the movie title?
Yes, you should mention the release year as you cite a movie in your references. There is no need to do so in the body of your text, unless multiple movies exist by the same title. With remakes, this has become more common in recent times.
Do you quote a movie title in an essay?
Place quotation marks around a movie title in an essay only if you are using AP style.
Related posts:
Someone Walked Over My Grave – Meaning and Origin
Go Pound Sand – Meaning, Usage and Origin
How to Write a Letter to an Inmate
How to Write an Effective Claim (with Examples)
The Year of Our Lord – Meaning, Origin and Usage
How to Write a Clear Theme Statement (with Examples)
Leave a Reply Cancel reply
Your email address will not be published. Required fields are marked *
How to Cite
Language & Lit
Rhyme & Rhythm
The Rewrite
Search Glass
How to Write a Title of a Movie in a Paper
The formatting and capitalization of a movie title depends on the style guide you are using for your paper. The Modern Language Association, American Psychological Association and Chicago style place movie titles in italics, while Associated Press style uses quotes for such titles. When referring to a movie in the body of a paper, all of the major style guides use title case, which means all of the major words in the title are capitalized.
APA, MLA and Chicago style
Movie or film titles are formatted the same in APA, Chicago and MLA style. In each of these styles, the movie title is italicized in the body of the paper. For instance:
Pirates of the Caribbean broke from Disney's tradition of releasing more mature titles under alternate studio names.
Fritz Lang's M deals with the issues of suspicion and punishment in Weimar Germany.
In the body of a paper, APA, Chicago and MLA all use title case capitalization for titles of movies. All major words -- such as nouns, verbs, adjectives, adverbs and pronouns -- are capitalized. Minor words -- such as prepositions, conjunctions and articles -- are lower case unless it is the first word of the title.
APA also specifies that all words more than four letters should be capitalized: Gone With the Wind . APA uses sentence case capitalization for movie titles in reference lists, which means only the first word of a title and proper nouns (names of specific people, places or things) are capitalized: For whom the bell tolls .
Associated Press Style
In AP style, movie titles are placed in quotes. Note that the normal rules for quotes within quotes still apply. Here are two examples:
"Star Wars" broke box office records when it was first released.
"I am excited to work on any film as complex as 'The Prestige,'" he said.
AP style uses title case capitalization for movie titles. However, the AP stylebook specifies that any word that is four or more letters as well as the first and last word of a title should always be capitalized.
Rasmussen College: When writing a paper, do I use italics for all titles?
Purdue University Online Writing Lab: MLA Formatting and Style Guide
The Chicago Manual of Style Online: Capitalization, Titles
RMIT University: Harvard Referencing Guide for Visual Material
Journalist's Resource: Associated Press Style Basics
Jon Zamboni began writing professionally in 2010. He has previously written for The Spiritual Herald, an urban health care and religious issues newspaper based in New York City, and online music magazine eBurban. Zamboni has a Bachelor of Arts in religious studies from Wesleyan University.

UoPeople president wins "Nobel Prize of Education" Learn More
UoPeople president wins "Nobel Prize of Education" >>
Tips for Online Students , Tips for Students
Do You Italicize Movie Titles? Become An Essay Pro
Do you italicize movie titles? How many times have you been writing an essay, and suddenly you can't remember whether to use italics, quotation marks, or other formats?
The short answer is that movie titles are always italicized. Read on to find out more about italics, and other important formatting tools in order to become an essay pro.
By the end of this article, you'll know exactly when to use italics and quotations whenever you're writing about movies and TV shows.
What Is Considered A Movie?
First, let's get our definitions straightened up. What's the difference between a movie, and let's say, a clip on YouTube or a short film?
In general, most of us know what a movie is when we see it, but for the sake of clarification, movies do not include YouTube clips, short movies (such as Pixar's shorts), or TV show episodes.
Movie Titles: Formatting In The Past
Before computers became commonplace, italicizing, underlining, and putting titles in "quotations" were considered to be equal and interchangeable, as long as you were consistent throughout your paper. This is because these tools were used for emphasis, as opposed to specific grammar rules. Typewriters, for example, did not have the ability to italicize or underline, and so there weren't any strict rules.
Movie Titles Now
With the invention and increased use of computers, you'll find that the rules concerning emphasis are much stricter, and it will be very important to know the difference if you're writing a paper in college.
Now with the computer's ability to format with the click of a button, movie titles are always italicized.
The only exception is when you are writing by hand, in which case the movie title would be underlined.
Below are some example sentences to demonstrate the different emphasis put on movie and TV show titles.
Matilda was an all-time favorite movie in my home.
Disney's Alice in Wonderland is based on the books, Alice's Adventures in Wonderland and Through the Looking-Glass, by Lewis Carroll.
The Netflix series, Workin' Moms, is based on Catherine Reitman's experiences as a working mother of two children.
The TV show, Young Sheldon, centers around the early life of Sheldon Cooper, an eccentric character in The Big Bang Theory.
Harry Potter and the Philosopher's Stone was published in June of 1997.
Some More Rules You May Want To Know
Although the titles of movies and TV shows are always italicized, it's important to note that the titles of specific scenes or episodes, as well as short films, are treated as shorter works, and are therefore put in "quotations."
Though movie scenes rarely have titles, this rule is more relevant to TV show episodes and scenes from plays.
Below are some example sentences to demonstrate the different emphasis put on movie and TV show titles in comparison with specific scenes or episodes.
My favorite Friends episode is "The One With the Holiday Armadillo."
The first episode of The Big Bang Theory, entitled "Pilot," aired on September 24, 2007.
The Pixar short, "Bao," which appeared in the initial release in Incredibles 2, won an Oscar Award for Best Animated Short Film.
The jumping desk lamp that became Pixar's famous icon was originally introduced in a Pixar short called "Luxo Jr."
In the episode, "The Pitch," Seinfeld and George propose a TV show about nothing, which was the show's way of poking fun at Seinfeld's original premise.
Why Is Proper Formatting Important?
College essays.
No matter what you study in college, most students write a lot of essays during their school years. While some degrees may put more of an emphasis on writing proper essays , most teachers and professors will expect a certain level of basic grammar and formatting knowledge.
Before you even step foot into college, you'll most likely be expected to write an application essay . It's important to put your best foot forward, and small formatting rules can go a long way in making a good first impression.
Landing Your Dream Job
In addition to college essays, prospective employers and job positions will require and look for basic (or advanced, depending on the position) writing skills. Whether you think your dream job requires writing skills or not, writing is a part of everyday life and work, from emails and text messages, to presentations and reports. Having good writing skills will help you make a good first impression, land your dream job, and do your best work.
Having A Successful Career
Though different students earn a degree for different reasons, many are hoping to work toward a successful career. In order to do this, the right preparation is key. Preparation may be earning a degree, gaining specific skills, or having the right guidance along the way.
University of the People prepares our students for successful careers by providing program advising , mentorship , and an emphasis on career development . We know that these extra details, much like formatting in an essay, make a big difference for the future success of our students. University of the People is a tuition-free online university that offers degree programs in business administration, computer science, health science, and education.
Cheat Sheet
Titles in italics.
Title of a movie or play
Titles of a TV or radio series
Title of a book
Titles of magazines, journals, or newspapers
Title of music album
Title of a long poem
Title of an opera
Titles of paintings or sculptures
Titles In "Quotations"
Title of a chapter in a book
Title of an TV or radio series episode
Name of an act or scene in a movie/play
Title of a song
Title of a short poem
Title of an article or paper
The Bottom Line
So, do you italicize movie titles? In short, yes. Movie titles, as well as TV show titles, are italicized. We hope you learned a little bit about the history of italics, when to use italics and quotations, and the reasons why proper formatting is important for your education and career.
Related Articles
Privacy overview.

Easy Tips on How to Write the Name of a Movie in an Essay
When preparing an essay or any other form of academic paper, you may be required to cite or reference a movie title. As such, students must know the rules for writing a movie title in an essay. Evidence shows that writing the name of movies in essays can be frustrating for students, costing them good grades and frustrating their academic performance. Here are some hints on how to write movie names in an essay.
1 Interesting Ways to Write the Name of a Movie in an Essay
2 Basic Rules and Principles for Writing the Name of a Movie in an Essay
3 Write a Movie Title in the Title Case
4 Why Is Proper Formatting Important?
5 The Bottom Line
Interesting Ways to Write the Name of a Movie in an Essay
Many college students working on assignments are never sure how to cite movie names as they write their essays. The challenge with writing a movie title is often in the form of choosing between using italics or quotations, with variations in the tips offered by online guidelines making things more confusing. According to experts, most formatting standards require students to use italics when writing movie names in their essays, particularly when referring to more significant works like books, vehicles, and ship names, as well as movie and show titles.
When citing smaller works like book chapters, short stories, and articles, the rules change. In these works, students are expected to put names in quotation marks. Don't stress if you don't know exactly how to format the name of a movie in an essay. You can always get competent essay writing help from professionals online for using movie titles in essays.
The question to ask now is why students need to follow specific formats when writing a movie title in paper. Consider a scenario where you are writing a movie and would like to refer to a movie or film. The reference to a movie could be to elaborate a point or as part of a film review. Whatever the case failing to emphasize the name of the movie can be confusing to the reader, who won't be able to distinguish between your text and the film's name.
Also, not following the right guidelines when formatting the name of a movie in an essay can cost you crucial points as you get assessed. Most importantly, some readers won't be able to understand the parts of your text where you are referring to a film unless the movie name is specially formatted. The point here is that some of your sentences may not make sense to readers without properly formatting the name of a movie in your writing.
In summary, different formatting styles have different rules for formatting the name of a movie in an essay. For example, the Modern Language Association (MLA), American Psychological Association (APA), ad Chicago styles emphasize the need for placing movie titles in italics. On the other hand, the associated press asks students to use quotation marks to demarcate movie title in paper. That said, you should always use the proper capitalization guidelines, regardless of the formatting approach preferred.
Basic Rules and Principles for Writing the Name of a Movie in an Essay
Writing the name of a movie in an essay is a matter of following the specific formatting style guidelines to distinguish the naming from the rest of the text. No hard rules exist in this regard. So, our advice is for college students to go through the instructions their professors provide in the assignment prompt before getting started on their assignments. Then, from those guidelines, they can determine the specific rules to follow as they format the title of a movie in an essay.
Whichever style is preferred for the name of a movie in an essay; however, the general requirement is to demarcate the name of movies in your essay using either italicization or quotation marks. The APA, Chicago, and MLA guides ask students to use italics when formatting movie names in their essays. On the other hand, movie names should be placed in quotation marks for those using the AP style. Doing so demarcates the names of movies from the rest of the text, preventing confusion and making the work easier for readers to understand.
The common rule is to choose one style for formatting the name of a movie in an essay and stick to it throughout your writing. Also, make sure that you have spelled the name of the film correctly, including the proper use of punctuation marks. In addition, all styles require the capitalization of movie titles in essays. Finally, make sure to confirm the approved citation style for the title of a movie in an essay by reaching out to your professor.
Write a Movie Title in the Title Case
Capital letters in the name of a movie in an essay serve as crucial signals for readers. They serve three crucial functions in essay writing. First, they let readers know where sentences start, especially when used at the start of new sentences. It is a stable rule in the written English language. Whenever a writer starts a new sentence, the first letter of the first word must be capitalized. This rule also applies to the capitalization of the first word of a direct quotation when it is a full sentence, even where it is used as part of another sentence.
Capitalization is also ideal for showing important words in a title. For example, students are asked to capitalize the first and last words in movie titles and any major words. Do not capitalize coordinating conjunctions. If you get stuck, consider getting help from a professional term paper service online.
Why Is Proper Formatting Important?
The proper formatting of academic documents is one of the most important elements in ensuring readability for end users. Experts indicate that failing to format essays accurately makes reading and absorbing the material frustrating and confusing. Remember, one of the main goals of academic writing is to communicate. Properly formatting the name of a movie in an essay enhances effective communication and prevents confusion.
The Bottom Line
Using the right format for the name of a movie in an essay also shows professionalism. Demonstrating to readers that you know how to communicate within the field. Citations, a crucial formatting component, allow readers to locate supporting sources easily. They can choose to explore the material further and use them to confirm whether your information is authentic. Most importantly, emphasizing your movie names using italics or quotation marks allows readers to focus on the quality of your content rather than sloppiness and inconsistencies.
How useful was this post?
Click on a star to rate it!
Average rating 5 / 5. Vote count: 1
No votes so far! Be the first to rate this post.
You may also like
Functional Mobile Testing vs Visual Mobile Testing:...
How do you Integrate SpecFlow or Cucumber with Other...
How do you Keep Up with the Latest Innovations in...
What Are the Seven Different Types of Academic Essay?
Marburg Virus is Coming. How Do You Handle Symptoms...
Andre A Hakkak Exploring Alternative Fixed Income...
About the author.

Jimmy Rustling
Born at an early age, Jimmy Rustling has found solace and comfort knowing that his humble actions have made this multiverse a better place for every man, woman and child ever known to exist. Dr. Jimmy Rustling has won many awards for excellence in writing including fourteen Peabody awards and a handful of Pulitzer Prizes. When Jimmies are not being Rustled the kind Dr. enjoys being an amazing husband to his beautiful, soulmate; Anastasia, a Russian mail order bride of almost 2 months. Dr. Rustling also spends 12-15 hours each day teaching their adopted 8-year-old Syrian refugee daughter how to read and write.
How to Write a Movie Review
Writing a Film Review
Movies have become a cultural mainstay of our society. Not only are they art and entertainment, but they have also become a way for people to bond and make connections. Finding someone who has a similar taste in movies can create new friendships and start interesting conversations. That's why understanding how to analyze a movie and write movie reviews is such a useful skill. 
Do you need to know how to write a movie review for college? Or how to write a movie critique? Or maybe just how to do a movie review? In this article, you will learn how to write a movie review step by step, as well as get an in-depth guide into each section of a movie review.
What is a Movie Review?
A film review essay is more than just a plot summary followed by a recommendation. A movie review analyzes different elements of a movie and mixes personal opinion with objective analysis. The goal of the movie review is to tell the reader about the details of a movie while giving them enough information to decide for themselves whether it's worth watching or not. Of course, a good movie review also has to be interesting and engaging! 
How to Write a Good Movie Review
More than most other pieces of writing, there are a lot of steps to take before actually getting into writing a movie review. But don't worry though, most of these steps are pretty fun and if you follow them, you will know how to review movies. 
Watch the film! 
It goes without saying that you need to watch a movie before you write a review for it, so, before you do anything else, watch the movie at least once. Don't worry about trying to pick up specific details on your first watch, just enjoy the movie and get a general impression of whether you liked it or not and what you liked or disliked. Ideally, you should watch the movie at least two times. On your second and third viewings, pay attention to movie review criteria like cinematography, acting, dialogue, character development, deeper meanings, etc. Read some film review examples to get a sense of the things they talk about.
Pause the movie on your second and third viewings and take notes on things that stand out to you. Don't be afraid to take as many notes as you want, after all these notes are just for you.  You might not use all the notes you have taken, but they will help you compose the main part of your body paragraphs.
Express your opinions
Once you have watched the movie a few times and taken notes, make a list of the strongest opinions you have about the movie. If you think that the quality of acting was one of the best parts of the movie, use your notes to come up with specific examples. You should have between 3 and 5 key opinions that you will elaborate on when writing a film review along with examples to back up your claims.
Think about your audience
The language you use is going to change based on who you are writing the movie review for. If it is an assignment for school or university, then you may have to use more technical language.  If you're writing an article for a website or personal blog, then think about who the audience is and use language appropriate for them. Keep in mind that your audience also depends on the genre of the movie you are critiquing. A movie review for a serious period drama will have a different audience than a buddy cop comedy and therefore different language. Look at a movie review sample from different genres to get an idea of the type of language to use. 
Research the actors
Having big movie stars associated with a film is often one of the main selling points of a movie.  If an actor is critically acclaimed, it's especially important to mention the awards they have won as this is often a sign of the overall quality of the movie. It's also possible that you didn't like the movie overall, but one of your favorite actors was in it so you enjoyed the movie and another fan might enjoy it too. 
Do background research
An easy way to make a movie review interesting is to search for interesting details about the making of the movie. It may be worth mentioning if it was shot in a particularly beautiful place or a unique location, or if the special effects were practical rather than CGI. Include interesting casting decisions or other actors that were considered for a particular role. Think about what information could be interesting to someone who might want to watch the movie and include those details. Go over some movie critique examples to get inspiration. 
Research the professionals
People can be fans not just of the actors, but of directors, writers, cinematographers, costume designers, and many other elements of filmmaking. Many directors are auteurs, which means they have a very particular visual style or storytelling method. How much time you spend on this section is dependent on your audience. If you're writing for social media or a blog for general people, then this might not be interesting to most. But if you're writing for film school or for a specific audience interested in filmmaking, then this section will need to be more elaborate. Look at a film review example written for different audiences to understand the differences. 
Draft an outline
Now that you've done all the required research, it's time to come up with a review outline. An outline is always useful when doing any piece of writing because it gives you a  chance to visualize the structure and plan how you want to incorporate information. This is the general film review format.
Introduction
Brief summary of the film
Discuss plot, tone, characters
Discuss creative and technical elements
Your opinions
Conclusion 
Come up with a catchy title.
Almost more than any other piece of writing, a movie review's title needs to be engaging. A title like "film review of (name of the movie) might be to the point, but isn't going to stand out. A good title should grab the reader's attention and make them want to read more. A few ways you can do this is by talking about a specific actor or director, or by using one of the main plot points of the movie. For example, "A Romantic Comedy for the Unromantic",  or "Chris Pratt Plays Against Type in the Best Possible Way". Look at the titles of some movie review examples for inspiration!
Write your review
It's finally time to get to the actual writing! The next part of this article talks in-depth about each section of a film review. 
People aren't going to take a review seriously if you have spelling mistakes or grammatical errors. If it's an assignment for school, then you're going to lose marks because of mistakes like that. Make sure you reread your paper a few times and check for typos and other silly mistakes.  Read the paper out loud once or twice to get an idea of if it has a good flow. Don't be afraid to move sections around if you think it helps you build a stronger case.
Struggling with the Film Review?
Get your assignments done by real pros. Save your precious time and boost your marks with ease.
How to Write a Film Review
Do you want a 'how to write a movie review' template? Let's go over the specific parts of a film review and what to include in each one.
Your first sentence needs to capture the reader's attention. You can do this by stating an interesting fact about the movie, starting off by expressing your opinion of whether it's good or bad, mentioning some of the important actors, comparing it to other movies in the genre or to real-world events, whatever it is, make sure it's catchy!
Next, give background information about the movie. This includes things like the title, release date, studio, important cast members, director, budget, etc. Make sure to highlight any achievements of the movie, for example, if it was nominated for any awards. The same goes for the director as well as important members of the cast. This shouldn't just be a dry stating of facts, rather this should be a collection of interesting information about the background of the movie. 
Finally, end your introduction paragraph with your thesis. In the case of a film review, your thesis is essentially what you thought about the film. Without giving away too much, express your overall impression of the movie noting particular things that you thought stood out or were weak.
Summary of the story
The trick to writing the summary of the story is giving readers an idea of what to expect without giving away any important plot points or spoilers. The goal of this section isn't to explain the plot of the movie, It's to make sure that people have a basic understanding of the story so that the rest of the review can make sense. Describe the setting of the movie, which includes the main locations and time period. Introduce the main characters (including the name of the actor in parentheses after the name of their character). And go over the general storyline. 
Plot elements
This is when you start explaining what you thought about the movie. Start with an analysis of the plot itself. Did it have a rising action that builds suspense? Was the climax a good payoff? What were your overall impressions of the movie? How did it make you feel? What do you think the purpose of the movie was and did the director succeed in their goal? 
This is also the section where you get to talk about the different characters in the movie. Why did you enjoy certain characters? Were some characters better developed than others? Could some characters have benefited from more development? Was the villain particularly interesting? 
Think about the overall mood of the movie, did it change over time? How did the tones and symbols of the movie emphasize elements of the plot? Remember that any point you make in this section has to be backed up by examples. So if you say that there are several plot holes that make the movie complicated to understand, mention the specific scenes.
Creative elements
There are a lot of technical and creative elements in a movie that can stand out even if the overall plot and story weren't the best. On the other hand, even a great story can be spoiled by bad dialogue or set design. These are some of the creative elements you should pay attention to especially when rewatching the movie and taking notes.
Dialogue : This can refer to the overall writing of the movie as well. If you can get your hands on a script then read it! When thinking about dialogue ask yourself, did the conversation between characters seem natural and flow easily? Or did it seem choppy and unnatural? 
Cinematography : Cinematography refers to the camera effects and the choices of how to film a certain scene. The lighting, the choice of camera angles, essentially the unique perspective of the story as told through the camera. 
Editing : Editing refers to the transition between different scenes as well as how well the movie flows together. This could include things like clever montages, longshots, different perspectives, etc.  
Costumes : Some movies, especially historical movies, fantasy films, and science fiction films, depend heavily on costume design. Costumes are an integral part of making a character stand out or making the world seem more real.
Set Design : Set design refers to the backgrounds of scenes. Some sets might be more elaborate whereas others can be minimalistic. Each choice has its pros and cons and effective set design creates proper ambiance, setting the tone and mood for a scene or the movie.
Music and Sound : Sometimes the movie has a great soundtrack or just incredible sound effects that help make it stand out.
Stunts : More important for action movies, but in general stunts and action sequences can be a major selling point for a film.
Special Effects : Most movies rely on some amount of special effects, and whether it be CGI, or practical, or a combination of the two, the quality is important.
Once you have analyzed multiple different elements of the story from its plot, characterization, and other technical and creative elements, you can state your opinions and provide evidence for them. Make sure you refer to specific scenes or specific situations when looking for substantiating evidence. Remember that the goal of a movie review is not to just state whether you liked or disliked a movie, it is to analyze it in an objective way, and give information so that somebody else can decide whether they want to watch the movie or not.
In the conclusion you express your main opinion of the movie along with the most important pieces of evidence. You can talk about the purpose of the movie and whether the director was successful in showing that purpose. End with a recommendation of whether the movie should be watched or not, along with suggestions of movies that are similar to it.
Did you like our Film Review Guide?
For more help, tap into our pool of professional writers and get expert essay editing services!
Mistakes to avoid
You now know how to write a review on a movie but let's take a look at some mistakes that you should be careful to avoid.
Not focusing on the film
It's easy to start writing about things like the historical events the movie you loved is based on or the importance of the Marvel Cinematic Universe overall rather than focus on the movie itself.  While those elements can be interesting to include as background information, the point of a film review is to go over a particular movie so that is what you should spend the most time on.
Not providing evidence 
A common mistake people make when they write movie reviews is to state their opinions without any objective analysis. An easy way to overcome this mistake is to make sure that you provide evidence for any claims that you make.
Spoilers are an easy way to make sure that people will be upset with your movie review. It is common to accidentally give away too much, especially when writing the plot summary. Find the line between giving enough information so that people understand the general story and revealing important plot twists and turning points. Read some sample movie reviews for examples of how to avoid spoilers.
Using personal pronouns
Statements like "I did not like the special effects" or "I did not like the pacing of the movie" are clearly expressions of opinion. It is better to make statements like "the special effects in certain action scenes were cartoonish and took away from the realism of the film". 
A movie review essay can be incredibly fun to write, especially if you have a strong opinion about the movie. But keep in mind that a movie review isn't just about your opinion, it has to include an objective analysis with claims backed up by evidence from specific scenes. It's difficult to have a movie review definition, but a great movie review is a blend between personal opinion and objective analysis. It informs the reader about the strengths and weaknesses of the movie while letting them make the decision whether they want to watch it or not. 
If you found your way to this article because you were looking for help on how to write a movie review for college, then you're in the perfect place. If you need any help, don't hesitate to reach out to the experts at Studyfy. At Studyfy, we offer a wide range of custom writing services, coursework writing services, and essay writer service . Our team of experienced writers is well-equipped to handle any writing task you may have, no matter the complexity or urgency. Just say, " write a paper for me ," and we will ensure that you receive a high-quality custom essay that meets all your requirements. Trust us to provide you with the best coursework writing services and custom essay writing that will help you achieve your academic goals.
Featured Posts
How‌ ‌to‌ ‌write‌ ‌an‌ ‌argumentative‌ ‌essay.
How to Write a Cause and Effect Essay
How to Write a Scholarship Essay
How to Write an Expository Essay
How to Write an Analytical Essay
How to Write a Reflective Essay
Tapping to Agree I hereby consent to the use of cookies, confirm that I have read Cookie Policy and allow this website to collect and process my personal data in a safe and secure way
Essay Writers for Hire
Pay For Essays
Plagiarism Free Essays
Business Essay Writing Service
Scholarship Essay Writing
Masters Essay Writing Service
Essay Editing
Personal Statement Writing Service
College Paper Writing
Coursework Writing
Dissertation Editing
Write My Dissertation
Essays for Sale
Buy Research Paper
Research Paper Help
Pay For Research Paper
Write My Research Paper
Research Paper Editing
Write My Philosophy Research Paper
Write My Assignment
Conclusion Generator
Paraphrasing Tool
Essay Maker
Testimonials
How It Works
A Film: Call Me By Your Name
Films stimulate our imaginations and provide us with thrills. As a result, every film that has been shown must be reviewed. Everyone has a different opinion about the movie they watch, and reviews will vary from poor to decent to fantastic. Since they concentrate on all of the concepts discussed in a film, professional critics often help us appreciate a film we haven't seen. This paper is a study of a new film titled Call Me by Your Name, which was published in 2017. Luca Guadagnino's latest film, Call Me by Your Name, is about first love. It is based on the novel written by Andre Aciman and a screenplay by James Ivory. The events of this film date back to early 1980s, in the north of Italy. A 17-year-old Italian boy, Elio used to spend time with his family members reading, playing music as well as flirting with Marzia who was his friend. The boy was very close to his father, Michael Stuhlbarg, who was an eminent professor that specialized in the Greco-Roman culture. His mother, Annella who was a translator, was also close to him and this enhanced the growth of fruits of high culture and overflows of natural delights in him. He, therefore, grew to be a fully-fledged adult though concerning the matters of the heart he stills remained unformed and innocent.
The characters of the film act their respective scenes pretty perfect. For instance, Elio portrays the awkwardness of a teenager as well as a corresponding sense of certainty. Michael Stuhlbarg plays well as the professor of archeology as well as portrays a most forward-focused parent in the history of movies and films. Hammer act as the most famous Winklevoss twin in the social media and is a terrific object of attraction that cannot be easily reached. For the case of Oliver, he tries his best, and his actions in every scene he acts are very close to perfection as well. According to Hannah, this is evident in the scene where he acts unable to break an egg during a breakfast meal.
The life-changing experience Elio encountered was the arrival of Oliver, an American Doctorate scholar, who together with him discovers the beauty of awakening a desire during one summer. This experience was an amazing one that proved to alter their lives forever. From the beginning, Elio sees Oliver be confident, though denigrates him as someone arrogant. He is thrilled by his knowledge and worldliness, but his sense of entitlement puts him off. Despite this, there is a strange magnetism that attracts Him to Oliver in a strange manner that the local girls have never. He is uncomfortable, and Oliver teases him as he approaches a physical relationship without haste. The reason for this is that Elio is still young and does not know exactly what he desires. Hannah in her review says that Elio is opposite to Oliver. He behaves like a boy who has fallen straight from a song written by The Cure (Hannah, 2017).
The producer of the film tells of how he developed the romance, which changes all the parties involved. He likens it with a feeling of getting drunk. The romance is a little dizzying but smooth and fills every scene of the film with life. Throughout the film, the trees are shown to be heavy laden with fruit, cricket is chirping, a constant soundtrack is heard, and people are always eating. The long summers are shown to move along smoothly full of activities like swimming, and cycling. Each day that ends with feelings of that are unvoiced, leads to regret and loss since there was no possibility of having the day back. All through, the theme of romance is portrayed. According to Bradshaw, two main characters, Elio and Oliver, have romantic relationships with the local Italian ladies and it is clear where the relationships are heading.
According to Bradshaw, Call Me by Your Name is an erotic film that climaxes in an amazing speech made by Elio's father. It is an excellent gesture of moral goodness, understanding, and wisdom (Peter, 2017). From my point of view, I believe this comment is true since all the scenes portray respect for the elders as well as the young ones taking heed of any advice given by them. An example is respect and obedience that Elio had for Oliver. According to Hannah, Gudagnino portrays the theme of moral goodness and wisdom through Oliver. For instance, Oliver can resume a conversation that was initially cut short, and this becomes a running gag throughout the film.
Guadagnino successfully generates beautiful and rich moments throughout the film that the viewer feels like conserving them forever. He can develop an incredible amount of lightheartedness that makes the film so unique and perfect among the other movies and films found in the modern cinema. Hannah supports this by saying that the film has some form of casual effortlessness that does not feel constricted at all. Also, the scenes seem to happen naturally rather than just being clear that they were orchestrated or staged. An example is portrayed by Elio and Oliver when they spend time at the pool and as they ride their bikes together.
The film was made successful by the fact that at some point in time, everything is happening and nothing seems to be happening at the same time. These moments that are well controlled, intensely weighted and realized act as a thriller throughout the film. Bradshaw, in his review of the film, says that the characters would catch the eyes of their colleagues in the hall downstairs and while in their adjoining bedrooms. Elio and Oliver, for instance, could notice each other when changing into their swimming costumes.
The film can make someone yearn for a love that hurts as much as it hurts Elio, It also teaches us that time, love and romance have a deep relationship that is worth understanding. The speech of Elio's father at the end of the film is overwhelming. He quotes that individuals rip so much through love faster than they can go bankrupt at the age of thirty is filled with tenderness.
Useful info: We provide MBA Essay help to applicants applying to top global business schools.
Hannah Bahl. http://berlinfilmjournal.com/2017/02/berlinale-2017-review-call-me-by-your-name-by-luca-guadagnino/ . Accessed 07/06/2017
Peter Bradshaw. https://www.theguardian.com/film/2017/oct/26/call-me-by-your-name-review-luca-guadagnino-armie-hammer . Accessed 06/07/2017
Criminal Justice
The Song of Roland
Interview with Mechanical Engineering
Arabian Nights
Jonathan Safran Foer: Satirical Techniques
Academic levels
Paper formats, urgency types, assignment types, prices that are easy on your wallet.
Our experts are ready to do an excellent job starting at $14.99 per page
We at GrabMyEssay.com
work according to the General Data Protection Regulation (GDPR), which means you have the control over your personal data. All payment transactions go through a secure online payment system, thus your Billing information is not stored, saved or available to the Company in any way. Additionally, we guarantee confidentiality and anonymity all throughout your cooperation with our Company.
Try our service with 15% Discount for your first order!   Try our service with 15% Discount for your first order!   Try our service with 15% Discount for your first order!