Call us : +88 (0) 1712969390, +44 (0) 7495942849, +44 (0) 7459725824
Sign in | Sign up

MSc Finance and Business Management
Sample personal statement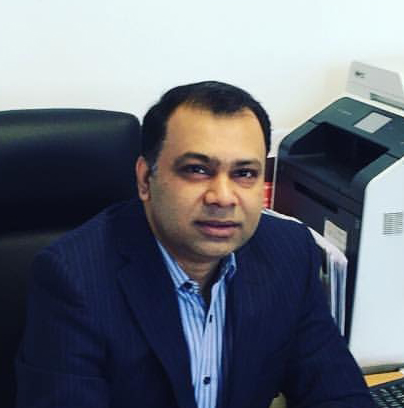 23 May, 2015
Msc finance and business management share.
My Enthusiasm knows no bound to apply for the MSc Finance and Business Management course at the University of Bedfordshire. While researching on my further study options in the UK, the course and its contents have caught my attention – the 3 in 1 combination of finance, business and management incorporated in one master degree is truly a perfect opportunity to specialise in 3 vital functional areas of business organisations.
The course has been designed with globally demanding concurrent subject areas to increase graduates employment opportunities and career development with success. Modules including Applied Management Project, Business Data Analysis, Corporate Finance, Digital Business Management, Financial Analysis, Intercultural Business Contexts, Issues in Financial Reporting, Managing People, Marketing, and The Personal Brand are selected wisely to synchronise modern business organisations and employers' needs. The dissertation area, Finance and Business Management provides further chance to reflect on the learning from above and consolidate knowledge and skills together for greater transformation of abilities and competences.
I find the syllabus of this MSc is carefully developed after consultation with concurrent employers to meet global business and management issues with strong emphasis on Finance and to provide competitive edge in the fiercely competitive career market. The learning contents of this MSc are true reflections of my academic vision and career ambition that I have developed to match the demands of the new corporate world. I am highly glad that I have made this choice.
A first class honours degree holder in accounting, I came to the UK in November 2013as a Tier 4 (General) Dependent Partner. I had been observing and following UK Universities and quality of higher education here since last 1 year. I became highly impressed and motivated with the prospects of UK Degrees and the opportunities after qualification. I have now firmly decided to drive my academic accomplishments forward with a master degree that could turn my life into brighter prospects. I do not simply want to waste my life and spend my time in the UK as a dependent for the rest of my visa till 26/09/2016 – I wish to switch to tier 4 student visa from my home country and come back in the UK to follow this MSc course that would make my life worthy and earn my entry ticket for top jobs in Bangladesh and elsewhere.
While my current bachelor degree in accounting will complement this MSc course hugely and make the study enjoyable due to the similarities and prior knowledge, the study will enhance my current level of knowledge and competences with advanced skills and acumen in business, management and finance. From the study, I aim to develop an in-depth understanding of finance and investment, capital market, Financial accounting and reporting with strategic management, leadership and development. The course will allow me to apply latest thinking on finance and management to the analysis of the key problems being experienced by the world's major businesses and to develop the research skills necessary to tackle financial and business management problems and issues. I will have the opportunity to gain strategic level competences in financial reporting, economics, financial Market, institutions and operations, financial regulation, quantitative methods, fund accounting, <span style="&quot;line-height:" 1.6em;"="">derivatives and alternative investments, fund Management etc. along with business administration and management. Additionally, the dissertation will allow me to research in the area and gain specialised knowledge and skills in depth.
On successful completion of this MSc, I intend pursue a career in accounting, banking, financial market, fund management, insurance and the stock market in my home country, Bangladesh that boast for one of the emerging economies in South Asia. In 2 to 5 years post-qualification, I see myself placed in one of the reputed companies looking after their finance department. This would give me exposure to the sector and at the same time I can translate my knowledge and skills to professional mastery. In 5 to 10 years, I aim to find my position as successful Finance Director in big branded company or finance organisation. I truly believe this MSc can equip me with the tools to achieve these targets.
I have chosen to study this programme at University of Bedfordshire (Beds) because this course at Beds focuses on practical teaching underpinned by relevant academic theory. The tuitions are provided by experienced practitioners, as well as guest speakers who share the latest management insights and development in financial sectors.
The delivery of teaching is designed for effective learning – a balanced split of lectures and small group sessions which provide ample opportunity to discuss lectures in more detail are outstanding. Here, in this University, I will also get the opportunity to take part in a simulating business exercise which allows attaining significant practical skills that is encountered in real situation. In this, I will be able evaluate myself reflecting on my learning from theories and adjust my ability to the level required. The feedback from tutors throughout the programme and help from them for further improvements would truly allow me to realise my full potential at this university.
The University maintains close relationship with contemporary employers and global companies – the University know what they are looking for and thus integrate those skills and area of knowledge in the syllabus of MSc. The tuition is provided by professionals to transform learners' capabilities as professionals once qualified with Beds Degree. In fact, the University is employment and business focused – 92% of this university's graduates are in employment with 6 months of qualification. This has motivated me a lot in selecting the university.
The tuition fees after scholarship is as low as GBP 7000, it is amazing value for so good a degree from UK University. The multicultural campus set up in the City of Luton with an international buzzing community of business and locals is truly a place where I will reap up the benefits that would be highly rewarding in my life pursuits.
Find more resources
Statement of Purpose - MSc International Business
Association of Chartered Certified Accountants (ACCA) programme
Statement of Purpose MSc Clinical Dermatology course
Student Loan Letter
Read similar resources
BA (Hons) Business Management (Final Year)
Business success requires a breadth of knowledge and abilities of efficient management to survive in fierce global co...
BA (Hons) Business and Marketing
Modern business is a dynamic environment in which customer wants and needs constantly change at an ever-faster pace. ...
Association of Chartered Certified Accountants
Following my MSc in Financial Management qualification in 2012, I have been in constant search for a real career for ...
Are you looking to study abroad?
Touch your dream with University Admission Expert
Offering 15,000+ courses at 100+ study locations
Maintaining 99% visa success rate
Serving with 14+ years accumulative admission experience
Providing end-to-end services, almost 24/7
Newsletter Subscription
Keep up to date with the latest news on UK student visa, courses, universities, scholarships, start dates, study guides etc.
Post Comment
Financial Management Personal Statement Examples
1 Personal Statement Example Links
2 Career Opportunities
3 UK Admission Requirements
4 UK Earnings Potential For Financial Managers
5 Similar Courses in UK
6 UK Curriculum
7 Alumni Network
Personal Statement Example Links
Personal Statement Example 1
Personal Statement Example 2
Personal Statement Example 3
Personal Statement Example 4
Personal Statement Example 5
Personal Statement Example 6
Ever been captivated by the idea of managing funds, optimising investments, and maximising financial growth? Intrigued by the prospect of shaping financial strategies and decision-making processes for businesses?
If so, a degree in Financial Management could be your ideal journey. This dynamic field equips you with the knowledge and skills to navigate the complexities of financial markets, ensuring the financial health and sustainability of an organisation.
Financial Management is a field of study that focuses on the management of money and other financial resources. It is a broad field that encompasses a variety of topics, including investments, banking, insurance, taxation, and more. Financial management is a critical component of any business, and those who pursue a degree in this field will be prepared to take on a variety of roles in the financial industry.
When writing a personal statement for a Financial Management degree, it is important to emphasize your interest in the field and your aptitude for the subject. You should also highlight your relevant skills and experiences, such as any internships or volunteer work in the financial sector. Additionally, you should explain why you are passionate about the field and why you think you would make a great addition to the program.
Career Opportunities
A degree in Financial Management can open up a wide range of career opportunities. Graduates can pursue a variety of roles in the finance industry, such as financial analyst, financial planner, investment banker, and portfolio manager. Other roles in the finance industry include risk management, compliance, and auditing.
Graduates can also pursue a career in banking, such as a loan officer, credit analyst, or bank manager. They may also pursue a career in insurance, such as an insurance underwriter, claims adjuster, or risk analyst.
Those with a degree in Financial Management can also pursue a career in accounting, such as a certified public accountant (CPA), tax accountant, or financial controller.
Graduates can also pursue a career in the public sector, such as a budget analyst, financial analyst, or financial manager. They may also pursue a career in government, such as a financial regulator or financial policy analyst.
Graduates can also pursue a career in the corporate sector, such as a corporate finance manager, financial analyst, or financial controller. They may also pursue a career in the nonprofit sector, such as a financial analyst or grant writer.
Finally, graduates can pursue a career in the financial services sector, such as a financial advisor or investment banker. They may also pursue a career in venture capital, private equity, or hedge funds.
UK Admission Requirements
In order to be accepted into the University Course Financial Management, applicants must have achieved a minimum of a 2:1 (or equivalent) in a relevant degree such as finance, accounting, economics, mathematics, or business.
Applicants must also have achieved a minimum of a grade C in GCSE English and Maths.
In addition, applicants must have achieved a minimum of a grade B in A Level Maths or equivalent.
These entry criteria are similar to those of other courses in the field of finance, accounting, and economics. However, the University Course Financial Management requires a higher level of achievement in A Level Maths than many other courses. This is to ensure that applicants have the necessary skills and knowledge to succeed in the course.
UK Earnings Potential For Financial Managers
The average earnings for someone with a degree in financial management vary depending on the type of job they pursue. Generally, graduates with a degree in financial management can expect to make an average salary of £36,000 to £45,000 per year. However, this can vary significantly depending on the sector and the level of experience.
Recent trends in the job market for financial management graduates show that there is an increasing demand for skilled professionals in the field. This is due to the growing complexity of financial markets and the need for professionals who are able to navigate these markets and provide sound financial advice.
As a result, salaries for financial management professionals have been steadily increasing over the past few years. Additionally, there is an increasing demand for financial management professionals in the banking and investment sectors, which can lead to higher salaries for those with the right skills and experience.
Similar Courses in UK
Other related university courses in the UK include Accounting and Finance, Economics, Business Management, and Business Administration.
The key differences between Financial Management and these other courses are that Financial Management is more focused on the management of money and financial resources, while Accounting and Finance is more focused on the recording and reporting of financial transactions.
Economics focuses on the study of economic systems and the factors that influence them. Business Management is focused on the management of people and organizations, while Business Administration is more focused on the management of processes and operations.
UK Curriculum
The key topics and modules covered in a university course on Financial Management typically include:
Introduction to Financial Management: This module provides an overview of the fundamentals of financial management and introduces students to the main concepts and tools used in financial decision-making. Topics may include financial statement analysis, budgeting, capital budgeting, working capital management, and risk management.
Financial Markets and Institutions: This module explores the workings of financial markets and institutions, including the stock market, bond market, and banking system. It also covers topics such as the role of financial intermediaries, the regulation of financial markets, and the role of central banks.
Investment Management: This module examines the principles of investment management, including portfolio theory, asset pricing, and the evaluation of investment opportunities. It also covers topics such as portfolio diversification, asset allocation, and portfolio construction.
Corporate Finance: This module examines the principles of corporate finance, including capital structure, dividend policy, and mergers and acquisitions. It also covers topics such as capital budgeting, project financing, and working capital management.
International Finance: This module explores the principles of international finance, including exchange rate determination, international capital flows, and the management of international financial risks. It also covers topics such as the international monetary system, foreign exchange markets, and international capital budgeting.
Hands-on experience or practical work may involve case studies, simulations, internships with partnering financial institutions, and team projects that mirror real-world financial scenarios. This approach allows students to apply theoretical knowledge to practical situations, enhancing their problem-solving skills and preparing them for a career in financial management.
Alumni Network
Notable alumni from the Financial Management course include Warren Buffett , the CEO and Chairman of Berkshire Hathaway, and Jamie Dimon, the CEO and Chairman of JPMorgan Chase.
Warren Buffett is widely regarded as one of the most successful investors in the world, having grown his company's value from $19 billion to over $600 billion. He is a philanthropist, donating billions of dollars to charitable causes, and has been a vocal advocate for responsible investing.
Jamie Dimon has been at the helm of JPMorgan Chase since 2004, and during his tenure, the company has grown to become the largest bank in the United States. He is a leader in the financial industry and has been a vocal advocate for responsible banking practices.
Alumni events and networking opportunities are available through the Financial Management course's alumni network. The network hosts events such as alumni panels, networking sessions, and career fairs for alumni to connect and share their experiences. Additionally, the network offers resources such as job postings and career advice for alumni looking to further their careers in the financial industry.
Reach out to us for career and sponsorship opportunities
© 2023 Acrosophy Excellence in Application
A Medical MBA Company The Medical MBA Ltd Company number: 13561401 86-90 Paul Street, London, England, United Kingdom, EC2A 4NE

Personal Statement for a Master of Finance
Struggling with writing an engaging personal statement for a master of finance? Are you not satisfied with the personal statement format for a master of finance? Want the best format for your personal statement for a master of finance? Not sure if the current personal statement for a master of finance is sufficient to win the admission?
Stop worrying, and look at the bigger picture. We have a team of experienced writers that regularly writes personal statements for master of finance and other postgraduate courses. This team will work closely with you and meet all your requirements.
No matter where you want to study the master of finance, we can help you. We have worked with students looking to secure admission from world-renowned universities in such countries as the US, the UK, Australia, Canada, Ireland, and New Zealand along with others. This has helped us create the image that we have now.
Not including admission offer
If you want to obtain a Canadian study permit, you must get an admission offer from a college or university in Canada first.
Finance Personal Statement Examples
Money is incredibly important in the world we live in. How can every company exist profitably? The results won't take long to manifest if they have access to sufficient resources and funds. But one of the trickiest jobs in the company is handling the funds. It's because how well the business functions immediately affects how we handle our finances. My ability to understand the world of finance was aided by having parents who are accountants. My exposure to the terms "finances" and "accountant" began at a young age. I wanted to learn what they did and what it meant, and my father in particular was interested in teaching me. He always taught  me properly. So, after hearing from him, I became curious about the subject. I believed that if I pursued that field of study, I could strengthen my professional relationship with my parents. Making decisions about what to pursue and my career was simple for me. My parents' viewpoints and curiosities encouraged me to pursue a bachelor's degree in accounting and finance. But I believed I should pursue a master's in Finance from XYZ University in ABC in order to broaden my horizons and gain an international perspective on the topic.
I had many opportunities to get a taste of the real working world while earning my college degree. Being an intern at ABC Company was one such chance. It introduced me to the financial sector and assisted me in identifying a key aspect of my professional goals by making me more mindful of my desire to take part more actively in strategic decision-making. My capacity to operate under pressure, to handle strict deadlines, and to perform within resource limitations has improved due to my work at ABC Company. I have the flexibility to swiftly adjust to a demanding, fast-paced atmosphere where technologies, policies, and techniques are subject to sudden change.
By reading numerous financial journals and websites, I stay up-to-date on changes and trends in the financial sector. It keeps my knowledge current and relevant in today's society. The project I have done in my undergraduate degree has helped me learn more about financial markets and how businesses handle them. It helped me explore more areas of finances, especially the decision-making process in finance. I was amazed by the influence of finance on making decisions. Effective decisions help to get a more productive outcome for the company. As I explored the project, my curiosity increased and it turned into a passion. Hence, to advance my finance studies, I decided to pursue a master's in Finance. 
My long-term goals are to establish a recognised financial consulting company in my home country that provides a range of banking and financial services to both private companies and government organisations. Years of expertise, establishing the appropriate contacts, and individual willpower, in my opinion, can help achieve this. I believe that having a master's degree from XYZ University would make me more prepared to handle business, tactical, and financial prospects.
How to Write a Personal Statement for a Master of Finance?
If you are a student looking to get admission for a master of finance from a university, one of the first admission criteria is a personal statement. And the first question that pops in the student's heads is how to write a master of finance personal statement?Well, writing a personal statement for a master of finance is a tough job. Let us tell you that in advance. As the statement is important for admissions, it has to be.However, it is not impossible like many in the industry make it to be. If a person is willing to work hard and put in the right efforts in a focused way, he/she can come up with an impressive, winning personal statement.
If you are going to do that, here are a few tips that you can use:
Thoroughly learn about the university personal statement guidelines
Conduct adequate research to learn about the university and the course
Develop a strategy that you can rely on to make the statement better
Have a list of things you wish to include and not in the statement with you
Find a format that adheres to the university guidelines perfectly well
Ensure that you revise and edit the statement as many times as possible
If you work hard and adhere to these tips, you are sure to come up with an impressive personal statement for a master of finance. We are confident that it will be much better even than the sample personal statements for master of finance that you have.
What Makes Us the Best to Write Personal Statements for Masters of Finance?
We know that every student wants to submit an awesome personal statement with their admission. Whether it is for master of finance or any other course, the statement has to be perfect to help them improve their chances of admission. And this is where we can help you with creating an impeccable statement.
Although there are many service providers in the field, what makes us different from the rest is our dedication to our students' success. We want all our students to get admission for their preferred courses, and we are committed to that cause.
Apart from this, we also heavily lean onto our service qualities that we have gained over the years. These qualities are as given below: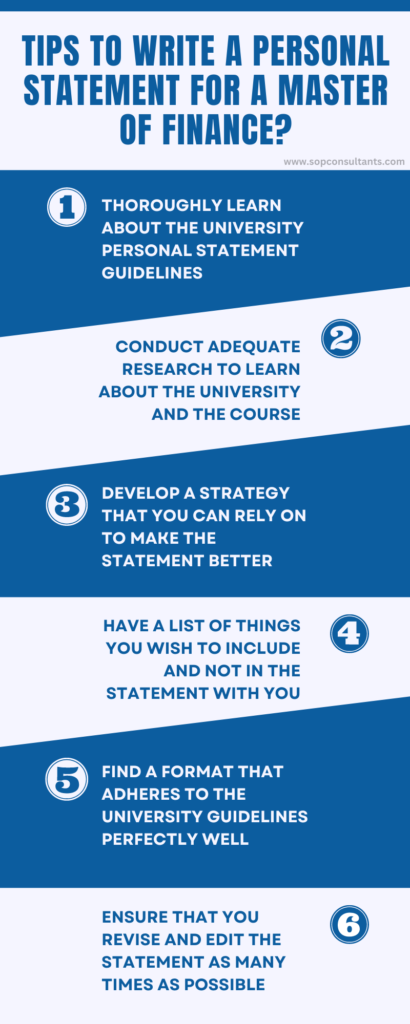 Domain Experience
The experience that we have in the field of writing personal statements for the masters of finance makes us a singular voice in the industry. The experience has helped us learn the challenges and opportunities in the field for the student. When we work on a project, we leverage these insights to delight our customers at all times.
Professional Team
We know that only a great team can deliver the best services to the clients no matter what they want. Hence, we have developed a strong team that consists of writers, editors, and customer care. We know that each of these teams has to work well and with each other to deliver the best experience for our clients.
World-Class Quality
We always are particular about the quality of the personal statements that we write. No matter where the student is going to study, the personal statement for master of finance that we write is always the best. We have a range of quality assurance systems in place to ensure that. This is why we are the most preferred in the field.
Affordable Service
Pursuing a higher education course in a foreign university is an expensive business. However, writing a personal statement for a master of finance to get admission to a course is economical with our team. Despite the quality, our services are highly affordable and economical to everyone who looks to study abroad.
Timely Deliverance
No matter how stringent and challenging your requirements are, we will deliver the statement on time. We have a unique personal statement writing process with us that helps us complete the project in time. This enables our clients to have plenty of time to review the statement before they submit it.
Customer Support
In our constant endeavors to create the most comprehensive customer experience, we have a customer support team with us. The team can be contacted at any time by our clients and they will help you with all your concerns. This helps us ensure that the clients get impeccable user-experience as well as top personal statements.
As you can see, each of these service traits plays greatly into each project that we undertake. This helps us meet each of the requirements of the clients perfectly well. And that's why we are considered one of the best in the field.
We Also offer Personal Statement For
Master of Education
Master of Psychology
Business School
Master of Public Health(MPH)
Master's in Public Administration
Universities
Oxford University
University Postgraduate
Civil Engineering
Imperial College
King's College London
Harvard University
College Admission
Graduate School
Residency Personal Statement
Internal Medicine Residency
Family Medicine
Anesthesiology
Emergency Medicine
Nurse Practitioner
Nursing School
Mental Health/Psychiatric Nursing
Psychiatry Residency
Pediatrics Residency
Paramedical Science
Physiotherapy
PhD in Computer Science
PhD in Biological Sciences
PhD in Clinical Psychology
GI or Gastroenterology
Cardiology Fellowship
Nephrology Fellowship
NSF GRFP Fellowship
Oncology Fellowship
Fellowship in Critical Care
Fellowship in Radiology
Hematology Fellowship
Fulbright Fellowship
Criminology
NYU Law School
Georgetown Law School
Harvard Law School
Columbia Law School
LLM Law School
Hire Our Personal Statement Writing Help for Master of Finance
If you are particular about getting admission for master of finance from a reputed university in the world, it is highly important that you write an engaging statement. The statement must convey the reasons that make you an ideal candidate in the most convincing of ways. And with our industry experience and insights, we can help you.
We have helped numerous students get admission to world-famous universities for master of finance and other courses.
You are sure to get an excellent personal statement that is:
All you need to do is to provide us with your requirements and the questionnaire that we have filled. We will work on the answers you provide us with to create a compelling story that will surely impress the admission committee. The personal statement for the master of finance will surely bolster your chances of admission.
Being the most reliable name in the field, we will also deliver the personal statement for master of finance in PDF and Doc formats, as well.
Get all the details you need about our services here. Contact us, here.
What is a personal statement for a Master of Finance program?
A personal statement is a written document that outlines your background, aspirations, and reasons for pursuing a Master of Finance degree. It provides insights into your suitability for the program and how it aligns with your career goals.
How important is the personal statement in my application?
The personal statement is a crucial component of your application. It allows you to showcase your motivations, experiences, and unique qualities that set you apart from other candidates.
What should I include in my Master of Finance personal statement?
Your personal statement should cover your academic and professional background, career objectives, your interest in the field of finance, and why you're interested in the specific Master of Finance program.
Can I use the same personal statement for multiple universities?
While you can use a base personal statement, it's recommended to tailor it for each university. Mention specific resources, faculty members, and aspects of the program that attract you.
How can I make my personal statement stand out?
Use concrete examples and anecdotes to showcase your skills, achievements, and experiences. Explain how your background aligns with the demands of a Master of Finance program.
How do I show my enthusiasm for the Master of Finance program?
Express your excitement by detailing specific aspects of the program that resonate with you, such as courses, faculty expertise, or research opportunities.
Can I get professional help for crafting my personal statement?
Seeking guidance is acceptable, but ensure that your personal statement remains true to your voice and experiences. Authenticity is key.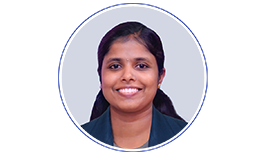 Vasuki Ram, senior writer and the founder of SOP Consultants is a B-tech Graduate who used to work in an MNC. Starting from 2013, she along with her team has assisted more than 10,000 students. Shift in her career was drastic. Read full story here.
Chandigarh Patiala Amritsar
Jammu & Kashmir
SOP for MBA
SOP for Law Internship
SOP for Tourism
SOP for Social Work
SOP for Graduate School
SOP for Phd
SOP for Engineering
SOP for Scholarship
SOP for Computer Science

+91 9946991401
Terms and Conditions
Privacy Policy
Refund Policy
© Copyright 2023 SOP Consultants | Designed by NS
Financial Management Personal Statement
Sample Financial Management Personal Statement
I have an eager interest in the world of commerce and finance and have long intended to pursue a career in business. I believe that careful and bold planning is the key to success in the trading world, and this is why I am very keen to follow an advanced course in business management. At present it is marketing that most interests me, and my long-term plan is to open my own advertising agency as a first step towards a successful and fulfilling business career. I have a strong sense of the role of marketing in enhancing organisational performance, and also of the importance of analysis, planning and control in the marketing process. I am interested in the question of developing positioning strategies, working out the marketing mix for a product or service, and assessing the financial implications and risk of any particular approach. This has been an interest with me for many years, but I am well aware that there is far more to management than this. Indeed it is the versatility of the business world, its range of concerns and its diversity of possible specialisms, that makes it so attractive and interesting. A successful career in this field is an exciting and rewarding prospect.
In an advanced course I would hope to learn about such areas as financial resource management, the ways to analyse and interpret data, and how to construct financial statements and accounting information. I am keen to study the techniques for measuring risk, and the processes of decision-making. There is also the important question of managing human resources in a business, understanding human behaviour, and seeing how management performance can be enhanced or developed through intelligent attitudes to one's workforce. This becomes increasingly interesting (and challenging) in the international context – understanding how attitudes change in different cultures – both in one's workforce and among one's customers – and learning how to respect them and work with them. The increasingly globalised marketplace is likely to make this aspect an essential concern for all businesses.
I have some experience of the commercial world through work placements. I worked for RBS as a business plan adviser, and as a translator. These experiences gave me some idea of how big corporations work, and also showed me that my real talent lies in constructing business plans. I have devised a number of such plans, two of which have been put into practice very successfully. Strategies need to be devised so that one can envisage the next ten steps one's enterprise will make, and this sort of control is surely the real secret of success.
Outside my business interests I have a number of other pursuits. I enjoy wrestling, and have achieved considerable success in public competitions in the sport. I have been a trainer for a junior wrestling team, which was very informative about the methods needed in dealing with children and working with groups. I have raised money for a hospice in Canterbury by selling goods and taking part in runs.
I keep myself well informed about business matters, following stories in the media. It is clear to me that one of the best ways to learn is to study the practice and achievements of others, and see them as a model. I have several languages, my native Kazakh, and also excellent Russian and English, an asset which is likely to be very valuable in my planned career.
My academic record is good, and evidence that I will make a success of an advanced course. I am hard-working and reliable, and I have much initiative, and a great deal of determination. Indeed, if I decide to do something, I focus on the task with single minded concentration, and can very rarely be deflected from my goal before it is achieved. Novelty always excites and interests me, and I respond energetically and positively to most new ideas. I hope you will consider my application.
We hope this sample Financial Management personal statement has proved useful for the writing of your own.
Personal Statement
The Application Process
UCAS Criteria
Choosing a Degree
Why is a Good Personal Statement Important?
Your Personal Statement
Example Personal Statements
Personal Statement Help
Personal Statement Format
Points to Remember
The UK Tuition Fees System
Student Loans
Student Finance
Full Subjects List
Disabled UCAS Applicants
A-Level Results Day
A Guide to Results Day
Clearing & A Level Results Day
A Guide to Clearing
Visas to study in the UK
Missed the January UCAS deadline?
No University Offers…What Next?
Interview Skills
PGCE Interviews
Applying to Oxbridge
Before you go to University
University Checklist
Studying Abroad
Applying to University Overseas
Apply to study Internationally
Preparing for Studying Abroad
Benefits of Studying Abroad
Taking a Gap Year
Should You Take A Gap Year?
Study Independently
Choosing Accommodation
ADVERTISEMENTS
Applying to Uni
Apprenticeships
Health & Relationships
Money & Finance
Personal Statements
Postgraduate
U.S Universities
University Interviews
Vocational Qualifications
Accommodation
​​​​​​​Budgeting, Money & Finance
​​​​​​​Health & Relationships
​​​​​​​Jobs & Careers
​​​​​​​Socialising
Studying Abroad
​​​​​​​Studying & Revision
​​​​​​​Technology
​​​​​​​University & College Admissions
Guide to GCSE Results Day
Finding a job after school or college
Retaking GCSEs
In this section
Choosing GCSE Subjects
Post-GCSE Options
GCSE Work Experience
GCSE Revision Tips
Why take an Apprenticeship?
Applying for an Apprenticeship
Apprenticeships Interviews
Apprenticeship Wage
Engineering Apprenticeships
What is an Apprenticeship?
Choosing an Apprenticeship
Real Life Apprentices
Degree Apprenticeships
Higher Apprenticeships
A Level Results Day 2023
AS Levels 2023
Clearing Guide 2023
Applying to University
SQA Results Day Guide 2023
BTEC Results Day Guide
Vocational Qualifications Guide
Sixth Form or College
International Baccalaureate
Post 18 options
Finding a Job
Should I take a Gap Year?
Travel Planning
Volunteering
Gap Year Guide
Gap Year Blogs
Applying to Oxbridge
Applying to US Universities
Choosing a Degree
Choosing a University or College
Personal Statement Editing and Review Service
Guide to Freshers' Week
Student Guides
Student Cooking
Student Blogs
Top Rated Personal Statements
Personal Statements By Subject
Writing Your Personal Statement
Postgraduate Personal Statements
International Student Personal Statements
Gap Year Personal Statements
Personal Statement Length Checker
Personal Statements By University
Personal Statement Changes 2024
Personal Statement Template
Job Interviews
Types of Postgraduate Course
Writing a Postgraduate Personal Statement
Postgraduate Funding
Postgraduate Study
Internships
Choosing A College
Ivy League Universities
Common App Essay Examples
Universal College Application Guide
How To Write A College Admissions Essay
College Rankings
Admissions Tests
Fees & Funding
Scholarships
Budgeting For College
Online Degree
Platinum Express Editing and Review Service
Gold Editing and Review Service
Silver Express Editing and Review Service
UCAS Personal Statement Editing and Review Service
Oxbridge Personal Statement Editing and Review Service
Postgraduate Personal Statement Editing and Review Service
You are here
Mature Student Personal Statements
Personal Statement Editing Service
Personal Statement Writing Guide
Submit Your Personal Statement
Personal Statement Questions 2024
Business Management and Finance Personal Statement Example
Ever since the first implementation of money it has evolved to one of the main forces that abet our society in making progress in this highly commercialized age. As a result a whole new type of relationship between people has emerged, defined shortly nowadays as business and finance. The complexity and diversity of these disciplines have always fascinated me and instigated my critical thinking. Hence my immense willingness to pursue a degree in this field of study.
My persistence and diligence at school, coupled with the supportive attitude of my teachers have led me to brilliance in all of my school studies, maintaining an excellent overall grade throughout the years. Additionally, during my education in the English Language Medium School I managed to achieve proficiency in the English language certified by my excellent performance at the CAE and TOEFL tests. Moreover, my passion for mathematics encouraged by my parents from early childhood has developed my critical thinking faculties and analytical knacks. What is more, I have been ranked in the top 5 in several mathematical competitions. After assessing my qualities my teachers have chosen me to represent my class at the Student Council. Furthermore, I am an active member of the local Interact Club in which we organize various charity events and exhibitions.
As a part of my additional studies, last year I took up a course in rhetorics, which proved to be an exceptionally valuable experience. Through the debates we carried out, I improved my abilities to express my ideas clearly and concisely and learnt to think "out of the box". In my view, these are the vital skills without which no manager could achieve success in the constantly evolving world of business.
To gain a further insight of the world of finance and business, I've worked for 3 months in an accountancy company as a public relations assistant. Thus, I had the opportunity to grasp the feeling of working in a dynamic and competitive environment. Being perpetually pressured by deadlines helped me realize the actual value of concepts such as responsibility, time management and self-discipline. Additionally, I've been chosen to take part in several conferences and workshops connected to projects under the Leonardo da Vinci Programme, which I believe is a consequence of the flexibility, open-mindedness, and desire to learn that I've proven. There I met experts from a broad range of business related areas and managed to uncover the unique essence of their jobs.
Once I turned 18 I was finally able to realize my long lasting passion - trade at the FOREX market and put to a test my quick wits and decision making at the stock exchange. I had been preparing for that moment for quite a long time by taking an avid interest in financial news, reading specialized literature and researching thoroughly the trends and specifics of the market. Eventually, this established to be an invaluable experience and further fueled my desire to study relevant subjects at a university level.
As a summer job for the last two years I have been an Entertainer at hotels in a nearby resort. What I like about this job is that I can fully express my joyful nature and spread it among the guests. Since we had to prepare lots of dance, comedy and guest-orientated shows I have highly improved my ability to work as a part of a team and have had the chance to put to action my acting skills.
All the versatile hobbies and sports I've been involved in such as web designs, Photoshop graphics, karate, swimming and football have boosted my endurance, developed my mentality and made me more passionate about everything I do.
In the light of all this, I am positive with my decision to continue my education in business and finance related disciplines in which I will be able to fully expand my enthusiasm and potential for learning.
Profile info
This personal statement was written by Mitev for application in 2009.
Mitev's Comments
So far I have offers from: Manchester - International Business, Finance and Economics Aston University - International Business and Economics University of Essex - Financial Management
Still waiting for the offers from: University of Exeter - Economics and Finance University of Southampton - Economics and Management Sciences
I'll be happy to receive some feedback. Feel free to comment, criticize etc. :)
This personal statement is unrated
Related Personal Statements
Can you please send me email.
Mon, 14/11/2011 - 15:34
can you please send me email address, i need to know a few things. Thank You
Add new comment
Clearing Universities & Courses
Clearing advice.
Recommended Clearing Universities
Popular Course Categories
Course search & discover.
Start the search for your uni. Filter from hundreds of universities based on your preferences.
Search by Type
Search by region.
Recommended Universities
University of Sunderland
North East England · 92% Recommended
Heriot-Watt University
Scotland · 100% Recommended
The University of Law
London (Greater) · 93% Recommended
Search Open Days
What's new at Uni Compare
Request Info From Uni's
Get the help you need direct from the university. Ask about accommodation, your course and university societies.
Bulk Order Prospectuses
Bulk order prospectus from universities and have them delivered to your door for free.
Ranking Categories
Regional rankings.
More Rankings
Top 100 Universities
Taken from 65,000+ data points from students attending university to help future generations
About our Rankings
Discover university rankings devised from data collected from current students.
Guide Categories
Advice categories, recommended articles, popular statement examples, statement advice.
What to include in a Personal Statement
Personal Statement Tips
Personal statement example business management with accounting and finance personal statement.
Submitted by Alize
Business Management with Accounting and Finance Personal Statement
Mathematics has sparked my curiosity from an early age. Over the years I have developed a passion for and noticed the importance of Financial Services in the modern world of commerce; thus fueling my keen desire to expand my knowledge of Mathematics by studying a Finance course at a higher education level. Currently, I am on the verge of completing the International Baccalaureate Diploma at Warwick Academy. The three Higher Level courses I currently study are: English Literature, Film Studies and Information Technology in a Global Society. English Literature helps to challenge and develop my critical thinking skills, Film Studies has the ability to enhance my already existing creative talents, and Information Technology in a Global Society increases my awareness of the relationship between humans and technology. The three Standard Level courses I study are: Spanish, Environmental Systems and Society and Mathematics. Learning Spanish will heighten my desires to travel the world, Environmental Systems and Society develops my ecological understanding of our planet, and Mathematics will help to focus my mathematics related passion and aspirations. By studying this wide variety of courses, I presuppose that I will develop into an overall well-rounded student. Additionally, throughout my entire secondary school career, I have taken additional external Mathematics classes with the Centre for Talent Youth Program to broaden my mathematical knowledge.
Leadership skills are very crucial skills to acquire in the business world. This academic year I have had the opportunity to display my leadership skills by taking on the role of President of the Warwick Academy Student Council. Personally, I feel as if nothing is more satisfying than giving back to the school community. I have also demonstrated my leadership skills through being Vice-Captain for my school sport house. These leadership opportunities have overall helped to improve my organization, communication and flexibility. Furthermore, within school, I have earned achievements such as Academic Honors, Effort Award, and the Improvement Award. Externally, I have received the Duke of Edinburgh Bronze & Silver Awards, the ABRSM Music Theory Awards Grades 1-5 and the 2014 Over 16 Sports Day Champion Girl Award.
Both inside and outside of school I participate in a wide variety of extra-curricular activities. In school, I have been an active member of nearly every sporting team offered. The sports I mainly focus on are Basketball, Volleyball and Softball; nevertheless I have still represented Warwick Academy on the Track and Field, Cross Country, Football, Badminton and Swimming teams. Not only are sports good for the body, but also for the mind. Moreover, I have also been a member of three musical bands within my school. Over the past seven years I have mastered the complex Clarinet and I have also played the piano and various percussion instruments. Music is a way for me to express the feelings that my words are unable to describe.
The extracurricular activity that I am most passionate about is fashion modeling. I have participated in numerous fashion shows and photo shoots around Bermuda and represented many local and international designers, retailers and stylists, and it has been a lifelong dream of mine to model abroad. Modeling encourages me to be confident and comfortable in my own body. Partaking in these numerous extracurricular activities has taught me time management skills, dedication and commitment, and the ability to work with others. I know that these characteristics are of high importance in financial careers, where you must meet deadlines and work cooperatively.
Moving to England to further my studies is a large step, however my infinite level of enthusiasm, determination, motivation, passion, and skills suggest that I am prepared to take on this next chapter of my life. I eagerly look forward to beginning my higher education level degree in Finance .
Recommended Statements
Submitted by anonymous
Business and Management Personal Statement
I am applying to study a
Business and Management (Marketing) Personal Statement
Living in London, which is ranked as the number one city for bus...
International Business Personal Statement
Interaction with business professionals has led me...
Business Management Personal Statement
There are many events in a person's life, but only a few of them are important and define a new start in t...
Want to ask a university about your personal statement?
Get your questions answered now by sending them an enquiry
undergraduate Universities
Undergraduate uni's.
Uni of Sunderland
196 courses
Heriot-Watt Uni
226 courses
Uni of Chester
350 courses
Uni of Brighton
272 courses
Leeds Arts University
Uni of Hertfordshire
416 courses
Uni of Bedfordshire
380 courses
Goldsmiths, UOL
270 courses
Uni of Suffolk
110 courses
Middlesex Uni
358 courses
Uni of Roehampton
144 courses
519 courses
Uni of Westminster
330 courses
Ravensbourne
Uni of Hull
Uni of Leicester
271 courses
Uni of Bradford
200 courses
Uni of Portsmouth
361 courses
Uni of Kent
471 courses
Northeastern Uni
Bath Spa Uni
299 courses
Uni of Surrey
438 courses
Edinburgh Napier
188 courses
Queen's Uni
404 courses
Nottingham Trent
531 courses
Wrexham Uni
159 courses
Uni of Winchester
173 courses
Uni of Reading
447 courses
Uni for Creative Arts
352 courses
Edge Hill Uni
215 courses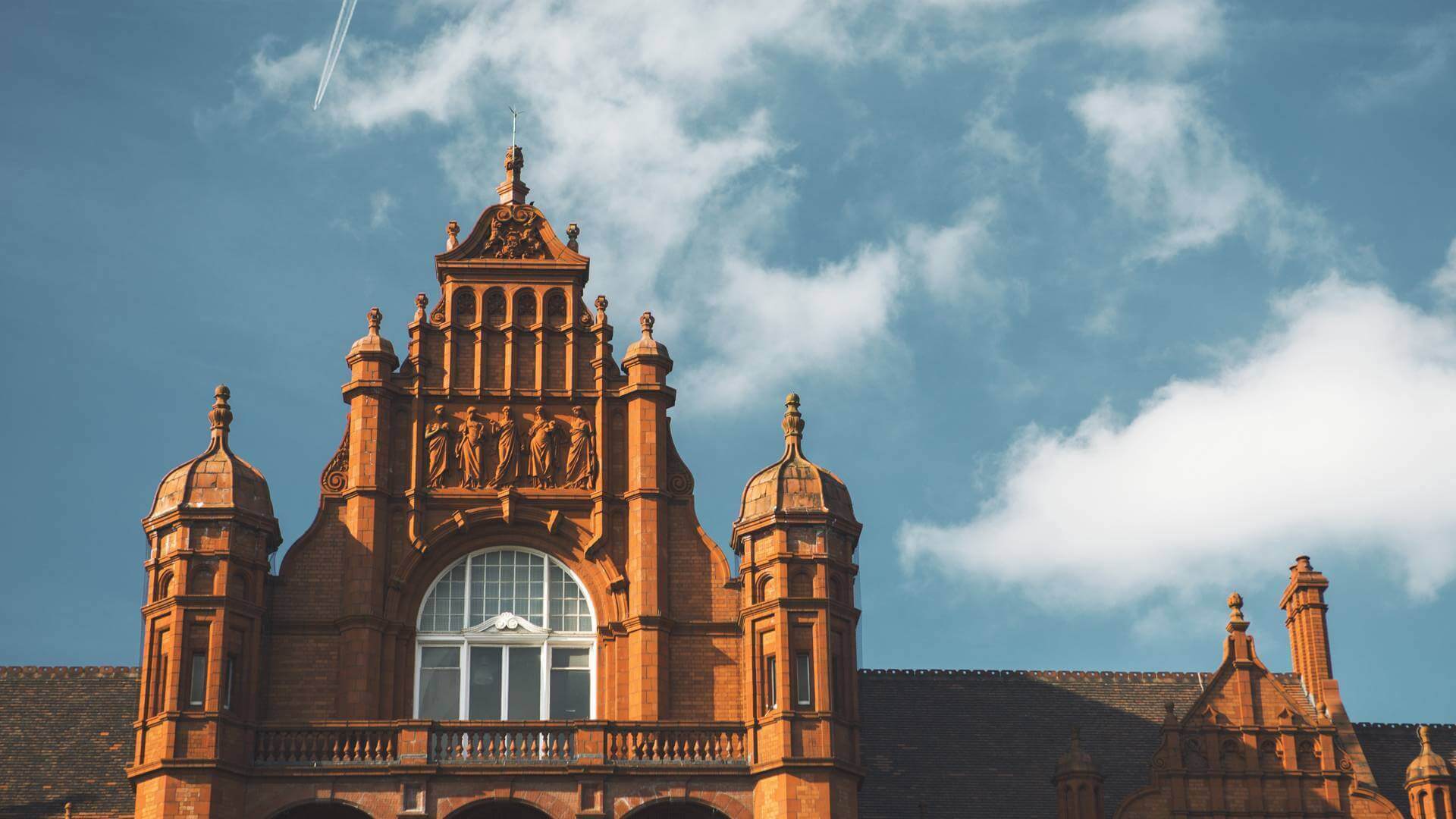 The Uni of Salford
336 courses
Leeds Beckett Uni
235 courses
Coventry Uni
391 courses
UWE, Bristol
278 courses
Cardiff Uni
Writtle Uni College
West London IoT
Escape Studios
109 courses
Personal Statement for MSc in Finance in the UK
Personal statement.
Statement of Purpose for my MSc of Business and Finance at Warwick Business School