Student Good Guide
The best UK online resource for students
Civil Engineering Personal Statement Examples
Discover an array of compelling personal statement examples tailored specifically for Civil Engineering courses in the UK. Writing a personal statement for a university application can undoubtedly pose a considerable challenge.
With our successful selection of Civil Engineering personal statement examples, we aim to provide you with valuable inspiration to help you conquer the task of writing a successful application for UCAS and your desired university.
Civil engineering has always been an integral part of my family's identity, and I have been immersed in this world since a young age. Growing up with a father who holds a bachelor's, master's, and PhD in civil engineering, as well as running his own engineering and construction company, I have had the privilege of experiencing the fascinating aspects of this field firsthand. Accompanying my father to construction sites and witnessing the entire process from planning to completion has instilled in me a deep admiration for the power of infrastructure projects to transform communities and enhance human quality of life.
Beyond my enthusiasm for building projects, I am driven by a desire to make a meaningful difference in the world. I firmly believe that civil engineering has the potential to reshape the economic prospects of nations and cities, ultimately improving the well-being of their inhabitants. Contributing to such transformational projects would be an honour and a privilege. Moreover, the intellectual challenges posed by complex construction endeavours have always captivated me. I have a natural inclination for problem-solving, and the opportunity to tackle intricate puzzles in the realm of civil engineering is something I eagerly anticipate. Collaborating with a team of dedicated professionals to overcome obstacles and achieve successful outcomes is an aspect of civil engineering that particularly resonates with me.
To further expand my knowledge and experience, I have undertaken two work placements at an engineering and construction company, each lasting two months. These opportunities gave me valuable insights into various aspects of the construction business. In my first placement, I primarily worked in the company's offices, gaining a deeper understanding of the behind-the-scenes intricacies of construction projects. During my second placement, I had the privilege of working with the surveying team on a housing project, which allowed me to grasp the multifaceted considerations involved in large-scale production projects. Additionally, my part-time job at a local coffee shop has honed important skills such as working under pressure and developing strong interpersonal relationships.
Beyond my academic pursuits, I am an avid participant in a wide range of hobbies, particularly sports. I regularly practice taekwondo and have achieved the level of a blue belt. Swimming, football, tennis, and rugby are recreational activities that bring me joy and foster a sense of discipline and teamwork. At school, I display great enthusiasm for physics and mathematics, both of which I recognise as being integral to the field of engineering. Witnessing how these subjects are applied in the design and construction of infrastructure projects has deepened my appreciation for their practical significance and further fueled my scientific curiosity and problem-solving drive.
As a diligent and committed student, my immediate priority is to achieve the best possible results in my A Levels, thereby ensuring that I am well-prepared for the rigorous demands of studying civil engineering at the university level. Following the completion of my BSc, I aspire to pursue a master's degree in engineering, followed by a research degree in the field.
The combination of my appreciation for architecture, my passion for creating tangible impact, and my keen interest in project and construction management have solidified my determination to study civil engineering. I am particularly drawn to designing structures that harmoniously integrate with their surroundings. Through my previous work experience, I have been exposed to the practical aspects of the industry and have seen firsthand the direct benefits that well-executed projects can bring to the environment.
Having lived in various countries, I possess valuable adaptability skills and a multicultural background. I am fluent in both Arabic and English, allowing me to effectively communicate and collaborate with individuals from diverse backgrounds. To expand my knowledge in the field, I actively engage in supplementary reading, such as "Structures or how things don't Fall" by J.E. Gordon, and keep up-to-date with industry developments through the 'New Civil Engineer magazine.
In addition to my academic pursuits, I have taken on leadership roles, such as being the President and Co-founder of my local Handball Club. This experience taught me the importance of responsibility, teamwork, and effective communication. Leading by example and collaborating with others towards a common goal have equipped me with invaluable skills applicable in both professional and personal settings.
Looking ahead, I envision a career in civil engineering where I can engage in diverse engineering projects. My ultimate goal is to establish my firm specializing in refurbishing and renovating upscale properties. I am confident that by obtaining a degree in civil engineering, I will acquire the necessary tools and knowledge to excel in this field and fulfil my aspirations.
Recommended for reading:
The Best Cambridge Colleges for Engineering
The Best Oxford Colleges for Engineering
Civil Engineering Personal Statement
Ever since I discovered my fascination for construction and my passion for mathematics and physics, it was clear to me that pursuing a course in civil engineering was a natural choice. Engineering plays a vital role in our modern world, and I aspire to contribute to society through my knowledge and skills in this field. The opportunity to study in the United Kingdom, a country that has always intrigued me, would be a dream come true, providing excellent career prospects and allowing me to immerse myself in the British way of life.
While I find many subjects at school interesting, my talent undeniably lies in mathematics. Over the past seven years, I have dedicated myself to taking extra math classes, significantly improving my skills. Additionally, since second grade, I have actively participated in various math competitions, consistently ranking among the top three. Collaborating with team members in these competitions has developed my teamwork skills, and I am proud to serve as the captain of my school's math team, where I have honed my leadership qualities. Through my efforts, I have had the opportunity to represent my school in an international competition in India, where I earned two bronze medals, as well as attending several international summer camps. These experiences have instilled in me a sense of responsibility, as I have often had to balance my academic commitments with competition schedules. My relentless dedication to mathematics and physics has significantly enhanced my analytical and critical thinking abilities, affirming my belief in possessing the technical skills required to excel as a civil engineer.
While I have delved into extensive reading and research on civil engineering, it was only recently that I had the privilege of gaining firsthand experience in the field. My uncle's profession allows me to interact with civil engineers, and during the summer, I had the opportunity to meet and observe them at work. Witnessing the challenges and demands they face firsthand has been invaluable in shaping my understanding of this discipline. Furthermore, my growing interest in Russian culture and history led me to study the Russian language for the past four years, achieving a high level of proficiency. In May, I plan to take an exam to obtain an internationally recognized Russian language certificate, further highlighting my commitment to embracing diverse cultures and languages.
I am a persistent individual who strives to achieve the goals I set for myself. Engaging in charity work at the local Red Cross branch has not only enhanced my social and organizational skills but has also fostered my ability to propose innovative solutions and remain composed in challenging situations. Balancing my academic pursuits with extracurricular activities has taught me valuable time management skills, allowing me to indulge in non-academic pastimes. I am an avid chess player and have achieved awards in both regional and national tournaments, refining my logical and analytical thinking. Reading has always been a cherished pastime, cultivating a creative mindset within me. Authors such as Dickens, Sienkiewicz, and numerous Russian writers have influenced my love for literature. Additionally, history, particularly British and East European history, captivates my curiosity. In my leisure time, I enjoy jogging and practising archery to maintain a healthy and active lifestyle.
Throughout history, civilizations have achieved remarkable engineering feats, from the ancient Giza Pyramids to the modern-day Burj Dubai. I greatly admire how seemingly impossible ideas materialize into some of the world's most iconic structures. As I discover more applications of civil engineering in our daily lives, my passion and interest continue to grow.
Participating in the 'Headstart' program provided me with a profound insight into studying engineering at university. Engaging in team activities centred around civil engineering, we designed, constructed, and marketed a prototype waterslide. This hands-on experience allowed us to replicate the challenges engineers face in the professional world, working with limited resources and time constraints. Our team's competitive spirit and hard work resulted in us securing first place
The Best Civil Engineering Personal Statement
Growing up on a farm and constructing structures out of straw bales provided me with my first taste of large-scale design. Balancing creativity with stability challenged and captivated my imagination. Combining this passion with my longstanding interest in science and mathematics led me to envision a career in civil engineering. My experiences at Mott Macdonald and Headstart have only solidified my conviction.
During my AS-level studies, I thoroughly enjoyed Mathematics and further pursued AS Further Maths this year. Joining the Further Maths group, I independently delved into topics they had already covered, with Mechanics being a particular highlight. I found practical applications of Maths, such as the use of matrices in analyzing framed structures, intriguing. I am eager to explore this subject in greater depth during my degree. Additionally, while studying environmental issues in Geography, I independently researched the reduction of emissions associated with project production and operations. I discovered projects like the "Round 3" offshore wind energy program, which actively strives to lower carbon dioxide emissions. Reading about the ambitious work on foundations within such projects sparked a special interest in me.
Participating in the Headstart engineering course offered me an opportunity to engage in diverse applications of maths. One memorable group activity involved designing a waterslide for a park, considering factors such as structure, cost, scale, speed, and profitability. This experience allowed me to witness the effectiveness of collaborative problem-solving and the power of group dynamics. Recently, I attended a talk on carbon and the oil industry, which emphasized the importance of engineers, governments, and the public working together to address challenges. Being part of an industry that fosters collaboration across diverse groups greatly appeals to me.
During a two-week work experience at Mott Macdonald, I contributed to an ongoing sewage treatment project. I was surprised by the range of tasks involved, such as analyzing flooding levels, designing electrical kiosks, and calculating gradients for wastewater drains. It was gratifying to learn that my sketches of the electrical kiosks would be utilized in the planning application process. Additionally, I had the opportunity to collaborate with a group working on an internationally funded project in Ghana, focused on improving clean water supply to small communities. Mapping the villages and assessing their needs made me realize the global significance of civil engineering, particularly for developing countries. Further research at home highlighted the rapid expansion of African nations like Uganda and Zambia, presenting opportunities for infrastructure development and local empowerment.
Playing the violin for the past twelve years has taught me the value of perseverance and maintaining a long-term perspective. Balancing daily practice with academic commitments, I achieved Grade Eight and have been part of my county youth orchestra for four years. I possess strong motivation, a diligent work ethic, and the ability to manage demanding responsibilities, as evidenced by my commitment to a morning bakery job that begins at 4:30 am.
Among the various disciplines within civil engineering, I am particularly drawn to environmental, water, and geotechnical engineering. The prospect of using water engineering to address the global challenge of water scarcity showcases the significant impact an engineer can make. Witnessing an example of this during my work experience in Ghana left a profound impression on me.
Choosing civil engineering as my future path involved reflecting on my preferences and aspirations. From a young age, I have been fascinated by physics, eager to explore the mysteries of the world and understand them in everyday contexts. Whenever I encounter massive structures, I ponder their ability to withstand the weight placed upon them and appreciate the supporting components. Mathematics, my second favourite subject, allows me to refine my logical thinking and enjoy the art of calculation. Recognizing the importance of these subjects in engineering, I am driven to study civil engineering.
Other personal statements
Classics Personal Statement Examples
Theology Personal Statement Examples
Physics Personal Statement Examples
Chemical Engineering personal statement examples
Oncology Personal Statement Examples
Psychiatry Personal Statement Examples
Earth Sciences Personal Statement Example
History Personal Statement Examples
Veterinary Personal Statement Examples For University
User Experience Design Personal Statement Example
Finance Personal Statement Examples
Neuroscience Personal Statement Examples
Graphic Design Personal Statement Examples
Film Production Personal Statement Examples
Events Management Personal Statement Examples
Counselling Personal Statement Examples
Forensic Science Personal Statement Examples
Children's Nursing Personal Statement Examples
Chemistry Personal Statement Examples
Sports Science Personal Statement Examples
Mechanical Engineering Personal Statement Examples
Electrical and Electronic Engineering Personal Statement Examples
Quantity Surveying Personal Statement Examples
Social Work Personal Statement Examples
Physiotherapy Personal Statement Examples
Journalism Personal Statement Examples
English Literature Personal Statement Examples
Marketing Personal Statement Examples
Computer Science Personal Statement Examples
Fashion Marketing Personal Statement Examples
Dietetic Personal Statement Examples
Product Design Personal Statement Examples
Aerospace Engineering Personal Statement Examples
Geography Personal Statement Examples
Business Management Personal Statement Examples
Politics Personal Statement Examples
Psychology Personal Statement Examples
Oxbridge Personal Statement Examples
Zoology Personal Statement Example
Sociology Personal Statement Example
Fashion Personal Statement Example
Mathematics Personal Statement Examples
Software Engineering Personal Statement Examples
Philosophy Personal Statement
International Relations Personal Statement Example
Biochemistry Personal Statement Example
Dentistry Personal Statement Examples
Midwifery Personal Statement
Law Personal Statement Example
Medicine Personal Statement for Cambridge
ICT Personal Statement
Primary Teacher PGCE Personal Statement
PGCE Personal Statement Example
Games Design Personal Statement
Paramedic Science Personal Statement Examples
Occupational Therapy Personal Statement
Pharmacy Personal Statement Example
Criminology Personal Statement Example
Radiography Personal Statement
Clearing Universities & Courses
Clearing advice.
Recommended Clearing Universities
Popular Course Categories
Course search & discover.
Start the search for your uni. Filter from hundreds of universities based on your preferences.
Search by Type
Search by region.
Recommended Universities
Goldsmiths, University of London
London (Greater) · 100% Recommended
Bangor University
Wales · 100% Recommended
University of Bradford
Yorkshire and the Humber · 93% Recommended
Search Open Days
What's new at Uni Compare
Request Info From Uni's
Get the help you need direct from the university. Ask about accommodation, your course and university societies.
Bulk Order Prospectuses
Bulk order prospectus from universities and have them delivered to your door for free.
Ranking Categories
Regional rankings.
More Rankings
Top 100 Universities
Taken from 65,000+ data points from students attending university to help future generations
About our Rankings
Discover university rankings devised from data collected from current students.
Guide Categories
Advice categories, recommended articles, popular statement examples, statement advice.
What to include in a Personal Statement
Personal Statement Tips
Personal statement examples civil engineering personal statements.
Discover personal statement examples written by students accepted onto civil engineering and related courses. Read through the examples to help shape your own personal statement.
Civil Engineering Personal Statements
Submitted by Rishi
Civil Engineering Personal Statement
Fascinated by how infrastructures, that were once design concepts, ha...
Submitted by Elizabeth
I consider myself lucky in that I've been able to travel to a number ...
Civil Engineering Personal Statement Advice
Prospective undergraduates are not the only ones who need to think about writing a Civil Engineering personal statement; graduates also need a personal statement for masters in civil engineering courses. Read a civil engineering personal statement example to get to grips with the required tone and content. The key is to be formal and friendly without being frilly. We've got lots of good engineering personal statement examples here, so there's nothing stopping you from getting started today. Some people find it helpful to plan using a civil engineering personal statement template. Divide a page into skills, achievements, ambitions and interests, and see what you end up with. These can form the basis of each paragraph. Ask a teacher to look over your civil and structural engineering personal statement before you submit it through UCAS. You can only send it once, so it's crucial that you upload your very best version. These are essential tips for writing your Civil Engineering personal statement: Try kicking off your personal statement for masters in engineering by explaining your motivation: why do you want to study engineering? Think about how you can demonstrate your passion for the course leaders. Maybe you've created an ingenious composting device at home, or set up rain collection barrels for your family. Whatever it is, it might enhance your civil and environmental engineering personal statement, so include it. Did you once come third in an international Lego building competition? Or did you help your Grandpa design and install a new shelving unit? Your civil and architectural engineering personal statement will benefit from this kind of information. Think about certificates, awards, clubs, part-time jobs, wider reading and voluntary roles. Any of these factors can help you sell yourself as a civil engineering student.
Want to ask a university about your personal statement?
Get your questions answered now by sending them an enquiry
undergraduate Universities
Undergraduate uni's.
Goldsmiths, UOL
269 courses
525 courses
Uni of Bradford
202 courses
Ravensbourne
Uni of Essex
1077 courses
417 courses
Uni of Winchester
169 courses
Uni of Sunderland
204 courses
Uni of East London
255 courses
Heriot-Watt Uni
154 courses
Cardiff Met Uni
306 courses
West London IoT
Anglia Ruskin Uni
460 courses
Uni of Chester
386 courses
Uni of Westminster
333 courses
Uni of Hertfordshire
422 courses
Uni of Bedfordshire
377 courses
Leeds Arts University
Uni of Roehampton
212 courses
Middlesex Uni
318 courses
Uni of Brighton
266 courses
Uni of Suffolk
108 courses
387 courses
Northeastern Uni
Uni of Leicester
159 courses
Uni of Hull
278 courses
Uni of Portsmouth
Uni of Kent
439 courses
Uni of Surrey
440 courses
Bath Spa Uni
293 courses
Leeds Beckett Uni
254 courses
Edinburgh Napier
Nottingham Trent
524 courses
Edge Hill Uni
150 courses
Wrexham Uni
127 courses
Uni of Reading
405 courses
Queen's Uni
410 courses
Uni for Creative Arts
335 courses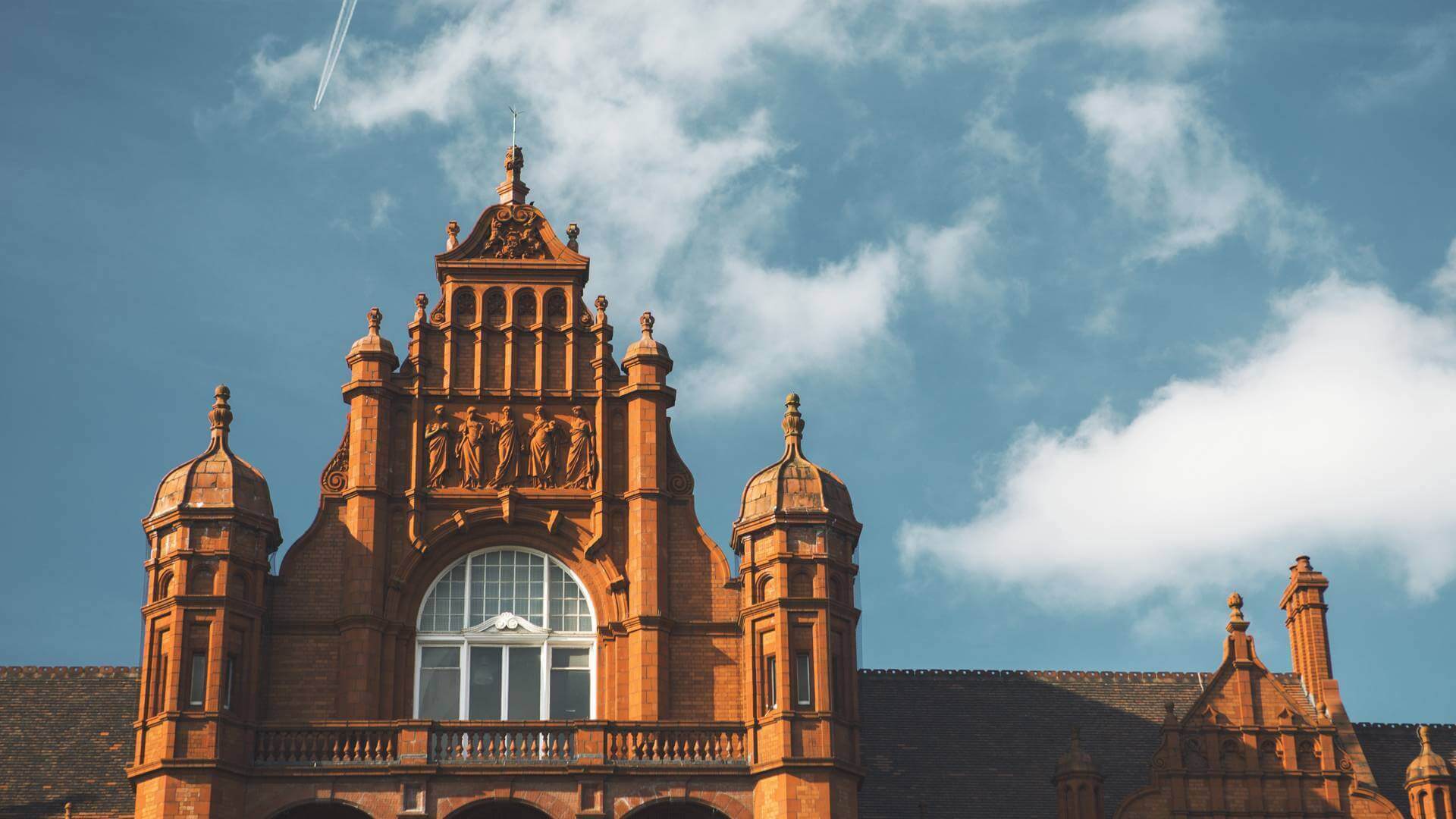 The Uni of Salford
217 courses
Coventry Uni
442 courses
Writtle Uni College
Escape Studios
UWE, Bristol
Cardiff Uni
437 courses

University Personal Statement for Civil Engineering
Are you struggling to put your best leg forward with your  university personal statement  for civil engineering? Not sure if the current civil engineering personal statement for university admission is not up to the mark? Not impressed with the sample university personal statement for civil engineering?
Well, you are not alone. There are many students who are worried about their higher education just like you are. However, with our team of professional personal statement writers , you cannot set aside all your worries about the same.
We have been working in the field for over a decade now. Hence, we understand how to write a university personal statement for civil engineering, and what format to choose. You can check a variety of sample university personal statements for civil engineering that we have written so far.
Chandigarh, Patiala, Amritsar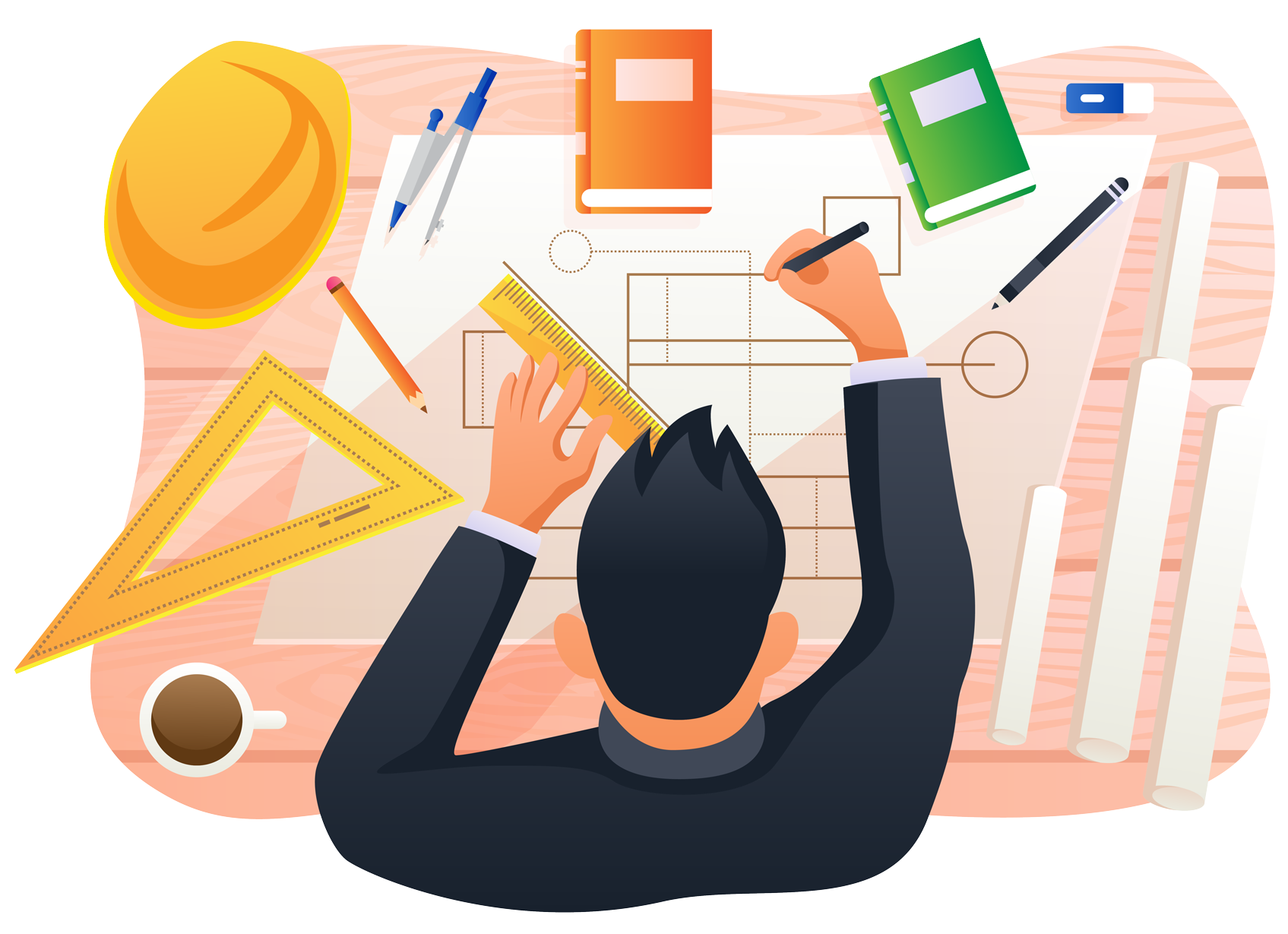 Master of Education
Master of Psychology
Business School
Master of Public Health(MPH)
Master of Finance
Master's in Public Administration
Oxford University
University Postgraduate
Imperial College
King's College London
Harvard University
College Admission
Graduate School
Residency Personal Statement
Internal Medicine Residency
Family Medicine
Anesthesiology
Emergency Medicine
Nurse Practitioner
Nursing School
Mental Health/Psychiatric Nursing
Psychiatry Residency
Pediatrics Residency
Paramedical Science
Physiotherapy
PhD in Computer Science
PhD in Biological Sciences
PhD in Clinical Psychology
GI or Gastroenterology
Cardiology Fellowship
Nephrology Fellowship
NSF GRFP Fellowship
Oncology Fellowship
Fellowship in Critical Care
Fellowship in Radiology
Hematology Fellowship
Fulbright Fellowship
Criminology
NYU Law School
Georgetown Law School
Harvard Law School
Columbia Law School
LLM Law School
Civil Engineering Personal Statement Examples
I see myself as lucky to have visited numerous different countries all over the world, and I have forever been interested about how novel everyone is. Regarding its infrastructure, specifically. Infrastructure varies greatly between nations, with some having more advanced infrastructures than others. I started to comprehend the importance of infrastructure when my family migrated to India. I saw various designs with a long history while going in the northern states of India with friends. In those structures, each stone and design told a unique story. While sitting there, I had peace. On that journey, we visited a small town, where we saw how the lives of the locals were impacted by inadequate infrastructure.
Despite the fact that India is a developing nation, a portion of the towns in India actually have no power, water, or proper infrastructure. During that journey, I saw the distinctions between the town and villages — what made their places not quite the same as each other. That thought assisted me with revealing my inclinations and what I needed as a profession. I'm extremely interested in studying it and how we can plan and design structures that can have similar advantages as the town for the villages in India. I viewed your college as the best stage to gain the essential abilities and information for that.
Prior to beginning your course, I needed to ensure that I had openness to the field. As part of that, I interned at XYZ Construction Company fully intent on going into civil engineering. I got to know the universe of construction there more deeply. Each phase of the technique, for example, the preparation and designing stages, provoked my curiosity more. I assisted with the structure's preparation and design, and I was intrigued to check whether my thought could help the building to separate it from others. They likewise presented me to a few projects and bits of literature that would assist with my civil engineering course.
I had the opportunity to visit a site while I was an intern, which allowed me to appreciate the significance of each and every brick. There was a garage that was being built. The seniors working on the site emphasized the meaning of having the proper measure of blocks to help the rooftop. The more solid the structure, the less harm that can occur. I was pleased with how well organized and committed the personnel were on the job site. To hasten the process, they made every effort. Also, as capable and socially propelled structural architects, our deeds should match our words. That, I think, summarizes my way of thinking.
Being part of these projects assisted me to foster my correspondence and cooperation capacities. Moreover, I coordinated school celebrations and partook in extracurricular pursuits like volunteering and NSS. Also, I filled in as the class delegate and acted as a mediator between the students and the faculty.
As a civil engineer, I need to bring my enthusiasm for social services and want to have a meaningful influence on communities. I need to work in India's underdeveloped areas when I finish this course to acquire more insight about civil engineering. Each individual in India has the right to live securely under a rooftop. Furthermore, I'm set out to contribute to building such rooftops and to increase everybody's quality of living
How to Write a University Personal Statement for Civil Engineering?
Many believe that writing a personal statement for civil engineering admission in a venerated university is impossible to do. Well, that needs some correction. While the entire ordeal is not exactly a walk in the park, it is not impossible either.There are many students who work hard to write university personal statements for civil engineering courses all by themselves.The difference here is—hard-work. In order to write a university personal statement without any experience a student needs sheer dedication, constant research, and determination. If you have these qualities in you, and are ready to put in the necessary work, you can write a statement all by yourself, too.
If you are going to do that, these tips will help you:
Start working in the statement well in advance of the deadline
Make a list of the things that you want to include in the statement
Finalize a suitable format as per university guidelines before writing
Explain what makes you want to study the civil engineering program
Talk about your career goals and aspirations in the field after the course
Describe how the course will help you meet your career aspirations
These tips tell you what you need to do to ensure that the statement works in your favor. If you attend to the same well, you can come up with excellent statements even better than the sample university personal statements for civil engineering online.
Why Choose Us to Write Your Civil Engineering University Personal Statement?
Many students dream of pursuing their civil engineering courses in some of the most venerated universities in the world. However, the only thing that they are scared of while dreaming is writing a personal statement. Even if you have the best of scores, a mediocre and unimpressive personal statement can hurt your chances.
This is the reason you need to work hard to find the best service provider to work with to write your university personal statement for civil engineering. Although there are many brands you can work with, we are known for our client-centric approach.
You check the following service qualities that we leverage to always deliver the best and most value-adding services to our clients.
Unique Experience and Expertise in the Field
If you want the best personal statement for university admission for civil engineering, you need to know what you want to include in the same. Although sample university personal statements for civil engineering can help you, it has a limit. However, we are not limited as we have a decade of experience in the field.
An Excellent Team of Skilled Professionals
We are extremely proud of the writing team that we have to help our students write the best university personal statements for civil engineering. However, we have made it a point to make our team exceptionally well with trained editors and customer agents. It is the combined efforts of our teams that make delighted students.
Diverse Quality Assessment Tools and Systems
We cater to students that want to study in some of the best academic destinations in the world such as the US, UK, Australia, Canada, and Ireland. The quality of the personal statements for these countries have to be impeccable. In order to meet this, we have various quality benchmarks and systems in place that elevate our work.
Affordable and Economical Services to All
We understand that studying in some of the most developed countries in the world is an expensive thing to do. Hence, we have made a plan where we charge for our services as per the needs of the clients. This customized approach ensures that the costs do not even come to 1/5th of 0.1% of the total academic expenses.
Customized Services and Statements
Having served way too many students looking to write university personal statements for civil engineering, we know that everyone wants a different, distinct statement. Hence, we make it a point to deliver the best services for our clients just as they need. This approach has made us quite popular among students, too.
Multiple Statement Formats and Samples
Having worked in the field for our students for more than a decade now, we have delivered thousands of statements. Hence, we have a collection of winning statements. These samples and formats of university personal statements for civil engineering can be requested in PDF by students for quality assessment, too.
When we undertake a project, we take advantage of these elements. This enables us to constantly exceed the expectations of our students and offer the best university personal statements for civil engineering even better than the samples in PDF.
Hire Us for the Best University Personal Statement for Civil Engineering
Getting admission to a renowned university for civil engineering is a dream come true for most students. The perks of studying civil engineering in a reputed university are beyond anyone's imagination. Hence, a student, if decided to study abroad, must take every action necessary to get admission to a university of unrivaled repute.
This can be done only with the help of an impeccable and insightful university personal statement for civil engineering. And for that you need statements that are:
Focused on your aptness for the admission
Assertive of your suitability for the course
Creative to tell your story impressively
Assessed with premium quality tools
Positively confident and optimistic
With our experience and insights in the statement-writing field, we can deliver the same for you. As a student-focused team, we work closely with each of our students to understand their specific needs. We then leverage the help of our creative writers and editors to come up with the best personal statement for civil engineering.
As you need, we can deliver the university personal statement for civil engineering in PDF formats in the best quality.
Contact our team for more details, now!
What is a civil engineering personal statement?
A civil engineering personal statement is a written document that you submit as part of your application to a civil engineering program. It is your chance to tell the admissions committee why you are interested in civil engineering, what your skills and experience are, and why you would be a good fit for their program.
What should I include in my civil engineering personal statement?
Your civil engineering personal statement should include the following:
Your passion for civil engineering and why you want to pursue a career in this field.
Your academic achievements and relevant coursework.
Any relevant work experience or extracurricular activities.
Your skills and abilities that would make you a good civil engineer.
Your goals and aspirations for the future.
How should I structure my civil engineering personal statement?
Your civil engineering personal statement should be well-structured and easy to read. It should start with a strong introduction that grabs the reader's attention. The body of your statement should be divided into paragraphs that each focus on a different topic. The conclusion should restate your main points and leave the reader with a lasting impression.
What are some common mistakes to avoid in a civil engineering personal statement?
 Here are some common mistakes to avoid in a civil engineering personal statement:
Making grammar or spelling errors.
Writing a statement that is too long or too short.
Being too generic or not personal enough.
Not providing enough evidence to support your claims.
Not proofreading your statement carefully before submitting it.
How can I get help writing my civil engineering personal statement?
 There are a few ways to get help writing your civil engineering personal statement. You can ask a trusted friend or family member to read it over and give you feedback. You can also hire a professional writing service to help you. Or, you can find online resources that can provide you with tips and templates for writing a strong personal statement.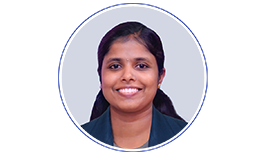 Vasuki Ram, senior writer and the founder of SOP Consultants is a B-tech Graduate who used to work in an MNC. Starting from 2013, she along with her team has assisted more than 10,000 students. Shift in her career was drastic. Read full story here.
Chandigarh Patiala Amritsar
Jammu & Kashmir
SOP for MBA
SOP for Law Internship
SOP for Tourism
SOP for Social Work
SOP for Graduate School
SOP for Phd
SOP for Engineering
SOP for Scholarship
SOP for Computer Science

+91 9946991401
Terms and Conditions
Privacy Policy
Refund Policy
© Copyright 2023 SOP Consultants | Designed by NS
Civil Engineering
Civil engineering – 2011 ( imperial college ).
I have always been excited by structures like the Millau viaduct in France, the tallest bridge in the world. Its construction was a technological challenge because of its 856 meter ...
Since an early age I have always sought to understand how buildings and infrastructure were built, been an avid reader of science magazines and wanted to design these systems myself.
Today's world has been shaped by ages of civil engineering improvements. The world's population keeps soaring, but on the other hand, caring about the environment is more than ever a ...
Please note UCAS will detect any form of plagiarism. PSE and its contributors do not take any responsibility for the way in which personal statements are used.
Applying to Uni
Apprenticeships
Health & Relationships
Money & Finance
Personal Statements
Postgraduate
U.S Universities
University Interviews
Vocational Qualifications
Accommodation
​​​​​​​Budgeting, Money & Finance
​​​​​​​Health & Relationships
​​​​​​​Jobs & Careers
​​​​​​​Socialising
Studying Abroad
​​​​​​​Studying & Revision
​​​​​​​Technology
​​​​​​​University & College Admissions
Guide to GCSE Results Day
Finding a job after school or college
Retaking GCSEs
In this section
Choosing GCSE Subjects
Post-GCSE Options
GCSE Work Experience
GCSE Revision Tips
Why take an Apprenticeship?
Applying for an Apprenticeship
Apprenticeships Interviews
Apprenticeship Wage
Engineering Apprenticeships
What is an Apprenticeship?
Choosing an Apprenticeship
Real Life Apprentices
Degree Apprenticeships
Higher Apprenticeships
A Level Results Day 2023
AS Levels 2023
Clearing Guide 2023
Applying to University
SQA Results Day Guide 2023
BTEC Results Day Guide
Vocational Qualifications Guide
Sixth Form or College
International Baccalaureate
Post 18 options
Finding a Job
Should I take a Gap Year?
Travel Planning
Volunteering
Gap Year Guide
Gap Year Blogs
Applying to Oxbridge
Applying to US Universities
Choosing a Degree
Choosing a University or College
Personal Statement Editing and Review Service
Guide to Freshers' Week
Student Guides
Student Cooking
Student Blogs
Top Rated Personal Statements
Personal Statements By Subject
Writing Your Personal Statement
Postgraduate Personal Statements
International Student Personal Statements
Gap Year Personal Statements
Personal Statement Length Checker
Personal Statements By University
Personal Statement Changes 2024
Personal Statement Template
Job Interviews
Types of Postgraduate Course
Writing a Postgraduate Personal Statement
Postgraduate Funding
Postgraduate Study
Internships
Choosing A College
Ivy League Universities
Common App Essay Examples
Universal College Application Guide
How To Write A College Admissions Essay
College Rankings
Admissions Tests
Fees & Funding
Scholarships
Budgeting For College
Online Degree
Platinum Express Editing and Review Service
Gold Editing and Review Service
Silver Express Editing and Review Service
UCAS Personal Statement Editing and Review Service
Oxbridge Personal Statement Editing and Review Service
Postgraduate Personal Statement Editing and Review Service
You are here
Mature Student Personal Statements
Personal Statement Editing Service
Personal Statement Writing Guide
Submit Your Personal Statement
Personal Statement Questions 2024
Civil Engineering Personal Statement Example 9
Civil engineering is a discipline which is essential in the modern world: roads, bridges, airports, railways, sewage works and power stations all provide the fabric of today's society, and without them the world would be a very different place.
Projects such as these provide direct, tangible benefits to the environment in which we live and can enhance the quality of life of people not only now, but for years to come. It is this opportunity to make a significant contribution to improving the world around me which attracts me to the subject.
I feel that by studying for a degree in civil engineering, I can apply the skills I have learnt in Physics and Maths to a subject which is present and relevant almost everywhere in the world, at the same time as learning new skills and ways of working.
I will also mean that I can play an important part in the key debates currently taking place: the issues of sustainability, energy efficiency and climate change all have to be considered by an engineer when planning and realising a project.
My choice of degree was confirmed when I spent three weeks this July on a work placement with consultants Jacobs. I spent a week in each of the structures, traffic and highways sections, and so I was able to see some of the tasks a professional engineer carries out in different specialisms.
During my time in the office I especially enjoyed assessing a bridge structure, as it meant I could see and practise some of the range of skills needed in civil engineering whilst contributing to a real project. I was particularly pleased that the plan I produced was used in the brief for the maintenance of the bridge.
When I have finished my academic studies next year I will gain more work experience either with Jacobs or another local consultant, and I am looking to secure some sponsorship for the duration of my degree course.
Whilst studying maths at school, I have found that I enjoy solving problems that need an approach which may not be immediately obvious, but which requires persistence and thought to obtain. I especially like modules such as mechanics, which require this approach to be applied to a real life situation.
However, studying French at A level presents me with a completely different challenge, but one which is also rewarding.
I intend to continue this study alongside my degree, as I think that being able to communicate fluently in another language would be an excellent skill to have. It will also mean that I can spend some time studying in France, which will enable me to see a different culture and broaden the range of opportunities available to me.
As well as my academic work, I have completed the Duke of Edinburgh Bronze and Silver Awards, and have completed all but the Physical Recreation section of my Gold Award, which I expect to finish soon.
Since completing the Service section of my Gold Award I have continued to volunteer my time in the League of Friends shop at the local hospital.
I find this satisfying and enjoyable, as I get the opportunity to meet a wide range of people as well as to help out in the local community. I feel that this demonstrates my ability to work well with different types of people and to adapt to different working environments.
Outside school, I play the piano, and also enjoy mountain biking and hill walking. I hope to be able to continue these activities at university, as well as starting some new ones.
I believe that balancing these activities alongside my degree at university will result in an enjoyable experience from which I will benefit, allowing me to ultimately progress into a career which is both important and rewarding.
Profile info
This personal statement was written by AlanCircus for application in 2000.
AlanCircus's university choices The University of Manchester University of Bristol The University of Sheffield The University of Nottingham
Green : offer made Red : no offer made
This personal statement is unrated
Related Personal Statements
Sat, 06/09/2014 - 18:44
nice one did you go to Cambridge mate?
Add new comment
Civil Engineering Personal Statement
Since I was very young, I have always aspired to be an engineer. Coming from Afghanistan, where my own engineering studies were interrupted by the chaos of civil war, I know the importance of good infrastructure and what it is like to be without it. So my ambition is to become a civil engineer specialising in municipal projects so that I may contribute to the public good. I wish to study Civil Engineering to complete my interrupted studies and fulfil my ambition. I began my Civil Engineering studies in 1997 at Kabul University, where I gained a highly sought-after place on the five-year Masters, having passed the entrance exam with flying colours. I received high-quality teaching in English with Western university textbooks, since the engineering department had been funded by the Americans prior to the war. On the course, I excelled in the Physics, Mathematics and English parts of the course. I took rigorous courses in multi-variable calculus, advanced algebra, statics, dynamics and stress analysis. So I especially look forward to renewing my acquaintance with Engineering Mathematics and learning about areas I have yet to study such as Fluid Mechanics. I was expected to graduate with the highest honours but unfortunately in my third year the civil war resulted in the university's closing down indefinitely.
My life in Kabul rapidly became intolerable because of the war and I decided in late 2000 to migrate to the UK, where I could continue life in peace and in time continue my studies. Before my emigration, I was fortunate to receive a very strong academic training at university and at school. Prior to university, I studied a broad range of subjects at Habibia High School in Kabul, where I performed outstandingly in Sciences, Maths and English.
When I arrived in the UK, my first task was to ensure my English was impeccable so that I could work and study wherever I wanted. For two years, I studied ESOL intensively at Leicester College. Having perfected my English, I gained a job at Walkers Chamwood Bakery, where I work to this day. My hard work, team spirit and customer service are highly valued by my employer and customers alike. I think these are essential qualities of a good civil engineer working on large public projects.
On top of my busy working schedule, I have taken an Interpreting course at an adult education college so that I may interpret for other Afghanis to help them settle in the UK. All the while, I have been preparing myself to re-enter higher education to realise my dream. In my spare time to keep up with developments in engineering, I read numerous civil engineering publications, such as The New Civil Engineer and Civil Engineering Magazine of the American Society of Civil Engineers. Reading about projects in developing nations, such as my native Afghanistan, I would really like to take a module on Civil Engineering in developing countries on the degree. I also learn a lot from watching documentaries on the Discovery Channel about super-structures and mega-structures and ambitious future construction projects that I would love to be a part of later in my career.
I enjoy playing competitive football and I hope to try out for the university's team when I begin my course. I would also like to offer my services to the student support department. I think my experience, maturity and interpreting qualification would make me a good counsellor for other immigrants trying to gain a university qualification in the UK.
I wish to take advantage of every opportunity at university and befriend fellow students from many different backgrounds to learn about other cultures and to teach people about mine. Having had my own studies cut off by civil disaster, I know the importance of higher education and how few people in the world have the opportunity to fulfil their potential. I shall give my best on the course so that I may reach my goal of contributing to society as a municipal engineer.
Are you looking for help to write a personal statement to make you stand out from the crowd? Look no further than this Civil Engineering personal statement sample.
Finance and Management Postgraduate Personal Statement
International relations postgraduate personal statement.
Personal Statement Examples
Guides and example personal statements
Civil engineering personal statement example
Reading time: 3 minutes
Price: Free download
Published: 8th November 2021
File format: Text
All disciplines of engineering have a vast importance to society. Personally, I believe Civil Engineering has one of the most substantial significance on socioeconomic developments. From the water we drink, roads we drive on, schools we learn in, almost every seemingly elementary function we perform has the involvement of a Civil Engineer.
My interest for engineering began from spending time at my uncle's workplace as a child. He worked as an engineer, manufacturing beams used for structural frameworks. From a young age I developed a fascination for how individual elements interact. What attracts me to studying Civil Engineering …. I have had a particular interest in the materials used in projects. To further explore this topic, I recently visited the Rugby Cemex Plant, where I discovered how cement is made and the movement that Cemex has made to using alternative fuels and incorporated the use of household waste in the making of cement.
At A Level, I studied Physics , Mathematics and Biology , these subjects have given me the solid foundations   Biology helped me see the involvements of Civil Engineering with the environment. Physics allowed me to apply mathematics to real situations and understand how the theory translates
In school, I have had the responsibility of being a Maths Leader, where I assisted younger students with mathematics during after school sessions. During this role, I was able to adapt myself and work in a versatile manner with students of differing abilities.
I have attended Civil Engineering taster days at 3 universities.
In July 2015, I participated in a 5 day work placement at the Underground Professional Services department at Morgan Sindall.
I learnt how to do calculations to construct a box culvert and check the calculations were correct for a roof slab. I also learnt how to convert a 2D AutoCAD drawing into a 3D hand sketching for a jacking post and how to use the AutoCAD software to draw a 2D and 3D jacking post. In addition to the mathematic and software skills I obtained, I also learnt about the background of the organisation and the services they provide.
As well as my academic work, I have committed a notable time volunteering in the 3rd Sector. In December 2018, I completed a 10 week volunteer placement in Nepal with the charity Raleigh International. During the placement, I was on the Infrastructure Committee and demonstrated leadership, time management and strategy. I had to collaborate with the Nepali volunteers, many of whom did not speak fluent English. Being bilingual, I was adept to communicate in Hindi and relay information across the team.  As a team, we dug 3km of trenches to lay a new water pipeline and assisted with the construction of the water intake. On completion, the pipeline provided over 40 households with a clean water supply. We also built tap stands for 24 households in 5 days. We completed the infrastructure project with two weeks to spare. I expressed  my enthusiasm for learning by working  closely with the civil engineer in order to understand the design and route of the pipeline.
There was a noticeable lacking of infrastructure, sewage systems consisted of a large hole dug beneath the toilet, waste was disposed by burning contributing to harmful pollutants. Visiting Nepal outlined the importance that infrastructure has on advancing a country. This experience has cemented my decision on leading a career in Civil Engineering and driven me to do something that improves the lives of individuals.
Outside of my education, I work part-time at Next as a Home Sales Consultant, where I have learnt to coordinate with different staff members and effectively run the shop floor. I have a great passion for sports; Powerlifting, Pole Fitness and Tae Kwon Do are the regular sporting activities I do. Powerlifting has taught me patience, positivity and perseverance, skills which I have transferred
Related Personal Statements:
Engineering degree personal statement example
Engineering Personal Statement Examples
Chemical Engineering BSc Personal Statement Example
Aeronautical / Astronautical Engineering Personal Statement
Biomedical engineering program personal statement example
Aerospace Engineering BEng Personal Statement Example
Review this personal statement:
Latest reviews:.
There are no reviews yet. Be the first one to write one.
Leave a comment Cancel reply
Save my name, email, and website in this browser for the next time I comment.
Privacy Overview