How to Write – A Killer Personal Statement Optometry Example
The Personal Statement Optometry Edition
The personal statement for Optometry plays a significant role in the application process for many universities. They provide the admissions team with information on your academia, work experience, and personality, to help them determine whether you're a good fit for their program.
Personal Statement Format - Optometry
A structured and well-written personal statement will highlight your strengths and demonstrate your transferable skillset. You should include your educational background, work history, volunteering, extracurriculars, hobbies, and aspirations (whether you want to stay in primary care, work in a hospital, or create your own business). If you've taken courses related to optometry, be sure to mention those too.
If you're not too sure what to write about, ask yourself these questions:
What do I hope to accomplish by applying to optometry?
How have my experiences prepared me for university?
Why should they choose me?
This guide has you covered with keywords, bonus tips, and a successful personal statement optometry example.
If you're applying through UCAS, then you're limited to 4000 characters (including spaces) and up to 47 lines. Check your length by pasting your draft here , you may need to remove the spaces between paragraphs- this is normal and you will not be penalised for that. 
Table of Contents
Step 1 – Scope of Practice
Step 2 – Keywords
Step 3 – Mentor/Editing Service
Killer Personal Statement Optometry Example
Overview of the statement
Step 1: Understand an Optometrist's Scope of Practice
An optometrist's  Scope of Practice simply means what their roles are, what they're allowed to do, and day-to-day roles. 
Roles – Research the difference between roles of dispensing opticians, optometrists, ophthalmologists, and
– this will show off your background research and understanding.
If you have shadowed an optometrist, mention their roles in educating, advocating, and treating patients. This isn't somewhere to list roles but suggests how you hope to make a difference through these roles.
Standards of Practice – Look into the General Optical Council Standards – These are 19 standards each optical professional must abide by. Integrate some of these in your personal statement optometry.
e.g., Standard 5: Keep your knowledge and skills up to date – Show your ability to research outside of your currciculum, mention an article, or research that you read. Show that you're aware that learning extends beyond university!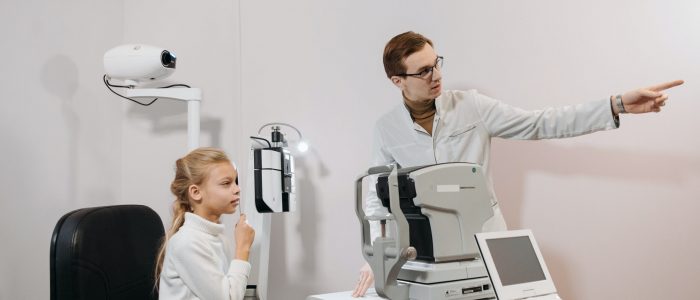 Step 2: Keywords
Collaboration- an ability to work closely with others
Educator- willingness to teach others, educate patients on their vision health
Advocate- care and support those with visual conditions, impairments & vulnerable patients
Leader- handle the business side of optometry, manage a clinic, and mentor juniors
Empathy- work with a diverse community, care for the young, elderly, those with disabilities etc…
Communication- an ability to speak coherently, clearly, jargon-free, and alter your tone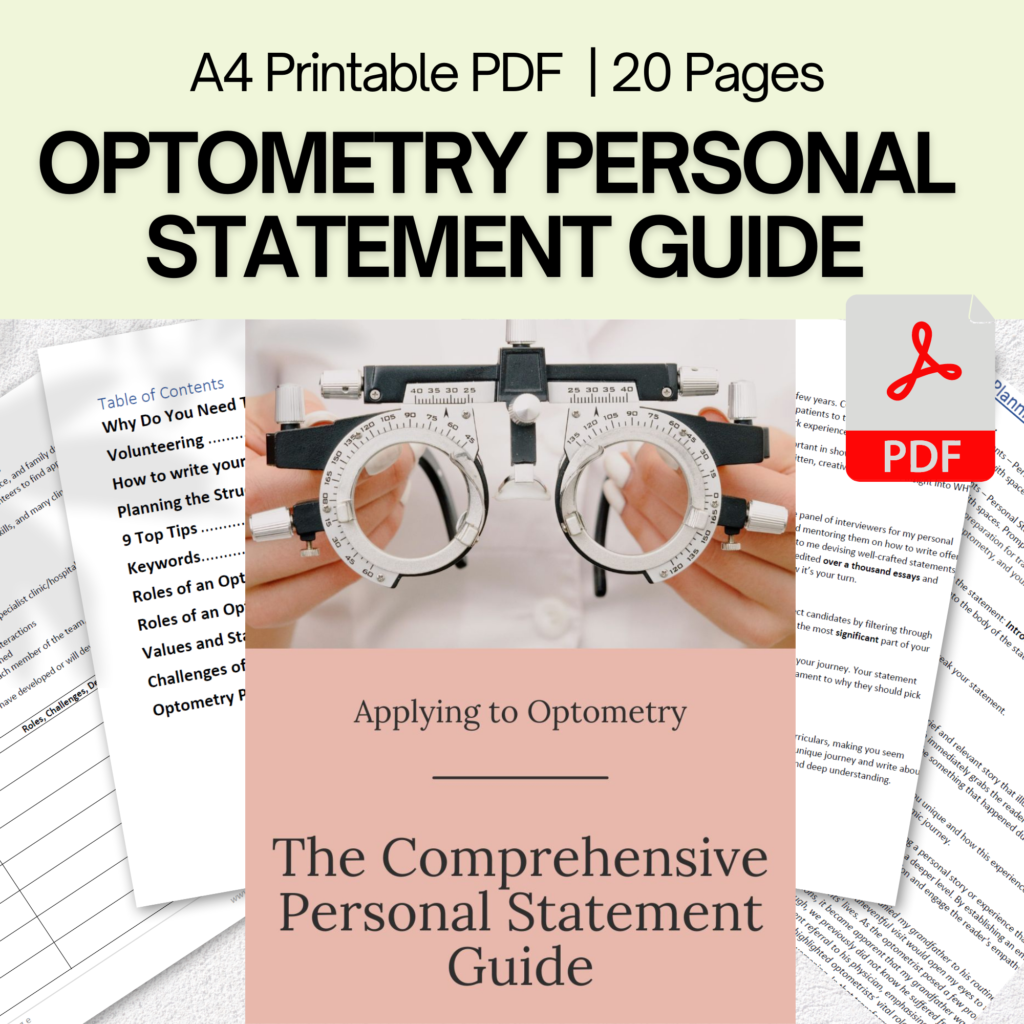 Purchase the full guide with 3 successful examples, keywords, insider knowledge, top tips, full structure breakdown, and more...
Step 3: mentor/editing service.
Find a Mentor
Most applicants resort to their career adviser for help with their optometry personal statement. Make sure your career adviser has a track record of successful students who have previously applied and helped with a personal statement optometry application.
Optometry is a unique field, focusing on the eyes and a part of healthcare. It's competitive, meaning you want to use each paragraph to add value rather than repeating what's already on your UCAS application.
The universities will have your academic records, predicted grades, and final results- so they know you're hard working and can handle the workload. They want to know how you are as a person, your work experience, knowledge beyond the A Level curriculum, and evidence of your caring nature.
Professional Mentor – a personal statement editor or advisor is someone who helps applicants for a living. They should have had experience with optometry and the application process. My services include editing, rewriting, content addition or budget services which include proofreading, review, and grammar corrections .
Optometrist – if you've shadowed an optometrist you might be able to ask them to read through your personal statement for optometry. They can highlight any technical errors or fact-check to make sure the content is correct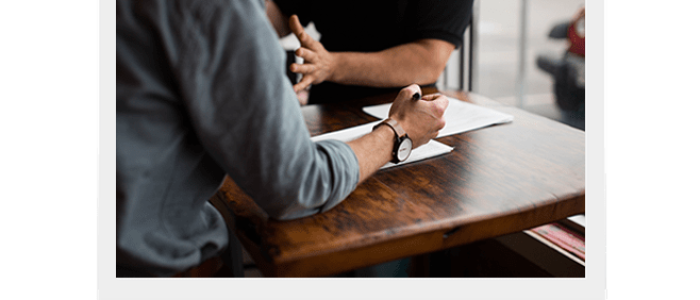 Personal Statement Optometry Example
"As an avid photographer, I grew passionate about learning the different camera lenses, apertures, and their impact on focus. This intertwined with my anatomical interests, which stemmed from biology, where I dissected an eye. Visualising the ciliary muscles and learning their function alongside the zonular fibres helped me to understand their function on the lens. A simple contraction causes tension enabling us to focus on near objects. This significant but small muscle carries out an essential function, if impaired, our vision would be hugely affected. Researching this inspired me to understand ocular anatomy and age-related conditions. My research and the dissection tutorial sparked my fascination for vision health. As a teenager, I was always drawn to healthcare, but I was now drawn to this fascinating sector of healthcare. Following my research on age-related conditions, I came across cataracts which are prevalent within the geriatric population. I oversaw the impact cataracts had on elderly patients while volunteering weekly at a residential home. Many residents lacked independence due to their visual impairments and mobility issues. I recognised that many required visual aids, glasses, or regular medication and appointments. To understand the impact this had on their quality of life, I spoke to many who were happy to share their stories. I empathised with their struggles and understood how vision is essential. I also learned how residents coped with their deteriorating vision by improving their room lighting, colour-coded medication, and asking for help. I was able to help with tasks like clipping nails, meal times, and cleaning. I found the team to be very helpful, and we worked closely to make sure everyone was cared for. This work was undoubtedly rewarding, but it made me wonder how those in developing countries or of a lower income are able to access or afford such care. This made me grateful for the cataract surgeries and extensive care the NHS provides for all ages. I hope to use this experience to understand my future patients and educate them on coping methods while they await surgery. I found myself using a more gentle and slower speech when communicating with elderly patients; some suffered from hearing issues and additionally required me to write things down or speak facing them while accentuating my words. I now bear this in mind and am more patient and empathetic toward others. To understand what optometry entails, I shadowed my optometrist for two weeks. I oversaw consultations, eye health checks, diabetic checks, and the use of OCT scans. Being eager to learn, I curiously asked the optometrist to explain the purpose behind each check. I'm grateful that she was kind enough to explain the procedures and the various conditions that can arise. We spoke about retinal detachment, symptoms, and the risk of sudden vision loss. I recognised how crucial it is to care for those in the chair, whether it be elderly patients or those with limited English. Each required a thorough check and an explanation that they could understand. In order to gain a comprehensive experience, I learned about the administrative side of optometry, what is involved in running a clinic, and ensuring referrals are followed up. I had a chance to respond to phone calls and book appointments. This improved my communication skills and ability to empathise with those who were distressed by their symptoms, I could relate as I had recently suffered from allergies, which caused a great deal of irritation and itchiness. Overall, I believe my shadowing, rooted interests in anatomy, and willingness to work in a patient-centred profession have drawn me to optometry. I, therefore, wish to learn, develop, and treat those who are in my care by providing a quality service that will continue beyond university."
Remember- Scope of Practice, use keywords, and get help with your Personal Statement Optometry
Sentence structure, flow, spelling, and grammar are equally important. Without flow and good transitional sentences, it becomes difficult to read, losing the admission tutor's interest.
Therefore, I strongly advise getting professional help with the draft once it is written. Invest in your future now to maximise your chances of getting into your dream 0ptometry course.
Get help from an experienced writer Volunteering in your local area Top 3 Dental Personal Statements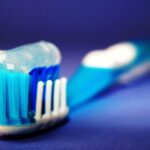 Personal Statement
Personal Statement Examples
Uncategorized
Input your search keywords and press Enter.
Student Good Guide
The best UK online resource for students
Optometry Personal Statement
Use this Optometry personal statement example as an inspiration to write your own for the UK university application, if you are applying to study Optometry course.
Finding a profession that both fulfils one's intellectual interests and provides a sense of purpose is the key to a rewarding career. It would be necessary for me to pursue a career with a solid scientific aspect to work, since I have always been fascinated by the fields of biology and chemistry, with the objective of helping people every day. As a result of my involvement in various work placements within the health sector, I have come to realize that optometry is a profession that allows me to combine both. I have been captivated by human anatomy because of my studies in sciences at school. Studying biology has allowed me to gain a great deal of insight into how the human body develops diseases and how it attempts to fight them – sometimes unsuccessfully. Studying Level Chemistry has reinforced my understanding of biochemistry, which has been of particular interest to me. In school, I have thoroughly enjoyed studying biology and chemistry, and I look forward to applying what I have learned in these subjects to gain a detailed understanding of ocular science.
An extended work placement at a local optician helped me gain a deeper understanding of optometry both as a field of study and a profession. I shadowed different opticians as they performed eye tests and contact lens fittings during the placement. The importance of good communication skills in optometry has become apparent to me. Customers and patients would have a much more difficult time navigating what can often be complex procedures without them. In cases where patients are suffering from vision problems or are distressed by the prospect of undergoing tests, opticians should also act with empathy and patience. In the laboratory, I also had the opportunity to observe – and sometimes participate in – the lens and frame preparation processes during my placement. As a result of this experience, I have a much better understanding of the different types of lenses that are used in glasses, as well as the technical skills involved in making them. Since I found the work placement so rewarding, I have continued to volunteer every Saturday at the same optician.
I have also carried out a work placement at a local pharmacy. This experience encouraged me to develop some of the personal skills that I believe are necessary for working as an optician. During the placement, I had the opportunity to interact with customers. Through this, I learnt how much I enjoy work in which I can offer advice to people, and also felt a gratifying sense of responsibility in response to the fact that the advice I gave them regarding non-prescription medication could play a role in alleviating the symptoms of their health problems.
In my spare time, I have participated in a range of activities that also allow me to be involved in helping people. In Year 12 I mentored a group of Year 7 students; I enjoyed being able to make them feel less apprehensive about starting life in secondary school. I have been involved with several fund-raising initiatives for Afrikids and Cancer Research, such as selling cakes and doing a sponsored walk. These activities gave me a sense of satisfaction by allowing me to work as part of a team with a common goal. My sense of teamwork has also been improved by my involvement in my school's hockey and netball teams. On a more personal note, I am a highly enthusiastic musician; I play the guitar, and also particularly enjoy traditional Indian music. I have found learning to play an instrument to be both an outlet for self-expression and a way of developing my skills of perseverance. I am also an avid reader of fiction, in particular stories that ignite my sense of adventure, such as Lewis Carroll's Alice in Wonderland.
Recommended reading:
Personal Statement Examples
How to Write a Personal Statement for a PhD
UCAS Personal Statement: A Writing Guide And Tips For Success
How to Write a Personal Statement That Stands Out
Tips for Writing a Personal Statement for the University
How to Write UCAS Reference Letter
Optometry Personal Statement Examples
1 Personal Statement Example Links
2 Career Opportunities
3 UK Admission Requirements
4 UK Earnings Potential For Optometrists
5 Similar Courses in the UK
6 UK Curriculum
7 Alumni Network
Personal Statement Example Links
Personal Statement Example 1
Personal Statement Example 2
Personal Statement Example 3
Personal Statement Example 4
Personal Statement Example 5
Personal Statement Example 6
Ever been intrigued by the complexity and wonder of human vision? Inspired by the idea of improving and preserving sight through the science of eye care?
If so, a degree in Optometry could be your perfect journey. This fascinating field equips you with the knowledge and skills to diagnose and treat a variety of eye conditions, enhancing people's quality of life through better vision.
As an optometrist, you will be responsible for diagnosing and managing vision problems, prescribing corrective lenses and medications, and providing advice on eye care and hygiene.
You may also work alongside ophthalmologists, surgeons, and other healthcare professionals to provide comprehensive eye care services.
To become an optometrist, you will need to complete a Doctor of Optometry degree program, which typically takes four years after completing a Bachelor's degree.
During your degree, you will gain in-depth knowledge of ocular anatomy, physiology, optics, and pathology, as well as practical experience in clinical settings.
A career as an optometrist offers a high level of job security, competitive salaries, and the opportunity to make a positive impact on people's lives by improving their vision and overall quality of life.
👍 When writing a personal statement : Highlight your passion for the course, demonstrating your understanding of it. Use relevant personal experiences, coursework, or work history to showcase how these have fostered your interest and readiness for the course.
Career Opportunities
Someone with a degree in optometry can pursue a number of different careers and professions. These include:
Optometrist: An optometrist is a healthcare professional who specializes in the diagnosis, treatment, and management of eye and vision care. Optometrists provide comprehensive eye exams, prescribe corrective lenses, diagnose and treat eye diseases, and perform vision therapy.
Ophthalmologist: An ophthalmologist is a medical doctor who specializes in the diagnosis, treatment, and management of eye and vision care. Ophthalmologists provide comprehensive eye exams, prescribe corrective lenses, diagnose and treat eye diseases, and perform surgery.
Optician: An optician is a healthcare professional who specializes in the fitting and dispensing of eyeglasses and contact lenses. Opticians also provide advice on the selection of frames and lenses, as well as the maintenance and repair of eyeglasses and contact lenses.
Vision Therapist: A vision therapist is a healthcare professional who specializes in the diagnosis, treatment, and management of vision-related problems. Vision therapists provide comprehensive vision therapy, including eye exercises and vision training.
Optical Scientist: An optical scientist is a scientist who specializes in the study of light and its properties. Optical scientists research and develop new optical technologies, such as lenses, optical instruments, and optical systems.
Optometric Technician: An optometric technician is a healthcare professional who assists optometrists in providing eye care services. Their responsibilities include conducting preliminary eye tests, maintaining optical instruments, and assisting with patient care.
UK Admission Requirements
In order to be accepted into an Optometry course in the UK, applicants must have achieved a minimum of three A-Levels at grade A or above, with at least one of these being in a science subject. Additionally, applicants must have achieved a minimum of five GCSEs at grade A*-C or equivalent, including Maths and English.
The entry requirements for an Optometry course in the UK are generally more stringent than those for similar courses such as Ophthalmology or Orthoptics. For example, applicants to an Optometry course are usually required to have achieved higher grades in their A-Levels and GCSEs than those applying to other courses.
Additionally, applicants to an Optometry course must usually have studied a science subject at A-Level , while those applying to other courses may not be required to do so.
UK Earnings Potential For Optometrists
The average earnings for someone with a degree in optometry vary depending on the location and type of practice. According to the Association of Optometrists, the average salary for optometrists in the UK is £58,000 per year. The highest salaries are typically found in London and the South East of England, where salaries can exceed £70,000.
In terms of trends in the job market, the demand for optometrists is expected to increase over the next few years due to an aging population and an increasing awareness of the importance of eye health.
The introduction of new technologies such as telemedicine and virtual reality are likely to create more opportunities for optometrists.
Similar Courses in the UK
Other university courses related to Optometry include Ophthalmic Dispensing, Orthoptics, and Vision Science.
Ophthalmic Dispensing focuses on the practical application of optical science, teaching students the skills needed to design, supply, and fit eyeglasses and contact lenses.
Orthoptics is a specialized area of optometry that focuses on the diagnosis and management of eye movement disorders.
Vision Science is an interdisciplinary field that combines the study of optics, vision, and neuroscience to understand how the visual system works.
The key differences between these courses and Optometry are that Optometry focuses on the diagnosis and management of eye and vision problems, while the other courses focus on specific areas of the eye and vision field.
In short: Ophthalmic Dispensing focuses on the practical application of optical science, Orthoptics focuses on the diagnosis and management of eye movement disorders, and Vision Science focuses on the study of optics, vision, and neuroscience.
UK Curriculum
The key topics and modules covered in an Optometry course in the UK typically include:
Anatomy and Physiology of the Eye: This module covers the structure and function of the eye, including the anatomy of the eye, the physiology of vision, and the optics of the eye.
Ophthalmic Optics: This module covers the principles of optics and the use of optical instruments, including the use of lenses and prisms, and the measurement and correction of refractive errors.
Clinical Optometry: This module covers the diagnosis and management of eye diseases and disorders, as well as the application of optical aids and contact lenses.
Contact Lens Practice: This module covers the use and fitting of contact lenses, and the management of contact lens-related problems.
Low Vision and Rehabilitation: This module covers the diagnosis and management of low vision, as well as the use of low vision aids.
Professional Practice: This module covers the professional responsibilities of an optometrist, including the ethical and legal aspects of practice.
Hands-on experience and practical work are integral to an Optometry course. Students will typically have the opportunity to work with patients in a clinical setting, as well as practice fitting contact lenses and using optical instruments.
Alumni Network
Notable alumni from the course of optometry include Dr. George Waring IV , who is a professor at the University of Alabama School of Optometry. He is an internationally recognized leader in the field of optometry and has contributed to the advancement of the profession through his research, teaching, and clinical practice.
Dr. Waring has published numerous articles in peer-reviewed journals and has lectured extensively on the topics of contact lenses, ocular disease, and vision care. He is also the recipient of numerous awards and honors, including the American Academy of Optometry's Distinguished Service Award and the American Optometric Association's Lifetime Achievement Award.
The University of Alabama School of Optometry also hosts an annual Alumni Reunion, which is a great opportunity for alumni to connect with each other and stay up to date on the latest developments in the field.
Alumni also have the opportunity to participate in a variety of networking events, such as the Alumni Networking Dinner, which is held twice a year. This event provides alumni with the opportunity to meet and network with fellow alumni and faculty members. Additionally, alumni can join the Alumni Association, which provides access to exclusive events and resources.
Reach out to us for career and sponsorship opportunities
© 2023 Acrosophy Excellence in Application
A Medical MBA Company The Medical MBA Ltd Company number: 13561401 86-90 Paul Street, London, England, United Kingdom, EC2A 4NE
How to write a wicked awesome personal statement
Today I want to reach out to those prospective students out there who are trying to tackle the ever-daunting personal statement.
For some of you, writing isn't your strong suit, writing about yourself is uncomfortable, and fitting everything within 4,500 characters seems impossible. However, personal statements are extremely important. They are the "face" to your application. Without it, you're only a list of achievements and scores.
Kristen Tobin, Director of Admissions at NECO, says, "The purpose of a personal statement is for a student to provide a more personalized overview of who they are as a person and as an applicant. The personal statement is great opportunity for a student to talk about their journey and what has led them to the decision to pursue optometry." This is your chance to show admissions who you really are before they call you in to interview!
In this blog I've compiled some strategies I found helpful, some advice from NECO Admissions, and web resources to help you write a killer personal statement.
Start early.
Writing is a process, and this is one of the most important things you'll write, so you want to give yourself plenty of time. Begin your brainstorming at least a month in advance! Ms. Tobin advises, "As students sit down to write their personal statement, I encourage them to take some time to reflect on their own academic, professional and personal experiences and how those experiences led them to applying to optometry school and to NECO." After cranking out your first draft, put it away for several days. Look at it again with fresh eyes, then revise and revise again. When you think you've finished, take it to a friend, mentor, or writing center for feedback. Repeat as necessary. You'll go through several revisions before you have a final copy.
Avoid summarizing your resume.
Your personal statement is not your resume in word form. Admissions will already have a list of your achievements and extracurricular activities in addition to your GPA and OAT scores. What they really need to know is who you are as a person, what you value, and what kind of doctor you will be. Ms. Tobin explains, "At NECO we complete a very holistic approach of applications which includes reviewing grades, test scores, work, volunteer and extracurricular experience, and letters of recommendation. What the personal statement adds to the equation is insight into the student as a person and also as a potential student and optometrist."
Tell a story.
Admissions staff will be reading through hundreds of applications; yours needs to stand out. Try structuring your personal statement in a way that follows a narrative. Begin with a hook, something that draws the reader in, such as a particular experience or personality trait that makes you unique. Then use that throughout the paper to keep a natural flow. While a thesis statement is not necessary for personal statements, I recommend having one to guide and structure the rest of your paper.
For example, I began my personal statement by describing the scene at one of my volunteer experiences. I then used aspects of that experience throughout the paper to illustrate why optometry is a good fit and what traits I felt qualified me to be admitted.
One of the purposes of the personal statement is for admissions to find out what kind of person you are. This is your chance to show your personality! Talk about why you chose optometry and what motivates you to succeed. It might feel more natural to talk about your family, the doctors you shadowed, or particular patient experiences, but remember to focus on you . The admissions staff at NECO wants you to know "The best personal statements are reflective, thoughtful, honest and most importantly, well written! We understand that not every student has a radically compelling story but we know that everyone does have something to share. I find that optometry students are some of the most dedicated, hard-working and compassionate people I have ever met and often times the best essays exude these qualities.
Still feeling lost? Check out these articles written for students just like you:
"Your application to [optometry] school is a testimony to your desire to ultimately be a doctor. The admissions committee will look at your essay to see that you've answered the obvious, but not so simple, question "Why?" You must be able to explain your motivation for attending [optometry] school." The Student Doctor Network
"Remember that you're selling yourself as a great addition to the profession. This is where you talk about your strengths, passion for the field, and all your extra-curricular hard work you've done in preparing for optometry school." oatcracker.com/blog
"The goal of this essay is to have your reader put down your [personal statement] and say to themselves "wow, this applicant knows exactly why they want to become a [optometrist] and it's legit." NOT "oh wow this applicant is very qualified." reddit.com/the-personal-statement
Learn more about us.
Request Information
Take a virtual tour of NECO
Become an Inspiring Future ODs Ambassador!            LEARN MORE
futureeyedoc.org
ASCO Learning Center
Optometry Admission Test
Optometry Programs Admissions Directory
ASCOConnect
Meetings & Events
Sponsorship Opportunities

Inside OptomCAS Part II: Your Personal Statement for Applying to Optometry School
In the previous post, we zoomed in on the Letters of Evaluation (LOEs) section of the application for optometry school, clarifying requirements and providing some pearls for effectively fulfilling them. This time we turn our attention to another crucial part of the application: the personal statement, a.k.a., the essay.
The LOEs and the personal statement [both of which you'll manage through the  Optometry Centralized Application Service (OptomCAS)]  are relied upon heavily by the schools and colleges of optometry as they determine whether you're the type of person who can succeed as a student in their programs and as a future optometrist. Your official instructions for composing the essay are as follows: "Please describe what inspires your decision for becoming an optometrist, including your preparation for training in this profession, your aptitude and motivation, the basis for your interest in optometry, and your future career goals. Your essay should be limited to 4500 characters."
While the instructions have a kind of "just the facts," flat quality, your essay will need to be the opposite of that in order to provide the admissions office with information they'll notice and appreciate. According to Michael Bacigalupi, OD, MS, FAAO, Assistant Dean for Student Affairs & Admissions at Nova Southeastern University College of Optometry (NSU), "The personal statement allows me to get to know a student much better than just filling out blank spaces and checking off boxes on an application. It gives me a better sense of who the applicant is. Through the personal statement, students can convey what we're looking for, which is motivation, dedication and a love of the profession of optometry. Those qualities aren't measurable by OAT scores and GPAs." By the way, Dr. Bacigalupi uses the word "love" of the profession on purpose. "I want students to be passionate about becoming an optometrist," he says. "Like in any health profession, the rewards can be substantial, but the road to success is not easy, so you have to love it."
Like some other schools and colleges of optometry, NSU requires applicants to submit an essay in addition to the personal statement. In fact, they ask for two supplemental essays. The two essay questions change from time to time, but for the last application cycle they were: 1) "What specifically are your reasons for choosing to apply to Nova Southeastern University College of Optometry?" and 2) "Professional school is very challenging. What experiences in your life and/or undergraduate career have prepared you for the rigors of optometry school?"
Dr. Bacigalupi says the statements and essays (he reads about 3,000 per year) that catch his attention are the ones that tell a story and talk about a crossroad or a serious decision an applicant made in life that led him or her to optometry as a career. He cites as an example, "Let's say someone was an at-risk youth but realized that's not the way he or she wanted to end up so instead took the right path and decided to focus on school. That's a story that illustrates motivation." He also recalls an essay from an applicant who had temporarily lost his vision, which led to the realization of how important sight is in daily life and the desire to help safeguard it for others. Don't worry if your experiences aren't as dramatic as those, Dr. Bacigalupi says, just be honest while providing insight into who you really are.
Essays that definitely don't impress are those that seem to be quickly thrown together or are poorly crafted and contain spelling or grammar errors. "What comes across through those things is that the applicant rushed through this step without much care, which may indicate a lack of commitment or that this isn't that important to him or her," Dr. Bacigalupi explains. He recommends having another person or people, perhaps with no ties to optometry, read the personal statement with an eye toward content, grammar and readability before it's submitted. "That gives you insight into whether it's readable and will be effective," he says.
Need more inspiration and ideas about what to write about in your personal statement? ASCO points out in its Optometry Career Guide that, in general, optometry schools are looking for students who can demonstrate strong academic commitment as well as exhibit the potential to excel in deductive reasoning, interpersonal communication and empathy. They like to attract well-rounded candidates who have achieved not only in the classroom but also in other areas, such as in leadership ability. A disposition to serve others and a work ethic characterized by dedication and persistence are other desirable qualities. Adds Dr. Bacigalupi, "We want to see in the statement and essays that we'd be admitting teachable students who ultimately will make good colleagues; therefore, the right balance of people skills and academic abilities is very important."
The 2015-2016  OptomCAS application  cycle opens on July 1, so the time to start working on your essay is right about now. Good luck!
Association of Schools and Colleges of Optometry
Postal address: 143 Rollins Ave #2046 Rockville, MD 20847
Tel: (301) 231-5944 Fax: (301) 770-1828 About ASCO / Contact Us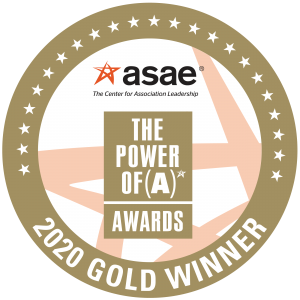 Professional Development
Faculty Directory
Data & Reports
Optometric Education Leadership Institute
Committees, Task Forces, SIGs & Groups
International Optometric Education
Clinical Preceptors' Toolkit
ASCO Policy Guidelines & Reports
Jobs / Careers
Graduate Education and Research
Career Opportunities for Doctors of Optometry in Academia
Interprofessional Education and Collaborative Practice
ASCO Inspiring Future ODs Ambassador Program
Resources for Applicants and Advisors
ASCO Member Schools and Colleges
Associate Member Schools
Residency Programs
Speaker Series Sponsored by Johnson & Johnson Vision
Diversity and Inclusion Resources
Anti-Racism Compiled Resource List
ASCO Cultural Competence
Optometry Summer Programs
Data & Surveys
Resolutions
Eye on Optometry Blog
Additional Resources
The Journal of Optometric Education
ASCO Staff Contact Information
Executive Committee and Board of Directors
Strategic Plan
ASCO Code of Ethics and Statement of Values
Thank You Sponsors!