Effective Problem-Solving Techniques in Business
January 20, 2023
Purdue Online
Problem solving is an increasingly important soft skill for those in business. The Future of Jobs Survey by the World Economic Forum drives this point home. According to this report, complex problem solving is identified as one of the top 15 skills that will be sought by employers in 2025, along with other soft skills such as analytical thinking, creativity and leadership.
Dr. Amy David , clinical associate professor of management for supply chain and operations management, spoke about business problem-solving methods and how the Purdue University Online MBA program prepares students to be business decision-makers.
Why Are Problem-Solving Skills Essential in Leadership Roles?
Every business will face challenges at some point. Those that are successful will have people in place who can identify and solve problems before the damage is done.
"The business world is constantly changing, and companies need to be able to adapt well in order to produce good results and meet the needs of their customers," David says. "They also need to keep in mind the triple bottom line of 'people, profit and planet.' And these priorities are constantly evolving."
To that end, David says people in management or leadership need to be able to handle new situations, something that may be outside the scope of their everyday work.
"The name of the game these days is change—and the speed of change—and that means solving new problems on a daily basis," she says.
The pace of information and technology has also empowered the customer in a new way that provides challenges—or opportunities—for businesses to respond.
"Our customers have a lot more information and a lot more power," she says. "If you think about somebody having an unhappy experience and tweeting about it, that's very different from maybe 15 years ago. Back then, if you had a bad experience with a product, you might grumble about it to one or two people."
David says that this reality changes how quickly organizations need to react and respond to their customers. And taking prompt and decisive action requires solid problem-solving skills.
What Are Some of the Most Effective Problem-Solving Methods?
David says there are a few things to consider when encountering a challenge in business.
"When faced with a problem, are we talking about something that is broad and affects a lot of people? Or is it something that affects a select few? Depending on the issue and situation, you'll need to use different types of problem-solving strategies," she says.
Using Techniques
There are a number of techniques that businesses use to problem solve. These can include:
Five Whys : This approach is helpful when the problem at hand is clear but the underlying causes are less so. By asking "Why?" five times, the final answer should get at the potential root of the problem and perhaps yield a solution.
Gap Analysis : Companies use gap analyses to compare current performance with expected or desired performance, which will help a company determine how to use its resources differently or adjust expectations.
Gemba Walk : The name, which is derived from a Japanese word meaning "the real place," refers to a commonly used technique that allows managers to see what works (and what doesn't) from the ground up. This is an opportunity for managers to focus on the fundamental elements of the process, identify where the value stream is and determine areas that could use improvement.
Porter's Five Forces : Developed by Harvard Business School professor Michael E. Porter, applying the Five Forces is a way for companies to identify competitors for their business or services, and determine how the organization can adjust to stay ahead of the game.
Six Thinking Hats : In his book of the same name, Dr. Edward de Bono details this method that encourages parallel thinking and attempting to solve a problem by trying on different "thinking hats." Each color hat signifies a different approach that can be utilized in the problem-solving process, ranging from logic to feelings to creativity and beyond. This method allows organizations to view problems from different angles and perspectives.
SWOT Analysis : This common strategic planning and management tool helps businesses identify strengths, weaknesses, opportunities and threats (SWOT).
"We have a lot of these different tools," David says. "Which one to use when is going to be dependent on the problem itself, the level of the stakeholders, the number of different stakeholder groups and so on."
Each of the techniques outlined above uses the same core steps of problem solving:
Identify and define the problem
Consider possible solutions
Evaluate options
Choose the best solution
Implement the solution
Evaluate the outcome
Data drives a lot of daily decisions in business and beyond. Analytics have also been deployed to problem solve.
"We have specific classes around storytelling with data and how you convince your audience to understand what the data is," David says. "Your audience has to trust the data, and only then can you use it for real decision-making."
Data can be a powerful tool for identifying larger trends and making informed decisions when it's clearly understood and communicated. It's also vital for performance monitoring and optimization.
How Is Problem Solving Prioritized in Purdue's Online MBA?
The courses in the Purdue Online MBA program teach problem-solving methods to students, keeping them up to date with the latest techniques and allowing them to apply their knowledge to business-related scenarios.
"I can give you a model or a tool, but most of the time, a real-world situation is going to be a lot messier and more valuable than what we've seen in a textbook," David says. "Asking students to take what they know and apply it to a case where there's not one single correct answer is a big part of the learning experience."
Make Your Own Decision to Further Your Career
An online MBA from Purdue University can help advance your career by teaching you problem-solving skills, decision-making strategies and more. Reach out today to learn more about earning an online MBA with Purdue University .
About the Author
Communication
Health Sciences
Student Advice

Upmetrics AI Assistant: Simplifying Business Planning through AI-Powered Insights. Learn How

400+ Sample Business Plans
Business Plan Course
Strategic canvas templates, e-books, guides & more.
Customers Success Stories
Business planning, financial forecasting, ai assistance, see how upmetrics works →, stratrgic planning, business consultants, entrepreneurs and small business, accelerators and incubators, educators & business schools, students & scholars.
4 Proven Techniques For Effective Business Problem Solving

Free Business Problem Statement Templates
Aayushi Mistry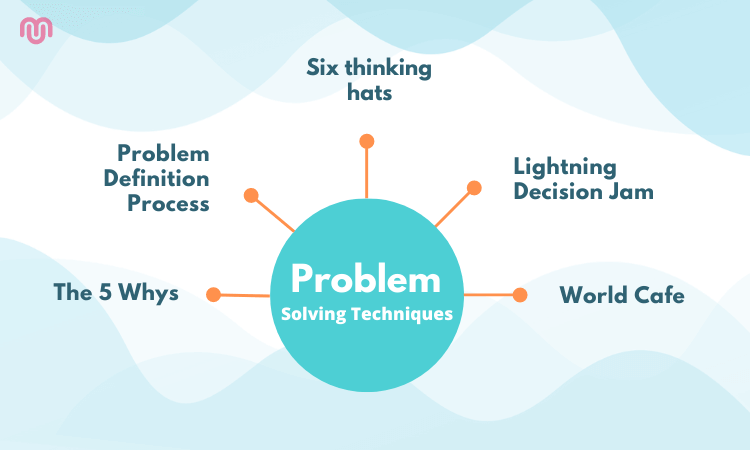 There are several fundamentals on which your business stands, remains stable, and soars at the heights for you. These fundamentals are Research and Development of your product and services, Marketing along with market analysis and implementations, sales, accounts, customer support, and human resources. These fundamentals remain the same regardless of the size of your company.
Ideally, for your company to run smoothly, all the fundamentals must remain in balance. However, more often than not, the real scenario is far away from the ideal. As problems arise every day, your business needs new optimizations every day. And it is within these problems that you will actually find the job of having a business.
In any way, it is very important for you to look at your operations and make them as error-free as possible. But, how to do that? Well, this is what this blog post is all about- Actionable steps to business problem-solving .
So Firstly, You Have to Determine What Is the Actual Problem?
Running a company is not easy. Hundreds of things come at you from all different directions. In that case, a lot of time, you might not even realize that there is any problem. So when you see that everything is not the way it is supposed to be. Find out the actual problem.
There could be a problem in any of the fundamental aspects that we discussed above. Moreover, A lot of times, it is possible to have problems in multiple areas of business. And knowing the area of the problem is the first and most important step toward solving the problem.
And then, understand the seriousness of the problem?
At times, the problem at hand requires a solution. But you might not need to act on it immediately. It is so much like a dent in your ship. But other times, the problems might thrash right under your ship. And it becomes so severe that you need to work on it immediately. If not, the problem might just sink your entire business.
Some of such severe problems include not having adequate funds, improper marketing, and sales strategy, not enough human resources, shortage of technology, improper leadership, and more.
Apply proper damage control
And solve problems from the very root, to identify the problem, here are a few techniques you can implement..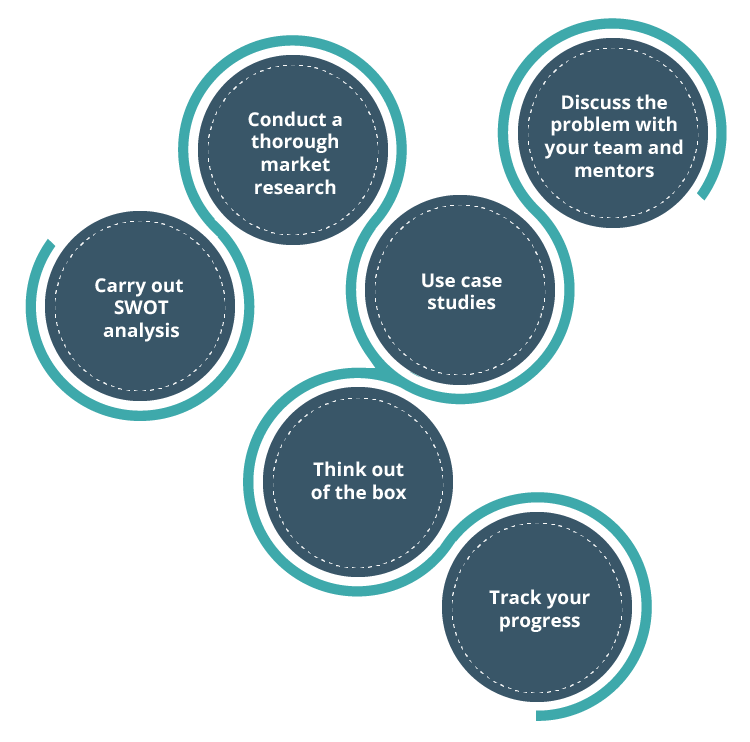 Apply SWOT analysis
SWOT analysis stands for Strengths, Weaknesses, Opportunities, and Threats. A lot of times, companies use this model for competitive analysis . But it can also give you insights into the operations and management of your company. It helps you figure out the strong points and weak points of every operation of all the departments.
Similarly, it always helps you pinpoint your weakness and threats. And most often, the problem in your company is underlined with weakness and probable threats. And to identify it and look deeply at it, SWOT analysis could be your best tool.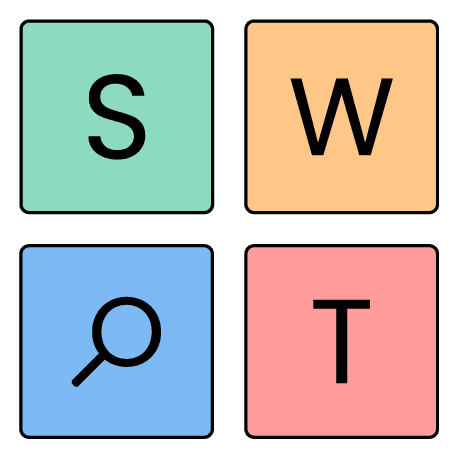 Want to create a SWOT analysis for your business?
Craft a powerful SWOT Analysis in just minutes using our user-friendly and free online SWOT Analysis Generator Tool!
Conduct Market Research
You surely pay a lot of your time and effort to make your operations smooth. But a lot of the time, your problem is outside your office. That's because the market keeps changing all the time. The reason for the change could be anything including competitors, the change in demand and supply, recession or economic boom, or anything!
The market is unpredictable and it can change at any moment. Sometimes the change is obvious and sometimes it is out of the blue. But even the most minute change can shake the very fundamentals of your business.
Refer Case Studies
A lot of companies like to document their previous problems and their solutions. And it is not a bad idea. But it can also be overwhelming and hence, most companies do not prefer to do it. But there are a lot of business journals online and offline that document some of the most challenging problems and breakthroughs.
In fact, there are different journals and magazines for different areas of business. And being a business person, it is always a good idea to catch up with those journals and magazines.
Discuss with your team and mentors
While it is true that a team of like-minded people helps you smooth your office operations. But sometimes, it takes the differences that make you look for your solutions differently. And that's how your teammates can help you out. And usually, mentors are more experienced.
They have generally seen the more perplexing scenario in the business and in the market. And you could surely rely on their judgment to solve problems. The goal is to solve your problems quickly and efficiently.
Be creative
No matter the problem or situation, it is always a good idea to think out of the box. It not only forces you to have unique solutions. But also, puts you in distinct positions which you can leverage to take your business to new heights. Along with that, you also find ways to optimize your finances and resources. After all, problem-solving in business is all about creativity and implementation.
Track the progress
All your thoughtful, well-discussed, creative solutions won't be enough if you do not analyze and optimize them. So, when you come up with solutions, make sustainable plans to analyze them.
4 Effective Problem-Solving Techniques:
Six thinking hats.
Six Thinking Hats focuses on identifying the problems and their solutions from different perspectives. It involves consulting with team members from different departments and ranks. And that's how you get a complete overview of the situations and their solutions. It involves data research and analysis as well as creative brainstorming.
This problem-solving technique opens space for different ideas and removes roadblocks from a solution.
Lightning Decision Jam
Lightning Decision Jam is one of the most important problem-solving strategies. The problem-solving process requires more of a creative upfront. It does not only set things right but allows you to have fun along the way.
In this problem-solving technique, you invite a few qualified people from your team and discuss a certain problem. These people put their problems and their probable solutions on a sheet of paper without any discussion. One by one, they present it to the host and discuss it collectively.
After which the priority of the solution is then decided by a collective vote and the solution is put into execution accordingly. The best advantages of this technique are:
Your entire team is in alignment with the problem, the solution, and the implementation.
Everyone on the team has a divided responsibility.
Everyone on the team takes accountability for each other.
Hence, the result of the implied solution is seen clearly.
This problem-solving technique not only goes as deep as the problem but is at the heart of the organization. It aligns with your vision, mission, and your practices to achieve it. It is highly effective in helping a group to find the root cause of any problem or challenge and conduct root cause analysis that will deliver results.
By beginning with the creation of a problem statement and going through five stages to refine it into a root cause problem statement, The 5 Whys provides everything you need to guide a group through a root cause analysis with ease.
World Cafe is a powerful problem-solving technique that directs your team's attention to solving complex problems. This problem-solving technique enables this approach by creating a relaxed atmosphere. The participants self-organize and explore relevant topics for problem-solving purposes.
Build your Business Plan Faster
with step-by-step Guidance & AI Assistance.

About the Author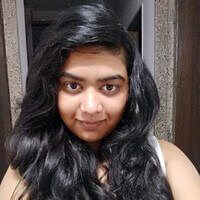 Since childhood, I was in awe of the magic that words bring. But while studying computer science in college, my world turned upside down. I found my calling in being a copywriter and I plunged into a world of words. Since then, there is no looking back. Even today, nothing excites me to find out the wonders the words can bring!
Related Articles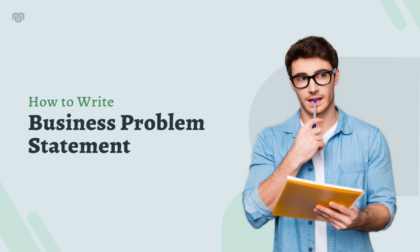 Business Problem Statement Explained with Examples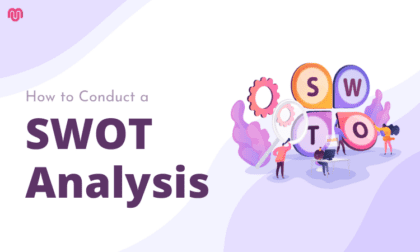 What is SWOT Analysis & How to Conduct it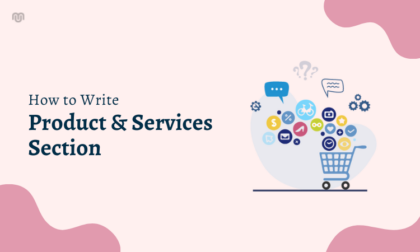 Write Products and Services Section of a Business Plan

Reach Your Goals with Accurate Planning
No Risk – Cancel at Any Time – 15 Day Money Back Guarantee

Popular Templates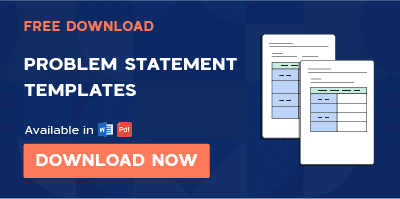 Coaching Skills Training
Coaching TIPS²™
Continuous Improvement Coaching
Courageous Conversations Workshop
Executive Coaching Program
Feedback 360
Safety Coaching
Sales Coaching Training Program
Free Consultation
Applied Strategic Thinking®
Strategic Leadership Course
Strategic Teaming
Strategy Development Processes and Services
Communication Training for Managers
Conflict and Collaboration
Confronting Racism Workshop
Delegation & Accountability
Diversity, Equity, and Inclusion Workshop
Flexible Leadership
Leading Change
Leading Groups to Solutions
Leading Innovation
Mid-Level Management Training
Qualities of Leadership
Bottom Line Leadership
Customized Leadership Development Programs
Leadership Development Program Design
Mini-MBA & Operational Finance
Problem Solving and Decision Making in the Workplace
Transition to Leadership
Virtual Leadership
High-Performance Teamwork
Leadership Team Alignment Workshop
Orienteering
Corporate Outdoor Training and Team Building
Retreats for Teams
Innovation Skills Training
Personal Impact Workshop
Supervisor Training Programs
Customization of CMOE's Learning Library
Full Curriculum Development and Design
Learning & Development Advisory Services
Bottom Line Leadership Training
Consulting Services
Leadership Retreats
Learning and Development Consulting Services
Needs Analysis and Organization Assessments
Transformation & Change Solutions
Facilitator Training Workshop
Empathic Leadership
Supervisor Development Series
All Courses
Digital Learning
Books and Publications
Assessments and Surveys
Clients Served
History and Experience
Meet the CMOE Team
Testimonials
Articles & Tools
Scenario Templates
Certified Partners
Event Resources
Industry Insights
Resource Library
Video Library
News and Events
Professional Accreditation and Continuing Education Units
Surveys & Assessments
Problem Solving in Business
360-Degree Leadership Assessment
Adaptive Leadership
Authentic Leadership Style
Business Change Strategies
Business-Strategy Principles
Capacity Building
Cascading Strategy
Change Management
Coaching Framework
Coaching in the Workplace
Collaborative Coaching
Competency Assessment
Conflict Resolution in the Workplace
Core Competence
Corporate Strategic Planning
Crisis Leadership
Critical Success Factors
DEI in the Workplace
Directive Leader
Empathetic Leadership Definition
Horizontal Leadership
Inclusive Leadership
Innovation Strategy
Leadership Competency Framework
Leadership Model
Management Succession Planning
Operational Excellence
Organizational Alignment
Participative Leadership Style
Performance Deficiency Coaching
Persuasive Leadership Style
Servant Leadership Style
Strategic Agility
Strategic Alignment
Strategic Audit
Strategic Framework
Strategic Initiative (Examples Included)
Strategic Management
Strategic Mindset Competency
Strategic Thinking
Strategy Committee
Strategy Issues
Strategy Maps
Supportive Leadership Style: Definition and Qualities
Team Building Interventions
Team Environment
Team Performance Assessment
Teamwork Atmosphere
Total Employee Involvement
Training Needs Analysis (TNA) Definition
Transformational Leadership
Visionary Leadership Style
What Is Problem Solving in Business?
Problem-solving in business is defined as implementing processes that reduce or remove obstacles that are preventing you or others from accomplishing operational and strategic business goals.
In business, a problem is a situation that creates a gap between the desired and actual outcomes. In addition, a true problem typically does not have an immediately obvious resolution.
Business problem-solving works best when it is approached through a consistent system in which individuals:
Identify and define the problem
Prioritize the problem based on size, potential impact, and urgency
Complete a root-cause analysis
Develop a variety of possible solutions
Evaluate possible solutions and decide which is most effective
Plan and implement the solution
Why Problem Solving Is Important in Business
Understanding the importance of problem-solving skills in the workplace will help you develop as a leader. Problem-solving skills will help you resolve critical issues and conflicts that you come across. Problem-solving is a valued skill in the workplace because it allows you to:
Apply a standard problem-solving system to all challenges
Find the root causes of problems
Quickly deal with short-term business interruptions
Form plans to deal with long-term problems and improve the organization
See challenges as opportunities
Keep your cool during challenges
How to Solve Business Problems Effectively
There are many different problem-solving skills, but most can be broken into general steps. Here is a four-step method for business problem solving:
1) Identify the Details of the Problem: Gather enough information to accurately define the problem. This can include data on procedures being used, employee actions, relevant workplace rules, and so on. Write down the specific outcome that is needed, but don't assume what the solution should be.
2) Creatively Brainstorm Solutions: Alone or with a team, state every solution you can think of. You'll often need to write them down. To get more solutions, brainstorm with the employees who have the greatest knowledge of the issue.
3) Evaluate Solutions and Make a Decision: Compare and contrast alternative solutions based on the feasibility of each one, including the resources needed to implement it and the return on investment of each one. Finally, make a firm decision on one solution that clearly addresses the root cause of the problem.
4) Take Action: Write up a detailed plan for implementing the solution, get the necessary approvals, and put it into action.
What Are Problem-Solving Skills?
Problem-solving skills are specific procedures that can be used to complete one or more of the four general steps of problem-solving (discussed above). Here are five important examples:
Using Emotional Intelligence: You'll solve problems more calmly when you learn to recognize your own emotional patterns and to empathize with and guide the emotions of others. Avoid knee-jerk responses and making assumptions.
Researching Problems: An effective solution requires an accurate description of the problem. Define simple problems using quick research methods such as asking, "What? Where? When? and How much?." Difficult problems require more in-depth research, such as data exploration, surveys, and interviews.
Creative Brainstorming: When brainstorming with a group, encourage idea creation by listening attentively to everyone, and recognizing everyone's unique contributions.
Logical Reasoning: Develop standard logical steps for analyzing possible solutions to problems. Study and apply ideas about logical fallacies, deductive reasoning, and other areas of analytical thought.
Decisiveness: Use an agreed-upon system for choosing a solution, which can include assigning pros and cons to solutions, identifying mandatory results, getting feedback about solutions, choosing the decision-maker(s), and finishing or repeating the process.
How to Improve Problem-Solving Skills
Learning how to solve business problems takes time and effort. Though some people appear to have been born with superior problem-solving skills, great problem solvers usually have practiced and refined their abilities. You can develop high-level skills for solving problems too, through the following methods:
Ask and Listen: Don't expect to solve every problem alone. Ask for advice, and listen to it carefully.
Practice Curiosity: Any time you're involved in solving a problem, practice researching and defining the problem just a little longer than you would naturally.
Break Down Problems: Whenever possible, break large problems into their smallest units. Then, search for solutions to one unit at a time.
Don't Label Yourself Negatively: Don't allow a problem to mean something negative about you personally. Separate yourself from it. Look at it objectively and be part of the solution.
Clients We've Worked With
Contact form.
Need More Information? Please fill out the following form and we will be in contact with you with more information.
" * " indicates required fields
As Featured In:
The Better Business Bureau has determined that CMOE meets accreditation standards. These standards verify that CMOE's product quality and competence enhance customer trust and confidence.
©2023 Center for Management & Organization Effectiveness. All rights reserved.
Flash Sale: 40% off
Annual Subscriptions Buy Now & Save
0 results have been found for ""
 Return to blog home
10 Step Process for Effective Business Problem Solving
Posted august 3, 2021 by harriet genever.
When you start a small business or launch a startup, the one thing you can count on is the unexpected. No matter how thoroughly you plan, forecast , and test, problems are bound to arise. This is why as an entrepreneur, you need to know how to solve business problems effectively.
What is problem solving in business?
Problem solving in business relates to establishing processes that mitigate or remove obstacles currently preventing you from reaching strategic goals . These are typically complex issues that create a gap between actual results and your desired outcome. They may be present in a single team, operational process, or throughout your entire organization, typically without an immediate or obvious solution.
To approach problem solving successfully, you need to establish consistent processes that help you evaluate, explore solutions, prioritize execution, and measure success. In many ways, it should be similar to how you review business performance through a monthly plan review . You work through the same documentation, look for gaps, dig deeper to identify the root cause, and hash out options. Without this process, you simply cannot expect to solve problems efficiently or effectively.
Why problem solving is important for your business
While some would say problem-solving comes naturally, it's actually a skill you can grow and refine over time. Problem solving skills will help you and your team tackle critical issues and conflicts as they arise. It starts from the top. You as the business owner or CEO needing to display the type of level-headed problem solving that you expect to see from your employees.
Doing so will help you and your staff quickly deal with issues, establish and refine a problem solving process, turn challenges into opportunities, and generally keep a level head. Now, the best business leaders didn't just find a magic solution to solve their problems, they built processes and leveraged tools to find success. And you can do the same.
By following this 10-step process, you can develop your problem-solving skills and approach any issue that arises with confidence.
1. Define the problem
When a problem arises, it can be very easy to jump right into creating a solution. However, if you don't thoroughly examine what led to the problem in the first place, you may create a strategy that doesn't actually solve it. You may just be treating the symptoms.
For instance, if you realize that your sales from new customers are dropping, your first inclination might be to rush into putting together a marketing plan to increase exposure. But what if decreasing sales are just a symptom of the real problem?
When you define the problem, you want to be sure you're not missing the forest for the trees. If you have a large issue on your hands, you'll want to look at it from several different angles:
Competition
Is a competitor's promotion or pricing affecting your sales? Are there new entrants in your market? How are they marketing their product or business?
Business model
Is your business model sustainable? Is it realistic for how fast you want to grow? Should you explore different pricing or cost strategies?
Market factors
How are world events and the nation's economy affecting your customers and your sales?
Are there any issues affecting your team? Do they have the tools and resources they need to succeed?
Goal alignment
Is everyone on your team working toward the same goal ? Have you communicated your short-term and long-term business goals clearly and often?
There are a lot of ways to approach the issue when you're facing a serious business problem. The key is to make sure you're getting a full snapshot of what's going on so you don't waste money and resources on band-aid solutions.
Going back to our example, by looking at every facet of your business, you may discover that you're spending more on advertising than your competitors already. And instead, there's a communication gap within your team that's leading to the mishandling of new customers and therefore lost sales.
If you jumped into fixing the exposure of your brand, you would have been dumping more money into an area you're already winning. Potentially leading to greater losses as more and more new customers are dropped due to poor internal communication.
This is why it's so vital that you explore your blind spots and track the problem to its source.
2. Conduct a SWOT analysis
All good businesses solve some sort of problem for customers. What if your particular business problem is actually an opportunity, or even a strength if considered from a different angle? This is when you'd want to conduct a SWOT analysis to determine if that is in fact the case.
SWOT is a great tool for strategic planning and bringing multiple viewpoints to the table when you're looking at investing resources to solve a problem. This may even be incorporated in your attempts to identify the source of your problem, as it can quickly outline specific strengths and weaknesses of your business. And then by identifying any potential opportunities or threats, you can utilize your findings to kickstart a solution.
3. Identify multiple solutions with design thinking
As you approach solving your problem, you may want to consider using the design thinking approach . It's often used by organizations looking to solve big, community-based problems. One of its strengths is that it requires involving a wide range of people in the problem-solving process. Which leads to multiple perspectives and solutions arising.
This approach—applying your company's skills and expertise to a problem in the market—is the basis for design thinking.
It's not about finding the most complex problems to solve, but about finding common needs within the organization and in the real world and coming up with solutions that fit those needs. When you're solving business problems, this applies in the sense that you're looking for solutions that address underlying issues—you're looking at the big picture.
4. Conduct market research and customer outreach
Market research and customer outreach aren't the sorts of things small business owners and startups can do once and then cross off the list. When you're facing a roadblock, think back to the last time you did some solid market research or took a deep dive into understanding the competitive landscape .
Market research and the insights you get from customer outreach aren't a silver bullet. Many companies struggle with what they should do with conflicting data points. But it's worth struggling through and gathering information that can help you better understand your target market . Plus, your customers can be one of the best sources of criticism. It's actually a gift if you can avoid taking the negatives personally .
The worst thing you can do when you're facing challenges is isolating yourself from your customers and ignore your competition. So survey your customers. Put together a competitive matrix .
5. Seek input from your team and your mentors
Don't do your SWOT analysis or design thinking work by yourself. The freedom to express concerns, opinions, and ideas will allow people in an organization to speak up. Their feedback is going to help you move faster and more efficiently. If you have a team in place, bring them into the discussion. You hired them to be experts in their area; use their expertise to navigate and dig deeper into underlying causes of problems and potential solutions.
If you're running your business solo, at least bring in a trusted mentor. SCORE offers a free business mentorship program if you don't already have one. It can also be helpful to connect with a strategic business advisor , especially if business financials aren't your strongest suit.
Quoting Stephen Covey, who said that "strength lies in differences, not in similarities," speaking to the importance of diversity when it comes to problem-solving in business. The more diverse a team is , the more often innovative solutions to the problems faced by the organization appear.
In fact, it has been found that groups that show greater diversity were better at solving problems than groups made up specifically of highly skilled problem solvers. So whoever you bring in to help you problem-solve, resist the urge to surround yourself with people who already agree with you about everything.
6. Apply lean planning for nimble execution
So you do your SWOT analysis and your design thinking exercise. You come up with a set of strong, data-driven ideas. But implementing them requires you to adjust your budget, or your strategic plan, or even your understanding of your target market.
Are you willing to change course? Can you quickly make adjustments? Well in order to grow, you can't be afraid to be nimble .
By adopting the lean business planning method —the process of revising your business strategy regularly—you'll be able to shift your strategies more fluidly. You don't want to change course every week, and you don't want to fall victim to shiny object thinking. But you can strike a balance that allows you to reduce your business's risk while keeping your team heading in the right direction.
Along the way, you'll make strategic decisions that don't pan out the way you hoped. The best thing you can do is test your ideas and iterate often so you're not wasting money and resources on things that don't work. That's Lean Planning .
7. Model different financial scenarios
When you're trying to solve a serious business problem, one of the best things you can do is build a few different financial forecasts so you can model different scenarios. You might find that the idea that seemed the strongest will take longer than you thought to reverse a negative financial trend. At the very least you'll have better insight into the financial impact of moving in a different direction.
The real benefit here is looking at different tactical approaches to the same problem. Maybe instead of increasing sales right now, you're better off in the long run if you adopt a strategy to reduce churn and retain your best customers. You won't know unless you model a few different scenarios. You can do this by using spreadsheets, and a tool like LivePlan can make it easier and quicker.
8. Watch your cash flow
While you're working to solve a challenging business problem, pay particular attention to your cash flow and your cash flow forecast . Understanding when your company is at risk of running out of cash in the bank can help you be proactive. It's a lot easier to get a line of credit while your financials still look good and healthy, than when you're one pay period away from ruin.
If you're dealing with a serious issue, it's easy to start to get tunnel vision. You'll benefit from maintaining a little breathing room for your business as you figure out what to do next.
9. Use a decision-making framework
Once you've gathered all the information you need, generated a number of ideas, and done some financial modeling, you might still feel uncertain. It's natural—you're not a fortune-teller. You're trying to make the best decision you can with the information you have.
This article offers a really useful approach to making decisions. It starts with putting your options into a matrix like this one:
Use this sort of framework to put everything you've learned out on the table. If you're working with a bigger team, this sort of exercise can also bring the rest of your team to the table so they feel some ownership over the outcome.
10. Identify key metrics to track
How will you know your problem is solved? And not just the symptom—how will you know when you've addressed the underlying issues? Before you dive into enacting the solution, make sure you know what success looks like.
Decide on a few key performance indicators . Take a baseline measurement, and set a goal and a timeframe. You're essentially translating your solution into a plan, complete with milestones and goals. Without these, you've simply made a blind decision with no way to track success. You need those goals and milestones to make your plan real .
Problem solving skills to improve
As you and your team work through this process, it's worth keeping in mind specific problem solving skills you should continue to develop. Bolstering your ability, as well as your team, to solve problems effectively will only make this process more useful and efficient. Here are a few key skills to work on.
Emotional intelligence
It can be very easy to make quick, emotional responses in a time of crisis or when discussing something you're passionate about. To avoid making assumptions and letting your emotions get the best of you, you need to focus on empathizing with others. This involves understanding your own emotional state, reactions and listening carefully to the responses of your team. The more you're able to listen carefully, the better you'll be at asking for and taking advice that actually leads to effective problem solving.
Jumping right into a solution can immediately kill the possibility of solving your problem. Just like when you start a business , you need to do the research into what the problem you're solving actually is. Luckily, you can embed research into your problem solving by holding active reviews of financial performance and team processes. Simply asking "What? Where? When? How?" can lead to more in-depth explorations of potential issues.
The best thing you can do to grow your research abilities is to encourage and practice curiosity. Look at every problem as an opportunity. Something that may be trouble now, but is worth exploring and finding the right solution. You'll pick up best practices, useful tools and fine-tune your own research process the more you're willing to explore.
Brainstorming
Creatively brainstorming with your team is somewhat of an art form. There needs to be a willingness to throw everything at the wall and act as if nothing is a bad idea at the start. This style of collaboration encourages participation without fear of rejection. It also helps outline potential solutions outside of your current scope, that you can refine and turn into realistic action.
Work on breaking down problems and try to give everyone in the room a voice. The more input you allow, the greater potential you have for finding the best solution.
Decisiveness
One thing that can drag out acting upon a potential solution, is being indecisive. If you aren't willing to state when the final cutoff for deliberation is, you simply won't take steps quickly enough. This is when having a process for problem solving comes in handy, as it purposefully outlines when you should start taking action.
Work on choosing decision-makers, identify necessary results and be prepared to analyze and adjust if necessary. You don't have to get it right every time, but taking action at the right time, even if it fails, is almost more vital than never taking a step.
Stemming off failure, you need to learn to be resilient. Again, no one gets it perfect every single time. There are so many factors in play to consider and sometimes even the most well-thought-out solution doesn't stick. Instead of being down on yourself or your team, look to separate yourself from the problem and continue to think of it as a puzzle worth solving. Every failure is a learning opportunity and it only helps you further refine and eliminate issues in your strategy.
Problem solving is a process
The key to effective problem-solving in business is the ability to adapt. You can waste a lot of resources on staying the wrong course for too long. So make a plan to reduce your risk now. Think about what you'd do if you were faced with a problem large enough to sink your business. Be as proactive as you can.
Editor's note: This article was originally published in 2016. It was updated in 2021.
Like this post? Share with a friend!
Harriet Genever
Posted in management, join over 1 million entrepreneurs who found success with liveplan.