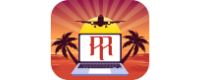 Write a Master's in Social Work Personal Statement (10 Top Tips)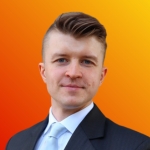 Are you looking for educational and career advancement after completing your Bachelor of Social Work?
You're probably wondering now how to write your Master's in Social Work Personal Statement, a requirement for admittance to a postgraduate course. Well, wonder no more! Read on for top tips to make your statement stand out and impress the admissions board.
Help! What is a Personal Statement?!
Not all colleges ask for a personal statement for a Bachelor of Social Work. So, if you've never done one and don't know what to include, don't panic. I'll explain it all. Some colleges will give you a prompt to answer, but it is a short essay. In it, you explain why you are suitable to study a Master of Social Work course.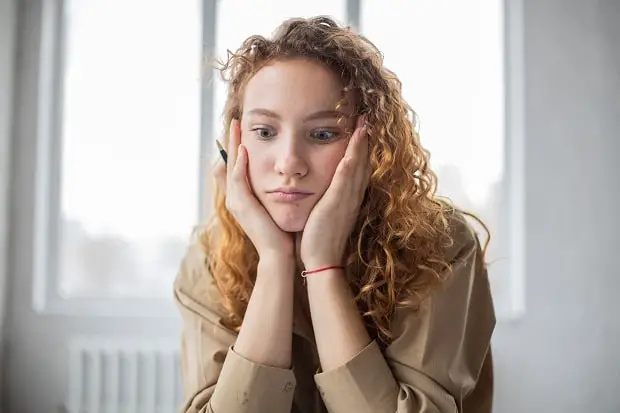 What Should I Include in my Statement?
Your education – where did you study and what grades did you achieve?
Your experience – what work or volunteering have you done? If you have experience related to social work, include that.
Your goals – What are you going to do after earning your master's degree?
Your challenges – what challenges or obstacles have you faced? How did you overcome them?
Anything else relevant
You might feel ready to write a Personal Statement now that you know what to include. Don't rush off yet, though. Listen to the following tips first. They'll help make your composition more outstanding.
10 Top Tips for Writing a Master's in Social Work Personal Statement:
Although a personal statement isn't a long essay, it is very important. It is a significant part of your application, so don't rush it. Work out what you are going to say, and how you are going to say it. A mind map can be useful in identifying everything you want to include in your essay. It groups your ideas and will help you create a structure for your composition. Try it! Having a plan also makes getting started less daunting. It's hard to start when you are staring at a blank page. A page with a plan written on it isn't blank anymore, so you're already started. Winner!
This is a basic mind map for general essay writing that I did as an example. Branches and sub-branches can be added or subtracted as needed or desired.
2. Let Your Personality Shine
One of the most important things when you are writing a personal statement is to make it personal. It says so in the title! The admissions board wants to know who you are. They will read hundreds of personal statements, so you need to make yours stand out. Through your essay, your reader should know who you are as a person and why you would excel in the master's course. Make sure you tell them!
3. Tell A Story
Using a narrative style to tell your reader about yourself is more engaging. A dry, informative essay might tell your reader some facts. But it won't stay with them. Bring your essay to life by writing it as a (true) story. This will be much more memorable and that is what you want. When your reader puts down your statement, you want them to remember who you are and what you said. Think of it as writing a memoir . It focuses on certain chapters of your life that highlight your suitability for a career in social work.
4. Explain Your Drive
What makes you want to pursue a career in social work? Presumably, you want to take a master's in social work not only because you want to work in, it but because you want to excel in that field. Was there an event or a person in your life that gave you this drive? This is part of what will make your statement stand out from the rest. Think about the first time you thought about studying social work…what happened? It will pique the interest of your readers and make them want to know you a little better.
Specialization in social work needed a genuine desire to care for others, especially those who needed help most – the sick, orphans, the elderly, and those who were down on their luck.
5. Sell Yourself
Above all, you need to sell yourself to the admissions board. Your Master's in Social Work Personal Statement is the key to doing that. Be sure to highlight the traits which make you ideal for a career in social work. Cite real-life examples to back up your application. Just saying you are compassionate and caring won't make you stand out. But telling about the time when you took care of a lost child until his mother was found, will. Do you see the difference? You also need to let the admissions board know what studies you have already undertaken. Where did you do your Bachelor of Social Work ? Are you moving on to your master's so that you can provide therapy? Make sure your essay reassures your reader that you would be a great fit for their college!
6. Your 5 (or 10) Year Plan
College admissions boards want to know that you have a career plan in place. Prove to them you have goals and have thought beyond the next year or two. Consider what you plan to do with your master's degree and what your next steps are from there. Will you have a bustling therapy practice in 10 years? Will you be supporting vulnerable adults in your community? Whatever your goals in social work are, make it a point to outline them.
7. Challenges
Don't be afraid to talk about challenges you have faced or times when life didn't go your way. Some people might use their essays to focus on their achievements and successes. So, going the other way will set you apart. Especially when you emphasize the lessons you've learned from each setback. This is a perfect opportunity to tell your reader how you overcome problems and move forward. It shows resilience and optimism.
The bitter chapters in our lives can either make or break us. The expression of a strong desire to triumph over any adversity, not only for yourself but for others, could add more power to your Master's in Social Work Personal Statement.
8. It's All in the Details
If the college you are applying to has guidelines and prompts, make sure you follow them! There is likely to be a word count, perhaps in the region of 500 words. But not all colleges are the same, so make sure you know the limit for the one you are applying for. Colleges often have their preferred formatting style. Check their website or call to confirm if you don't know what it is. You want to create the impression of someone who has good attention to detail . Don't fall at the first hurdle by not following the rules for essay submission.
9. Strong Start, Excellent End
What you say in the body of your statement is important. But you also need to make sure you have a strong start and end. From the first sentence, you want to draw your reader in. Have a great hook – start with a question or relevant quote or statistic. You want to grab your reader's attention right away and make them want to read more. You also need a strong finish. Your conclusion needs to create a lasting impression. You want your essay to stand out so that they remember you at the end of the day.
Competitive swimmers are taught to increase acceleration in the first and last 5 meters of each lap. Have that mindset in writing your essay – start and finish strong.
10. Proofreading / Editing
Once you've written your Master's in Social Work Personal Statement, you might think you are done. You are not! You need to dedicate time to editing and proofreading your statement to make sure it is as good as it can be. A great idea is to try reading it out loud. This will help you assess your sentence structure. Struggling to catch your breath? Your sentences are too long. Does it sound repetitive? Try using different phrases or changing your sentence structure. When you spend a lot of time on an essay, it's difficult to remain objective about it. If you have a friend who will read it for you, let them. They could offer a different perspective and suggest improvements. You should also take the time to double-check those details. After all, a career in social work will involve report writing and you need to be a great communicator in doing that. You can use your statement to show off these skills, too.
These tips will help you write a Master's in Social Work Personal Statement that stands out from the crowd. Remember, you are selling yourself through your story. Don't be afraid to put your personality on the page. When the admissions board finishes reading your essay, they should feel like they know you. You should have shown them you will excel not only in the course but in the actual fieldwork. Your essay is the next step in advancing your career in social work! Next up, you may want to explore a guide to creating enticing essay hooks .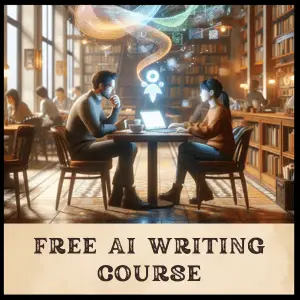 Free online course: Join my 60-minute AI writing course and learn the skills necessary to thrive as a writer in the digital era.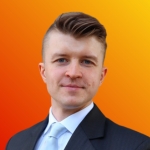 Rafal Reyzer
Hey there, welcome to my blog! I'm a full-time blogger, educator, digital marketer, freelance writer, editor, and content manager with 10+ years of experience. I started RafalReyzer.com to provide you with great tools and strategies you can use to become a proficient writer and achieve freedom through online creativity. My site is a one-stop shop for freelance writers, bloggers, publishers, and content enthusiasts who want to be independent, earn more money, and create beautiful things. Dive into my journey here , and don't miss out on my free 60-minute AI writing online course .
Masters in social work personal statement
If you'd like to become a social worker but didn't study the subject at undergraduate level then a Masters degree is essential for entry into the profession. You'll need to write a personal statement that coveys your commitment and passion to social work
Writing a personal statement for a vocational postgraduate course, like the MSc or Postgraduate Diploma in social work requires a slightly different approach from what you might be used to when applying for academic courses, as you're not only applying for a course, but to train for a particular profession.
You will be expected to:
discuss your motivations to train as a social worker
reflect on your experiences to demonstrate that you have a realistic insight into the role of a social worker and how they work to support people
provide evidence that you have, or are developing relevant skills and qualities for the role
show that you have the academic suitability to undertake a postgraduate level course.
For many social work courses it is a requirement to have undertaken relevant work experience in a social work or social care setting. You can see in the example statement, rather than describing the experience and tasks undertaken, you will need to reflect on how your experience has shaped your motivation to train as a social worker and what you have learned about the role. You will also need to provide specific examples of how you have demonstrated the skills, qualities and professional values of a social worker.
This example should be used for guidance only. Copying any of this text could significantly harm your chances of securing a place on a course.
Masters in social work personal statement example
I gained my first insight into social work while studying a 'Social work perspectives' module during the first year of my degree in health and social care. Learning about the ethics that underpin social work practice challenged my assumptions about the role social workers play, demonstrating the importance of the role for empowering vulnerable people and coordinating support to overcome challenges to health, safety and wellbeing.
I was able to observe this in practice during my placement at a supported living service for young people with learning disabilities. Social workers were integral to enabling the young people to safely transition to independent living, advocating for them to secure appropriate accommodation, coordinating access to disability services and providing support to develop independent living skills and money management. Without this advocacy, many of the young people may never have had the opportunity to live independently.
I have recently started a placement working with a local mental health charity, spent a year volunteering with Citizens Advice and am currently volunteering with the Prison Advice and Care Trust (PACT). Through these experiences I have observed the challenges faced by different groups of people, many of which can be alleviated or managed through empowerment of individuals and access to the right support. Becoming a social worker would enable me to work with diverse groups and support them to overcome these challenges and live more successfully within our society.
Through my experience, I have responded to individuals with empathy and respect and have demonstrated that I can uphold the values and ethical principles of the social work profession, while resiliently managing the challenges of working under pressure and supporting those who may not always be receptive to me. As a volunteer adviser at Citizens Advice I was often the first point of contact for individuals facing stressful and time-pressured problems, such as eviction or debt. I responded calmly and focused on the issues at hand, taking a non-judgemental approach to the individual's circumstances by clearly explaining why I was asking particular questions and how this would enable me to direct them to the appropriate support. At PACT, I facilitate family play sessions with prisoners and their children. I have taken the time to build rapport with the individual and their families; focusing on the person's identity as a parent and ways I can support them to feel they have a positive societal role. As a social worker it is important to treat people holistically while promoting dignity and wellbeing, these examples show my potential to respond in a positive, impartial way regardless of people's circumstances.
Many of my interactions at the mental health charity are with individuals in challenging circumstances, who are reluctant to seek help from external services due to poor past experiences. Many of my interactions have been with people who are angry, frustrated or suspicious. I take the time to listen to their concerns, provide reassurance and identify an initial starting point. When faced with particularly challenging or complex cases I do not hesitate to seek advice from colleagues or request a referral, always involving the individual in this process. These experiences have enabled me to recognise the importance of multi-disciplinary teams to meet complex and multi-faceted needs. These interactions have better prepared me to work with people who may present in a challenging way due to their circumstances and have helped me to develop the resilience to manage those interactions professionally and calmly.
My degree has prepared me for both the academic study and practice elements of the MSc in Social work. The interdisciplinary nature of my degree has introduced me to approaches from sociology, philosophy, health, policy and psychology, which provide a strong foundation to build upon in the social work course. In safeguarding modules I was introduced to the legal and policy frameworks underpinning practice when analysing a number of recent serious case reviews. This developed my ability to analyse complex situations where the application of law and policy is not always straightforward. Undertaking practice placements will enable me to further develop and apply this knowledge to real scenarios, building my confidence in making effective, evidence-informed decisions.
My dissertation project evaluated the impact of a local mental health charity's peer support programme, enabling me to develop a strong understanding of the ethics of participant research. I developed the methodology, completed the literature review and carried out primary research. This has prepared me with the core academic skills to evaluate research and develop evidence informed approaches during the Masters course.
Undertaking placements and volunteering alongside my degree has seen me organise my time effectively, consistently meeting coursework deadlines and completing work to a standard that has put me on track to achieve a 2:1, while receiving positive feedback from placements on my reliability. This demonstrates my ability to successfully balance academic work alongside the demands of practice placements during the Masters.
My work experience has motivated me to pursue a social work career in mental health, advocating for those who may not be in a position to advocate for themselves. The course will equip me with tools and approaches for working with service users in a range of circumstances, from those in crisis to those who need practical support to manage their condition in the community. I particularly look forward to professional placements where I can apply my learning while supported by experienced practitioners to navigate this complex area of social work. The MSc in Social work will build upon the knowledge and skills gained through my degree and experience, equipping me to undertake this challenging and demanding role.
Find out more
Search for postgraduate courses in social work .
Take a look at the social worker job profile.
Discover more about social work courses .
Learn more about personal statements for postgraduate applications .
Read up on the BASWs Code of Ethics for Social Workers .
How would you rate this page?
On a scale where 1 is dislike and 5 is like
Dislike 1 unhappy-very
Like 5 happy-very
Thank you for rating the page
Guide to Crafting a Perfect Social Work Personal Statement
As you prepare to write your social work personal statement, remember that it's not just about your personality. The goal of this statement is to offer insight into your skills and experiences. It's your opportunity to demonstrate how well-prepared you are.
When crafting your social work personal statement, keep in mind several fundamental questions: What are you trying to accomplish? Who do you want to become? What is the population you want to serve, and how can you best communicate that to your audience?
What Are Social Work Personal Statements
Your social work personal statement typically takes the form of a personal essay that describes experiences and goals that are relevant to a social work program.
Key Components of a Personal Statement
This essay is usually part of the packet of information that you're required to submit to an admissions department. Your social work personal statement typically includes the following information:
Your Past Experiences: Have you already volunteered or worked in social work fields? What experiences have prepared and inspired you?
Your Educational Goals: What have you accomplished so far, and what education goals do you plan to achieve?
Your Career Goals: What do you want to do with your career? What role do you want to take on in social work?
Your Challenges: What obstacles have you faced?
You'll probably include any details pertinent to your admission into the program. Be sure to include the relevant information that the committee will need to know as they review your personal statement as part of your application packet.
Why Social Work Personal Statements Are Important
A social work personal statement is a meaningful way to differentiate yourself from the rest of the applicants. What will set you apart and make the committee remember you?
Social work is a growing field, and the job outlook for social workers is promising. There were more than 700,000 social worker jobs in the United States in 2020, according to the Bureau of Labor Statistics (BLS). Jobs in the industry are projected to increase by 12% through 2030, which is faster than average.
Who Needs To Write Social Work Personal Statements?
You'll probably write a social work personal statement if you're applying for a master's program in social work. In some cases, you might need it for a bachelor's program as well. Of course, once you've spent the time to write this statement, you can repurpose it for scholarship and grant applications, cover letters, and a range of other needs in your career and future life.
In other words, the work you do here and the time you spend will not be wasted. You can also reuse what you create here for your future applications and endeavors at work, as part of your academic career, and beyond.
Steps for Writing a Social Work Personal Statement
Your process for writing your social work personal statement will probably be the same as what you'll follow for any other essay or college paper. Here are the basic steps you'll probably take as you create your social work personal statement.
Assess the Audience
Think about who you're writing for, what they are looking for, and what specific details you should include. You're probably writing for a committee but think about their academic background. Work to fulfill their expectations.
Prepare an Outline and Conduct Research
Create an outline of the points you want to include. Fill in your points with relevant research and examples from your personal and professional experience. Don't worry about having too much research or too many points in your outline. You can always cut it down later.
Write a Draft
Start writing based on your outline, filling in additional details as you go along. Don't get too tied to making it perfect at this point. Make sure you've covered all the guidelines for the social work personal statement. Is it on-topic and relevant to the topic and course of study?
You should have multiple revisions of your social work personal statement as you add further details to what you're saying and how you're saying it. Let the essay sit for a few days if you have time. You'll see areas of confusion, but you'll also be more open to changing the work if you've given it time to sit and stew.
As part of the revision process, make sure to read your social work personal statement out loud. Run the paper through spelling and grammar checkers to make sure you haven't made any mistakes.
Reach out to friends and professors who might be willing to help you in the review process. You're not alone on this path, and you can gain great insight when you ask for input from others.
Social Work Personal Statement Examples
You'll find quite a few examples of social work personal statements online, but they're not all high-quality examples. Most of the best examples are available from universities or social work organizations. Here are a few you can use to get your mental gears turning.
Studential – Social Work Personal Statement Examples
Social Work Haven – Examples of Social Work Personal Statement
Acrosophy – Social Work Personal Statement Examples
While these examples can offer great inspiration and ideas, be sure that your final essay is completely original. If you copy and paste any of these examples, you run the risk of setting off red flags for plagiarism, which typically results in the rejection of your application.
Where To Find Prompts for Social Work Personal Statements
You may be surprised by how many places you can find prompts for social work personal statements online. Even as you follow those guidelines, be sure that you read your essay. It should reflect who you are and what you want from social work. Here are just a few prompts:
MSW Personal Statement Prompt
My Perfect Words – Personal Statement Prompts
The University of Buffalo – Application Essay Guidelines
Shepherd University – Personal Statement Writing Prompts
These prompts can offer great insight as you write your social work personal statement, but make sure you keep the precise guidelines for the program you're applying for. It's easy to get caught up in unrelated topics and directions that have nothing to do with what they have asked you to write about.
Tips for Crafting the Perfect Social Work Personal Statement
When you're writing your social work personal statement, you need to maintain a laser focus on what you're writing and how your succinct work will further back up your other materials. Here are a few other tips you should rely on when you're writing the perfect social work personal statement.
Stay Focused
Don't get distracted by other topics or the total amount of information you can include. Focus on making sure you highlight why everything in your personal and professional life has brought you to this point, where you're ready to commit to social work.
Your writing process might be slightly different, but don't forget the importance of planning and researching for your essay. Then write everything you think to include. Remember that your pre-writing phase is not the final copy.
Proofread
Make sure you have enough time in this process to let your social work personal statement sit for at least a few days before you proofread it. You need to have a fresh approach to your writing, so you won't be so attached to what you wrote before.
You're not doing this alone, even though it might feel like it sometimes. There are lots of other people who are willing and able to help you if you just ask. If you're taking a college class, you could reach out to the professor for input or even visit the school's Writing Center.
Additional Resources
Your social work personal statement may be one of the most important documents you create in your career. The good news is that you're not alone in your effort to craft your social work personal statement and move forward with your education and career. Here are a few additional resources that will help you along the way:
Social Work Advocates magazine
Social Work Journal
Choices: Careers in Social Work
Encyclopedia of Social Work Online
Social Work Career Development: A Handbook for Job Hunting and Career Planning
As you immerse yourself in these resources, you can and should use what you learn as jumping-off points for future growth and development in your field. Keep track of the areas of study and research that interest you the most.
Be aware of those instances where you feel inspired and passionate. Tap into those areas of interest when you write your social work personal statement. Help the reading committee to understand why you care so much about social work and how you want to make a difference.

How to Write an Effective Personal Statement for Grad School

Written by Michelle, Founder of MSW Helper
Schools of social work are looking for your ability to think critically and contribute to the social work field. This is more important than your grades and experience. I know this because I've seen people with high grades and a ton of experience get rejected from the program because they weren't able to articulate their critical thinking skills (and I've seen it go the other way too, where applicants with low grades and little experience get accepted because of their strong personal statement).
So, let's talk about how you can write an effective personal statement for your grad school application.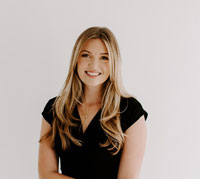 Michelle is the Founder of MSW Helper, where she helps Master of Social Work Applicants write top notch personal statements for grad school. Michelle understands how stressful applying to the MSW can be, and strives to help applicants feel confident about their applications.
Check out her website to learn more: https://www.mswhelper.com/
What schools of social work are looking for
In my experience, most schools of social work ask about these key areas:
Your experiences that motivated you to become a social worker, including personal, professional, academic, and other experiences
A discussion of a social problem and how social workers can work towards solving it
Your goals as a social worker
In addition, schools of social work typically assess your personal statement for the following:
Evidence of critical and analytical thinking skills
Potential contribution to the field of social work
Your ability to communicate clearly and succinctly
This is how you can demonstrate all of the following key areas seamlessly.
Contribution to the field
Let's look at a personal statement of a past MSW applicant:
Applicant name: Sally ● Experiences : Sally works at a women's shelter and talks about what she learned there. ● Social Justice Issue : Sally decides to talk about an issue within child welfare. ● Goal : Sally mentions that she wants to get an MSW so that she can qualify for a job at the hospital.
There are a few issues with Sally's personal statement.
First, there is no cohesion between her experience, social justice issue, and goals, which makes it hard for the reader to understand why she wants to pursue an MSW and how she'll be an asset to the field.
Second, Sally is talking about how an MSW will be beneficial for her, which comes off as a bit self-serving. When writing a personal statement, it's important to talk about how pursuing an MSW will allow her to help others.
With this in mind, let's see an example of how Sally could improve her personal statement:
Applicant: Sally ● Experiences : Sally works at a women's shelter and talks about what she learned there. ● Social Justice Issue : Sally discusses an insight from her time at the women's shelter, and backs it up with research that proves that her observation is part of a larger social problem. ● Goal : This issue that Sally noticed at the women's shelter inspired her to get her MSW so that she can address that issue and support her clients in a different capacity and advocate for women's rights at the macro level.
Better, right?
In this version of her personal statement, Sally demonstrates a high level of critical thinking by talking about her insights and backing them up with research, and she demonstrates her potential contribution to the field by discussing how a Master of Social Work will allow her to serve others in a greater capacity.
If you're planning to write a personal statement, a great place to start is to think about insights and problems you've observed from your work, volunteer, placement, and personal experiences, and use those insights to develop your social justice problem.
Evidence of critical and analytical thinking
In addition to demonstrating your potential to contribute to the field, there are some tangible ways you can demonstrate your critical thinking skills.
First, make sure you understand what social work actually is.
This might sound obvious, but there are a surprising number of applicants who have a pretty limited understanding of what social work entails. I don't blame them. The media often portrays a specific image of what social workers look like (usually involving child welfare, case workers, or therapists).
However, social work is so much more than that. Social workers work at the micro, mezzo, and macro levels of society, and can work in many areas at each of these levels.
Also, many applicants pursue social work out of a desire to help others, but it's not good enough to say that in your personal statement. There are a lot of other jobs you can do that would allow you to help others. Think about how social workers are different from other helping professions (such as nurses, psychologists, police officers, teachers, lawyers, etc.). Why do you want to be a social worker and not another helping profession?
Understanding what social work is will help you provide a stronger and more thorough answer to the question of "why" you want to become a social worker.
Finally, connect your insights to the bigger picture by integrating research into your personal statement .
It's one thing to talk about the issues you've noticed from your experiences, and it's another to connect your insight to the bigger picture with the help of research.
Let's look at Sally again.
Sally's role at the women's shelter is to help her clients who experienced domestic violence find housing. Sally noticed that many of her previously housed clients got evicted and ended up back at the shelter.
Sally also did some research and found studies to suggest that women who experience domestic violence have an overall higher rate of housing instability due to barriers such as income loss and lack of social support.
This knowledge motivated Sally to pursue a Master of Social Work so that she can move into a policy role to advocate for income and social support for women who experience domestic violence.
Connecting experience to research will demonstrate a high level of critical thinking.
Ability to communicate clearly and succinctly
When it comes to writing your personal statement, it's not only what you say, but also how you say it. Admissions committees are typically assessing your personal statement for your writing ability.
Make it easy to read : Admissions committees read literally hundreds of personal statements each application season, so it's likely that whoever reads your personal statement is going to quickly skim through your personal statement to find your answers. With that in mind, it's important to make your personal statement as skimmable and easy to read as possible.
You can do this by adding headings that match each question or prompt so that the reader can easily see that you did answer each prompt.
You should also be concise and get rid of filler words and sentences that don't directly answer the prompts.
Finally, you should always try to include an introduction and a conclusion in your personal statement where you summarize your experience, social justice problem, and goals. This will allow the reader to get your whole story in a few sentences, and leave them with a strong impression at the beginning and end of your personal statement.
Treat your personal statement like an academic writing sample: Many applicants don't realize that the personal statement is a sample of your academic writing and research skills. One way to stand out is to treat your personal statement like a school paper. I often advise applicants to use full APA formatting when writing their personal statement, as this will make your personal statement look more professional and will stand out from the crowd.
Creating Your Own MSW Personal Statement
When writing a personal statement for your MSW, it's important to demonstrate your potential contribution to the field, critical thinking skills, and strong writing ability. If you follow these tips, you'll be on your way to writing an effective personal statement that stands out.
Search the Top Programs in Social Work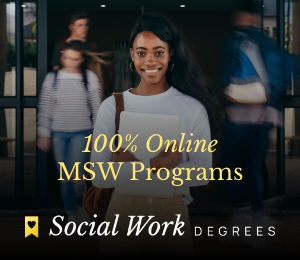 Captivating conversations with social work professionals. Gain insights into your own social work education and career journey in this new series hosted by Anna Shull, LMSW.
Social Work Degrees
Online Social Work Programs
Associates of Social Work
Bachelors of Social Work
Master of Social Work
Online MSW Programs
Doctorate Programs
Specialty MSW Programs
Advanced Standing MSW
100% Online MSW
MSW with No GRE for Entry
MSW with No BSW Required for Entry
Full Time Online MSW
Hybrid MSW (Online & Campus)
Campus Based MSW (by State)
DSW Programs
Doctor of Social Work / DSW
100% Online DSW
PhD in Social Work
Top Social Work Programs
Administrative Leadership Social Work
Adult Practice Social Work
Advanced Generalist
Aging Social Work
Behavioral Health
Child Welfare
Community Development
Clinical Social Work
Counseling Social Work
Criminal Justice Social Work
Crisis and Trauma
Direct Practice Social Work
Disability Social Work
Ethnicity & Race Focused Social Work
Family Social Work Practice
Gerontology
Healthcare Social Work
Hospital Social Work
Individual Practice Social Work
Micro Social Work
Mezzo Social Work
Macro Social Work
Medical Social Work
Mental Health Social Work
Non Profit Social Work
Organizational-Community Practice
Psychiatric Social Work
School Social Work
Social Work Policy & Development
Substance Abuse Social Work
Social and Behavioral Sciences
Trauma Social Work
Vision & Hearing Impairment Social Work
Social Work Career Guide
How to Become a Licensed Social Worker
Why You Should Work in Social Work
Top 5 Social Work Career Paths
6 Highest Paid Social Work Jobs
CSWE Accreditation, Organizations
Social Work Licensure
LBSW: Licensed Baccalaureate Social Worker
LMSW: Licensed Masters Level Social Worker
LCSW: Licensed Clinical Social Worker
LICSW: Licensed Independent Clinical Social Worker
Frequently Asked Questions
What are Social Work Credentials?
How Long Do MSW Programs Take?
What Can You Do with a MSW?
What is the Best Social Work Degree?
MSW vs. MSSA: What is the Difference?

Future Student
Current Student
Parent/Family
Graduate Studies
Forms and Helpful Links
Master of Social Work - Guidelines for Preparing the Personal Statement
Guidelines for Preparing the Personal Statement (~600-800 words)
This statement must be included in your application for admission. The autobiographic statement details your interest in social work, including personal experiences, strengths, values and beliefs that will contribute to your competence as a social worker. The autobiographic statement should be a carefully prepared document that is typed and double-spaced, with 1-inch margins and 10-12 font. Please place your name at the top right hand margin on each page and number pages at the bottom center.
Please address the following: 
Describe in detail your personal understanding of social work as a profession. 
Discuss your interest in rural/non-urban social work practice 
What factors influenced your decision to seek graduate social work education at Jacksonville State University? If you have worked or trained in another field, why are you now considering a career change? 
Describe the intellectual and personal qualifications that will enable you to practice social work successfully in non-urban/rural social work, for example collaboration with others, leadership ability, ability to empathize, communication and language skills. What limitations do you see in your work experiences, skills, or other attributes, including your awareness of your personal biases that you want to address to ensure your effectiveness in practicing social work? 
How will you balance outside responsibilities with academic responsibilities? 
Discuss your notable accomplishments, such as related work experience, military experience, volunteer services, other academic accomplishments, etc.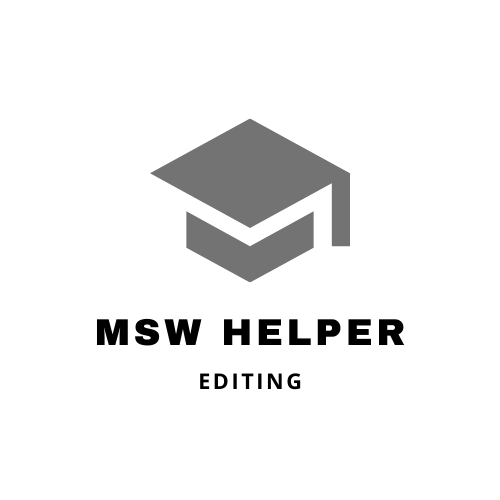 How to answer "why I want to be a social worker" in your personal statement
If you are applying to the Master of Social Work (MSW) program, you likely need to write a personal statement as part of the application process. The vast majority of Schools of Social Work ask applicants to discuss what motivates them to become a social worker.
In this article, we will be discussing how to discuss your motivations for becoming a social worker in a strategic way.
What admissions committees are looking for
MSW admissions committees are looking for applicants to demonstrate a combination of the following:
· Evidence of critical thinking and analytical abilities
· Potential to contribute to the field in a meaningful way
Admissions committees are looking for applicants to show that they have thought through their decision to become a social worker. They want you to have a strong understanding of social work theories and ethical values, and that you have a strong mission that is guiding your decision to apply to the Master of Social Work program.
With that in mind, when it comes to answering "why I want to be a social worker" in your personal statement, it's crucial that you answer in a manner that demonstrates your critical thinking skills and potential to contribute to the social work field.
Avoid saying you want to "help people" in your personal statement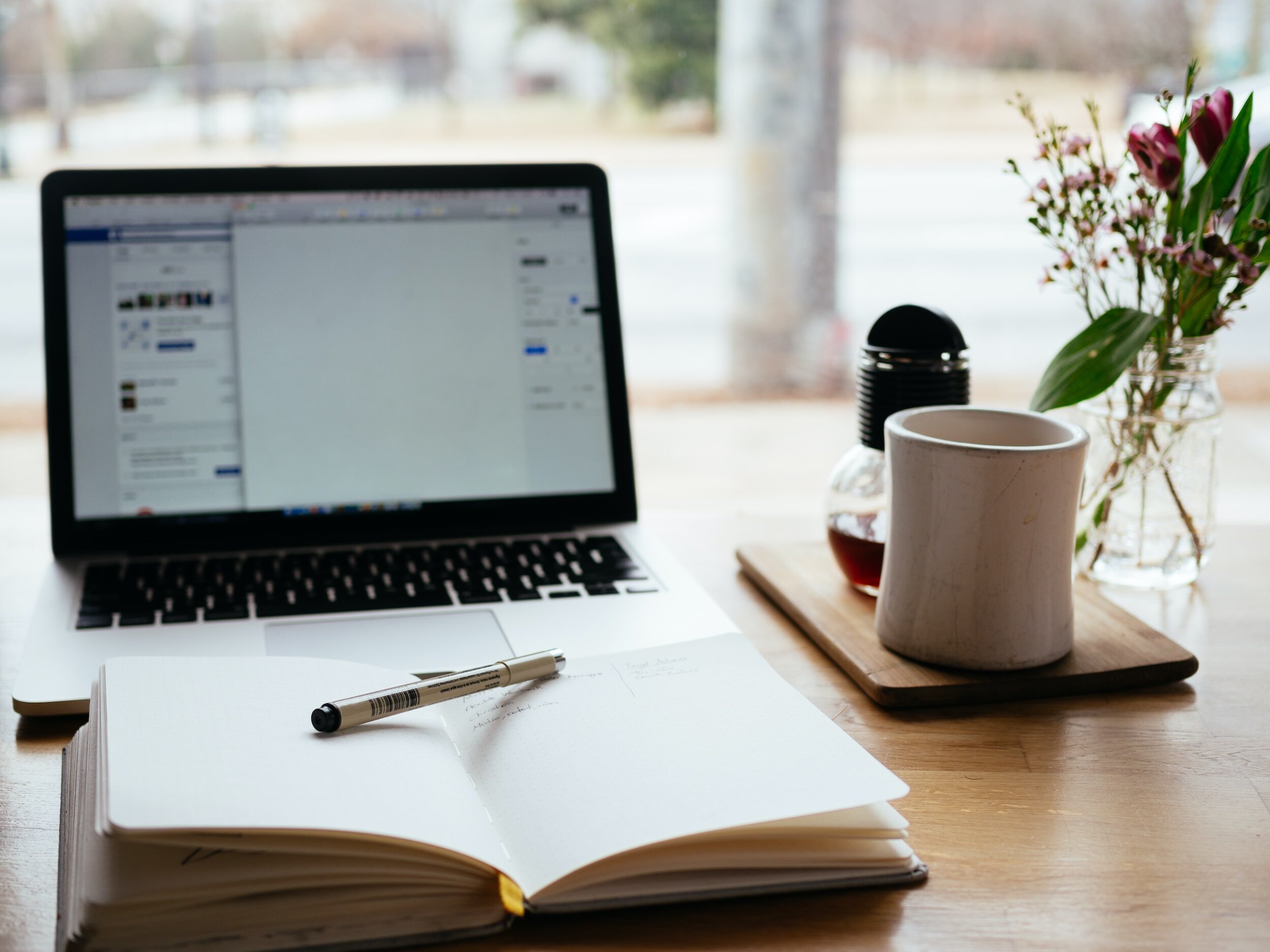 One of my biggest pet peeves is when MSW applicants say that they want to become a social worker "because they want to help people".
Why? Because it's boooooring. It doesn't tell the reader anything interesting about you, why you're unique, and how you'll stand out as a social worker and contribute to the field in a meaningful way.
It doesn't even tell the admissions committee why you want to pursue social work. If your goal is to help people, why not become a nurse, doctor, or lawyer? There are many professions that help people.
Finally, it's something that so many people say in their personal statement, and it doesn't stand out.
Get a copy of the social work buzzword checklist
One way to stand out in your personal statement is to sprinkle in some social work lingo. Use the Buzzword Checklist to sound like a social worker in your personal statement.
How to write an impactful personal statement
When writing your personal statement it's important to dig deeper to show admissions committee's why you would be a great fit for the program. Here are some examples of what to say instead:
Solve a social justice problem connected to your experience
Think about your past experiences. What problems or barriers did you notice, and why did that motivate you to become a social worker?
Example: "In my past role, I noticed (a problem), so I want to become a social worker so that (I can solve that problem)."
Be specific about how you'll contribute to the field
It's important to be specific about who you will help as a social worker, and how.
Example: "I want to become a social worker so that I can become a therapist on the children's mental health team at my local hospital and (work towards solving said social justice problem)."
The MSW Personal Statement Template was designed to help you dig deeper and reflect on your experiences and identify how you'll contribute to the field in a meaningful way.
Work in a different capacity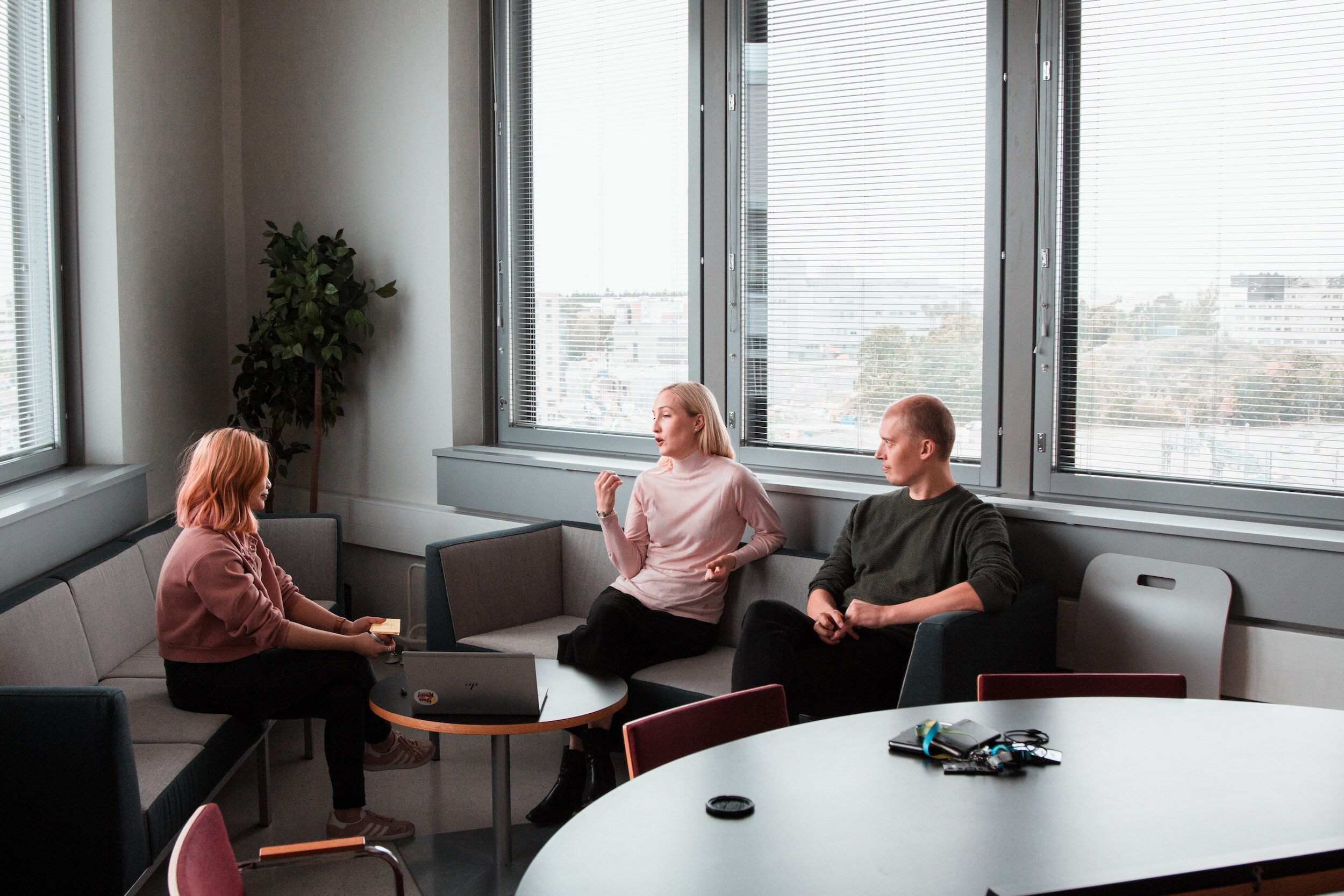 You may also want to discuss how an MSW will allow you to work with clients in a different capacity. This is especially true if you have a Bachelor of Social Work (BSW), as a BSW gives you the capacity to do a lot of the same work as someone with an MSW.
Example: "I want to become a social worker so that I can not only make a difference on an individual level, but also commit to social justice at the macro level".
If you have a BSW or you work with clients in some capacity, you'll want to think about how an MSW will allow you to work with clients or pursue social justice in a different capacity.
Be aligned with social work values
Finally, schools of social work are looking for applicants to show their alignment with social work values.
Example: "As a clinical MSW, I'll learn the skills I need to become a culturally sensitive, trauma-informed, and social-justice oriented therapist"
If you are applying to your Master of Social Work be sure to review the NASW Code of Ethics (if you are in the US.) and the CASW Code of Ethics (if you are located in Canada).
You can also get a copy of the free social work buzzword checklist to get some inspiration for showing your alignment with social work values.
Create a personal statement mission statement
Finally, I often recommend that applicants create a mission statement, or elevator pitch, when writing their MSW Personal statement.
An elevator pitch is a short statement that tells the reader everything they need to know about your application, and serves as an anchor for your personal statement.
To create a personal statement, you'll want to summarize your goal as a social worker, and why you're the right person to pursue that goal in a concise manner.
Example MSW personal statement mission statement: "Because of my (experience), I am confident that I will be an asset to the Master of Social Work Program and to the field as a whole because (of the social justice problem an MSW will allow you to solve)."
There are many ways to write a mission statement that captures the reader's attention and helps your personal statement stand out. In the MSW Personal Statement Writing Workshop , you'll learn how to create an impactful mission statement for your personal statement.
You should include your mission statement at the beginning of your personal statement so that the reader gets an idea of what you will be talking about, and you should re-iterate it at the end of your personal statement to leave them off with a summary of why you're unique and how you will contribute to the field.
In conclusion, when writing your personal statement for the Master of Social Work program you must demonstrate your critical thinking skills and potential contribution to the field. When it comes to answering questions about why you want to be a social worker you can demonstrate why you would be an asset to the program by digging deeper than saying you simply want to help people, and by creating a strong mission statement to anchor your personal statement.
If you are applying to your Master of Social Work check out this 30-minute training on writing a personal statement that stands out .
Hey there! My name is Michelle, AKA MSW helper, and I'm here to help you write your personal statement for the Master of Social Work program.
When I applied to my Master of Social Work I realized that the social work profession was missing out on some amazing potential social workers because students struggled to communicate their experience and insights in a cohesive way that showcases their strengths.
It breaks my heart when people who would be amazing social workers get rejected from MSW programs simply because they don't know how to market themselves with their personal statement.
I'm on a mission to teach you how to show the admissions committees what an amazing social worker you are.
My #1 goal is to help you feel confident in your application, and make sure that your personal statement actually reflects your critical thinking skills and ability to contribute to the field of social work.
Click here for resources to help you write a top notch MSW personal statement
How to write your social work personal statement
Applying to master of social work programs in canada.
Applying to Uni
Apprenticeships
Health & Relationships
Money & Finance
Personal Statements
Postgraduate
U.S Universities
University Interviews
Vocational Qualifications
Accommodation
​​​​​​​Budgeting, Money & Finance
​​​​​​​Health & Relationships
​​​​​​​Jobs & Careers
​​​​​​​Socialising
Studying Abroad
​​​​​​​Studying & Revision
​​​​​​​Technology
​​​​​​​University & College Admissions
Guide to GCSE Results Day
Finding a job after school or college
Retaking GCSEs
In this section
Choosing GCSE Subjects
Post-GCSE Options
GCSE Work Experience
GCSE Revision Tips
Why take an Apprenticeship?
Applying for an Apprenticeship
Apprenticeships Interviews
Apprenticeship Wage
Engineering Apprenticeships
What is an Apprenticeship?
Choosing an Apprenticeship
Real Life Apprentices
Degree Apprenticeships
Higher Apprenticeships
A Level Results Day 2023
AS Levels 2023
Clearing Guide 2023
Applying to University
SQA Results Day Guide 2023
BTEC Results Day Guide
Vocational Qualifications Guide
Sixth Form or College
International Baccalaureate
Post 18 options
Finding a Job
Should I take a Gap Year?
Travel Planning
Volunteering
Gap Year Guide
Gap Year Blogs
Applying to Oxbridge
Applying to US Universities
Choosing a Degree
Choosing a University or College
Personal Statement Editing and Review Service
Guide to Freshers' Week
Student Guides
Student Cooking
Student Blogs
Top Rated Personal Statements
Personal Statements By Subject
Writing Your Personal Statement
Postgraduate Personal Statements
International Student Personal Statements
Gap Year Personal Statements
Personal Statement Length Checker
Personal Statements By University
Personal Statement Changes 2024
Personal Statement Template
Job Interviews
Types of Postgraduate Course
Writing a Postgraduate Personal Statement
Postgraduate Funding
Postgraduate Study
Internships
Choosing A College
Ivy League Universities
Common App Essay Examples
Universal College Application Guide
How To Write A College Admissions Essay
College Rankings
Admissions Tests
Fees & Funding
Scholarships
Budgeting For College
Online Degree
Platinum Express Editing and Review Service
Gold Editing and Review Service
Silver Express Editing and Review Service
UCAS Personal Statement Editing and Review Service
Oxbridge Personal Statement Editing and Review Service
Postgraduate Personal Statement Editing and Review Service
You are here
Mature Student Personal Statements
Personal Statement Editing Service
Personal Statement Writing Guide
Submit Your Personal Statement
Personal Statement Questions 2024
Social Work Personal Statement Examples
Our social work personal statements will inspire you to write your own unique statement, and help you understand how students have successfully applied for this course in the past.
Related resources
A level results day.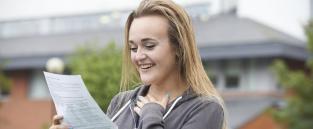 Find out more
Clearing Guide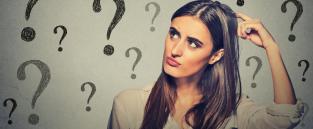 Oxbridge Personal Statements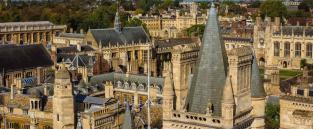 How To Become A Social Worker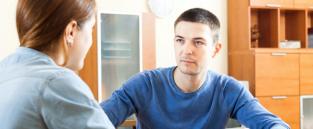 After hiding the tool, if you would like to re-enable it, just press CTRL+U to open this window. Or, move your cursor near the tool to display it.

Inquiry. Service. Leadership. Care.
Administration
Student Life
Careers at PLU
Frequently Searched Items
What programs are offered?
Do you offer graduate programs?
How do I apply?
How do international students apply?
How much does it cost to attend?
How do I get to campus?
How can I check my grades?
How can I see on-campus dining?
Are there any local college fairs?
Where do I get computer help?
Where can I find updates about the Coronavirus?
Upcoming Events
Bookmarked Pages
Bookmark your favorite pages for quick and easy navigation throughout the site.
[Load from ePass] Button:
Sign into ePass and load your saved favorites. This allows you to keep your favorites for any browser you are signed into ePass.
[Save to ePass] Button:
Save your current favorites to ePass.
[ADD] Button:
Add the current page to your favorites.
[EDIT] Button:
Edit your bookmarks, and give them a new title and URL.
[REMOVE] Button:
Remove selected bookmarks. Can also drag/drop them to reorder how you see fit.
[SAVE] Button:
Save your configured bookmarks.
[NEW] Button:
Click to add a custom bookmark, and give it a title and URL.
[BACK] Button:
Cancel your selected option.

Personal Statement Instructions
Contact Information
Graduate Admission
Phone: 253-535-8570
Email: [email protected]
Pacific Lutheran University 12180 Park Avenue South Tacoma, WA 98447-0003
Phone Appointment
Request Information
College of Health Professions
Accreditation
Council on Social Work Education's Board of Accreditation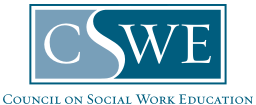 Maps & Directions
PERSONAL STATEMENT INSTRUCTIONS
Summer and fall 2024 application cycle.
The Personal Statement of Education and Career Goals: Answer the questions below in a double-spaced statement. The statement is required of all applicants and will be used to assess your written communication skills and to evaluate your knowledge of your career choice, your availability to complete field hours and your commitment to the social work profession. Failure to address all prompts will affect your overall application.
Once completed, upload it to the GradCAS application portal in the Document section, under Personal Statement. Before uploading, make sure:
You have answered all the prompts in questions 1-8.
Responses are at least the requested length, where noted.
What experiences and/or relationships have influenced your selection of social work as your professional career (e.g., family, education, volunteer work, paid employment, recipient of social services, etc.)? (500 words or less)
How would a social work education and career be of value to you? (250 words or less)
Discuss your understanding of the values intrinsic to the social work profession and how these are reflected in your personal values, attitudes, belief system, and/or world view. (500 words or less)
What is your understanding of the responsibilities of the social work profession and the role and responsibilities that you wish to assume as a professional social worker. (250 words or less)
Describe your experience with people of diverse backgrounds, cultures, and lifestyles, and what have these experiences taught you about human diversity and its implications? (250 words or less)
What plans have you made to ensure that you can successfully complete the program? Consider your finances, time management, family and community responsibilities, etc.
Field Plan: Students entering their first year (2-year program) of fieldwork are required to be in their field practicum a minimum of 320 hours per semester (~ 21 hours per week) during spring semester. Students entering their second year of fieldwork are expected to complete a minimum of 320 per semester (~ 21 hours per week), 640 hours for the year. Students must be available for field placement during regular business hours M-F 8:00-5:00. Securing an internship outside of regular business hours is NOT usually possible and is NOT guaranteed so students must plan to have two days per week available for their foundation year field placement. (If Field Plan responses are not adequately addressed, it may impact acceptance into the program). Be specific on responses.
What is your plan for completing field practicum/internship in your foundation year (~21 hours a week) and advanced year (~21 hours a week)?
How will you balance work, school, family, etc. when required to intern a minimum of 21 hours per week?
Do you work full-time or part-time during the week? If yes, what is your plan to meet the minimum hour requirement for internship, which will take place 2-3 days a week, Monday through Friday?
Draw from your own paid employment, volunteer work, or personal experiences to provide examples of how you handled situations as noted in (a) and (b) below. Make sure not to use names or information that might violate the confidentiality of the individuals you decide to use in your descriptions. For both, be sure to explain how you may have grown or learned from the experiences you describe.
Clearly describe a situation where you were confronted with a value or ethical dilemma. (500 words or less) How did you resolve it? What were some of the factors you considered in making your decision? If you have never confronted a value or ethical dilemma, on what knowledge would you consider relying to help you address and resolve one?
Discuss a difficult or dangerous situation you encountered. (500 words or less) How did you handle the situation? What would you do differently in the future and why? Are there any situations in which you would feel particularly vulnerable as a student? How would you expect the social work program to assist your education and skill building concerns in order to handle that type of situation?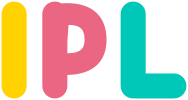 Social Work Personal Statement
I desire to pursue a Master of Social Work degree at the University of Michigan because I know that I have a passion for connecting with people and watching them succeed and be happy. Social work is the best fit for me because I want to have a career where I help others enjoy life and feel safe, and advocate for equitable treatment for everyone. I want to be a part of a program that is nonjudgmental, and that encourages everyone to be their authentic self. I want to dedicate my life to working towards solving social injustices and to help others be happy. I enjoy talking to people and listening to their concerns and thoughts. I want to be a confidant and an advocate for those who cannot do it themselves. I am also deeply interested in research …show more content…
I believe that this issue has not gotten the attention that it deserves, and that there have not been enough efforts to mitigate the rising national income gap by our country's leaders. I believe that those who have access to higher education, more money, and greater opportunities have a duty to combat the growing income gap. As a half Asian and half White first generation college student who was raised in a poor, rural community, I have personally endured many of the challenges that come from being raised in a low income household. I have always felt like I've had to work much harder than my peers to achieve the same things that they have. Although I was blessed by the University of Michigan with the Go Blue Guarantee, I still faced many hardships that people of low income have to deal with. From this Master's program, I hope to learn how to effectively conduct research that can be applied to creating and adjusting social work …show more content…
One of my first experiences of serving others was working as a senior caregiver at an assisted living facility for people with dementia. This job was very eye-opening, and I really developed a passion for helping others. I loved this job. I loved being able to give and receive love. I loved forming friendships with residents. This job taught me many vital things, such as patience, punctuality, and leadership. The most important thing I learned was how to be selfless. I developed a sense of purpose. I wanted to care and advocate for those in need who did not not have the ability to speak up for themselves. I have since moved on to being a behavior technician. I now work with people with Autism. It is a very fun and rewarding job. I absolutely love watching my clients learn right before my eyes. I feel like I'm making a
Click here to unlock this and over one million essays
Telehealth-Based Therapy Personal Statement
Upon completing this program I plan to work with individuals seeking support, guidance, and personal growth. To fortify this work, I intend to attain clinical licensure. Although social work practices can ameliorate client troubles, I would also like the ability to find possible solutions within diagnoses, further evaluation, and treatment. Utilizing the Advanced Clinical Practice concentration offered in this program will allow me to become familiar with working in clinical settings and apply my coursework knowledge to real work situations. A crucial piece I look for when entering an academic program or workplace is the ability to create real, tangible change.
Speech Pathologist Personal Statement
I was in charge of all aspects of therapy for my client such as parent interviews, reports, lesson plans and treatment. Having this clinical experience I gained knowledge about myself as a clinician and as a person. I realized that the reasons I came into loving the professions are immensely more rewarding than I could have imagined. Working directly with a supervisor is so vital for a training clinician. My relationship with my clinical supervisor is something I cherished to help guide and form me into the clinician I am
Rehabilitation Counseling Personal Statement
To enhance my experience I would like to work with veterans, adult homeless, and the mentally ill. My objective is to be admitted into the Master of Science degree program with an option in Rehabilitation Counseling, where I can grow and take on new challenges. Ultimately, I would like to assume further educational and gain work experience that would allow me to work more effectively with people with disabilities. Most importantly, I would like to work for an agency where I can build a career in counseling and possibly management. I am driven to be the best at what I do.
Occupational Therapy Scholarship Essay
At night, I was responsible for sorting driver materials, and cleaning the office. My position at Spee Dee delivery gave me skills I can use in my future occupation such as communication and organization. At the moment, I have received a camp counselor position at Easter Seals Iowa. This organization hosts a summer camp for children with either a physical or intellectual disability. This summer I will be a camp counselor, so I will be responsible for four children and I will be required to work with the children and make sure they have fun.
Personal Statement For Social Work
I completed my Bachelor and Master of Social Work program at Northern Kentucky University. I used this education to begin a clinical practice serving children and adolescents in the community. I specialized my work in trauma focused care throughout my years as a social worker. At this point in my career, I have received an independent clinical license in six states and have directed multiple types of programs. I have always had a passion towards expanding my understanding of clinical practice and evolving my own practice.
Social Work Program Analysis
In social work there is diversity among clients and colleagues and a social worker must know how to adapt in this changing environment. When faced with challenges, I have sought out the support and advice from professors, social workers, and classmates and this has been effective for me. I found that making preconceived notions about others had limited me, but being in this program has given me an opportunity to meet a diverse group of individuals. This opportunity has allowed me to evolve into a better person, but have made lifetime
Why I Want To Be An Occupational Therapist Essay
I worked with young children in the resource room with the staff that included teachers, special needs assistants and an occupational therapist, who routinely visits the school. I found the experience immensely rewarding to see the progress the children made in such a short space of time. I was able to see and discuss the different exercises that the occupational therapist used with the children in order for them to make progress. This gave me a great insight into the work environment and daily tasks of an occupational therapist and it made me realise that I had the personality traits and abilities that suited this career
I wanted to realize my aspirations and objectives. I graduated and pursued my education at The University of North Carolina at Greensboro before transferring to Barton College, where I earned a bachelor's degree in social work. I was hired by the Department of Social Services for my first career position soon after graduating. After three years, I continued working in the educational system. My experience has
Statement Of Purpose For A Social Work Degree At West Texas A & M University
As someone passionate about making a positive impact in the world, problem-solving, and working in the medical field, I am excited to re-apply for admission to the Master of Social Work program at West Texas A&M University (WTAMU). After a two year break, returning to this program will provide me with the education I need to receive my masters in social work. Ultimately, I plan to earn my clinical license in social work to continue my career in a medical setting with more clinical capabilities. In the past, the master's program at West Texas A&M has helped me gain the skills and experience necessary to become an effective social worker and advocate for those in need. I look forward to continuing my education at West Texas A&M, learning more
I previously had an idea of what a career in social work would involve through my early studies in college and my experiences working closely with social workers. Through further research into the
Statement Of Purpose: The Silver School Of Social Work At New York University
Ever since I was a young girl, I have always aspired to help others. Growing up in a world dominated by neoliberal ideologies, a concern for social justice tends to be secondary. With that being said, my tremendous interest in New York University is two fold: the robust Silver School of Social Work and a vibrant urban environment that offers endless opportunities for social work practice. The Silver School of Social Work at New York University has a strong social work curriculum that will stimulate my academic interests and create a strong foundation for my future ambitions.
My goal is to become a counselor . I wanted to study social work because I have always been inspired to help people. Even now, as I look at social work, I work at the Crisis Nursery because I can help families going through a crisis. Throughout my life, I have always enjoyed volunteering and helping people. I believe that UMSL will be a great place to help me set things in motion to be the best social worker I can be.
Social Worker Personal Statement
These are acquired skills I can now utilize them to become a successful Social Worker. I'm currently working for Butterfly Effects which serves children who have been diagnosed with Autism and other learning disabilities. Being able to interact with children has made me more aware that I want to work with children as a social worker. Children are in our community are growing, learning, and thriving every day. As a professional it is my personal responsibility to help cultivate the community in which they grow because they are our future.
Social Work Personal Statement Examples
I am confident that the skills that I will gain from completing a social work master's degree will help me collaborate with people in need and aid sustainable growth in their lives. My first introduction to social work as a profession came while living on a small
Reflection On Social Work Interview
To conclude, Gibb's model helps me to develop into a reflective social work student as I learn to assess, conclude and this deepens my social work knowledge for reflective
More about Social Work Personal Statement
Related topics.
Social sciences
Social work
Academic degree
Counseling Psychology - Program Details
School of Education and Counseling Psychology
Academic Programs
Counseling Psychology Program
Following is specific information and admission requirements for the Counseling Psychology program.
Master of arts in counseling psychology.
Our Counseling Psychology degree prepares students to obtain their LPCC or MFT license.
Units: 90 quarter units (3 quarters equals 2 semester units) Program Length: 3 years (full-time and part-time available) Tracks: MFT, LPCC, MFT/LPCC, and No Track Start Dates: Fall, Winter, Spring, Summer Instructional Method : On campus
The Master of Arts in Counseling Psychology provides an intensive 90-unit Master of Arts program for students. Students may opt to include any of our four emphasis areas in Correctional Psychology, Health Psychology, Latinx Counseling, or LGBTQ Counseling to their degree. An emphasis functions like a minor. Students not electing an emphasis may choose from a variety of electives to expand their knowledge in various areas.
Course Schedules
90 Unit MFT Tracksheet
90 Unit MFTLPCC Tracksheet
90 Unit LPCC Tracksheet
90 Unit Self Design Tracksheet
Course Descriptions and Syllabi
CPSY Comprehensive Exam
The Master of Arts in Counseling Psychology has four tracks:
The California Board of Behavioral Sciences bases the MFT Track on California State regulations, guidelines suggested by the American Association for Marriage and Family Therapy, and the California Association of Marriage and Family Therapists, and curriculum approval. Students choosing this track are qualified to sit for a MFT license exam after completing course work, practicum, and clinical hours in the State of California.
CPSY Tracking Sheet 90 Unit MFT (fillable)
The California Board of Behavioral Sciences bases the LPCC Track on California State regulations, guidelines from the California Coalition for Counselor Licensure, and curriculum approval. Students choosing this track are qualified to sit for a LPCC license exam after completing course work, practicum, and clinical hours. The LPCC is a portable degree, meaning that coursework and clinical training in California will allow a student to sit for licensure in any other state, based on any residency requirements of that state. LPCC licensing requirements include a national rather than state-centric exam.
The LPCC program is primarily focused on individual adult clients. Students pursuing this program who wish to work with couples, families, and children will need to take classes in these specialties to work legally and ethically with these populations.
A major difference between the MFT and the LPCC is that a significant number of the required 3,000 training hours can be completed prior to receiving the Masters degree for the MFT license. The required 3,000 hours for the LPCC must all be accrued after graduation with a Masters degree.
CPSY Tracking Sheet 90 Unit LPCC (fillable)
Joint MFT/LPCC Track
The joint MFT/LPCC track is available for students who wish to apply for both licenses. This combined program can be completed within the 90 units. Students can also opt for one of the four emphases; however, students completing this track with an emphasis in Correctional Psychology, Health Psychology, Latinx Counseling, or LGBT Counseling will need to complete 91.5 units and students completing this track with an emphasis in Latino counseling will need to complete 93 units to obtain all the necessary courses. Students who wish to explore this joint track option are encouraged to meet with a faculty advisor.
CPSY Tracking Sheet 90 Unit MFTLPCC (fillable)
Students may also opt for neither the MFT nor the LPCC track. This track is for individuals who desire more extensive training and experience than the 52.5-unit M.A. of Counseling affords. This track does not lead to licensure.
We offer four optional emphases: Correctional Psychology, Health Psychology, Latinx Counseling, or LGBT Counseling available to all students in either the 52.5 unit or 90 unit degree programs. An emphasis functions like a minor. Students not electing an emphasis may choose from a variety of electives to expand their knowledge in various areas.
Correctional Psychology
The Emphasis in Corrections is designed for individuals with a combined interest in counseling and corrections. Graduates of the program work in agencies and private practices, schools, correctional institutions, law enforcement agencies, community settings, mental health facilities, group homes and rehabilitation facilities.
The emphasis in Correctional Psychology offers a concentration and focus on the population of youth and adults who are connected with the various formal or informal adjudication options in today's society. The program deals with practical methods of working with those who lead alternative life styles, involved in gangs, those seeking vocational and life transitions, at-risk, antisocial and non-conventional youth and adults, mental health issues, social services, community work, juvenile justice, correctional and school programs. Coursework concentrates on the development of knowledge and practical skills in the following areas: dealing with youth and adults who are considered to be at-risk, working within institutions; including, but not limited to, schools, group homes, social service agencies, law enforcement and the prison system, developing rapport with this clientele and the application of applied behavior analysis.
Coordinator: Robert Michels
Correctional Psychology Emphasis courses:
CPSY 243 Delinquent, At-Risk and Nonconventional Youth: Trauma and Effects
CPSY 244 Correctional Psychology
CPSY 245 Transitional Treatment and Vocational Planning
Health Psychology
The emphasis in Health Psychology is designed for individuals with a combined interest in counseling and health psychology. Graduates of the program work as agency and private practice counselors; health promotion specialists in industry, schools, and hospitals; counselors in employee assistance programs; and counseling and health specialists in other settings.
The Health Psychology emphasis focuses on applications of psychology to issues of health, disease, and prevention at individual and societal levels. Coursework concentrates on the development of knowledge and practical skills in the following areas: maintaining and promoting personal health, preventing disease, exploring the individual and social contexts of health problems, counseling healthy and ill individuals regarding health-related problems and issues, counseling for grief and loss, developing stress management programs, addressing interpersonal issues in health care settings and the emerging field of Positive Psychology.
Coordinator: Dale G. Larson, Ph.D.
Health Psychology Emphasis courses:
CPSY 380 Positive Psychology and Health
CPSY 381 Health Psychology: Theory and Practice
CPSY 385 Stress and Stress Management
Latino Counseling
The emphasis in Latino Counseling offers a concentration and focus on counseling the large component of the population that defines itself as Latinx. The program focuses on applications of psychology with reference to issues of culture, ethnicity, acculturation, and assimilation. Implications of counseling within a Latinx family system and issues of language are explored. Coursework concentrates on the development of knowledge and practical skills in the following areas: reaching clients from this normally underserved population, developing rapport with clients from these cultures, intervening in culturally sensitive and appropriate ways, and counseling at various times throughout the life cycle. Some of the classes will stress the importance of language and may be instructed partially or substantially in Spanish. Students who choose the Latino counseling emphasis may be eligible for a special scholarship.
Coordinator: Lucila Ramos-Sánchez, Ph.D.
Latino Emphasis courses:
CPSY 360 Latino Psychology
CPSY 362 Individual Counseling Skills with Latino Clients
CPSY 364 Interventions with Latino Families and Children
CPSY 366 Spanish-Based Interviewing and Assessment (Fluency in Spanish required)
LGBTQ Counseling
The LGBTQ Counseling emphasis will provide training to serve the LGBTQ population. It will focus on the application of clinical practice relevant to issues of gender, diversity in sexual identity and expression, oppression, discrimination, acculturation, and assimilation. The coursework for the emphasis concentrates on the development of knowledge and skills in the following areas: current theories regarding the etiology of same sex orientation; the evolving language of LGBTQ; developmental challenges for LGBTQ persons; homophobia and its many faces; the coming out process; relationships with parents and families of LGBTQ people; issues of support and socialization; the dynamics of gay relationships; gay marriage; gay families and gay parenting; the impact of AIDS; social, cultural, political and religious considerations and their impact; the many and unique issues affecting the transgender community; available resources; research opportunities.
Coordinator: Donald St. Louis, D.Min.
LGBT Emphasis courses:
CPSY 213 Foundations of LGBTQ Psychology
CPSY 230 Psychotherapy with Lesbian, Gay, and Bisexual Clients
CPSY 332 Psychotherapy with Transgender and Non-binary Clients
Admissions Requirements
1. Create your online application
2. Statement of Purpose
Your statement of purpose must be a clear and legible draft focusing on the specific guidelines of the program and the chosen emphasis you are applying for at the School of Education and Counseling Psychology. Your statement must include evidence of your commitment to Social Justice, Multiculturalism, and Diversity. Please limit your statement to two pages, typed and double-spaced. You must not receive any assistance writing or editing the personal statement; it must be your own original work.
Explain your reasons for entering the mental health profession, highlight related experiences, and any unique reasons for selecting Santa Clara University. Please provide all relevant background information about the context of the specific work you have done, as well as a description of the aspects of the work you find most engaging and/or meaningful.
3. Current Resumé or CV
All applicants are required to submit a resumé or curriculum vitae to provide information about relevant job experience and education. Your resumé should include educational background and relevant experiences, including jobs, internships, community service, activities, languages (if applicable), and research projects. Writing a resumé for a graduate school application follows the same principles as writing a resumé for a job. Please include dates of attendance for education, job titles and years of employment and explain any gaps in employment exceeding 6 months.
4. One copy of official transcripts from all post-secondary institutions attende d
You must send one official transcript from each post-secondary institution that contributed to your Bachelor's degree. Transcripts can be delivered by postal mail in a sealed envelope, or electronically by the school or other third-party service.
Transcripts delivered electronically must be delivered to the ECP Admissions Office at [email protected].
Transcripts delivered by postal mail must be sent to:
Attn: ECP Admissions
Santa Clara University
500 El Camino Real
Santa Clara, CA 95050
Applicants with a Bachelor's degree from outside of the United States are required to have their official transcripts evaluated by a member of the National Association of Credential Evaluation Services ( NACES ). Our preferred member is WES , ICAP version. We require a course-by-course, cumulative GPA, and U.S. degree equivalency evaluation.
If your Bachelor's degree has not been conferred by the application deadline, you must submit a final official transcript demonstrating conferral of your degree to the Student Services department prior to enrolling in classes.
5. Three letters of recommendation
Letters of recommendation should be from individuals who have served in supervisory or evaluative roles with you. This may include professors, instructors, bosses or managers, job supervisors, clinical supervisors, volunteer coordinators, supervisors of volunteer work, or similar. Letters of recommendation should not be from personal friends, family members, or personal therapists. We realize that letters from such individuals may not be possible for some applicants. If you will be requesting a letter from someone that does not fit these guidelines, please briefly explain why; the expectation is that the people writing letters for you should still be able to comment on your professional capacity as a practitioner.
6. Minimum 3.0 Undergraduate GPA
A minimum GPA of 3.0, undergraduate grade point average (GPA) is required.
7. Submit a $50 non-refundable application fee
Please Note: We do not require submission of GRE or GMAT test scores for admission to our programs.
Mind. Body. Spirit. Health.
Associate Post Master's Mental Health Fellowship
About our program.
Kaiser Permanente's Associate Post Master's Mental Health Fellowship Program is comprised of multiple training sites located within the northern California region. The fellowship is a one-year, full time (40 hours per week), temporary position with benefits. New trainees are accepted into positions throughout the calendar year and accrue supervised professional hours according to standards set forth by the California Board of Behavioral Sciences for licensure as a Marriage and Family Therapist, Clinical Social Worker or Professional Clinical Counselor.
Policies and Procedures
Training Program Start/End Dates
Positions are available at various times throughout the training year.
Program Mission and Curriculum
The mission of the program is to provide post master's fellows with comprehensive training in mental health service delivery within an integrated and multidisciplinary system to prepare them for dynamic roles as practicing clinicians in the health care system of the future. Kaiser Permanente has well-established mental health and addiction medicine departments that are enhanced by the experiences our fellows bring.
Training opportunities are site specific and available tracks and rotations can be found on individual program webpages. One-half of the fellow's time (approximately 20 hours per week) is devoted to direct patient care. All sites offer training in individual, group and family therapy, intensive outpatient services, crisis intervention and case management. Fellows are also engaged in community partnership projects focused on improving mental health in local communities and attend multidisciplinary team meetings, didactic seminars, and a bimonthly diversity forum organized by our Mental Health Training Program EID Officers.
Professional Competencies, Supervision and Evaluation
To accomplish the goals of personal and professional development for each fellow, an individual learning plan is developed by the fellow and their primary supervisor at the beginning of the training year. The emphasis of the plan is to organize training in a sequential, cumulative, and graded manner. The fellow and supervisor review the learning plan quarterly to ensure that training is meeting the needs of the fellow and that the fellow is sufficiently guided through the professional development process. Particular emphasis is placed on the following competencies:
Professionalism
Reflective Practice/Self-Assessment
Culturally Sensitive Practice
Ethical/Legal Standards and Policy
Interdisciplinary Systems
Interpersonal Relationships
Intervention
Fellowship supervisors, who are all licensed mental health clinicians, use a competency-based supervision model to ensure that all training goals are met. Individual and group supervision including case consultation occur weekly during the training year. Efforts are made to provide ongoing feedback to fellows in addition to the quarterly evaluations. Fellows also have an opportunity to evaluate the training program twice a year.
Follow us on these external social media sites that will open in a new browser window.
© 2023 Kaiser Permanente Northern California Mental Health Training Program
Master of Social Work Program
Educating the social workers of tomorrow
Make a Gift
Course Delivery Information
Information Sessions
Honors and Awards Recognition
Faculty and Staff Directory
Scholarships and Stipends
Student Employment
Social Work Job Board
Special Events
Apply to the MSW Program
Program Options and Curriculum
Policies and Procedures
Non-Degree Seeking
Tuition and Fees
Apply to the BSSW Program
Transferring to the BSSW Program
Social Work Minor
Social Work Advising
Office of Social Work Student Services, Operations and Finance
Student Field Journey
Field Placement Agency Partners and Supervisors
Upcoming Field Events
Student Organizations
Professional Organizations
Diversity, Equity & Inclusion (DEI)
Degree Benefits
Welcome Letter
Career Opportunities
Accreditation
Program assessment, connect with the student services team, online and on campus delivery - what's right for you, program options & curriculum.
Dive deeper into MSW Program requirements and options
Policies & Procedures
Review MSW Program policies and download the student handbook
Tuition & Fees
MSU Denver offers one of the most affordable MSW Programs in Colorado
Faculty & Staff
Meet the Department of Social Work faculty and staff
MSU Denver's Master of Social Work (MSW) Program educates social workers to serve the needs of individuals, families, groups, communities and organizations in a multicultural and global society.  MSU Denver's MSW Program is fully accredited by the Council on Social Work Education, the sole accrediting body for social work programs in the United States.
Our program combines academic, research and field experience into a rigorous curriculum that teaches ethical decision making, scientific inquiry, cultural sensitivity, and global awareness as well as clinical assessment and intervention skills, leadership and management skills, and community organizing.
Program Mission
The mission of the MSW program is to educate social work leaders committed to enhancing individual and community well-being and advancing social justice.  The program promotes the values and work of the profession, through teaching, service, research and collaboration.
Prepare students to uphold social work core values.
Prepare students to be ethical and competent practitioners.
Prepare students to be scientifically-informed and ethical leaders in clinical and community practice.
Prepare students for evidence-based, systems-oriented, culturally-responsive, social justice-oriented practice.
The MSW Program is rooted in the ideas of  Integrative Practice:
The strength of social work is in its  versatility  and roots in  social justice . This program will equip students to fulfill a variety of professional roles such as clinician, therapist, leader, organizer, and activist. This Integrative Practice approach to our advanced curriculum prepares students to be  leaders  that understand how to work effectively across  multiple systems . Social workers need a  holistic  approach and  intersectional  perspective in working with client and client systems; and understand the reciprocal connections among individuals, the social environment, and policies. Social workers as leaders is a fundamental concept that requires students to engage as  agents of change  and develop a  clinical lens  that applies to all levels of practice. Students must be skilled in their use of multi-dimensional assessments and interventions in work with individuals and at the organizational and community level. In Integrative Practice, students may select to further focus their practice in one of the many  pathways  offered in the program.
Benefits of Earning Your Degree at MSU Denver
At MSU Denver, students get a high level of instruction at an affordable price. Our MSW Program offers:
Multiple course delivery and enrollment options that provide flexibility for our students and increase accessibility no matter their life circumstances.
Small class sizes, which means you get more direct contact with your faculty and advisors.
Classroom and field experiences that prepare you for an intense professional environment
Diverse and experienced professors who are dedicated to helping students learn and succeed.
Hands-on advising focused on helping you reach your educational and professional goals.
A diverse student body comprised of over 30% students of color and over 45% students over the age of 30.
Scholarship and workforce development stipend programs to help students reach their goals.
A unique Office of Social Work Student Services, providing dedicated student support from admission through graduation and beyond.
A dedicated Office of Field Education, working one-on-one with students to secure field placements while maintaining relationships with over 700 agencies throughout the state.
Welcome from the MSW Program Director
"Don't be afraid. Be determined. Be hopeful. Be empowered." – Michelle Obama
When you choose to be a social worker you are choosing to be a "leader who is never silent about the hard things" (Brené Brown). If you've just newly come upon social work and the realization that this is the profession for you, or, if you already have a BSW and years of experience in the field, welcome. Welcome to an inspiring profession and discipline. Welcome to MSU Denver. And, welcome to our MSW Program.
As a value-based profession housed in a university, we are guided by professional ethics and standards for practice while offering intellectual growth and opportunities for discovery. The MSU Denver MSW Program is dedicated to preparing master social workers for ethical, justice-oriented and empowering clinical intervention, leadership, program management and advocacy while equipping you with an anti-oppressive practice lens to advance the social work field.
Your journey to be an MSW will be an exciting adventure. Social work is a rewarding profession, filled with people committed to making a difference in the lives of others. You'll find your work as a graduate student, like that of a social worker, difficult but always worth it. In the end, if you've done what you can and need to do, you'll have contributed to positive change.
We understand you have choices in graduate programs, and as you make this important decision to expand your education, we think you'll find our program offers a unique opportunity for personal and professional development.  Here are just a few of the reasons to continue your education with us:
The faculty  – Our faculty are a diverse group of experts who seek to engage and challenge you as you acquire new knowledge and hone your skills.  The faculty have a breadth of experience in both practice and research in areas such as child welfare, gerontology, behavioral health, counseling, program management, international social work, and the law and are ready to help you navigate the professional principles and knowledge-base needed for justice-oriented, empowering social work practice.
The staff  – Our knowledgeable staff are eager to help guide you on your journey.  We have a professional advising team and field office who work closely with you to plan your studies in a way to balance your responsibilities while, at the same time, help ensure you get the skills you want and need for informed, transformative practice in the field.
Student spaces – Our student spaces provide you with the opportunity to become involved in leadership positions within the department and social work profession in addition to facilitated spaces of belonging.
Social Work Student Advisory Council – group of students identified to share feedback and insights on how to continue to strengthen our MSW Program.
Student Association of Social Workers (SASW) – student group dedicated to making a difference in the lives of others in their community while enhancing the student experience of members.
Phi Alpha Honor Society – the Epsilon Lambda chapter of Phi Alpha, the national social work honor society, recognizes the hard work students put in towards academic excellence.
BIPOC (Black, Indigenous, People of Color)
Neuro-divergent
Building Allies of Diversity (BAD)
The experience – Our fully accredited program has been developed to prepare social workers ready to lead. Our interesting coursework is designed to enhance your knowledge and skills for ethical practice with diverse populations. Our course offerings are flexible (day, night and weekend) and accessible in a variety of formats (face-to-face, hybrid, and online).  And, with 1080 hours of field practicum, you will graduate with the real-world experience employers seek.
The value  – Our expert faculty and staff and flexible scheduling options are complemented by high affordability, with the best value for graduate-level social work education in the region.
Thank you for allowing us to accompany you on your journey to becoming a Change Agent. Enjoy your transformative journey and remember we are a community invested in your success, get involved and stay connected!
"The only limit to the height of achievements is the reach of your dreams and your willingness to work hard for them." – Michelle Obama
Tanya Greathouse, Ph.D., LCSW
MSW Program Director | Assistant Professor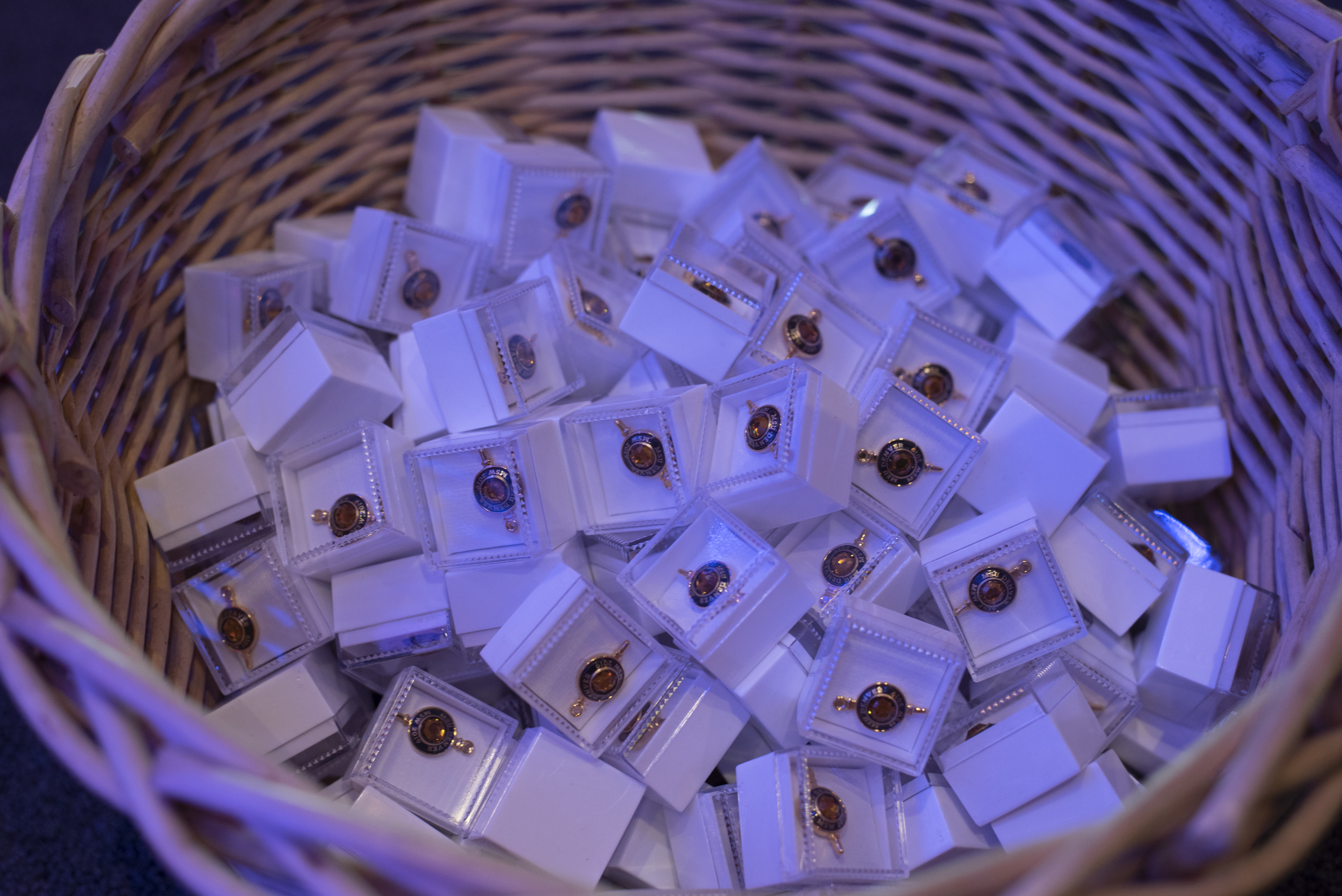 I wanted to complement my job training with fresh, innovative social work approaches. MSU Denver's program provided a convenient downtown location and reignited my passion for promoting change.
AK Kopperud
MSW student
Career Opportunities for Our Graduates
With salaries ranging from $36,600 to $87,300 and a median pay of $55,350, it's a good time to go into social work.  Not only is social work one of the most personally fulfilling professions, it's also a career field primed for growth.  The U.S. Bureau of Labor Statistics notes that employment of social workers is expected to grow by 7% from 2022-2032 (faster than the average U.S. employment growth!).
69% of our graduates found a job within two months of graduation and 87% found a job in less than six months.
98% of graduates felt well-prepared by the program to practice social work.
Our graduates are working in mental health or community mental health, health care, child welfare, school social work, substance abuse, family services, aging, domestic violence or crisis intervention, and corrections/criminal justice.
Our graduates are working as program directors, medical social workers, therapists, school social workers, birth mother case workers, internal medicine social workers, therapeutic additions case workers, forensic social workers and more!
Our MSW Program is fully accredited by the Council on Social Work Education – the sole accrediting body for social work education in the United States. Accreditation assures that professional standards are met in curriculum content and delivery. Accredited programs periodically undergo rigorous review by CSWE in order to ensure compliance with educational standards.
Did you know?
Over 141 MSW Graduates who have taken the ASWB Clinical Exam over the last six years passed at a rate of 81% – that's well above the North American pass rate of 66%!
Alumni at Work
Some agencies that have hired MSU Denver MSW graduates are: the Community College of Denver, CPR Youth Connect, Mesa County School District, Jefferson County Human Services, Longmont Housing Authority, Aurora Mental Health Center, Denver Public Schools, the Guadalupe Project and the Department of Human Services.
The Department of Social Work at MSU Denver values the assessment process as it leads to instrumental data that informs program improvement on multiple levels. Our assessment methods have improved over the years, and our most recent improvement involves the sharing of assessment data with our stakeholders (students, field instructors, and other community partners). We invite you to view our recent assessment findings.
The Department of Social Work is here to support you on your journey!
Have a question or comment for us? Please fill out the form linked below and a member of our team will reply via email in 2-3 business days.
Office Location: Central Classroom Building, Suite 201
Campus Maps and Parking
Welcome Desk Phone: 303-615-0555
Email: [email protected]
Mailing Address:
Metropolitan State University of Denver Department of Social Work PO Box 173362 CB 70 Denver, CO 80217-3362
Discover more about MSU Denver
Request information.
Ready to find out what MSU Denver can do for you? We've got you covered.
Academic Programs
200+ undergraduate, graduate, and non-degree customizable paths to choose from.
Wherever you're heading, your road begins here. Let's go.
Undergraduate Students
Master's Students
Phd and Postdoctoral Students
Faculty & Staff
Parents and Families
Agriculture and Environment
Art, Communication and Entertainment
Business and Management
Education and Public Services
Health Sciences
Science, Technology, Engineering, and Math (STEM)
Social and Cultural Studies
International Students
LGBTQA+ Students
Student-Athletes
Students of Color
Students with Disabilities
Student Veterans
Create a Career Plan
Connect Majors and Careers
Explore Careers and Industries
Gain Experience
Write a Resume or Cover Letter
Find Jobs or Internships
Network and Connect
Prepare for Interviews
Visit the Career Closet
Research Salaries and Negotiate Offers
Explore Graduate School
Career Readiness Competencies
Bachelor's Degrees
Master's Degrees
Career Fairs
Career Events
For Employers
Our Services
Leadership Team
Employer Relations Team
Career Advisors
Career Peer Advising Team
Appointments
MSU Connect
Report Post-Graduation Outcomes
Report Internships
LBC Career | Med School Prep Program: Personal Statements
Share This: Share LBC Career | Med School Prep Program: Personal Statements on Facebook Share LBC Career | Med School Prep Program: Personal Statements on LinkedIn Share LBC Career | Med School Prep Program: Personal Statements on Twitter
One more step:
Spread the word by sharing this event with your social networks, save it to your calendar, add to calendar.
Call us: (517) 355-9510
Contact Information
Site Accessibility
Terms of Service
Privacy Policy
Call MSU: (517) 355-1855
Visit: msu.edu
MSU is an affirmative-action, equal-opportunity employer.
Notice of Nondiscrimination
Spartans Will.
© Michigan State University
Cookies on GOV.UK
We use some essential cookies to make this website work.
We'd like to set additional cookies to understand how you use GOV.UK, remember your settings and improve government services.
We also use cookies set by other sites to help us deliver content from their services.
You have accepted additional cookies. You can change your cookie settings at any time.
You have rejected additional cookies. You can change your cookie settings at any time.

Entering and staying in the UK
Immigration rules
Home Secretary unveils plan to cut net migration
The government will introduce a plan to deliver the biggest ever cut in net migration and curb abuse of the immigration system.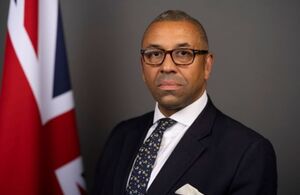 The Home Secretary has announced a plan to slash migration levels and curb abuse of the immigration system, delivering the biggest ever reduction in net migration. Together, this package will mean around 300,000 people who came to the UK last year would now not be able to come.
The package of measures will end the high numbers of dependants coming to the UK, increase the minimum salaries that overseas workers and British or settled people sponsoring family members must earn, and tackle exploitation across the immigration system.  
The government will tighten the Health and Care Worker visa, which has seen a significant number of visas granted to care workers and their dependants, by preventing overseas care workers from bringing their dependants to the UK. In addition, care providers in England will now only be able to sponsor migrant workers if they are undertaking activities regulated by the Care Quality Commission.  
In the year ending September 2023, 101,000 Health and Care Worker visas were issued to care workers and senior care workers, with an estimated 120,000 visas granted to associated dependants, the majority of whom we estimate don't work, but still make use of public services.
From next spring, the government will increase the earning threshold for overseas workers by nearly 50% from its current position of £26,200 to £38,700, encouraging businesses to look to British talent first and invest in their workforce, helping us to deter employers from over-relying on migration, while bringing salaries in line with the average full-time salary for these types of jobs. The government will also increase the minimum income required for British citizens and those settled in the UK who want their family members to join them. Altogether this reinforces that all those who want to work and live here must be able to support themselves, are contributing to the economy, and are not burdening the state.
To crack down on cut-price labour from overseas, the government will end the 20% going-rate salary discount for shortage occupations and replace the Shortage Occupation List with a new Immigration Salary List, which will retain a general threshold discount. The Migration Advisory Committee will review the new list against the increased salary thresholds in order to reduce the number of occupations on the list.
The Migration Advisory Committee will be asked to review the Graduate visa route to ensure it works in the best interests of the UK and to ensure steps are being taken to prevent abuse.
This new package of measures builds on the tough action already taken to tackle the substantial rise in students bringing dependants to the UK, which will come into force in the new year. We expect this change will have a tangible impact on net migration, with around 153,000 visas granted to dependants of sponsored students in the year ending September 2023. This, along with the changes announced today, will further protect the integrity and quality of higher education in the UK. 
The measures announced today are possible because the government is prioritising growing our domestic workforce through our Back to Work Plan – a package of employment-focused support that will help people stay healthy, get off benefits and move into work – as part of the Autumn Statement. The new Back to Work Plan builds on the ambitious £7 billion employment package from the Spring Budget, to help up to 1,100,000 people with long-term health conditions, disabilities or long-term unemployment to look for and stay in work.
Home Secretary James Cleverly said:   
It is clear that net migration remains far too high. By leaving the European Union we gained control over who can come to the UK, but far more must be done to bring those numbers down so British workers are not undercut and our public services put under less strain. My plan will deliver the biggest ever reduction in net migration and will mean around 300,000 people who came to the UK last year would not have been able to do so. I am taking decisive action to halt the drastic rise in our work visa routes and crack down on those who seek to take advantage of our hospitality.
In addition to measures to reduce migration, the government is increasing the annual Immigration Health Surcharge from £624 to £1,035 to make sure that migrants coming to the UK make a fair financial contribution so that public services, including the NHS, are not taken advantage of. 
Workers and their dependants account for some of the highest proportion of visas being issued, with Skilled Worker and Health and Care Worker visas accounting for 63% of work grants, and the proportion of work-related visas being granted to dependants rising to 43% in the year ending September 2023.  
The addition of carers in the UK's immigration system was a temporary measure to fill labour shortages by responding to an urgent need in the adult social care sector following the coronavirus pandemic. Today's measures will ensure we continue to protect our NHS and social care systems while addressing significant concerns that have emerged since the introduction of the visa about high levels of non-compliance and worker exploitation and abuse within the adult social care sector, particularly for overseas workers employed within care occupations.
Earlier this year, the government announced a package of measures to cut the number of student visas being issued. This included removing the right for international students to bring dependants unless they are on postgraduate research courses and removing the ability for international students to switch on to work routes before their studies are completed. This will come into force for courses starting in January 2024.
Share this page
Sharing will open the page in a new tab
Share on Facebook (opens in new tab)
Share on Twitter (opens in new tab)
Is this page useful?
Yes this page is useful
No this page is not useful
Help us improve GOV.UK
Don't include personal or financial information like your National Insurance number or credit card details.
To help us improve GOV.UK, we'd like to know more about your visit today. We'll send you a link to a feedback form. It will take only 2 minutes to fill in. Don't worry we won't send you spam or share your email address with anyone.
Advertisement
Supported by
College Presidents Under Fire After Dodging Questions About Antisemitism
The leaders of Harvard, M.I.T. and Penn appeared to evade questions about whether students should be disciplined if they call for the genocide of Jews.
University Presidents Appear to Evade Questions About Antisemitism on Campus
Representative elise stefanik, republican of new york, repeatedly asked the presidents of m.i.t., harvard and the university of pennsylvania if calling for the genocide of jews violated the code of conduct at their schools..
"At Penn, does calling for the genocide of Jews violate Penn's rules or code of conduct? Yes or no?" "If the speech turns into conduct, it can be harassment, yes." "I am asking: Specifically calling for the genocide of Jews, does that constitute bullying or harassment?" "If the speech becomes conduct, it can be harassment, yes." "Conduct meaning committing the act of genocide? The answer is yes. And Dr. Gay, at Harvard, does calling for the genocide of Jews violate Harvard's rules of bullying and harassment? Yes or no?" "It can be, depending on the context." "What's the context?" "Targeted as an individual — targeted at an individual." "It's targeted at Jewish students, Jewish individuals. I will ask you one more time. Does calling for the genocide of Jews violate Harvard's rules of bullying and harassment? Yes or no?" "Antisemitic rhetoric —" "And is it antisemitic rhetoric?" "Antisemitic rhetoric, when it crosses into conduct that amounts to bullying, harassment, intimidation, that is actionable conduct. And we do take action." "So the answer is yes, that calling for the genocide of Jews violates Harvard code of conduct, correct." "Again, it depends on the context." "It does not depend on the context. The answer is yes, and this is why you should resign. These are unacceptable answers across the board."
By Stephanie Saul and Anemona Hartocollis
Support for the presidents of Harvard, the University of Pennsylvania and M.I.T. eroded quickly on Wednesday, after they seemed to evade what seemed like a rather simple question during a contentious congressional hearing: Would they discipline students calling for the genocide of Jews?
Their lawyerly replies to that question and others during a four-hour hearing drew incredulous responses.
"It's unbelievable that this needs to be said: Calls for genocide are monstrous and antithetical to everything we represent as a country," said a White House spokesman, Andrew Bates.
Josh Shapiro, the Democratic governor of Pennsylvania, said he found the responses by Elizabeth Magill, Penn's president, "unacceptable."
Even the liberal academic Laurence Tribe found himself agreeing with Representative Elise Stefanik, Republican of New York, who sharply questioned Harvard's president, Claudine Gay.
"I'm no fan of @RepStefanik but I'm with her here," the Harvard law professor wrote on the social media site X. "Claudine Gay's hesitant, formulaic, and bizarrely evasive answers were deeply troubling to me and many of my colleagues, students, and friends."
In their opening remarks, and throughout the hearing, Dr. Gay, Ms. Magill and Sally Kornbluth of M.I.T. all said they were appalled by antisemitism and taking action against it on campus. When asked whether they supported the right of Israel to exist, they answered yes, without equivocation.
But on the question of disciplining students for statements about genocide, they tried to give lawyerly responses to a tricky question involving free speech, which supporters of academic freedom said were legally correct.
But to many Jewish students, alumni and donors, who had watched campus pro-Palestinian protests with trepidation and fear, the statements by the university presidents failed to meet the political moment by not speaking clearly and forcefully against antisemitism.
"It should not be hard to condemn genocide, genocide against Jews, genocide against anyone else," Governor Shapiro said on Wednesday in a meeting with reporters. "I've said many times, leaders have a responsibility to speak and act with moral clarity, and Liz Magill failed to meet that simple test."
"There should be no nuance to that — she needed to give a one-word answer," he added.
By Wednesday afternoon, a petition calling for Ms. Magill's resignation had grown to more than 3,000 signatures. Marc Rowan, the chief of Apollo Global Management and the board chair at the Wharton School of Business at Penn, asked the board of trustees to rescind their support for Ms. Magill.
"How much damage to our reputation are we willing to accept?" he wrote in a letter to the trustees.
Governor Shapiro, who is a nonvoting member of Penn's board, urged the trustees to meet soon. University sources, speaking on background, said that efforts were underway to hold a board meeting by phone this week. The university did not respond immediately to a request for comment.
Much of the criticism landed heavily on Ms. Magill because of an extended back-and-forth with Representative Stefanik.
Ms. Stefanik said that in campus protests, students had chanted support for intifada, an Arabic word that means uprising and that many Jews hear as a call for violence against them.
Ms. Stefanik asked Ms. Magill, "Does calling for the genocide of Jews violate Penn's rules or code of conduct, yes or no?"
Ms. Magill replied, "If the speech turns into conduct, it can be harassment."
Ms. Stefanik pressed the issue: "I am asking, specifically: Calling for the genocide of Jews, does that constitute bullying or harassment?"
Ms. Magill, a lawyer who joined Penn last year with a pledge to promote campus free speech, replied, "If it is directed and severe, pervasive, it is harassment."
Ms. Stefanik responded: "So the answer is yes."
Ms. Magill said, "It is a context-dependent decision, congresswoman."
Ms. Stefanik exclaimed: "That's your testimony today? Calling for the genocide of Jews is depending upon the context?"
In response on Wednesday, Senator Bob Casey, Democrat of Pennsylvania, did not mince words. "President Magill's comments yesterday were offensive, but equally offensive was what she didn't say," he said in a statement. "The right to free speech is fundamental, but calling for the genocide of Jews is antisemitic and harassment, full stop."
Senator John Fetterman, a Pennsylvania Democrat, described the testimony as "a significant fail."
"There is no 'both sides-ism' and it isn't 'free speech,' it's simply hate speech," he said in a statement. "It was embarrassing for a venerable Pennsylvania university, and it should be reflexive for leaders to condemn antisemitism and stand up for the Jewish community or any community facing this kind of invective."
On Wednesday evening, Ms. Magill apologized for her testimony.
"In that moment, I was focused on our university's longstanding policies aligned with the U.S. Constitution, which say that speech alone is not punishable," she said in a video . "I was not focused on, but I should have been, the irrefutable fact that a call for genocide of Jewish people is a call for some of the most terrible violence human beings can perpetrate. It's evil — plain and simple."
She added, "In my view, it would be harassment or intimidation."
She also said that Penn would "initiate a serious and careful look at our policies."
Both Dr. Gay and Dr. Kornbluth were asked the same series of questions about genocide.
Dr. Gay echoed the idea that it "depends on the context" whether calling for the genocide of Jews violated Harvard's conduct rules.
Dr. Kornbluth at first replied, "I have not heard calling for the genocide of Jews on our campus."
Representative Stefanik interjected: "But you've heard chants for intifada."
Dr. Kornbluth said: "I've heard chants which can be antisemitic depending on the context when calling for the elimination of the Jewish people."
Will Creeley, legal director at FIRE, the Foundation for Individual Rights and Expression, said that the three presidents were "legally correct."
"It does depend on context," Mr. Creeley said. But he added that it was frustrating "to see them discover free speech scruples while under fire at a congressional hearing," rather than in a more principled way.
It was the invocation of context that angered many Jewish groups.
"We are appalled by the need to state the obvious: Calls for genocide against Jews do not depend on the context," Penn Hillel said in a statement.
Jacob Miller, the student president of Harvard Hillel, said that "the testimony yesterday was a slap in the face, because there was a very easy clear right answer and she opted not to say that."
Bill Ackman, the billionaire hedge fund manager and Harvard alumnus, called on all three presidents to resign, citing the exchanges over genocide.
"It 'depends on the context' and 'whether the speech turns into conduct,' that is, actually killing Jews," he wrote on X. "This could be the most extraordinary testimony ever elicited in the Congress."
"They must all resign in disgrace," he continued. "If a CEO of one of our companies gave a similar answer, he or she would be toast within the hour."
M.I.T. did not respond to requests for a comment. But on Wednesday, Dr. Gay tried again in a new statement.
"There are some who have confused a right to free expression with the idea that Harvard will condone calls for violence against Jewish students," Dr. Gay said. "Let me be clear: Calls for violence or genocide against the Jewish community, or any religious or ethnic group are vile, they have no place at Harvard, and those who threaten our Jewish students will be held to account."
Her statement did not say what would constitute a threat, or whether chants of "There is only one solution: intifada, revolution" would meet the definition, as Ms. Stefanik argued during the hearing.
Campbell Robertson contributed reporting.
Stephanie Saul reports on colleges and universities, with a recent focus on the dramatic changes in college admissions and the debate around diversity, equity and inclusion in higher education. More about Stephanie Saul
Anemona Hartocollis is a national reporter for The Times, covering higher education. More about Anemona Hartocollis
Changes to UK visa requirements: Key points at-a-glance
The government has unveiled a package of measures to reduce the number of people coming to the UK.
Home Secretary James Cleverly said the changes, which are due to take effect from next spring, would deliver the biggest ever cut in net migration.
Tougher visa rules unveiled in plan to cut migration
It comes after net migration - the difference between the number of people coming to live in the UK and those leaving - reached a record 745,000 last year .
Minimum salary for UK skilled worker visa to increase
To be eligible for a skilled worker visa to come to the UK, your job offer must meet a minimum salary requirement.
At the moment this is whichever is highest out of £26,200 per year, £10.75 per hour or the "going rate" for your job.
From next spring, this will rise to £38,700 per year.
However, crucially health and care workers - who account for almost half of people on work visas - will be exempt from the increase.
People on national pay scales, such as teachers, will also be exempt.
The Migration Observatory says the main impact is likely to be on middle-skilled jobs like butchers or chefs, where pay tends to be less than £30,000.
Minimum income requirement for family visa to rise
The minimum income required for British citizens who want to bring a foreign family member or partner to live with them in the UK is rising from £18,600 to £38,700 a year.
An estimated 70,000 people came to the UK on family visas in the year ending June 2023 .
As the change affects those on lower incomes, it will have a bigger impact on groups who tend to earn less, such as women, younger people and those living outside London and south-east England.
Ban on care workers bringing family dependants to the UK
Overseas care workers will no longer be able to bring their partner or children with them to the UK.
Home Office data suggest health and care workers are more likely to be joined by family members than people on other work visas.
In the year to September, more than 101,000 visas were issued to care workers, with an estimated 120,000 visas granted to associated dependants.
Care companies are worried the ban on dependants will put off potential recruits from coming to the UK, making staff shortages worse.
But the government says it believes there will still be high demand from overseas workers for care roles in the UK, even if individuals cannot bring family members with them.
What impact might migration changes have on the care sector?
Salary discount for shortage occupation list scrapped
Currently jobs on a shortage occupation list can be paid at 80% of the usual going rate to qualify for a skilled worker visa.
The list covers a wide range of sectors including health, education, care work and construction and is designed to make it easier for employers to fill vacancies where there is a shortage of workers in the UK.
The government says it wants to stop immigration undercutting British workers and is planning to scrap the 20% discount.
Healthcare surcharge to rise
The annual fee visa holders must pay to use the NHS - known as the immigration health surcharge - will rise from £624 to £1,035.
There are some exemptions , for example health and care workers do not have to pay the charge, and there is a reduced rate for students and under-18s.
Students: review of graduate visa
A graduate visa allows someone to stay in the country for at least two years after successfully completing a course in the UK.
The government has launched a review of this visa route to prevent what it's called "abuse" of the system.
More than 98,000 graduate visas were granted in the year to June.
The government has already announced plans to limit the number of students who can bring family members with them to the UK .
The changes, which come into force in January, remove the right of international students to bring dependents unless they are on postgraduate research courses.
Students will also no longer be allowed to switch onto work visas before their studies are completed.
Home Office accused of delays to reunite family
Calls to ease visas for racing industry, care home saved by worldwide recruitment.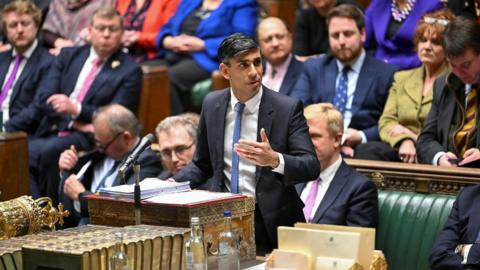 The main Tory factions jostling for influence
The rival groups of Tory MPs getting ready to give their verdict on Rishi Sunak's Rwanda plan.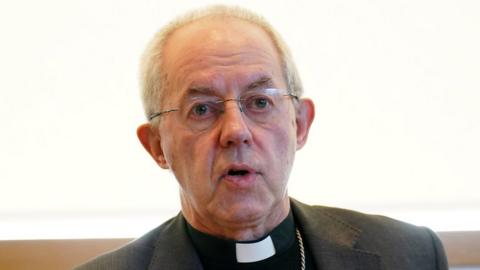 Welby: Migrant visa changes will harm families
Archbishop raises concerns about new rules for Britons who want to bring a foreign family member to the UK.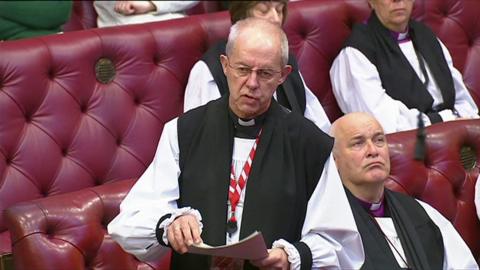 Welby warns on family relations after visa income rise
The Archbishop of Canterbury criticises the impact of raising the income threshold for people bringing dependents to the UK.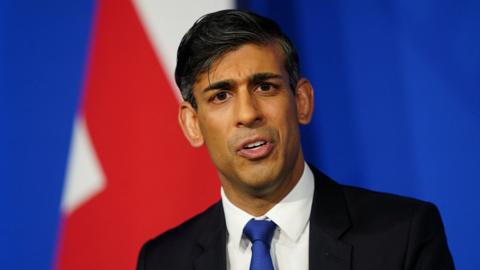 UK paid Rwanda an extra £100m for asylum deal
It means the UK has spent £240m on the scheme, despite no asylum seekers being sent to the African nation.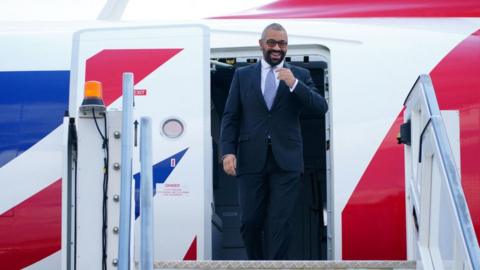 Why does the UK want to send asylum seekers to Rwanda?
After losing in the Supreme Court, ministers have signed a new treaty and published new legislation.