Want to create or adapt books like this? Learn more about how Pressbooks supports open publishing practices.
13.1 Formatting a Research Paper
Learning objectives.
Identify the major components of a research paper written using American Psychological Association (APA) style.
Apply general APA style and formatting conventions in a research paper.
In this chapter, you will learn how to use APA style , the documentation and formatting style followed by the American Psychological Association, as well as MLA style , from the Modern Language Association. There are a few major formatting styles used in academic texts, including AMA, Chicago, and Turabian:
AMA (American Medical Association) for medicine, health, and biological sciences
APA (American Psychological Association) for education, psychology, and the social sciences
Chicago—a common style used in everyday publications like magazines, newspapers, and books
MLA (Modern Language Association) for English, literature, arts, and humanities
Turabian—another common style designed for its universal application across all subjects and disciplines
While all the formatting and citation styles have their own use and applications, in this chapter we focus our attention on the two styles you are most likely to use in your academic studies: APA and MLA.
If you find that the rules of proper source documentation are difficult to keep straight, you are not alone. Writing a good research paper is, in and of itself, a major intellectual challenge. Having to follow detailed citation and formatting guidelines as well may seem like just one more task to add to an already-too-long list of requirements.
Following these guidelines, however, serves several important purposes. First, it signals to your readers that your paper should be taken seriously as a student's contribution to a given academic or professional field; it is the literary equivalent of wearing a tailored suit to a job interview. Second, it shows that you respect other people's work enough to give them proper credit for it. Finally, it helps your reader find additional materials if he or she wishes to learn more about your topic.
Furthermore, producing a letter-perfect APA-style paper need not be burdensome. Yes, it requires careful attention to detail. However, you can simplify the process if you keep these broad guidelines in mind:
Work ahead whenever you can. Chapter 11 "Writing from Research: What Will I Learn?" includes tips for keeping track of your sources early in the research process, which will save time later on.
Get it right the first time. Apply APA guidelines as you write, so you will not have much to correct during the editing stage. Again, putting in a little extra time early on can save time later.
Use the resources available to you. In addition to the guidelines provided in this chapter, you may wish to consult the APA website at http://www.apa.org or the Purdue University Online Writing lab at http://owl.english.purdue.edu , which regularly updates its online style guidelines.
General Formatting Guidelines
This chapter provides detailed guidelines for using the citation and formatting conventions developed by the American Psychological Association, or APA. Writers in disciplines as diverse as astrophysics, biology, psychology, and education follow APA style. The major components of a paper written in APA style are listed in the following box.
These are the major components of an APA-style paper:
Body, which includes the following:
Headings and, if necessary, subheadings to organize the content
In-text citations of research sources
References page
All these components must be saved in one document, not as separate documents.
The title page of your paper includes the following information:
Title of the paper
Author's name
Name of the institution with which the author is affiliated
Header at the top of the page with the paper title (in capital letters) and the page number (If the title is lengthy, you may use a shortened form of it in the header.)
List the first three elements in the order given in the previous list, centered about one third of the way down from the top of the page. Use the headers and footers tool of your word-processing program to add the header, with the title text at the left and the page number in the upper-right corner. Your title page should look like the following example.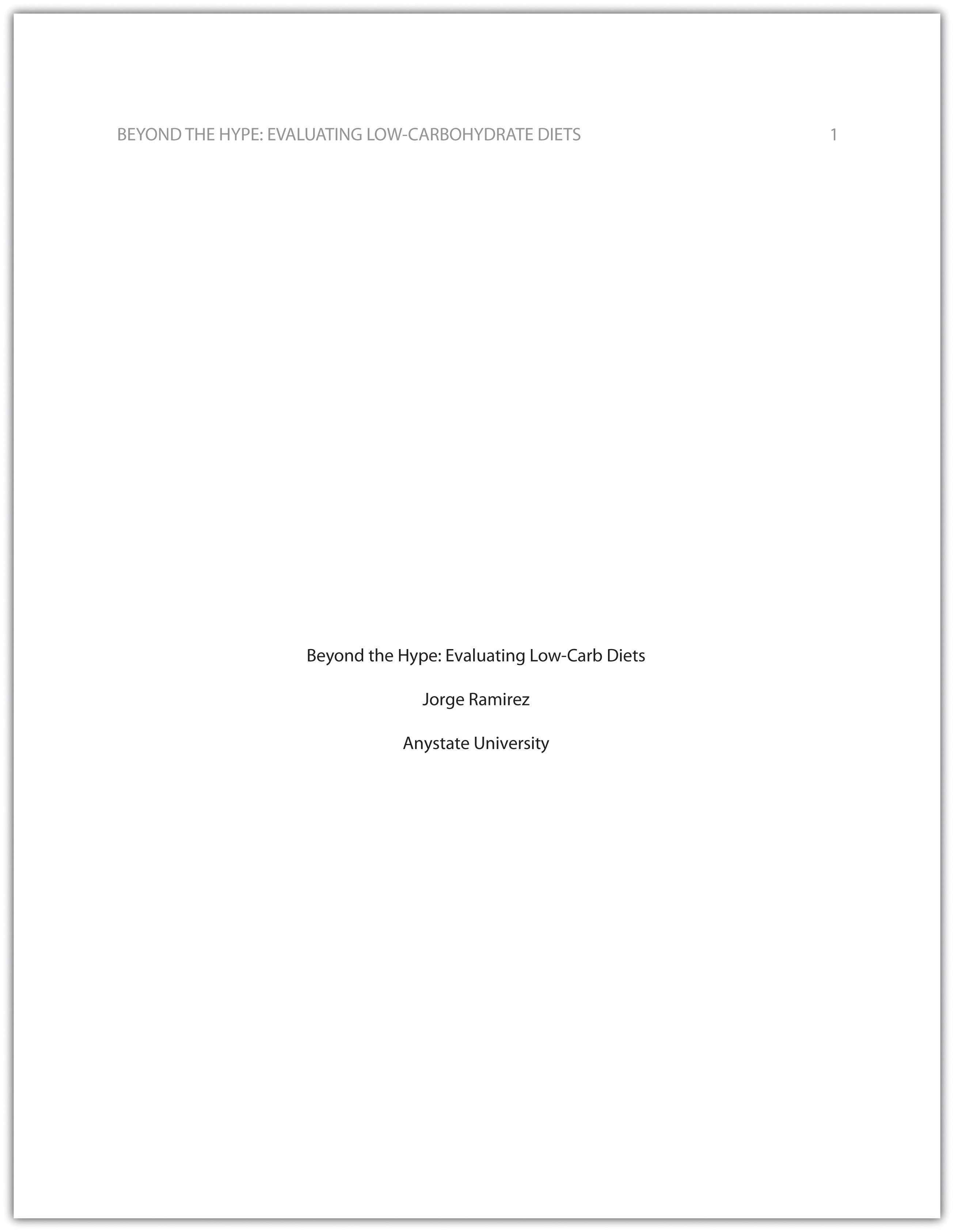 The next page of your paper provides an abstract , or brief summary of your findings. An abstract does not need to be provided in every paper, but an abstract should be used in papers that include a hypothesis. A good abstract is concise—about one hundred fifty to two hundred fifty words—and is written in an objective, impersonal style. Your writing voice will not be as apparent here as in the body of your paper. When writing the abstract, take a just-the-facts approach, and summarize your research question and your findings in a few sentences.
In Chapter 12 "Writing a Research Paper" , you read a paper written by a student named Jorge, who researched the effectiveness of low-carbohydrate diets. Read Jorge's abstract. Note how it sums up the major ideas in his paper without going into excessive detail.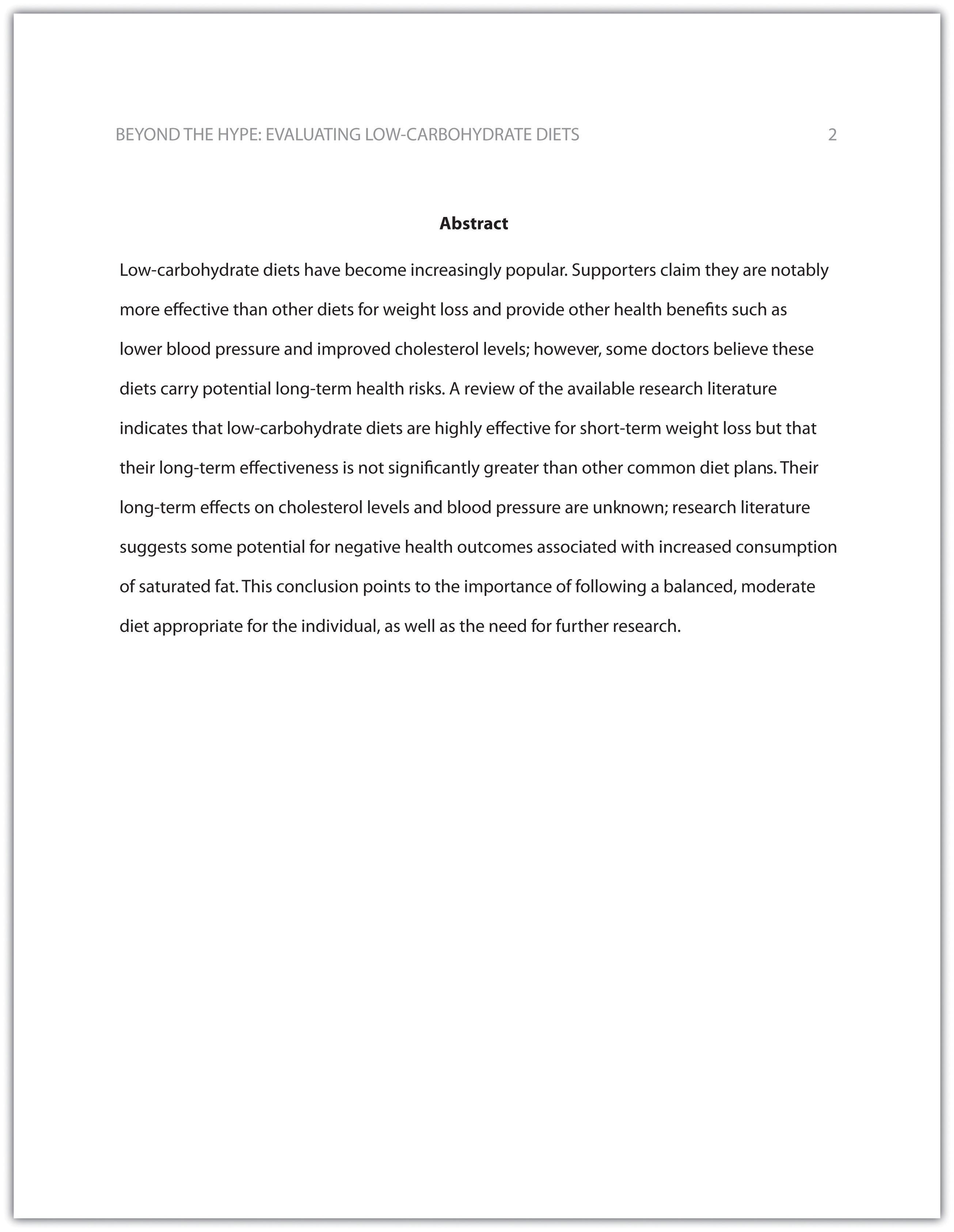 Write an abstract summarizing your paper. Briefly introduce the topic, state your findings, and sum up what conclusions you can draw from your research. Use the word count feature of your word-processing program to make sure your abstract does not exceed one hundred fifty words.
Depending on your field of study, you may sometimes write research papers that present extensive primary research, such as your own experiment or survey. In your abstract, summarize your research question and your findings, and briefly indicate how your study relates to prior research in the field.
Margins, Pagination, and Headings
APA style requirements also address specific formatting concerns, such as margins, pagination, and heading styles, within the body of the paper. Review the following APA guidelines.
Use these general guidelines to format the paper:
Set the top, bottom, and side margins of your paper at 1 inch.
Use double-spaced text throughout your paper.
Use a standard font, such as Times New Roman or Arial, in a legible size (10- to 12-point).
Use continuous pagination throughout the paper, including the title page and the references section. Page numbers appear flush right within your header.
Section headings and subsection headings within the body of your paper use different types of formatting depending on the level of information you are presenting. Additional details from Jorge's paper are provided.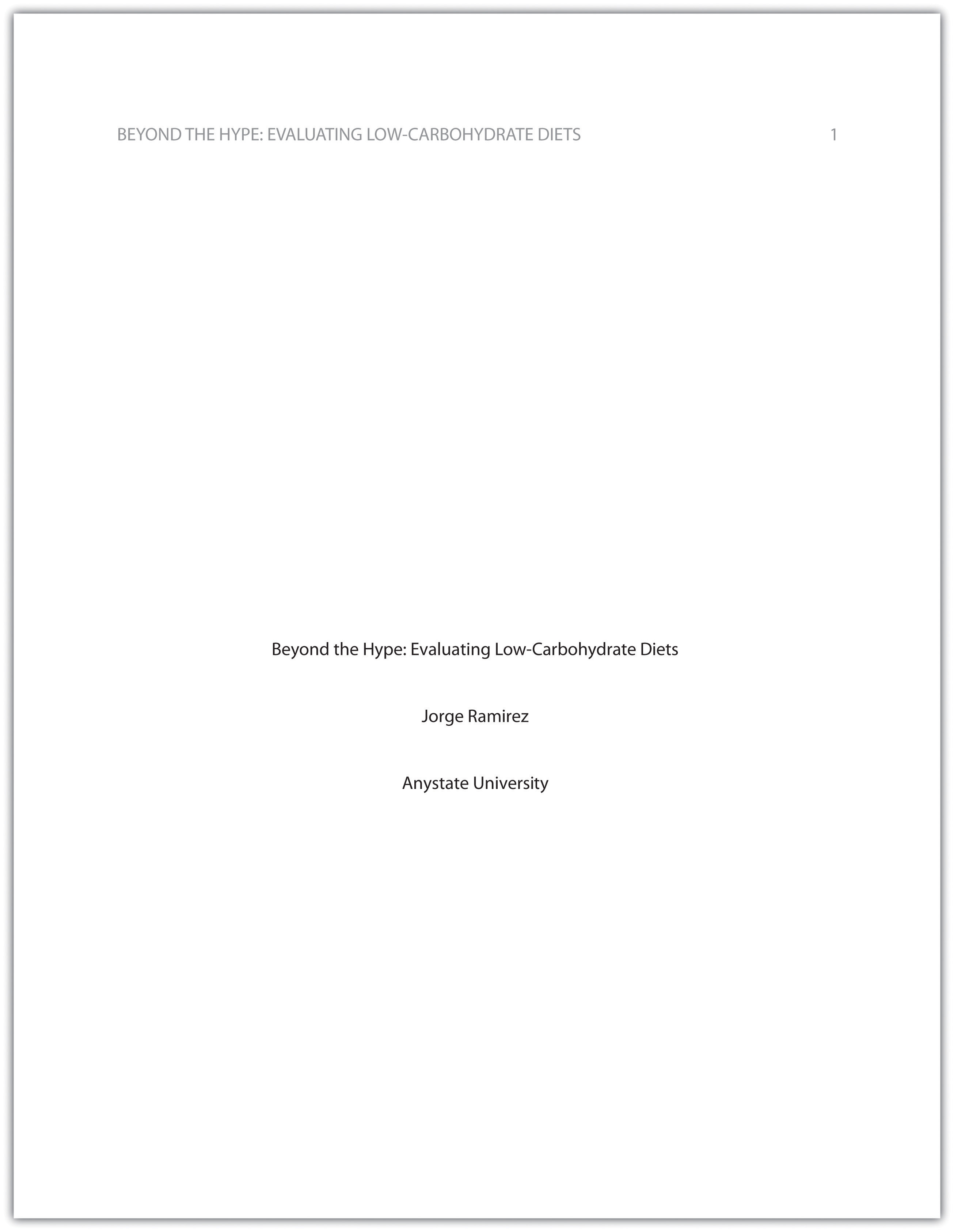 Begin formatting the final draft of your paper according to APA guidelines. You may work with an existing document or set up a new document if you choose. Include the following:
Your title page
The abstract you created in Note 13.8 "Exercise 1"
Correct headers and page numbers for your title page and abstract
APA style uses section headings to organize information, making it easy for the reader to follow the writer's train of thought and to know immediately what major topics are covered. Depending on the length and complexity of the paper, its major sections may also be divided into subsections, sub-subsections, and so on. These smaller sections, in turn, use different heading styles to indicate different levels of information. In essence, you are using headings to create a hierarchy of information.
The following heading styles used in APA formatting are listed in order of greatest to least importance:
Section headings use centered, boldface type. Headings use title case, with important words in the heading capitalized.
Subsection headings use left-aligned, boldface type. Headings use title case.
The third level uses left-aligned, indented, boldface type. Headings use a capital letter only for the first word, and they end in a period.
The fourth level follows the same style used for the previous level, but the headings are boldfaced and italicized.
The fifth level follows the same style used for the previous level, but the headings are italicized and not boldfaced.
Visually, the hierarchy of information is organized as indicated in Table 13.1 "Section Headings" .
Table 13.1 Section Headings
A college research paper may not use all the heading levels shown in Table 13.1 "Section Headings" , but you are likely to encounter them in academic journal articles that use APA style. For a brief paper, you may find that level 1 headings suffice. Longer or more complex papers may need level 2 headings or other lower-level headings to organize information clearly. Use your outline to craft your major section headings and determine whether any subtopics are substantial enough to require additional levels of headings.
Working with the document you developed in Note 13.11 "Exercise 2" , begin setting up the heading structure of the final draft of your research paper according to APA guidelines. Include your title and at least two to three major section headings, and follow the formatting guidelines provided above. If your major sections should be broken into subsections, add those headings as well. Use your outline to help you.
Because Jorge used only level 1 headings, his Exercise 3 would look like the following:
Citation Guidelines
In-text citations.
Throughout the body of your paper, include a citation whenever you quote or paraphrase material from your research sources. As you learned in Chapter 11 "Writing from Research: What Will I Learn?" , the purpose of citations is twofold: to give credit to others for their ideas and to allow your reader to follow up and learn more about the topic if desired. Your in-text citations provide basic information about your source; each source you cite will have a longer entry in the references section that provides more detailed information.
In-text citations must provide the name of the author or authors and the year the source was published. (When a given source does not list an individual author, you may provide the source title or the name of the organization that published the material instead.) When directly quoting a source, it is also required that you include the page number where the quote appears in your citation.
This information may be included within the sentence or in a parenthetical reference at the end of the sentence, as in these examples.
Epstein (2010) points out that "junk food cannot be considered addictive in the same way that we think of psychoactive drugs as addictive" (p. 137).
Here, the writer names the source author when introducing the quote and provides the publication date in parentheses after the author's name. The page number appears in parentheses after the closing quotation marks and before the period that ends the sentence.
Addiction researchers caution that "junk food cannot be considered addictive in the same way that we think of psychoactive drugs as addictive" (Epstein, 2010, p. 137).
Here, the writer provides a parenthetical citation at the end of the sentence that includes the author's name, the year of publication, and the page number separated by commas. Again, the parenthetical citation is placed after the closing quotation marks and before the period at the end of the sentence.
As noted in the book Junk Food, Junk Science (Epstein, 2010, p. 137), "junk food cannot be considered addictive in the same way that we think of psychoactive drugs as addictive."
Here, the writer chose to mention the source title in the sentence (an optional piece of information to include) and followed the title with a parenthetical citation. Note that the parenthetical citation is placed before the comma that signals the end of the introductory phrase.
David Epstein's book Junk Food, Junk Science (2010) pointed out that "junk food cannot be considered addictive in the same way that we think of psychoactive drugs as addictive" (p. 137).
Another variation is to introduce the author and the source title in your sentence and include the publication date and page number in parentheses within the sentence or at the end of the sentence. As long as you have included the essential information, you can choose the option that works best for that particular sentence and source.
Citing a book with a single author is usually a straightforward task. Of course, your research may require that you cite many other types of sources, such as books or articles with more than one author or sources with no individual author listed. You may also need to cite sources available in both print and online and nonprint sources, such as websites and personal interviews. Chapter 13 "APA and MLA Documentation and Formatting" , Section 13.2 "Citing and Referencing Techniques" and Section 13.3 "Creating a References Section" provide extensive guidelines for citing a variety of source types.
Writing at Work
APA is just one of several different styles with its own guidelines for documentation, formatting, and language usage. Depending on your field of interest, you may be exposed to additional styles, such as the following:
MLA style. Determined by the Modern Languages Association and used for papers in literature, languages, and other disciplines in the humanities.
Chicago style. Outlined in the Chicago Manual of Style and sometimes used for papers in the humanities and the sciences; many professional organizations use this style for publications as well.
Associated Press (AP) style. Used by professional journalists.
References List
The brief citations included in the body of your paper correspond to the more detailed citations provided at the end of the paper in the references section. In-text citations provide basic information—the author's name, the publication date, and the page number if necessary—while the references section provides more extensive bibliographical information. Again, this information allows your reader to follow up on the sources you cited and do additional reading about the topic if desired.
The specific format of entries in the list of references varies slightly for different source types, but the entries generally include the following information:
The name(s) of the author(s) or institution that wrote the source
The year of publication and, where applicable, the exact date of publication
The full title of the source
For books, the city of publication
For articles or essays, the name of the periodical or book in which the article or essay appears
For magazine and journal articles, the volume number, issue number, and pages where the article appears
For sources on the web, the URL where the source is located
The references page is double spaced and lists entries in alphabetical order by the author's last name. If an entry continues for more than one line, the second line and each subsequent line are indented five spaces. Review the following example. ( Chapter 13 "APA and MLA Documentation and Formatting" , Section 13.3 "Creating a References Section" provides extensive guidelines for formatting reference entries for different types of sources.)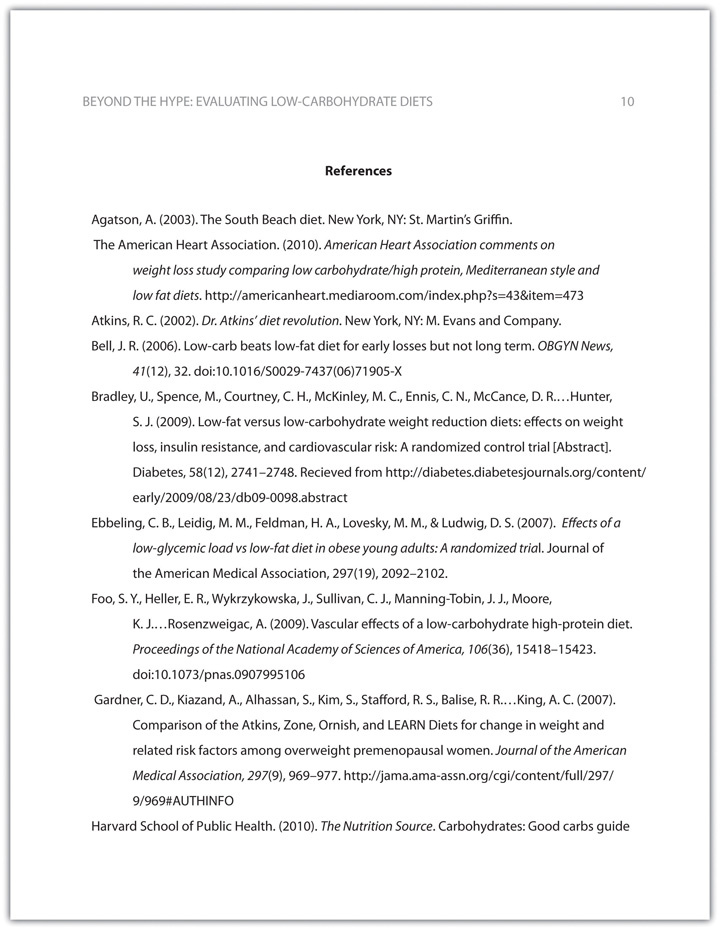 In APA style, book and article titles are formatted in sentence case, not title case. Sentence case means that only the first word is capitalized, along with any proper nouns.
Key Takeaways
Following proper citation and formatting guidelines helps writers ensure that their work will be taken seriously, give proper credit to other authors for their work, and provide valuable information to readers.
Working ahead and taking care to cite sources correctly the first time are ways writers can save time during the editing stage of writing a research paper.
APA papers usually include an abstract that concisely summarizes the paper.
APA papers use a specific headings structure to provide a clear hierarchy of information.
In APA papers, in-text citations usually include the name(s) of the author(s) and the year of publication.
In-text citations correspond to entries in the references section, which provide detailed bibliographical information about a source.
Writing for Success Copyright © 2015 by University of Minnesota is licensed under a Creative Commons Attribution-NonCommercial-ShareAlike 4.0 International License , except where otherwise noted.
Search This Site All UCSD Sites Faculty/Staff Search Term
Contact & Directions
Climate Statement
Cognitive Behavioral Neuroscience
Cognitive Psychology
Developmental Psychology
Social Psychology
Adjunct Faculty
Non-Senate Instructors
Researchers
Psychology Grads
Affiliated Grads
New and Prospective Students
Honors Program
Experiential Learning
Programs & Events
Psi Chi / Psychology Club
Prospective PhD Students
Current PhD Students
Area Brown Bags
Colloquium Series
Anderson Distinguished Lecture Series
Speaker Videos
Undergraduate Program
Academic and Writing Resources
Writing Research Papers
Formatting Research Papers
Research papers written in APA style should follow the formatting rules specified in the Publication Manual of the American Psychological Association .  Most research papers that are written for psychology courses at UCSD, including the B.S. Degree Research Paper and the Honors Thesis, have to follow APA format.  Here we discuss the formatting of research papers according to APA style.
How to Format a Research Paper in APA Style
For the most accurate and comprehensive information on formatting papers in APA style, we recommend referring directly to the Publication Manual of the American Psychological Association. Reputable online sources (e.g., the official APA Style website and the Purdue University Online Writing Lab's guide to APA style) are also recommended. 
According to the Publication Manual, the major sections and components of APA style research papers should adhere to the following guidelines.  Note that how closely these guidelines are followed may vary depending on the course and instructor.  
General Formatting Rules
Papers should have at least 1-in. margins on all sides. 1
All text should be double spaced . 1
Times New Roman, 12 point font is preferred. 1
All lines of text should be flush-left and should not be justified, except where noted in the Manual. 1
The first line of every paragraph should be indented. Exceptions to the indenting rule are the Abstract, quotations, titles and headings, as well as Tables and Figures. 1
Pages should be numbered at the top right, with the title page numbered page 1, the Abstract numbered page 2, and the text starting on page 3. 1
An abbreviated title called the Running Head should be placed at the top of each page, flush-left in uppercase letters. 1
Two spaces should be used after punctuation marks at the end of each sentence (in other words, there should be two spaces after the period that ends each sentence). 2
Formatting the Title Page
The title should be typed in the upper half of the title page, centered, and with the first letters of all but minor words capitalized. 3
The name(s) of the author(s) should be typed below the title and followed with the institutional affiliation(s) of the author(s). 3
An Author Note should appear below the aforementioned items. The Author Note can have up to four paragraphs.  These respectively describe the author(s)' departmental and institutional affiliation, any changes in affiliation, acknowledgments, and contact information. 3
Formatting the Abstract
The Abstract typically should not exceed 250 words. 4
The Abstract should be placed on a separate page, with the label Abstract appearing at the top center of that page and followed by the text of the Abstract. 4
The Abstract should not be indented. 4
Formatting the Main Body of Text
The main body of text should begin on a separate page after the Abstract. 5
It should begin with the Introduction section. 5
The Introduction section should be titled with the title of the research paper and not the word "Introduction." The title should appear at the top of the page, centered, and should not be bolded. 5
The remainder of the text should be flush-left, with each new paragraph indented except where noted above (see General Formatting Rules ). 5
Each of the subsequent sections of the paper should be prefaced with a heading. APA guidelines specify different heading formats (for more information on Levels of Headings , see below). 5
Formatting References
The references section should begin on a separate page after the main body of text. 6
It should begin with the word "References" placed at the top of the page and centered. 6
All references should be listed in alphabetical order by the last name of the first author of each reference. 6
All references should be double-spaced and should use a hanging indent format wherein the first line of each reference is flush-left and all subsequent lines of that reference are indented (with that pattern repeating for each reference). 6
All references should use the appropriate APA reference format (for more information, please see the Citing References section of this website). 6
Levels of Headings in APA Style
As of the sixth edition of the Publication Manual of the American Psychological Association (released in 2010), the five possible levels of heading in APA-formatted manuscripts are: 7
Level 1: centered, bold, on a separate line, and the first letters of all but minor words capitalized.
Level 2: flush-left, bold, on a separate line, and the first letters of all but minor words capitalized.
Level 3: indented, bold, as a paragraph heading (the first part of a paragraph; regular text follows on the same line), and in lowercase letters ending with a period.
Level 4: indented, bold, italicized, as a paragraph heading (the first part of a paragraph; regular text follows on the same line), and in lowercase letters ending with a period.
Level 5: indented, not bold, italicized, as a paragraph heading (the first part of a paragraph; regular text follows on the same line), and in lowercase letters ending with a period.
Depending on the structure of your research paper, some or all of the five levels of headings may be used.  The headings have a "hierarchical nested structure" where Level 1 is the highest and Level 5 is the lowest.  For example, you may have a research paper which uses all five levels of heading as follows:
Downloadable Resources
How to Write APA Style Research Papers (a comprehensive guide) [ PDF ]
Tips for Writing APA Style Research Papers (a brief summary) [ PDF ]
Example APA Style Research Paper (for B.S. Degree – empirical research) [ PDF ]
Example APA Style Research Paper (for B.S. Degree – literature review) [ PDF ]
Further Resources
How-To Videos     
Writing Research Paper Videos
External Resources
APA Style Guide from the Purdue University Online Writing Lab (OWL)
APA Tutorial on the Basics of APA Style
EasyBib Guide to Writing and Citing in APA Format
Sample APA Formatted Paper
Sample APA Formatted Paper with Comments
Tips for Writing a Paper in APA Style
1 VandenBos, G. R. (Ed). (2010). Publication manual of the American Psychological Association (6th ed.) (pp. 228-229).  Washington, DC: American Psychological Association.
2 vandenbos, g. r. (ed). (2010). (pp. 87-88). , 3 vandenbos, g. r. (ed). (2010). (pp. 23-25). , 4 vandenbos, g. r. (ed). (2010). (pp. 25-27)., 5 vandenbos, g. r. (ed). (2010). (pp. 41-49). , 6 vandenbos, g. r. (ed). (2010). (pp. 37-38, 49-51). , 7 vandenbos, g. r. (ed). (2010). (p. 62). .
Back to top
Research Paper Structure
Using Databases and Finding References
What Types of References Are Appropriate?
Evaluating References and Taking Notes
Citing References
Writing a Literature Review
Writing Process and Revising
Improving Scientific Writing
Academic Integrity and Avoiding Plagiarism
Writing Research Papers Videos
Purdue Online Writing Lab Purdue OWL® College of Liberal Arts
Writing a Research Paper

Welcome to the Purdue OWL
This page is brought to you by the OWL at Purdue University. When printing this page, you must include the entire legal notice.
Copyright ©1995-2018 by The Writing Lab & The OWL at Purdue and Purdue University. All rights reserved. This material may not be published, reproduced, broadcast, rewritten, or redistributed without permission. Use of this site constitutes acceptance of our terms and conditions of fair use.
The pages in this section provide detailed information about how to write research papers including discussing research papers as a genre, choosing topics, and finding sources.
The Research Paper
There will come a time in most students' careers when they are assigned a research paper. Such an assignment often creates a great deal of unneeded anxiety in the student, which may result in procrastination and a feeling of confusion and inadequacy. This anxiety frequently stems from the fact that many students are unfamiliar and inexperienced with this genre of writing. Never fear—inexperience and unfamiliarity are situations you can change through practice! Writing a research paper is an essential aspect of academics and should not be avoided on account of one's anxiety. In fact, the process of writing a research paper can be one of the more rewarding experiences one may encounter in academics. What is more, many students will continue to do research throughout their careers, which is one of the reasons this topic is so important.
Becoming an experienced researcher and writer in any field or discipline takes a great deal of practice. There are few individuals for whom this process comes naturally. Remember, even the most seasoned academic veterans have had to learn how to write a research paper at some point in their career. Therefore, with diligence, organization, practice, a willingness to learn (and to make mistakes!), and, perhaps most important of all, patience, students will find that they can achieve great things through their research and writing.
The pages in this section cover the following topic areas related to the process of writing a research paper:
Genre - This section will provide an overview for understanding the difference between an analytical and argumentative research paper.
Choosing a Topic - This section will guide the student through the process of choosing topics, whether the topic be one that is assigned or one that the student chooses themselves.
Identifying an Audience - This section will help the student understand the often times confusing topic of audience by offering some basic guidelines for the process.
Where Do I Begin - This section concludes the handout by offering several links to resources at Purdue, and also provides an overview of the final stages of writing a research paper.
The Ultimate Guide to Writing a Research Paper
Few things strike more fear in academics than the accursed research paper , a term synonymous with long hours and hard work. Luckily there's a secret to help you get through them. As long as you know how to write a research paper properly, you'll find they're not so bad . . . or at least less painful. 
In this guide we concisely explain how to write an academic research paper step by step. We'll cover areas like how to start a research paper, how to write a research paper outline, how to use citations and evidence, and how to write a conclusion for a research paper. 
But before we get into the details, let's take a look at what a research paper is and how it's different from other  writing . 
Write papers with confidence Grammarly helps you make the grade Write with Grammarly
What is a research paper?
A research paper is a type of  academic writing that provides an in-depth analysis, evaluation, or interpretation of a single topic, based on empirical evidence. Research papers are similar to analytical essays, except that research papers emphasize the use of statistical data and preexisting research, along with a strict code for citations. 
Research papers are a bedrock of modern science and the most effective way to share information across a wide network. However, most people are familiar with research papers from school; college courses often use them to test a student's knowledge of a particular area or their research skills in general. 
Considering their gravity, research papers favor formal, even bland language that strips the writing of any bias. Researchers state their findings plainly and with corresponding evidence so that other researchers can consequently use the paper in their own research. 
Keep in mind that writing a research paper is different from  writing a research proposal . Essentially, research proposals are to acquire the funding needed to get the data to write a research paper. 
How long should a research paper be? 
The length of a research paper depends on the topic or assignment. Typically, research papers run around 4,000–6,000 words, but it's common to see short papers around 2,000 words or long papers over 10,000 words. 
If you're writing a paper for school, the recommended length should be provided in the assignment. Otherwise, let your topic dictate the length: Complicated topics or extensive research will require more explanation. 
How to write a research paper in 9 steps
Below is a step-by-step guide to writing a research paper, catered specifically for students rather than professional researchers. While some steps may not apply to your particular assignment, think of this as more of a general guideline to keep you on track. 
1 Understand the assignment
For some of you this goes without saying, but you might be surprised at how many students start a research paper without even reading the assignment guidelines. 
So your first step should be to review the assignment and carefully read the writing prompt. Specifically, look for technical requirements such as length , formatting requirements (single- vs. double-spacing, indentations, etc.) and citation style . Also pay attention to the particulars, such as whether or not you need to  write an abstract or include a cover page. 
Once you understand the assignment, the next steps in how to write a research paper follow the usual  writing process , more or less. There are some extra steps involved because research papers have extra rules, but the gist of the writing process is the same. 
2 Choose your topic
In open-ended assignments, the student must choose their own topic. While it may seem simple enough, choosing a topic is actually the most important decision you'll make in writing a research paper, since it determines everything that follows. 
Your top priority in how to choose a research paper topic is whether it will provide enough content and substance for an entire research paper. You'll want to choose a topic with enough data and complexity to enable a rich discussion. However, you also want to avoid general topics and instead stick with topics specific enough that you can cover all the relevant information without cutting too much.  
3 Gather preliminary research
The sooner you start researching, the better—after all, it's called a research paper for a reason.
To refine your topic and prepare your thesis statement, find out what research is available for your topic as soon as possible. Early research can help dispel any misconceptions you have about the topic and reveal the best paths and approaches to find more material. 
Typically, you can find sources either online or in a library. If you're searching online, make sure you use credible sources like science journals or academic papers. Some search engines—mentioned below in the Tools and resources section—allow you to browse only accredited sources and academic databases. 
Keep in mind the  difference between primary and secondary sources as you search. Primary sources are firsthand accounts, like published articles or autobiographies; secondary sources are more removed, like critical reviews or secondhand biographies. 
When gathering your research, it's better to skim sources instead of reading each potential source fully. If a source seems useful, set it aside to give it a full read later. Otherwise, you'll be stuck poring over sources that you ultimately won't use, and that time could be better spent finding a worthwhile source. 
Sometimes you're required to submit a  literature review , which explains your sources and presents them to an authority for confirmation. Even if no literature review is required, it's still helpful to compile an early list of potential sources—you'll be glad you did later.  
4 Write a thesis statement
Using what you found in your preliminary research, write a  thesis statement that succinctly summarizes what your research paper will be about. This is usually the first sentence in your paper, making it your reader's introduction to the topic. 
A thesis statement is the best answer for how to start a research paper. Aside from preparing your reader, the thesis statement also makes it easier for other researchers to assess whether or not your paper is useful to them for their own research. Likewise, you should read the thesis statements of other research papers to decide how useful they are to you. 
A good thesis statement mentions all the important parts of the discussion without disclosing too many of the details. If you're having trouble putting it into words, try to phrase your topic as a question and then answer it . 
For example, if your research paper topic is about separating students with ADHD from other students, you'd first ask yourself, "Does separating students with ADHD improve their learning?" The answer—based on your preliminary research—is a good basis for your thesis statement. 
5 Determine supporting evidence
At this stage of how to write an academic research paper, it's time to knuckle down and do the actual research. Here's when you go through all the sources you collected earlier and find the specific information you'd like to use in your paper. 
Normally, you find your supporting evidence by reading each source and taking notes. Isolate only the information that's directly relevant to your topic; don't bog down your paper with tangents or unnecessary context, however interesting they may be. And always write down page numbers , not only for you to find the information later, but also because you'll need them for your citations. 
Aside from highlighting text and writing notes, another common tactic is to use bibliography cards . These are simple index cards with a fact or direct quotation on one side and the bibliographical information (source citation, page numbers, subtopic category) on the other. While bibliography cards are not necessary, some students find them useful for staying organized, especially when it's time to write an outline. 
6 Write a research paper outline
A lot of students want to know how to write a research paper outline. More than informal essays, research papers require a methodical and systematic structure to make sure all issues are addressed, and that makes outlines especially important. 
First make a list of all the important categories and subtopics you need to cover—an outline for your outline! Consider all the information you gathered when compiling your supporting evidence and ask yourself what the best way to separate and categorize everything is. 
Once you have a list of what you want to talk about, consider the best order to present the information. Which subtopics are related and should go next to each other? Are there any subtopics that don't make sense if they're presented out of sequence? If your information is fairly straightforward, feel free to take a chronological approach and present the information in the order it happened. 
Because research papers can get complicated, consider breaking your outline into paragraphs. For starters, this helps you stay organized if you have a lot of information to cover. Moreover, it gives you greater control over the flow and direction of the research paper. It's always better to fix structural problems in the outline phase than later after everything's already been written. 
Don't forget to include your supporting evidence in the outline as well. Chances are you'll have a lot you want to include, so putting it in your outline helps prevent some things from falling through the cracks. 
7 Write the first draft
Once your outline is finished, it's time to start actually writing your research paper. This is by far the longest and most involved step, but if you've properly prepared your sources and written a thorough outline, everything should run smoothly. 
If you don't know how to write an introduction for a research paper, the beginning can be difficult. That's why writing your  thesis statement beforehand is crucial. Open with your thesis statement and then fill out the rest of your introduction with the secondary information—save the details for the body of your research paper, which comes next. 
The body contains the bulk of your research paper. Unlike  essays , research papers usually divide the body into sections with separate headers to facilitate browsing and scanning. Use the divisions in your outline as a guide. 
Follow along your outline and go paragraph by paragraph. Because this is just the first draft, don't worry about getting each word perfect . Later you'll be able to revise and fine-tune your writing, but for now focus simply on saying everything that needs to be said. In other words, it's OK to make mistakes since you'll go back later to correct them. 
One of the most common problems with writing long works like research papers is connecting paragraphs to each other. The longer your writing is, the harder it is to tie everything together smoothly. Use  transition sentences to improve the flow of your paper, especially for the first and last sentences in a paragraph. 
Even after the body is written, you still need to know how to write a conclusion for a research paper. Just like  an essay conclusion , your research paper conclusion should restate your thesis , reiterate your main evidence , and summarize your findings in a way that's easy to understand. 
Don't add any new information in your conclusion, but feel free to say your own personal perspective or interpretation if it helps the reader understand the big picture. 
8 Cite your sources correctly
Citations are part of what sets research papers apart from more casual nonfiction like personal essays . Citing your sources both validates your data and also links your research paper to the greater scientific community. Because of their importance, citations must follow precise formatting rules . . . problem is, there's more than one set of rules!
You need to check with the assignment to see which formatting style is required. Typically, academic research papers follow one of two formatting styles for citing sources:
MLA (Modern Language Association)
APA (American Psychological Association)
The links above explain the specific formatting guidelines for each style, along with an automatic citation generator to help you get started. 
In addition to MLA and APA styles, you occasionally see requirements for  CMOS (The Chicago Manual of Style),  AMA (American Medical Association) and  IEEE (Institute of Electrical and Electronics Engineers). 
Citations may seem confusing at first with all their rules and specific information. However, once you get the hang of them, you'll be able to properly cite your sources without even thinking about it. Keep in mind that each formatting style has specific guidelines for citing just about any kind of source, including photos , websites , speeches , and YouTube videos .
9 Edit and proofread
Last but not least, you want to go through your research paper to correct all the mistakes by  proofreading . We recommend going over it twice: once for structural issues such as adding/deleting parts or rearranging paragraphs and once for word choice, grammatical, and spelling mistakes. Doing two different editing sessions helps you focus on one area at a time instead of doing them both at once. 
To help you catch everything, here's a quick checklist to keep in mind while you edit:
Structural edit:
Is your thesis statement clear and concise?
Is your paper well-organized, and does it flow from beginning to end with logical transitions?
Do your ideas follow a logical sequence in each paragraph?
Have you used concrete details and facts and avoided generalizations?
Do your arguments support and prove your thesis?
Have you avoided repetition?
Are your sources properly cited?
Have you checked for accidental plagiarism?
Word choice, grammar, and spelling edit:
Is your language clear and specific?
Do your sentences flow smoothly and clearly? 
Have you avoided  filler words and phrases ?
Have you checked for proper grammar, spelling, and punctuation? 
Some people find it useful to read their paper out loud to catch problems they might miss when reading in their head. Another solution is to have someone else read your paper and point out areas for improvement and/or technical mistakes. 
Revising is a separate skill from writing, and being good at one doesn't necessarily make you good at the other. If you want to improve your revision skills, read our  guide on self-editing , which includes a more complete checklist and advanced tips on improving your revisions. 
Technical issues like grammatical mistakes and misspelled words can be handled effortlessly if you use a spellchecker with your word processor, or even better, a digital writing assistant that also suggests improvements for word choice and tone, like Grammarly (we explain more in the Tools and resources section below). 
Tools and resources
If you want to know more about how to write a research paper, or if you want some help with each step, take a look at the tools and resources below. 
Google Scholar
This is Google's own search engine, which is dedicated exclusively to academic papers. It's a great way to find new research and sources. Plus, it's free to use. 
Zotero is a freemium, open-source research manager, a cross between an organizational CMS and a search engine for academic research. With it, you can browse the internet for research sources relevant to your topic and share them easily with colleagues. Also, it automatically generates citations. 
FocusWriter
Writing long research papers is always a strain on your attention span. If you have trouble avoiding distractions during those long stretches, FocusWriter might be able to help. FocusWriter is a minimalist word processor that removes all the distracting icons and sticks only to what you type. You're also free to choose your own customized backgrounds, with other special features like timed alarms, daily goals, and optional typewriter sound effects. 
Google Charts
This useful and free tool from Google lets you create simple charts and graphs based on whatever data you input. Charts and graphs are excellent visual aids for expressing numeric data, a perfect complement if you need to explain complicated evidential research. 
Grammarly goes way beyond grammar, helping you hone word choice, checking your text for plagiarism, detecting your tone, and more. For foreign-language learners, it can make your English sound more fluent, and even those who speak English as their primary language benefit from Grammarly's suggestions. 
Research paper FAQs
A research paper is a piece of academic writing that analyzes, evaluates, or interprets a single topic with empirical evidence and statistical data. 
When will I need to write a research paper in college?
Many college courses use research papers to test a student's knowledge of a particular topic or their research skills in general. While research papers depend on the course or professor, you can expect to write at least a few before graduation. 
How do I determine a topic for my research paper?
If the topic is not assigned, try to find a topic that's general enough to provide ample evidence but specific enough that you're able to cover all the basics. If possible, choose a topic you're personally interested in—it makes the work easier. 
Where can I conduct research for my paper?
Today most research is conducted either online or in libraries. Some topics might benefit from old periodicals like newspapers or magazines, as well as visual media like documentaries. Museums, parks, and historical monuments can also be useful. 
How do I cite sources for a research paper?
The correct formatting for citations depends on which style you're using, so check the assignment guidelines. Most school research reports use either  MLA or  APA styles, although there are others. 
This article was originally written by Karen Hertzberg in 2017. It's been updated to include new information.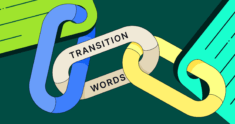 CSI Library Home
CSI Library
Resources for Teaching, Learning, and Innovations in Higher Education
Guides to Writing Research Papers, Theses, Dissertations, & Proposals
Articles on Pedagogy
Online Teaching
Difficult Discourse
Teaching Tools
Student Engagement & Retention
Of Interest...
Textbooks & OpenStax Textbooks
Books authored by CSI Faculty
Spotlight on Banned or Challenge Books @ the CSI Library
Course Design
Our online chat service is available 24/7 and is designed to support the CSI community needing assistance with research and other curricular issues. If a CUNY librarian is not available, an academic librarian from one of our partner libraries will assist you.
Research Methods
Writing Proposals & Dissertations
STYLE Manuals
<< Previous: Textbooks & OpenStax Textbooks
Next: Books authored by CSI Faculty >>
Facebook Twitter Instagram
URL: https://library.csi.cuny.edu/teaching
Last Updated: Nov 8, 2023 10:52 AM

Science Projects
Project Guides
STEM Activities
Lesson Plans
Video Lessons

How to Format Your Research Paper
This table describes how to format your research paper using either the MLA or APA guidelines. Be sure to follow any additional instructions that your teacher provides.
Explore Our Science Videos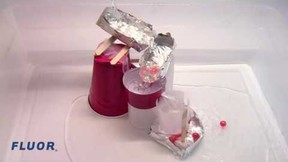 How to Write a Research Paper in APA Format — A Complete Guide
Completed your research experiments and collated your results? Does it feel like you have crossed a major hurdle in your research journey? No, not even close! What lies next is — publishing your research work for it to reach the science world! The process of publishing a research paper is so intricate, if you miss one aspect, you could end up struggling with revisions and reworks or getting a rejection! Thus, there is a necessity of following an exceptional mode of writing. The APA style research format comes to a researcher's rescue.
This article discusses how to effortlessly write an APA style research paper and how it is necessary to understand the basic elements of APA style research paper in order to write an article in APA style research format.
Table of Contents
What Is APA Style?
The APA format is the official style of American Psychological Association (APA) and is commonly used to cite sources in psychology, education and social sciences. APA research paper format is widely used in the research publishing industry.
Students and researchers usually get confused with various research paper writing formats and are unclear about the requirements from the research publication journals. Therefore, the best way to deal with beginning to write a research paper is to first know the journal's requirement and then follow the guidelines accordingly.
Though the reference section may change over the course of time, the information related to the other sections in APA research paper format is similar and could be referred to, for writing an exemplary research paper.
Guidelines for APA Style Paper (7th edition)
An APA style research format is different as compared to a term paper, a creative writing paper, a composition-style paper, or a thought paper. Throughout the paper you need to apply these guidelines while writing the paper –
Page Layout:
Type the content and keep double-space on standard-sized paper (8.5" x 11"), with 1" margins on all sides.
You should indent the first line of every paragraph 0.5 inches
Include a page number on every page.
You could use an accessible font like Times New Roman 12pt., Arial 11pt., or Georgia 11pt.
APA Research Paper Sections
The APA research paper format is based on seven main components: title page, abstract, introduction, methods, results, discussion, and references. The sections in APA-style paper are as follows:
1. Title Page
As per the APA research paper format, the title should be between 10-12 words and should reflect the essence of the paper. After writing the title, write your name followed by name of the college. Furthermore, create a page header using the "View Header" function in MS Word and on the title page include a running head — a short title that appears at the top of pages of published articles (flush left) and page number on the same line (flush right). The running head should not exceed 50 characters, including punctuation and spacing. Moreover, you could use the toolbox to insert a page number, so that it automatically numbers each page.
2. Abstract
Abstract should contain no more than 120 words , and should be one paragraph written in block format with double spacing. Additionally, state the topic in a sentence or two. Also, provide overview of methods, results, and discussion.
APA Style – Abstract in APA Style
3. Introduction
An introduction of APA research paper format is the most difficult section to write. A good introduction critically evaluates the empirical knowledge in the relevant area(s) in a way that defines the knowledge gap and expresses your aim for your study and why you conducted it. However, the challenge here is to keep the reader's interest in reading your paper.
A good introduction keeps readers engaged with your paper. For writing an interesting introduction, researchers should introduce logical flow of ideas which will eventually lead to the research hypothesis . Furthermore, while incorporating references into your introduction, do not describe every single study in complete detail. Summarize the key findings from the article and do not quote from the articles, instead paraphrase the content .
The method section in APA research paper format is straightforward. However, the protocol and requirements should be mentioned precisely. The goal of this section is to describe your study and experiments in detail, so that there is no issue in reproducibility of results and other researchers could duplicate your methods effectively.
This section includes Materials and/or Apparatus and Experiments/Procedures/Protocols. Furthermore, keep the procedures brief and accurate, and make sure to read through so as to not repeat the steps or avoid redundancy.
In this section, you could describe how you analyzed the data and explain your findings. If your data analyses are complex, then break the section into subsections, ideally a subsection for each hypothesis and elaborate the subsections by using statistical analysis and including tables or figures to represent results visually. Most importantly, do not share interpretation of the results here. You can interpret and explain the results in the discussion section.
6. Discussion
Results are interpreted and understood in this section. Discussion section helps understand the research hypothesis better and places the results in the broader context of the literature in the area. This section is the reversal of introduction section, wherein you begin with the specifics and explain the general understanding of the topics.
In discussion, you start with a brief of your main findings, followed by explaining if your research findings support your hypothesis. Furthermore, you could explain how your findings enhance or support the existing literature on the topic. Connect your results with some of the literature mentioned in the introduction to bring your story back to full circle. You could also mention if there are any interesting or surprising findings in your results. Discuss other theories which could help you justify your surprising results.
Explain the limitation of your study and mention all the additional questions that were generated from your study. You could also mention what further research should be conducted on the topic and what are the knowledge gaps in the current body of research. Finally, mention how your results could relate to the larger issues of human existence and highlight "the big picture" for your readers.
7. References
Provide an alphabetical listing of the references. Do not keep extra spaces between references and double-space all the references. The second line of each reference should be intended. You could refer to the examples (mentioned below) to know how to format references correctly.
I. Journal Article:
Only first letter of the first word of the article title is capitalized; the journal name and volume are italicized. If the journal name had multiple words, each of the major words are capitalized.
Example: Ebner-Priemer, U. W., & Trull, T. J. (2009). Ecological momentary assessment of mood disorders and mood dysregulation. Psychological Assessment, 21 , 463-475. doi:10.1037/a0017075
II. Book Chapter:
Only the first letter of the first word of both the chapter title and book title are capitalized.
Example: Stephan, W. G. (1985). Intergroup relations. In G. Lindzey & E. Aronson (Eds.), The handbook of social psychology (3rd ed., Vol. 2, pp. 599-658). New York: Random House.
Example: Gray, P. (2010). Psychology (6th ed.). New York: Worth
There are various formats for tables, depending upon the information you wish to include. So, be thorough and provide a table number and title (the latter should be italicized). Tables can be single or double-spaced.
Be sure to mention x- and y-axes clearly. Underneath the figure provide a label and brief caption. The figure caption typically includes variables and units of measurements. Also, include error bars in your bar graphs, and note what the bars represent in the figure caption – Error bars represent one standard error above and below the mean.
VI. In-Text Citation:
Mention the authors' names and publication date while citing sources in your paper.
When including the citation as part of the sentence, use AND: "According to Jones and Smith (2003), the…"
When the citation is written in parentheses, use &: "Studies have shown that priming can affect actual motor behavior (Jones & Smith, 2003; Kiley, Bailey, & Hammer, 1999). The studies in parentheses should appear alphabetically by first author's last name, and separate it with semicolons.
You should avoid quoting directly, but in case you do – along with the name and date, include the page number.
For sources with three or more authors, once you have listed all the authors' names, you may write "et al." on subsequent mentions: "Klein et al. (1999) found that…".
Meanwhile, when source has six or more authors, the first author's last name and "et al." are used every time the source is cited.
VII. Secondary Source:
It is a term used to describe material that is cited in another source. Avoid using secondary sources in your papers. Try to find the primary source and read it before citing in your work. However, if you must mention a secondary source, refer to the APA style paper example below:
Primary source author's last name (as cited in secondary source author's last name, year) argued that…
7 Tips for Writing an Error-free APA Style Research Paper
Although there are exceptions, minimize using first person while writing.
Avoid including personal statements or anecdotes.
Although there are exceptions, use past tense while writing.
Do not use contractions. (e.g., "it does not follow" rather than "it doesn't follow")
Avoid biased language – Be updated with appropriate terminologies, especially if you are writing a paper that includes gender, race, ethnicity, sexual orientation, etc.
Be certain to cite your sources.
Try to paraphrase as much as possible, and do not directly quote from source articles.
This article contains only a few aspects of an APA research paper format. There are many APA style rules which can be explored before you begin to write an APA style research paper. Many of the APA research paper format rules are dynamic and subject to change, so it is best to refer to 7 th edition (latest) of the APA Publication Manual and be thorough with every section's format before writing a research paper.
Have you used an APA research paper format to write your article? Do write to us or comment below and tell us how your experience writing an APA style paper was?
Frequently Asked Questions
The APA format is the official style of American Psychological Association (APA) and is commonly used to cite sources in psychology, education and social sciences.
APA stands for the American Psychological Association. It is a professional organization that focuses on the field of psychology and related disciplines.
Citing sources in APA format involves specific guidelines for different types of sources. In-text Citations: For a paraphrased or summarized idea from a source, include the author's last name and the publication year in parentheses. Example: (Smith, 2021) Reference List Entry for a Journal Article: Only first letter of the first word of the article title is capitalized; the journal name and volume are italicized. If the journal name had multiple words, each of the major words are capitalized. Example: Ebner-Priemer, U. W., & Trull, T. J. (2009). Ecological momentary assessment of mood disorders and mood dysregulation. Psychological Assessment, 21, 463-475. doi:10.1037/a0017075
The APA (American Psychological Association) style is primarily used by researchers, scholars, and students in the social sciences, including psychology, sociology, education, and related fields. However, the APA style is not limited to these disciplines and is also used in other academic and scientific fields when writing research papers or scholarly articles.
As per the 7th edition of APA citation (published in 2020), the last name and first/middle initials for all authors (up to first 20 authors) are mentioned in the bibliography. If there are 21 or more authors, an ellipsis (but no ampersand) is used after the 19th author, and then the final author's name is added. Generic format: Author, A. A., Author, B. B., & Author, C. C. (Year). Title of article. Title of Journal, Volume # (issue number), Pages. https://doi.org/xx.xxx/yyyy Example: Ebner-Priemer, U. W., & Trull, T. J. (2009). Ecological momentary assessment of mood disorders and mood dysregulation. Psychological Assessment, 21, 463-475. doi:10.1037/a0017075
When quoting in APA format, you need to properly incorporate and cite direct quotations from sources. Introduce the Quote: Begin with a signal phrase or an introductory statement to lead into the quote. This helps provide context and relevance for the quotation. Provide In-text Citation: Immediately after the closing quotation mark, include an in-text citation that provides the author's last name, publication year, and, if applicable, page number(s) of the quoted material. Example: (Smith, 2021, p. 25) Cite the Source in the Reference List: Include a corresponding entry in the reference list for the source you are quoting. The format for the reference list entry depends on the type of source being quoted (e.g., book, journal article, website).
Good explanation given
It was really helpful. Thanks!
nice article
Perfect explanation thank you
It was really amazing perfect
very explanation, i can now make a research paper easier
very god explanation, i can now make a research paper easier
Rate this article Cancel Reply
Your email address will not be published.
Enago Academy's Most Popular
Concept Papers in Research: Deciphering the blueprint of brilliance
Concept papers holds significant importance as a precursor to a full-fledged research proposal in academia…
8 Effective Strategies to Write Argumentative Essays
In a bustling university town, there lived a student named Alex. Popular for creativity and…
Disclosing the Use of Generative AI: Best practices for authors in manuscript preparation
The rapid proliferation of generative and other AI-based tools in research writing has ignited an…
Setting Rationale in Research: Cracking the code for excelling at research
Knowledge and curiosity lays the foundation of scientific progress. The quest for knowledge has always…
How to Design Effective Research Questionnaires for Robust Findings
As a staple in data collection, questionnaires help uncover robust and reliable findings that can…
Unraveling Research Population and Sample: Understanding their role in statistical…
Sign-up to read more
Subscribe for free to get unrestricted access to all our resources on research writing and academic publishing including:
2000+ blog articles
50+ Webinars
10+ Expert podcasts
50+ Infographics
10+ Checklists
Research Guides
We hate spam too. We promise to protect your privacy and never spam you.
I am looking for Editing/ Proofreading services for my manuscript Tentative date of next journal submission:
What support would you need for successful conference participation?
Interesting
Scholarships
UGC-CARE Journals
iLovePhD Web Stories
How to Write a Research Paper? Research Paper Format
Research Paper Format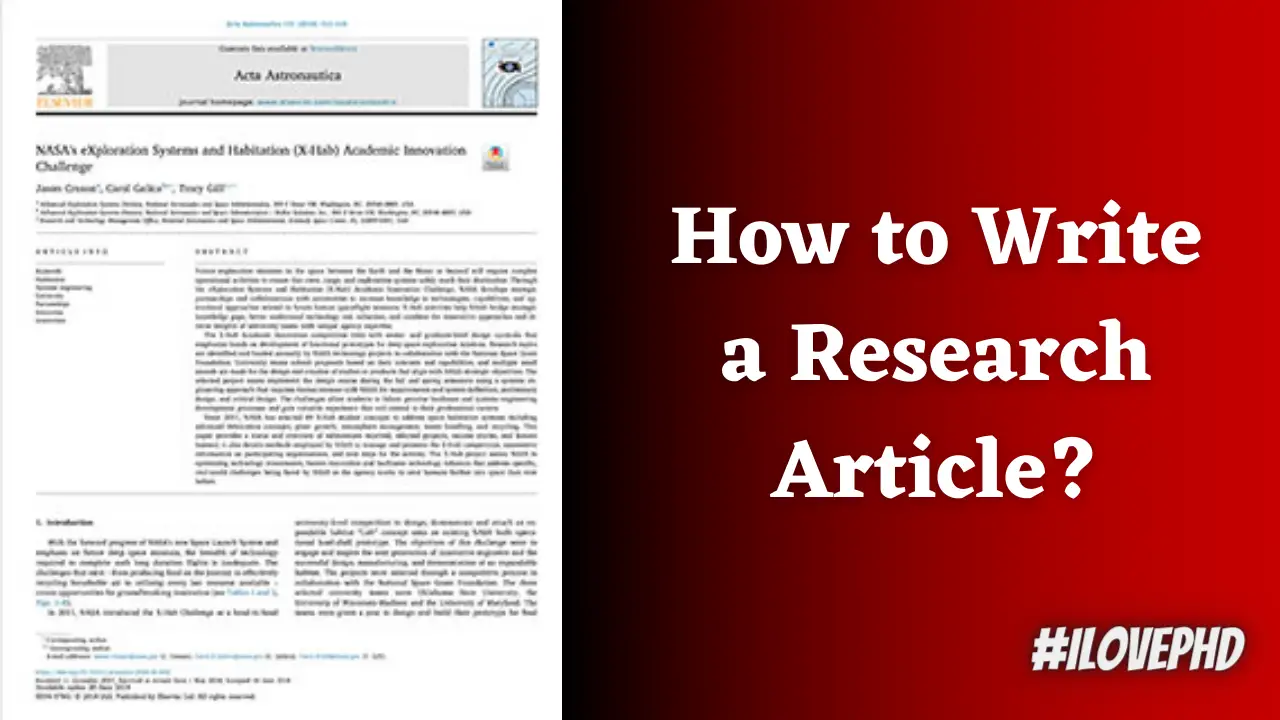 Please enable JavaScript
Table of contents
How to write a research paper, introduction, methodology, results and discussion, acknowledgment, how to write a thesis phd thesis format.
Writing and publishing a research paper is important for an/a academician, researcher, and scientist. Publishing the article in a reputed and high impact factor journal may fetch you a scholarship, funding to carry out R&D projects and makes your profile strong. Here, in iLovePhD you can find out everything you need to know to write an effective research paper with a sample research paper format.
The first step is to select your target journal before start writing your article. It could be easy to shape your manuscript according to the journal's requirement, which would increase the chance of accepting your manuscript. After choosing your target journal, start reading the research papers relevant to your work, which are already published in that journal. This can help you to get an idea of the editor's expectation and guide your writing.
Also Read: 6 Steps to Select a Right Journal to Publish your Research Paper
The strongest research papers generally have one or two strong points to make. The authors register those points powerfully with results and suitable evidence. ilovephd.com
Use clear and simple language which helps the reader to read and understand easily. Ensure that your present research work is unique and novel from already published works, though your concept is existing. Write your article with full confidence to give your reader certainty in your work. Relate your research with key work which is reported already and show how you are working to eliminate the research gap. Plan a logical sequence of the manuscript, and develop ideas succinctly and precisely.
The structure of the research paper is as important as the content itself and helps the reader to get a clear understanding of your work. The format of a research paper is presented below.
Good Research Paper Format
The title of a manuscript should indicate the theme of the research work. It should be clear, specific, and attractive to the readers to read the article.
In addition to the title that grabs the reader's attention, a well-written abstract is important.
The abstract is what researchers/scientist reads first to identify whether the article is worth reading.
It is suggested to rewrite the abstract after finishing writing the entire manuscript.
Superfluous sentences and irrelevant statements should be eliminated.
The authors must highlight the novelty of the work. The abstract should be focussing on the following points.
What was investigated in the study (State briefly the specific objectives of the study)
Why was it done
How was it done
What are the important findings of the study      
What is the significance of the study
The abstract can also be represented in a graphical format. Some journals mandate to submission a graphical abstract. The procedure to create a graphical abstract can be found in HOW TO CREATE GRAPHICAL ABSTRACT .
The keywords should be relevant to the work and it should be easy for the readers to search for the manuscript. Five to seven keywords are essential.
The introduction should clearly address the significance and impact of the manuscript.
The research on a particular area may be intensively published so that describing novelty is of significance.
It should have a clear point regarding the advancement or improvement and a motivation to carry out the research work.
Discuss the literature pertaining to the work and identify the research gap.
The literature review should take into consideration the current state of the literature.
Frame the objectives of the study clearly based on the research gap.
It is suggested to write the introduction and conclusion last, once the skeleton of the manuscript becomes clear.
The methodology should elaborate on how the research study was conducted.
It includes experimental procedures/steps followed, preparation methods, instrumentation used, and formula.
The readers should get a clear vision of how the research study was carried out by reading the methods section.
Also Read: How to get Published in High Impact Journals?
The results and discussion section of any manuscript are discussed in detail the research findings.
The discussion needs to be beyond the findings and emphasize more on the claims.
The interpretations of the experimental results should be explained scientifically, and logically in line with fundamental science and principles.
To support the findings, the results can be expressed in any format (plots, models, expressions, etc.).
The results reported in your manuscript should be original, reliable, ad reproducible.
The results obtained in the present study may also be compared with the results reported in the literature.
It includes the summary of the research findings and the overall impression of the study.
A good conclusion will complete the article's arguments, research outcome, and further scope of studies.
It should be strong enough to convince the researchers.
Citing references in appropriate places in the paper is necessary and important to avoid plagiarism .
When you cite a reference, make sure that you understand its relevance to your research work.
The references should be listed at the end of the manuscript and each journal has its own referencing style.
The authors can submit a brief acknowledgment of any financial, instrumentation, and academic support received pertaining to research work.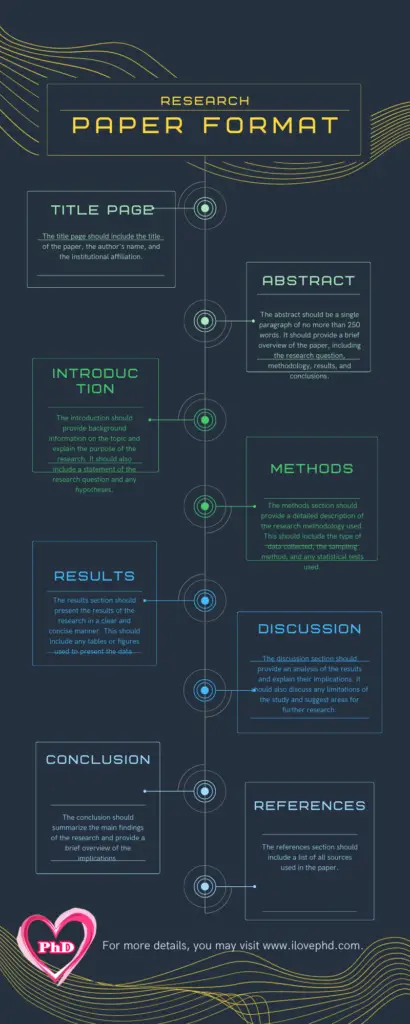 Hope, this article helps you to learn how to write a research paper for your research work with a good research paper format.
11 Differences Between a Thesis and an Article
5 Types of Manuscripts- Journal Publications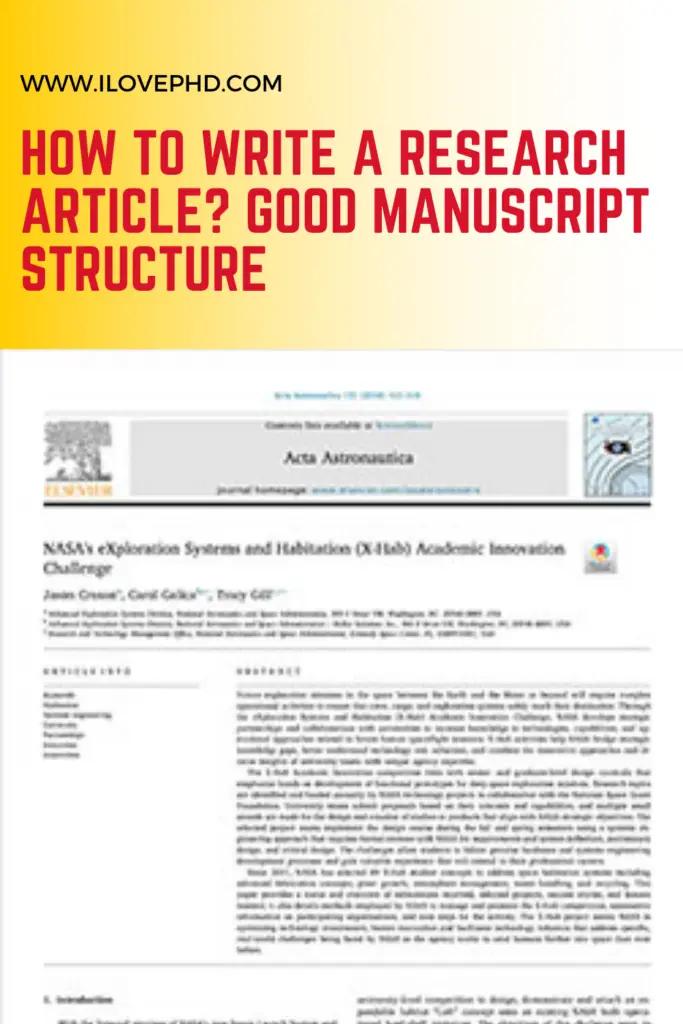 how to structure a research paper
How to write a research article
how to write research article pdf
research article
research paper structure
research paper writing tips
Structure of a manuscript
Top 50 Emerging Research Topics in Mechanical Engineering
10 journal publication ethics for authors, sample selection strategies in research.
[…] The most common mistake done by many researchers in recent time is, hiring a writer to write a thesis or research manuscript. […]
[…] How to Write a Research Article? Good Manuscript Structure […]
[…] How to Write a Research Paper? Research Paper Format […]
[…] Also Read: How to Write a Research Paper? Research Paper Format […]
LEAVE A REPLY Cancel reply
Save my name, email, and website in this browser for the next time I comment.
Email Subscription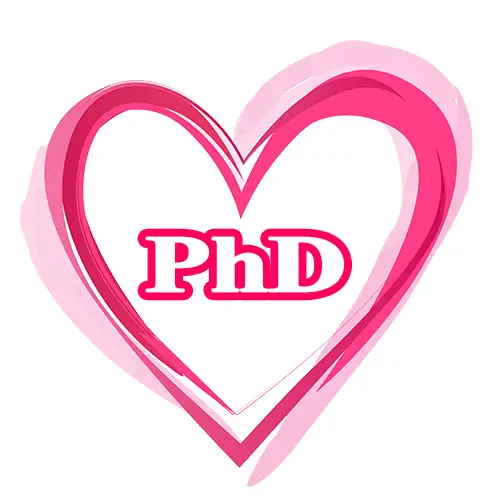 iLovePhD is a research education website to know updated research-related information. It helps researchers to find top journals for publishing research articles and get an easy manual for research tools. The main aim of this website is to help Ph.D. scholars who are working in various domains to get more valuable ideas to carry out their research. Learn the current groundbreaking research activities around the world, love the process of getting a Ph.D.
Contact us: [email protected]
Copyright © 2019-2023 - iLovePhD

Plagiarism checker Do The Check
Academic editing Ask For Help
Samples database View Samples Base
How to Write a Research Paper in APA Format
14 Apr 2022
Quick Navigation
✒️What is APA?
📑General Requirements for APA Format
Paper Length
Margin requirements, title page components, running heads, table of contents, reference page.
✍️Guides for Writing in APA Format
How to Use References in APA
Rules for abbreviations, how to use numbers in apa, rules for punctuation.
Usage of Graphics in APA Format
Becoming academically successful is not easy. To accurately and academically write about research results, you have to get acquainted with the rules of formatting a research paper, or you can pay for a custom research paper according to all APA formatting rules.
APA style papers is used worldwide for formatting and referencing sources used in research papers. APA formatting guidelines allow authors to efficiently organize their arguments and properly credit secondary literature to avoid plagiarism. Furthermore, the APA style improves readers' comprehension as its consistency allows them to focus on the paper's contents instead of its presentation. The APA style guidelines are updated according to feedback from researchers and educational stakeholders. The APA style guidelines provide authors with a credible and well-recognized format, which makes their papers well-organized and easy to read.
Improve your grades with our Essay Writing Course
Academic writing is easy… if you know how. Learn to write essays from a PapersOwl writer who has written over 800 papers
What is APA?
A set of guidelines when writing a piece of literature makes the organization of arguments easier and enables better readability. The APA style has been created by the American Psychological Association as a language to be used in research papers and higher education. An APA research paper is formatted according to an expected standard, and sources are cited correctly to avoid plagiarism.
The APA research paper format allows writers to be consistent with their writing, which increases efficiency concerning research and organizing arguments.
Using APA in-text citations and references in the bibliography can prevent writers from accidental plagiarism. Besides enabling the organization of ideas and preventing plagiarism, using APA provides writers with credibility as the use of APA style proves that one can 'speak' the language of academia. Following the APA style provides writers with a predictable format to organize their ideas and provides readers with easier comprehension. Knowing how to use APA format is also key. In addition, you can always get a research paper written for you.
The latest APA style in use is the 7th Edition, published in 2020. Several changes were made in this edition to make the format easier to use for educational stakeholders. Some of the pertinent changes include alterations to formatting and citations. The 7th edition has recommended different cover pages for professionals and students. Student papers also do not require a running head in the current edition, and professional papers' running head does not require the label "running head".
Furthermore, level three, four, and five headings have been modified. The recent edition is also more lenient concerning font choices, and a variety of fonts are acceptable, given one is used consistently throughout the paper. Several changes have been made to the reference list and the APA format citation. Writers must follow the guidelines of the latest APA style unless specified otherwise. If students encounter difficulties with this type of writing, they usually use the help of research paper services .
Need help with writing a research paper?
Get your paper written by a professional writer
General Requirements for APA Format
Given that the APA style is usually used in the literature about the scientific field, the authors must remain concise and precise. Professional language is key, and the main ideas should be written clearly. Authors should avoid irrelevant details. Overall, the length of APA-style papers should be kept to the minimum while encompassing the author's ideas.
APA formatting rules call for papers to be typed on a standard-sized paper of 8.5 inches times 11 inches. The text in the paper should be double-spaced with a one-inch margin on all four sides. The font used should be easily readable; however, 12-point Times New Roman is generally used. Students are to follow these standard guidelines unless specifically informed otherwise by their professors.
The 7th edition calls for a different APA title page research paper format for students and professionals. A student paper will include the title of the paper, the author's name, institutional affiliation, course name, and number, the instructor's name, and the assignment's due date. The title should be centered and in boldface and should be one or two lines long. The title can contain uppercase and lowercase letters. The title should be concise, and writers should avoid using irrelevant words or abbreviations. Like the rest of the paper, the title page should be double-spaced. In a professional paper, the title should be followed by the institutional affiliation with the research's location. These papers also include an author's note, which is divided into several paragraphs. The first paragraph consists of the authors' name and ORCID ID (omitted if the author(s) do not have an ORCID ID). Any deaths of authors or changes in affiliation are written in the second paragraph, and the third paragraph includes any acknowledgments and disclosures. Student papers do not require an author's note.
Running heads are not required for student papers. However, professional papers include a running head. The "running head" label has been omitted in the APA's 7th edition A running head is flush left of the paper and should not exceed more than 50 characters, including spacing and punctuation. Furthermore, the running head is in all uppercase. The header has the page number flush right in both types of papers.
The table of contents is an important part of an academic paper as it provides readers with a roadmap for the paper. Adding a table of content is not compulsory in APA, but is recommended for lengthier papers. The table of contents should be in the same font and double-spaced such as the paper.
The table of contents should begin with a centered heading of "Table of Contents" in boldface at the top of the page.
All main headings are flushed to the left, and subheadings are indented by five spaces. Lower-level headings can also be included, but they should be additionally indented. All headings should be in the title case, and dotted lines should be included between the headings and their page number for easier readability. The table of contents will include all pages, including preliminary and supplementary, and should not exceed two pages. The table of contents makes the paper easier to navigate through, which in turn allows the readers to focus on the content of the paper, one of the key purposes of using APA style.
Is writing essays your hobby?
Participate in our "Independence Day of the United States" essay writing competition and get a 12-month Quizlet subscription.
Deadline: July 24, 2023
Topic: Declaration of Independence
Language: English
Length: 1000-5000 words
Font size: 11 or 12
A solid outline forms the foundation of a well-organized paper. An APA paper is divided into three parts: the introduction, the body, and the conclusion. The introduction provides background for the paper and contains the thesis statement. In the body, the writer presents the main points that support the thesis statement . The conclusion summarizes the points made in the body and justifies how the paper supports the thesis statement. The references list follows the conclusion. For research papers, an abstract should also be added before the introduction. All research papers may not follow this exact outline, but this outline serves as a general guideline.
The abstract is written after the title page. Although generally overlooked, the abstract serves as a pivotal part of any well-written research paper. The purpose of an abstract is to provide the readers with a summary of the research paper. Being the first thing the reader sets their sight upon in the research paper, the abstract should inform the reader what the research paper is about and what they can expect. An abstract is a single paragraph in block format.
Moreover, the abstract is written on its page titled "abstract," which is centered. Given that the abstract is required to be 150 to 250 words, each sentence should be packed with information for maximum impact. The information in the abstract should be structured according to the paper . writers should ensure that the abstract is succinct yet well-organized and packed with information.
An APA-style paper broadly consists of an introduction, a body, and a conclusion. This part of the paper contains indented paragraphs.
The introduction is written after the paper's title, which is centered at the top of the page. The introduction paragraph is not labeled. According to Hamilton (n.d.), the introduction of an APA-style paper is one of the most difficult components to write.
The purpose of the introduction is to provide writers with a critical overview and summary of empirical knowledge to define why the researchers chose to conduct the study.
The first line of the introduction is crucial as it can either cause the readers to continue reading the paper or otherwise. Therefore, the first line should "hook" the readers by being something interesting and thought-provoking. The introduction begins by broadly exploring the topic area and further narrows toward the hypothesis or thesis statement. References may be used in the introduction of research papers. Nevertheless, the use of direct quotes should be avoided. The introduction 'introduces' the paper to the readers and contains the hypothesis or thesis statement, making it critical for the paper.
The body contains the main points of the paper. In the case of a scientific research paper , the body will begin with the Method. All main headings of the body should be centered and in boldface. Albeit the Method section is quite straightforward, it must be precise and comprehensive to ensure that any other researcher can replicate the method used in the research paper exactly. The Method section can further be divided into Participants, Materials (and/or Apparatus), and Procedure sections. These sections will be labeled in boldface and flush left. Following the method section will be the Results section. This section contains the methods used to analyze the data and the results obtained. Researchers may also use tables and graphs to visually present the data to improve comprehension. The next section is the Discussion in which the researcher(s) interpret and compare the data with existing literature on the topic. The Discussion section can be deemed as the opposite of the introduction concerning how it is organized. That is, it begins with specific information and further broadens. Limitations and scope for further research may be included in this section. The concluding paragraph of the study reiterates the need for the study and how it has added to existing literature. The above-mentioned outline for a research paper is for mainly scientific fields; APA format is used in several types of papers and should be outlined accordingly.
The APA format reference page contains a detailed list of information regarding the sources used throughout the paper. This section begins on a new page titled "References," which is centered and on top of the page. The first line of the reference is flush left with the rest of the lines indented. The references are arranged alphabetically and are double-spaced. Books and journal titles are italicized, and the punctuation and capitalization used in the source are retained even if they are not standard. The format of the references should follow the guidelines outlined in the latest edition of the APA format. The reference page is of utmost importance as it credits the sources used in the paper; if the sources are improperly credited or not credited at all, the author of the research paper loses credibility and risks plagiarism.
The American Psychological Association (APA) style is a widely used referencing system to help you achieve these objectives. When it comes to writing research papers , the references section of a Wikipedia page is one of the most valuable resources. However, it can be difficult and time-consuming to find and format a large number of references. For students who need to present their research papers in APA format, an online paper writing service like PapersOwl can be an invaluable asset. They can provide help with the research, citing, and overall formatting of the paper.
Guides for Writing in APA Format
APA referencing can be divided into two components: reference list and in-text citation. The core elements of an APA citation format are author rules, date rules, title rules, publisher rules, and the "Retrieved from…URL" if the source is found online. The reference begins with the author's last name followed by a comma and then his or her initials. Commas are used to separate multiple authors, and an ampersand is used before the last author's name. If the source contains authors with the same surname and initial, their names should be added next to their initials in square brackets. Following the authors' name, the date when the source was published is written. In case the date is missing, "n.d." is written. The format of the title of the source differs depending on what is being referenced. For example, good titles for research papers require proper nouns and the first word to be capitalized. The periodical title is italicized and written with normal capitalization. The volume number follows the title. Subsequently, the page numbers that were accessed in the article are mentioned. In Publisher rules, if the location of the publisher is in the US, the name of the city and the two-letter state code is written. Otherwise, the name of the city and the country are written for publishers located outside of the US. Following the correct format for the APA reference page is requisite.
Besides the above-mentioned rules, APA 7th edition has introduced a few more guidelines on how to write a paper in proper APA format. In case a source contains more than 20 authors, the names of the authors after the 19th author should be replaced by an ellipsis followed by the name of the last author. Furthermore, entries that include DOI do not require the label "DOI:." The phrase "Retrieved from" when citing online sources should only be used if the retrieval date is also stated. Writers must use the latest updates in the APA paper format to remain current with their formatting.
The APA in-text citations are used within the paper. The APA style utilizes the "author-date" method, that is, the author's last name is followed by a comma, and then the year the source was published is written in parenthesis. An in-text citation is used when information from a source is paraphrased or directly quoted. In-text citations are imperative for properly crediting sources and avoiding plagiarism.
If you are looking for APA papers for sale , PapersOwl is the perfect platform for you. We offer high-quality research papers in APA format written by highly qualified writers. Our papers meet all formatting requirements and are checked for plagiarism before delivery. So you can be confident that the paper you get is original and meets the highest academic standards.
Know how to structure your paper
12-point Times New Roman
0" between paragraphs
1" margin all around
double spaced (275 words/page) / single-spaced (550 words/page)
0.5" first line of a paragraph
PapersOwl editors can also format your paper according to your specific requirements.
In a research paper in APA format, abbreviations should be used sparingly. Excessive use of abbreviations can make the comprehension of the paper difficult for the reader, which is the opposite of what one aims to achieve when writing a research paper. If an abbreviation will be used less than three times in the paper, it is better to expand it each time. If abbreviations are to be used, periods are not required between each alphabet. For unfamiliar abbreviations, spell them out the first time it is used, and for abbreviations present in the dictionary, spelling them out is not essential. For units of measurement, the abbreviation may be used when next to a number but should be spelled out if being used by itself. Abbreviations should be used judiciously in an APA-style research paper to ensure that they do not impede easy comprehension.
In APA, the golden rule for using numbers is to write out numbers less than 10 in text and leave numbers above as is, for example:
14 kilograms
seven individuals
However, some exceptions apply, such as the number can be left as it is in tables, in case of measurements, when displaying a math equation, or when mentioning time and age. It is better to write numbers out in text when starting a sentence with a number, in the case of a fraction, or when using a commonly used phrase or word. Overall, the purpose of these guidelines when using numbers is to enhance comprehension and maintain consistency.
To see an example, check an APA citation generator free by PapersOwl.
In APA style, general rules for punctuation are applicable. Writers should keep some pertinent guidelines in mind. One space is applicable after most punctuation marks. Moreover, the Oxford comma should be used in APA style format. No space should be placed after em dashes or applied on either side of an en dash. In most cases, the APA style follows universal punctuation and grammar rules.
Usage of Graphics (Photos, Tables, and Figures) in APA Format
Graphics in APA should be numbered according to how they appear in the paper. Additionally, the graphic should provide new information and not reinstate what has already been written. When using tables, the information should be:
12pt font and single or double-spaced.
The spacing should be consistent across all tables.
All headings should be centered, and information should be left-aligned (indented if more than one line).
In the case of photographs, they should be black and white. Moreover, if adapted or reproduced information is used, it should be cited.
Formats such as APA serve as an essential element in the field of academia. A set of guidelines that are recognized worldwide relieves the effort required to format a paper for the authors and improves readability for readers. Furthermore, knowing how to start a research paper and how to format an APA paper allows researchers to properly credit secondary sources to avoid plagiarism. The APA research paper guidelines are comprehensive and cover all parts of a research paper, ensuring that all papers follow a standard pattern, which improves consistency and predictability. You can always buy a research paper from our trustworthy writing service.
Was this article helpful?
Thanks for your feedback.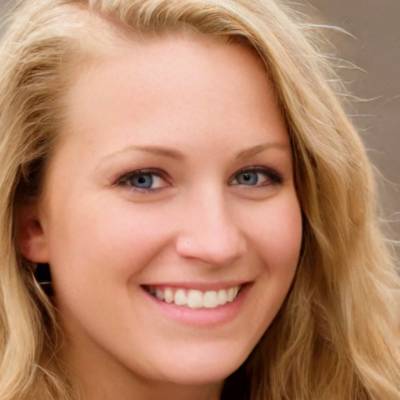 Prof. Linda Mia
I've worked for the past eight years as a content editor, creative writer, and professional essay writer. Every day, I work hard to make sure my clients are satisfied with the projects and papers I write for them. My areas of expertise are wide, ranging from Psychology and Sociology to Political Science and World History.
Readers also enjoyed
Feminist research topics for students.
Research Paper Writing Guides 11 likes
Food Research Topics
Research Paper Writing Guides 13 likes
Sports Research Paper Topics and Ideas
Research Paper Writing Guides 14 likes
WHY WAIT? PLACE AN ORDER RIGHT NOW!
Simply fill out the form, click the button, and have no worries!

an Excelsior University site
Types of Research Papers
Most research assignments ask you to engage in one of two approaches:
Explore and evaluate (present an analysis)
Persuade (present an argument)
The tabs below will give you more information about each type. Your professor may allow you to choose between these strategies or may ask you to use only one. If you're not sure which type you should use, be sure to ask!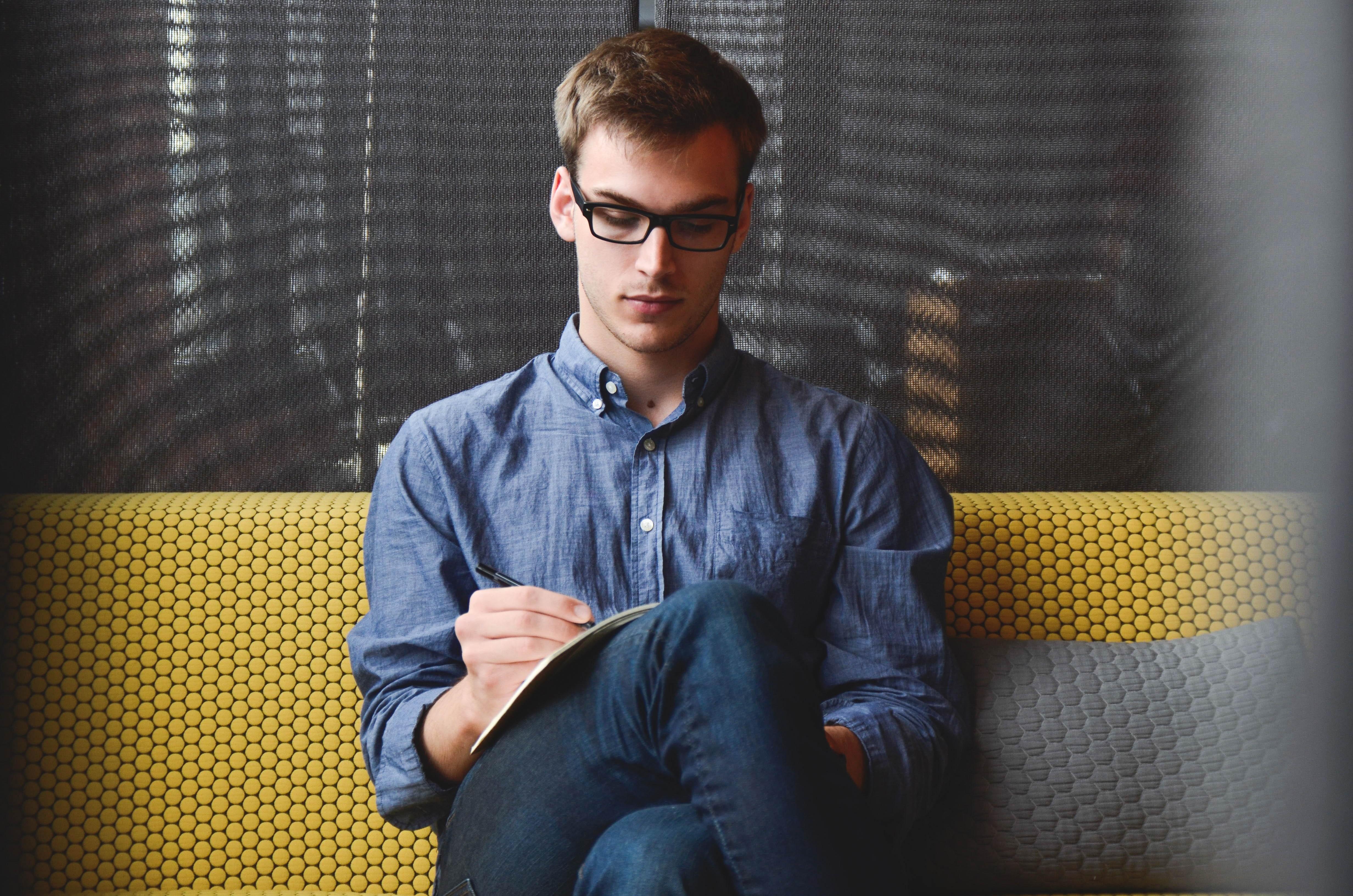 In a paper that explores and evaluates, you may present a specific analysis of a literary text, you may examine how a historical figure came to his or her beliefs, or you may analyze how changes in a particular animal's habitat have affected its breeding patterns.
Your purpose isn't to rebut another critic's reading of that text, challenge another writer's analysis of that historical figure's growth, or disprove another experimenter's theorem. Instead, your focus is on researching and presenting your own analysis of a set of materials or experiments.
Examples of Analytical Questions
In what way is Coleridge's poem, "Rime of the Ancient Mariner," an extended metaphor of colonial exploration?
Why was Martin Luther King, Jr.'s stance against the Vietnam War late in his life so controversial in the civil rights movement?
What methods are available to governments and zoos to ensure the preservation of endangered tigers?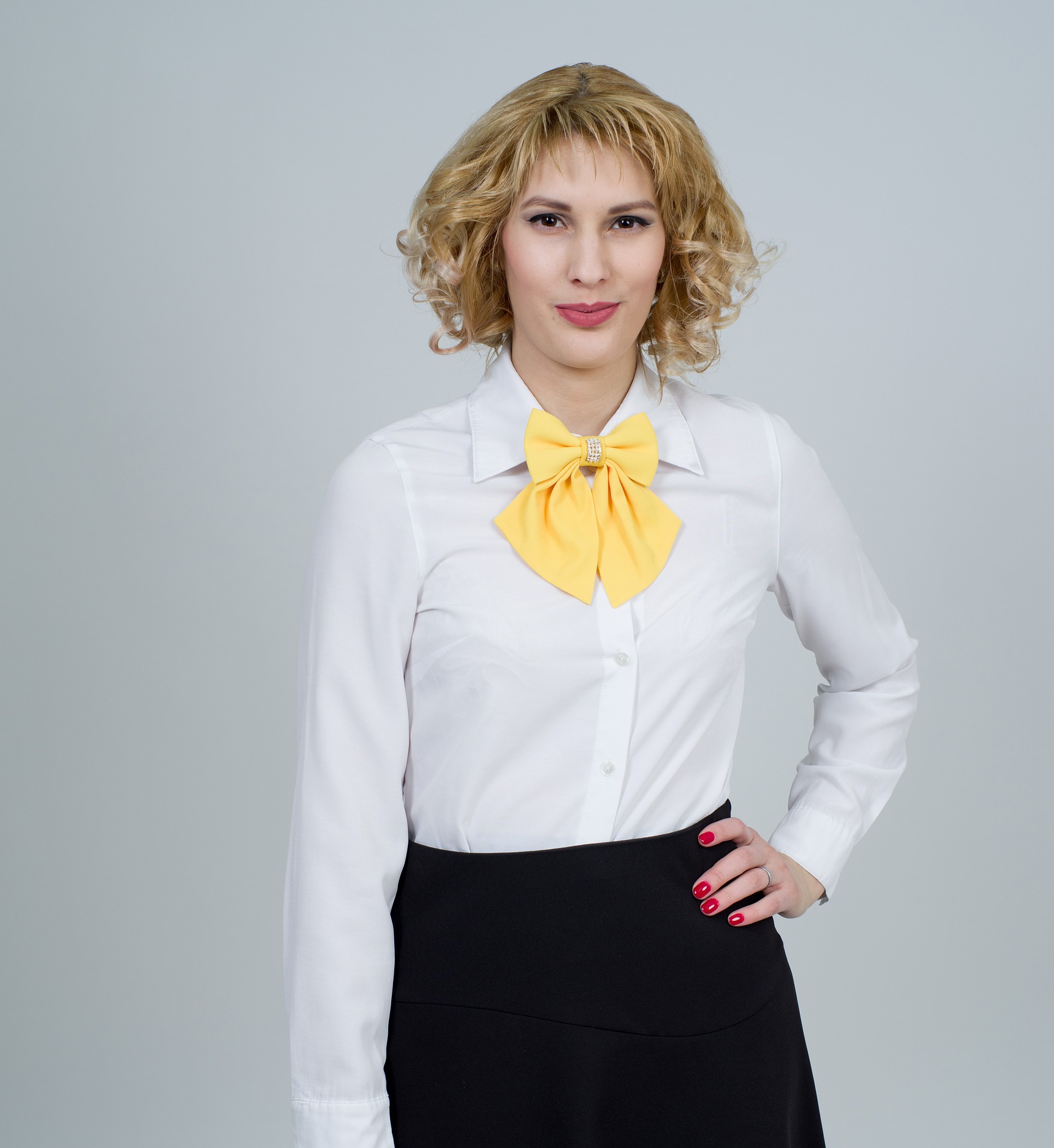 An argumentative paper takes a position on a debatable question. Here, you review the various arguments surrounding that question and present material arguing for a particular answer.
A good argument paper not only fairly and clearly presents the views of those with whom you disagree, but also points out where and how you believe those arguments are flawed.
In this paper, you need to show why your argument presents a stronger response to the question than the responses of others who might disagree with your position.
Examples of Argumentative Questions
Should employers be allowed to monitor the content of their employees' email and internet browsing?
Write  |  Read  |  Educators
Grumble... Applaud... Please give us your feedback!

The Research Process »
Types of Research Papers »
Home / MLA Sample Paper
MLA Sample Paper
Mla sample paper #1.
If you've been wondering how to produce a research paper that is strong in both formatting and writing, you've come to the right place.
Check out our first sample paper below. It is a helpful and clearly labeled visual aid to refer to. Note that while these sample papers do not include MLA abstracts , you should check with your instructor to see if an abstract should be included.
Visual Sample Paper
The example research paper below is one that was written in college for a course on the Inklings. The Inklings were a group of writers in England before WWII, including C.S. Lewis and J.R.R. Tolkien.
The abbreviated MLA paper below (linked here without annotations) is about J.R.R. Tolkien's Lord of the Rings and how the author used myth, story, and song to link all of his works together. Tolkien is famous for creating a fantasy universe called Middle-earth, which readers can't truly understand until they read all of the books about Middle-earth ( The Silmarillian, The Hobbit, and The Lord of the Rings ).
Since we're here to learn how to format an essay, we've pointed out some important things about the paper to help you write a correctly formatted essay.
For starters, the essay is in MLA format. That means it follows the style manual of the Modern Language Association, which tells you how to format the paper itself and every source you cite. You'll also see notes like how long a paragraph should be, how to use commas properly, and how to correctly punctuate a title. Some of these guidelines are different from those in APA format , so be sure to confirm you are using the correct style in your paper.
Pay special attention to the MLA format works cited. We only used one type of source (books), but both citations are correct according to the 9th edition of MLA, published in 2021. When you're writing your own paper, you need to make sure you always use the most recent edition of the style manual. You'll also want to check with your instructor to see if you need to include an MLA annotated bibliography with your paper, which contains additional information summarizing and evaluating each source after the regular citation.
Whether you need MLA, APA citations , or Chicago style notes, look up the latest edition before turning in a paper.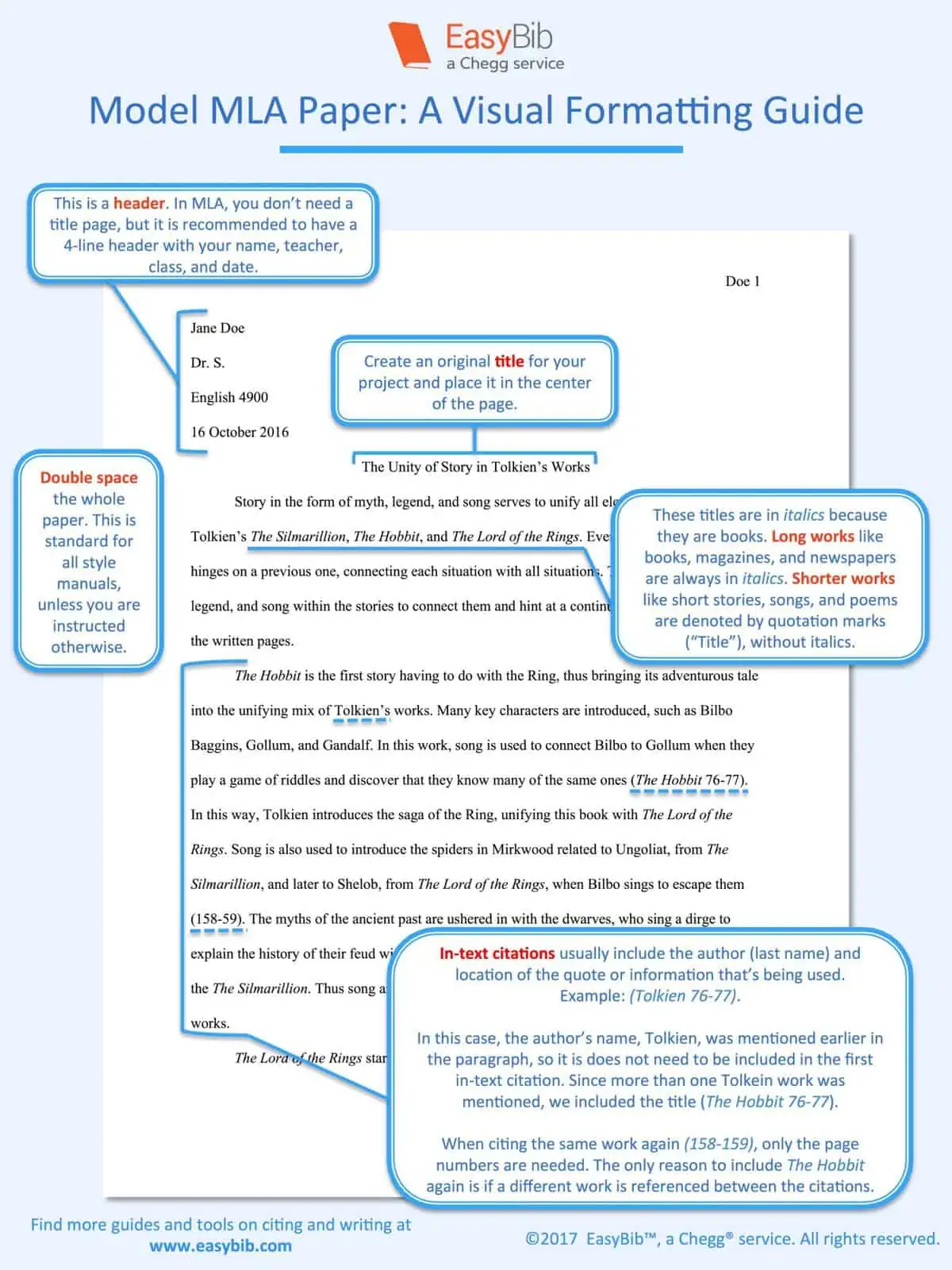 MLA Sample Paper #2
See below for an example paper or click below to download it as a Word Document.

The MLA header should be one inch from the top and left margins. The heading and the entire paper should be double spaced.
Eli YaffarabeProfessor Rapheor
28 August 2018
Privatization of Prisons in Texas
              The privatization of governmental services has increased dramatically in the past decade as local, state, and federal agencies have searched for ways to cut costs while still meeting their mandated responsibility to provide various public services. This privatizing trend has particularly affected the criminal justice system. Since the early 1990s, privatized correctional facilities have increased significantly, nationally and statewide. This policy has far-ranging consequences not only within the criminal justice system, but as an instructive example for government officials when considering the costs and benefits of privatization as a public policy option. By 2001, thirty states, the District of Columbia, and Puerto Rico had privately-operated correctional facilities (Austin and Coventry 4). This movement has incited considerable debate and controversy, mainly because prison privatization calls for giving the private sector direct control over the lives of a captive human population.
Surprisingly, there has been little objective and concrete analysis of the privatization of prisons in the United States. This is probably for two reasons: first, ideological arguments on the matter have pushed out substantive research, and second, because this trend has only recently accelerated in the U.S. and mainly on a state level. However, case studies and statistics at the state level are more accessible. With capacity for over 30,000 prisoners in 43 facilities, the state of Texas has privatized more of its prison system than any state in the nation (McDonald and Patten Jr. iv).
Yaffarabe 2
              Public policy concerning the criminal justice system has become more daunting and important in the last decade. The problems in the system are twofold: an overcrowding prison population, mainly due to "three strikes" legislation and reducing early parole; and the costs of operating prisons with this growing population (Austin and Coventry). According to the most recent U.S. Department of Justice survey, slightly over 2.2 million people were incarcerated in correctional facilities in this country in 2003. In comparison, in 1993, 1.37 million people were imprisoned in this country (Beck and Harrison 1).
At the same time, the growth of privately operated correctional facilities has increased significantly in this country. Private prisons now hold 95,522 inmates in this country, which is 6.5 percent of total prisoners (Beck and Harrison 5). In Texas, 16,570 inmates (10 percent of its prison population) are held in private facilities, about 10,000 more than the next highest state. Furthermore, six states had at least 25 percent of their prison population housed in private prisons, led by New Mexico (44%), Alaska (31%), and Montana (29%). These current statistics show that while state governments have been forced to manage and operate overcrowded and over-capacity prisons at considerable costs, many have turned to the private sector to operate prisons (McDonald and Patten Jr.). According to the General Accounting Office, prison operating costs have grown steadily since 1980, increasing almost 550 percent since 1980 based on inflation-adjusted dollars (Austin and Coventry 1).
Prison privatization started in the early 1980s, ostensibly to ease the burden on taxpayers by offering financial relief to private companies to run state prisons. Thomas Beasley founded Corrections Corporation of America in 1983, "the nation's leader in the construction and management of private prisons" (Darling). That year, Corrections Corporation of America set up the first privately-operated prison in Tennessee. Since then, the number of private
Yaffarabe 3
correctional facility firms has grown to 14 (Austin and Coventry 3). The privatization of prisons occurs in two ways. First, state government can contract out (or outsource) specific services in a correctional facility to a private company after a bidding process. Second, and more radically, private companies build their own privately-managed prisons and contract with state governments to house their inmates. This latter approach, giving private correctional facility firms wide latitude over inmates, is taken in the Texas criminal justice system. In fact, many of these privately operated facilities "have no relationship at all with the state governments in these states, other than an obligation to pay corporate income taxes" (McDonald and Patten Jr. v).
(Due to its length, the remainder of this sample paper is omitted).
Yaffarabe 4
Works Cited Page
Austin, James, and Garry Coventry. Emerging Issues on Privatized Prisons . Bureau of Justice Assistance, Feb. 2001, www.ncjrs.gov/pdffiles1/bja/181249.pdf.
Beck, Allen J., and Paige Harrison. Prisoners in 2003 . Bureau of Justice Statistics, Nov. 2004, www.bjs.gov/content/pub/pdf/p03.pdf.
McDonald, Douglas, and Carl Patten Jr. Governments' Management of Private Prisons . Abt Associates, 15 Sept. 2003, www.ncjrs.gov/pdffiles1/nij/grants/203968.pdf.
Darling, Michael. "Pitt News: University of Pittsburgh Shouldn't Lend Its Name to Prison Privatization." CorpWatch , 15 Nov. 2004, corpwatch.org/article/pitt-news-univeristy-pittsburgh-shouldnt-lend-its-name-prison-privatization.
MLA Formatting Guide
MLA Formatting
Annotated Bibliography
Bibliography
Block Quotes
et al Usage
In-text Citations
Paraphrasing
Page Numbers
Sample Paper
Works Cited
MLA 8 Updates
MLA 9 Updates
View MLA Guide
Citation Examples
Book Chapter
Journal Article
Magazine Article
Newspaper Article
Website (no author)
View all MLA Examples
How useful was this post?
Click on a star to rate it!
We are sorry that this post was not useful for you!
Let us improve this post!
Tell us how we can improve this post?
An in-text citation is a short citation that is placed next to the text being cited. The basic element needed for an in-text citation is the author's name . The publication year is not required in in-text citations. Sometimes, page numbers or line numbers are also included, especially when text is quoted from the source being cited. In-text citations are mentioned in the text in two ways: as a citation in prose or a parenthetical citation.
Citation in prose
Citations in prose are incorporated into the text and act as a part of the sentence. Usually, citations in prose use the author's full name when cited the first time in the text. Thereafter, only the surname is used. Avoid including the middle initial even if it is present in the works-cited-list entry. An example of the first citation in prose for a source with one author is given below:
Doug Barry explains the status of the UK.
Parenthetical
Parenthetical citations add only the author's surname at the end of the sentence in parentheses. An example of a parenthetical citation is given below:
The status of the UK is explained (Barry).
Examples of in-text citations
Here are a few examples of in-text citations for works with various numbers and types of authors:
Use both the first name and surname of the author if you are mentioning the author for the first time in the prose. In subsequent occurrences, use only the author's surname. Always use only the author's surname in parenthetical citations.
Citation in prose:
First mention: Stephen George asserts …. (17).
Subsequent occurrences: George argues …. (17).
Parenthetical:
…. (George 17).
Two authors
Use the first name and surname of both authors if you are mentioning the work for the first time in the prose. In subsequent occurrences, use only the surnames of the two authors. Always use only the authors' surnames in parenthetical citations. Use "and" to separate the two authors in parenthetical citations.
First mention: Kane Williams and Clark Ronald ….
Subsequent occurrences: Williams and Ronald ….
…. (Williams and Ronald).
Three or more authors
For citations in prose, use the first name and surname of the first author followed by "and others" or "and colleagues." For parenthetical citations, use only the surname of the first author followed by "et al."
Krishnan Sethu and colleagues…. or Krishnan Sethu and others ….
…. (Sethu et al.).
Corporate author
For citations in prose, treat the corporate author like you would treat the author's name. For parenthetical citations, shorten the organization name to the shortest noun phrase. For example, shorten the Modern Language Association of America to Modern Language Association.
The Language Literary Association of Canada….
…. (Language Literary Association).
If there is no author for the source, use the source's title in place of the author's name for both citations in prose and parenthetical citations.
When you add such in-text citations, italicize the text of the title. If the source title is longer than a noun phrase, use a shortened version of the title. For example, shorten the title Fantastic Beasts and Where to Find Them to Fantastic Beasts .
Endgame explains …. (121).
…. ( Endgame 121).
In MLA style, two types of citations are used to cite a source: a short citation used within the text (called the in-text citation) and a full citation (called the works cited list entry) within the works cited list, which appears at the end of a paper.
The works cited list entry provides the complete details of a source. An in-text citation is a short citation that is placed next to the text being cited. The in-text citation lets the reader know that the information is derived from the cited source, and helps the reader find the full citation within the works cited list.
In order to properly cite a source in MLA style, you must have both citation types in your paper. Every in-text citation has a works cited list entry. Every works cited list entry has at least one (maybe more) corresponding in-text citation.
In-text citations
The basic element needed for an in-text citation is the author's surname . The publication year is not required in in-text citations. Sometimes, page numbers or line numbers are also included, especially when text is quoted from the source being cited.
First mention: Sian Anderson studies ….
Subsequent occurrences: Anderson analyzes ….
….(Anderson)
or if quoting directly:
…(Anderson 9)
First mention: Paul Fin and Anna Gabriel ….
Subsequent occurrences: Fin and Gabriel ….
….(Fin and Gabriel)
…(Fin and Gabriel 27)
Paul Hill and colleagues…. or Paul Hill and others ….
….(Hill et al.)
…(Hill et al. 138)
Examples of works cited list entries
Below are a few examples of different types of works cited list entries. The examples given are for one author.
Steinman, Louise. The Knowing Body: Elements of Contemporary Performance and Dance . Shambhala Publications, 1986.
Journal article                                      
Barad, K. "Nature's Queer Performativity." Qui Parle , vol. 19, no. 2, 2011, pp. 121–58.
Webpage of a website
Midgelow, Vida L. "Experiences and Perceptions of the Artistic Doctorate: A Survey Report." Artistic Doctorates in Europe,  5 Feb. 2018, www.artisticdoctorates.com/2017/12/28/experiences-and-perceptions-of-the-artistic-doctorate-survey-report/ .
YouTube video
"Behind the Scenes Chili's Baby Back Ribs Spot." YouTube , uploaded by Alvin Chea, 11 Sept. 2017, www.youtube.com/watch?v=gTDLh7gNRYA .
MLA Citation Examples
Writing Tools
Citation Generators
Other Citation Styles
Plagiarism Checker
Upload a paper to check for plagiarism against billions of sources and get advanced writing suggestions for clarity and style.
Get Started
Have a language expert improve your writing
Run a free plagiarism check in 10 minutes, generate accurate citations for free.
Knowledge Base
Research paper
How to Create a Structured Research Paper Outline | Example
Published on August 7, 2022 by Courtney Gahan . Revised on August 15, 2023.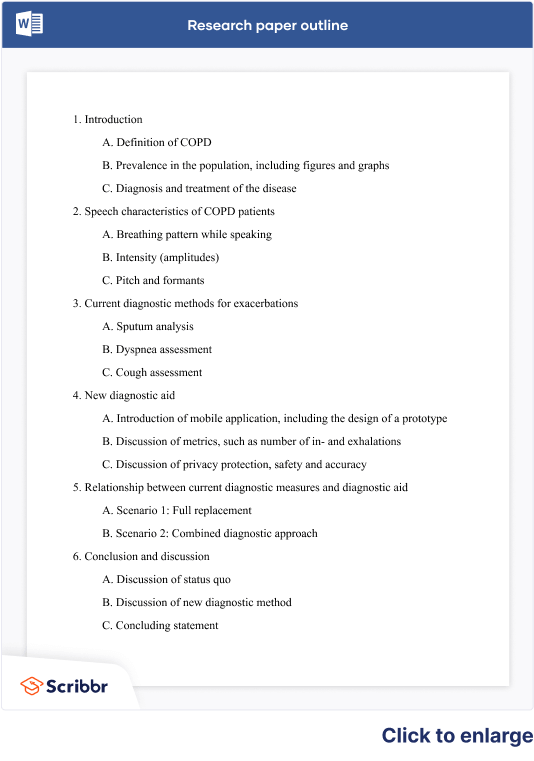 A research paper outline is a useful tool to aid in the writing process , providing a structure to follow with all information to be included in the paper clearly organized.
A quality outline can make writing your research paper more efficient by helping to:
Organize your thoughts
Understand the flow of information and how ideas are related
Ensure nothing is forgotten
A research paper outline can also give your teacher an early idea of the final product.
Table of contents
Research paper outline example, how to write a research paper outline, formatting your research paper outline, language in research paper outlines.
Definition of measles
Rise in cases in recent years in places the disease was previously eliminated or had very low rates of infection
Figures: Number of cases per year on average, number in recent years. Relate to immunization
Symptoms and timeframes of disease
Risk of fatality, including statistics
How measles is spread
Immunization procedures in different regions
Different regions, focusing on the arguments from those against immunization
Immunization figures in affected regions
High number of cases in non-immunizing regions
Illnesses that can result from measles virus
Fatal cases of other illnesses after patient contracted measles
Summary of arguments of different groups
Summary of figures and relationship with recent immunization debate
Which side of the argument appears to be correct?
Receive feedback on language, structure, and formatting
Professional editors proofread and edit your paper by focusing on:
Academic style
Vague sentences
Style consistency
See an example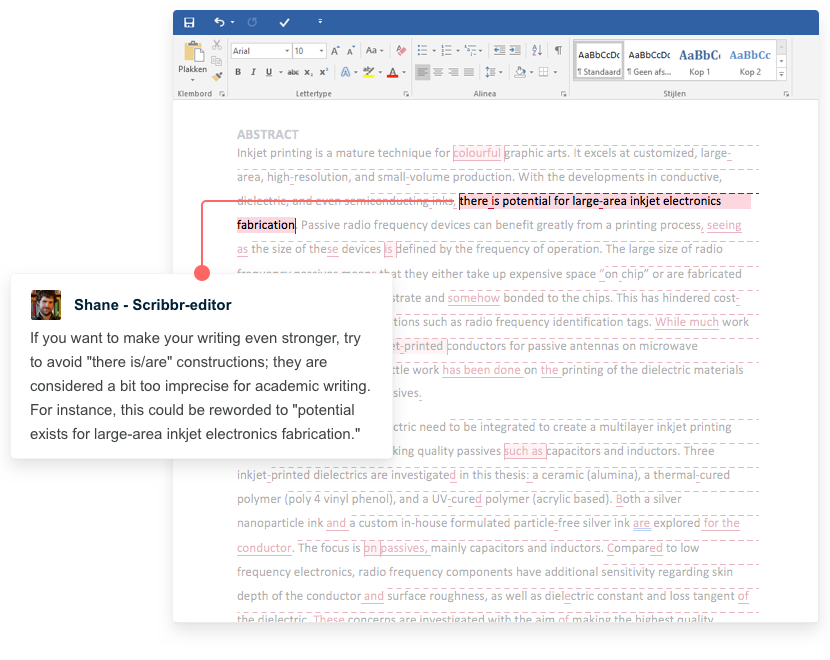 Follow these steps to start your research paper outline:
Decide on the subject of the paper
Write down all the ideas you want to include or discuss
Organize related ideas into sub-groups
Arrange your ideas into a hierarchy: What should the reader learn first? What is most important? Which idea will help end your paper most effectively?
Create headings and subheadings that are effective
Format the outline in either alphanumeric, full-sentence or decimal format
There are three different kinds of research paper outline: alphanumeric, full-sentence and decimal outlines. The differences relate to formatting and style of writing.
Alphanumeric
Full-sentence
An alphanumeric outline is most commonly used. It uses Roman numerals, capitalized letters, arabic numerals, lowercase letters to organize the flow of information. Text is written with short notes rather than full sentences.
Essentially the same as the alphanumeric outline, but with the text written in full sentences rather than short points.
Additional sub-point to conclude discussion of point of evidence introduced in point A
A decimal outline is similar in format to the alphanumeric outline, but with a different numbering system: 1, 1.1, 1.2, etc. Text is written as short notes rather than full sentences.
1.1.1 Sub-point of first point
1.1.2 Sub-point of first point
1.2 Second point
To write an effective research paper outline, it is important to pay attention to language. This is especially important if it is one you will show to your teacher or be assessed on.
There are four main considerations: parallelism, coordination, subordination and division.
Parallelism: Be consistent with grammatical form
Parallel structure or parallelism is the repetition of a particular grammatical form within a sentence, or in this case, between points and sub-points. This simply means that if the first point is a verb , the sub-point should also be a verb.
Example of parallelism:
Include different regions, focusing on the different arguments from those against immunization
Coordination: Be aware of each point's weight
Your chosen subheadings should hold the same significance as each other, as should all first sub-points, secondary sub-points, and so on.
Example of coordination:
Include immunization figures in affected regions
Illnesses that can result from the measles virus
Subordination: Work from general to specific
Subordination refers to the separation of general points from specific. Your main headings should be quite general, and each level of sub-point should become more specific.
Example of subordination:
Division: break information into sub-points.
Your headings should be divided into two or more subsections. There is no limit to how many subsections you can include under each heading, but keep in mind that the information will be structured into a paragraph during the writing stage, so you should not go overboard with the number of sub-points.
Ready to start writing or looking for guidance on a different step in the process? Read our step-by-step guide on how to write a research paper .
Cite this Scribbr article
If you want to cite this source, you can copy and paste the citation or click the "Cite this Scribbr article" button to automatically add the citation to our free Citation Generator.
Gahan, C. (2023, August 15). How to Create a Structured Research Paper Outline | Example. Scribbr. Retrieved November 9, 2023, from https://www.scribbr.com/research-paper/outline/
Is this article helpful?
Courtney Gahan
Other students also liked, research paper format | apa, mla, & chicago templates, writing a research paper introduction | step-by-step guide, writing a research paper conclusion | step-by-step guide, what is your plagiarism score.
Quoting and integrating sources into your paper
In any study of a subject, people engage in a "conversation" of sorts, where they read or listen to others' ideas, consider them with their own viewpoints, and then develop their own stance. It is important in this "conversation" to acknowledge when we use someone else's words or ideas. If we didn't come up with it ourselves, we need to tell our readers who did come up with it.
It is important to draw on the work of experts to formulate your own ideas. Quoting and paraphrasing the work of authors engaged in writing about your topic adds expert support to your argument and thesis statement. You are contributing to a scholarly conversation with scholars who are experts on your topic with your writing. This is the difference between a scholarly research paper and any other paper: you must include your own voice in your analysis and ideas alongside scholars or experts.
All your sources must relate to your thesis, or central argument, whether they are in agreement or not. It is a good idea to address all sides of the argument or thesis to make your stance stronger. There are two main ways to incorporate sources into your research paper.
Quoting is when you use the exact words from a source. You will need to put quotation marks around the words that are not your own and cite where they came from. For example:
"It wasn't really a tune, but from the first note the beast's eyes began to droop . . . Slowly the dog's growls ceased – it tottered on its paws and fell to its knees, then it slumped to the ground, fast asleep" (Rowling 275).
Follow these guidelines when opting to cite a passage:
Choose to quote passages that seem especially well phrased or are unique to the author or subject matter.
Be selective in your quotations. Avoid over-quoting. You also don't have to quote an entire passage. Use ellipses (. . .) to indicate omitted words. Check with your professor for their ideal length of quotations – some professors place word limits on how much of a sentence or paragraph you should quote.
Before or after quoting a passage, include an explanation in which you interpret the significance of the quote for the reader. Avoid "hanging quotes" that have no context or introduction. It is better to err on the side of your reader not understanding your point until you spell it out for them, rather than assume readers will follow your thought process exactly.
If you are having trouble paraphrasing (putting something into your own words), that may be a sign that you should quote it.
Shorter quotes are generally incorporated into the flow of a sentence while longer quotes may be set off in "blocks." Check your citation handbook for quoting guidelines.
Paraphrasing is when you state the ideas from another source in your own words . Even when you use your own words, if the ideas or facts came from another source, you need to cite where they came from. Quotation marks are not used. For example:
With the simple music of the flute, Harry lulled the dog to sleep (Rowling 275).
Follow these guidelines when opting to paraphrase a passage:
Don't take a passage and change a word here or there. You must write out the idea in your own words. Simply changing a few words from the original source or restating the information exactly using different words is considered plagiarism .
Read the passage, reflect upon it, and restate it in a way that is meaningful to you within the context of your paper . You are using this to back up a point you are making, so your paraphrased content should be tailored to that point specifically.
After reading the passage that you want to paraphrase, look away from it, and imagine explaining the main point to another person.
After paraphrasing the passage, go back and compare it to the original. Are there any phrases that have come directly from the original source? If so, you should rephrase it or put the original in quotation marks. If you cannot state an idea in your own words, you should use the direct quotation.
A summary is similar to paraphrasing, but used in cases where you are trying to give an overview of many ideas. As in paraphrasing, quotation marks are not used, but a citation is still necessary. For example:
Through a combination of skill and their invisibility cloak, Harry, Ron, and Hermione slipped through Hogwarts to the dog's room and down through the trapdoor within (Rowling 271-77).
Important guidelines
When integrating a source into your paper, remember to use these three important components:
Introductory phrase to the source material : mention the author, date, or any other relevant information when introducing a quote or paraphrase.
Source material : a direct quote, paraphrase, or summary with proper citation.
Analysis of source material : your response, interpretations, or arguments regarding the source material should introduce or follow it. When incorporating source material into your paper, relate your source and analysis back to your original thesis.
Ideally, papers will contain a good balance of direct quotations, paraphrasing and your own thoughts. Too much reliance on quotations and paraphrasing can make it seem like you are only using the work of others and have no original thoughts on the topic.
Always properly cite an author's original idea, whether you have directly quoted or paraphrased it. If you have questions about how to cite properly in your chosen citation style, browse these citation guides . You can also review our guide to understanding plagiarism .
University Writing Center
The University of Nevada, Reno Writing Center provides helpful guidance on quoting and paraphrasing and explains how to make sure your paraphrasing does not veer into plagiarism. If you have any questions about quoting or paraphrasing, or need help at any point in the writing process, schedule an appointment with the Writing Center.
Works Cited
Rowling, J.K. Harry Potter and the Sorcerer's Stone. A.A. Levine Books, 1998.
Baruch college | Newman Library -->
Newman Library
Research Guides
ENG 2100: Writing I - Prof. Rios
Finding Sources for Your Paper
Finding an Argument to Make
Citing Sources
Getting Help with Your Paper
Understanding Sources
Authority and relevance of sources.
Is contextual
Depends on your needs
Ways to Use Sources
Scholarly vs. popular sources.
Expertise and authority of an author
What do we know about the author?
Have they written or spoken about this topic before?
Do they teach at college or university on this topic?
Are they affiliated with a research institution or agency or think tank?
What do other authors think of this one?
What's in OneSearch?
Onesearch on the library home page.
When you click "Define Your Search," you are presented with options you must select before you can type your search terms:
Books (print + ebooks) will search the OneSearch system.
Articles will search the OneSearch system for articles in journals, newspapers, and magazines.
Videos will search the OneSearch system for streaming videos and DVDs
Books + Articles + Videos will search OneSearch for all of the above format types and more.
Databases will link you to a page with an A-Z list of all library databases.
Journals will search the OneSearch system for journals we have online and in print.
Newspapers + Magazines will search the OneSearch system for newspapers and magazines we have online and in print.
Course Reserves will link you to a page listing all the courses where we have items on reserve.
Library Services & Policies will search just the library web pages for info about our services.
Top Search Tips
1. Quote marks around phrases = more precise results
2. Type AND in all caps between concepts
3. "Filter" your search results by resource type, date, and more. Use the "Limit to" option for "Peer Reviewed Journals" to get just scholarly journal articles.
4. Use "Advanced Search" mode for greater control
Identifying Resource Types in Search Results
if there's a "PEER REVIEWED" label on that listing, the article came from a scholarly, peer-reviewed journal
if there's no label, the article is from a newspaper or magazine
If there is a green "Available Online" link in the listing, that's an ebook
If there is no green "Available Online link, that's a print book
Chapter from an ebook
entries from encyclopedias and dictionaries
<< Previous: Finding an Argument to Make
Next: Citing Sources >>
Last updated: Nov 9, 2023 9:20 AM
iThenticate 2.0: Advancing research integrity with AI writing detection
Turnitin is delighted to introduce the latest iteration of iThenticate, now enhanced and more intuitive than ever before. Join us as we journey through the key features that new users of iThenticate can enjoy, starting today.
If you're an academic researcher, an administrator at a research institution, or an editor at an academic journal, you want your work to be void of plagiarism and beyond reproach, especially when it comes to research misconduct.
Plagiarism is no longer a problem unique to academia. Government organizations and officials have at various times, had to deal with issues arising from using material from pre-existing sources. In this blog post, you will learn how plagiarism can occur unintentionally, the potential consequences, and how technology can protect government reputations.
Each year, iThenticate checks 14 million documents, earning its reputation as the most trusted similarity checker by the world's top researchers, publishers, and scholars. With such an esteemed reputation comes fair expectation for a version of iThenticate that oozes quality and substance. That's why we've made it a priority to measure up to the high standards of our research community—by building a tool that is not just functional, but delivers on design and user experience.
Turnitin is delighted to introduce the latest iteration of iThenticate, now enhanced and more intuitive than ever before.
With a highly anticipated, user-friendly interface, iThenticate 2.0 promises to provide new capabilities that will further promote originality within high-stakes written work, backed by world-class data security measures.
Join us as we journey through the key features that new users of iThenticate can enjoy, starting today.
Does iThenticate 2.0 support AI writing detection?
In April 2023, Turnitin's AI writing detection capabilities launched across many of our integrity solutions—a milestone in combating the improper use of AI writing tools, such as ChatGPT.
Our continuous drive for innovation to protect against emerging threats has empowered us to introduce a version of iThenticate that includes the latest and most advanced tools to support research integrity. We are pleased to include AI writing detection as part of the iThenticate 2.0 suite of features.
We are confident that the addition of AI writing detection in iThenticate 2.0 gives researchers, publishers, and scholars the tools they need to protect themselves from this emerging form of misconduct as they embark on their research and publication journey.
In a PubCon event discussion , Fabienne Michaud, Product Manager at Crossref, shared that, "when it comes to AI, one of the biggest threats is its lack of originality, creativity, and insight. AI writing tools were not built to be correct. Instead, they are designed to provide plausible answers. This is in juxtaposition to the values that form the foundation of scholarly publishing."
Due to the sophisticated nature of generative AI, humans are finding it increasingly difficult to manually detect AI writing. In a study by Gao et al., just 68% of AI-generated scientific abstracts and 86% of human-written abstracts were correctly identified by human reviewers ( 2022 ). Our goal is to lighten the load for researchers and publishers, minimizing the effort associated with checking for AI-generated content. Turnitin's AI writing detection tool can check papers en masse and at speed, thus improving efficiencies across the traditionally intensive publication process.
Is iThenticate 2.0 aligned with industry standards?
At Turnitin, we believe that user experience is more than just a concept, it's a tangible feeling. We've made a concerted effort to transform every iThenticate interaction into a positive and seamless journey.
The iThenticate 2.0 experience is frustration-free
iThenticate 2.0 introduces a revitalized and contemporary interface, crafted with our research community in mind, and enabling effortless navigation from the initial onboarding stage through to the final similarity check. iThenticate's new look is consistent and deliberate to ensure that even its newest users can get off to the best start. We take great pride in sharing that iThenticate 2.0 meets accessibility standards, thus increasing inclusivity among our education community.
Choose where your data is stored in iThenticate 2.0
We understand the concerns of our research community when it comes to data compliance, and we're incredibly proud to share that all data transferred to us is stored on a highly secure AWS data platform. With data centers in the United States, Europe, and across the Asia-Pacific region, this assures Turnitin customers that all personal data uploaded to iThenticate 2.0 is safe, protected and being stored and processed according to the world's highest standards.
Our updated technology lays a robust foundation for delivering functionality at a faster pace. We're confident that with state-of-the-art technology, we can now provide the latest and most advanced tools to help institutions innovate at speed; we see this as a step towards improving the effectiveness of all involved in the publishing journey.
How does the Similarity Report in iThenticate 2.0 promote research integrity?
The Similarity Report is Turnitin's longest-standing product and is most synonymous with our brand. Comprising a myriad of functionality, the Similarity Report allows the research community to zero in on the source of text matches, pinpoint discrepancies in an academic paper, such as replaced characters or hidden text, and generate an AI writing score. The Similarity Report helps to identify specific forms of research misconduct, including text recycling, salami slicing, and redundant (or duplicate) publication .
Constant refinement and updates to the Similarity Report has made iThenticate 2.0 a valuable tool for promoting research integrity—giving researchers, publishers, and scholars the reassurance that an academic paper has been thoroughly checked for potential misconduct.
Get insight into hidden text modification techniques with the Flags Panel
As part of the iThenticate 2.0 experience, our enhanced Similarity Report provides the same features that our education community know and love, with even greater integrity features that further improve the standard of research integrity.
Now available in iThenticate 2.0 is the Flags Panel , which highlights potential text manipulations in an academic paper. Today, there are two types of flags, including replaced characters and hidden characters. Most useful to publishers, both of these forms of text manipulations illustrate a more deliberate effort to bypass similarity algorithms.
With the new Flags Panel, publishers can be confident that the papers they publish are free from intentional forms of academic dishonesty, which if missed, stands to put their publishing reputation in jeopardy.
Improved exclusion capabilities offer a more refined similarity score
Exclusion capabilities in iThenticate are highly regarded, as researchers, publishers, and scholars seek to check only text submitted as original writing against the Turnitin database. By that, we mean discounting bibliographic content, quotes, citations, and small matches. But in having conducted intensive user research, we identified gaps in our exclusion capabilities that presented an opportunity as we looked to enhance our iThenticate offering.
iThenticate 2.0 addresses several exclusion limitations, allowing further refinement of the Similarity Report and a more accurate similarity score:
Preprint Exclusions: iThenticate 2.0 can now detect matches from the world's biggest preprint repositories and label them accordingly. Users can exclude preprint sources automatically, or exclude them on a case-by-case basis, with the opportunity to manually add additional preprint repositories. With preprint exclusions, the iThenticate 2.0 Similarity Report becomes a highly reliable source of reference, reducing the amount of manual effort usually involved in identifying this type of match.
Content Databases Exclusion: The iThenticate 2.0 Similarity Report allows flexible exclusion of matches from different content databases, including internet, publication, and submitted works . This added capability saves time and removes bias, allowing a more in-depth analysis of the Similarity Report, and providing the necessary tools to understand how different forms of content in the Turnitin database are influencing a paper's similarity score in real time.
By using iThenticate 2.0's all-new settings to dynamically discount various types of material from the Similarity Report, researchers can be confident that each paper's similarity score relies solely on the content submitted as original writing. This step also contributes to creating a level playing field for researchers and scholars submitting different types of work, such as qualitative vs. quantitative analyses.
How does iThenticate 2.0 encourage user collaboration?
For a paper to be ready for publishing, it goes through multiple rounds of peer review, editing, and even technical editing. It is an undertaking with many minds bestowing their knowledge to achieve the best outcome for all involved. It's no surprise that without collaboration throughout the writing and publishing process, efficiency, accuracy, and even integrity have means to weaken and fall apart. In a study on ways to improve research quality, Liao identified that, "a higher intensity at which scholars are embedded in a collaboration network, results in higher research quality" ( 2010 ). One of our top priorities as a part of the iThenticate 2.0 launch is giving the research community the means to work together fluidly, removing all barriers from the research collaboration effort.
Visibility, efficiency, and automation with User Groups
iThenticate 2.0's new User Groups sets up collaboration workflows for vertical and horizontal teams within research and publishing organizations. Organizations can now create groups of users and give specific groups of people access to a carefully-selected set of files and folders within iThenticate 2.0. With this capability, research and publishing organizations can work together seamlessly, regardless of the formal organizational affiliation of each particular member.
iThenticate administrators also have full control over access levels and user management to streamline collaboration for a more efficient and high-quality review process at the organizational level. This includes viewing User Group statistics, and accessing User Group Similarity Reports from one, centralized location.
With User Groups, we see this as a positive step towards increased visibility, efficiency, and automation along the course of a research project, and reducing the time involved in the review process.
Is iThenticate 2.0 available to all iThenticate users?
At this time, iThenticate 2.0 is available to new customers only. We're currently developing a tool to move existing user data to iThenticate 2.0 as smoothly as possible. This will ensure that we can minimize disruption for all involved. The tool will be in the next few months and we will keep all of our iThenticate customers updated on progress.
Conclusion: Advance research integrity with AI writing detection
Turnitin's updated infrastructure has given us the power to deliver features and functionality to iThenticate 2.0 at speed.
Offering a solution to the sudden introduction of generative AI has been our top priority for 2023, and we are thrilled to bring AI writing detection to iThenticate 2.0 long before the year is out. But our work doesn't stop here.
Generative AI continues to cause a wave of disruption to global education, developing at an alarming rate. But so too is the technology behind AI writing detection. At Turnitin, we recognize the needs of our education community and are hard at work on expanding our model to enable us to better detect content from other AI language models.
With best-in-class tools, including a reliable similarity checking process, plus a range of flexible collaboration tools, iThenticate 2.0 is well positioned to confront emerging threats to research integrity, supporting the research community as they seek to produce and publish original, high-stakes written work with confidence.