Studying in the UK
21 July 2021
How to Write a Personal Statement for Sixth Form
Need some tips on how to write a personal statement for sixth form? Read our guide for helpful advice on what to include in yours - and how to submit your most successful application possible.
by Katie Broadbent · 13 min read
Starting to think about where you want to study for sixth form? Perhaps you've already narrowed down your selection and are looking for further guidance on how to write a personal statement for sixth form. 
As part of your application for a sixth form place at a college or boarding school, you may be asked to submit a personal statement. The purpose of this is for the school to understand your motivations, interests and future ambitions, but it's also an opportunity for you to demonstrate your successes and strongest attributes - highlighting to the college why they should offer you a place.  
Personal statements can be quite a daunting task at first, especially if you've never had to write about yourself before. But they don't have to be. To help you get started with writing yours, read our guidance on writing a personal statement for sixth form - and make sure you submit the best application possible.
What is a personal statement?
Essentially, your personal statement is written information about you, your experiences and future aspirations. It summarises your skills, experiences and attributes that are relevant to the subjects and sixth form are applying to - illustrating to prospective admissions officers why you are a perfect fit for their college. 
Most importantly, your personal statement should be professional and always written in your own words. This is your first chance to introduce yourself to the sixth form you want to study at, who only have a very short snippet of writing to make their initial assessments. 
Admissions staff are curious, they want to know who you are and why you want to study the subjects and courses that they are offering. You want to always link back to why your personal attributes and achievements make you the ideal student for them, and what you can contribute in terms of academic ability, confidence and interests. 
How to start a personal statement for sixth form
Often, the most difficult part of writing your personal statement for sixth form is knowing how and where to start. How do you begin introducing yourself in a way that isn't too generic or overly confident? 
If we're being totally honest, there isn't a right or wrong way to start a personal statement. As long as it's effective at capturing the attention of the admissions officer reading through your application, it'll do perfectly.
Some students like to begin by introducing themselves, where they study, and their ambitions for the future; some like to introduce themselves by talking about what personal qualities they have; while others like to start with a quote that has inspired them throughout their education. 
The way you choose to introduce yourself to the reader will ultimately fall down on you as an individual - the way you write, the way you like to interact with others, and how you want to set the tone for the remainder of your personal statement. It's best to just try writing a selection of sentences that introduce you in different ways, and then choose the one you think best reflects you and your personality. 
And if you're really stuck on how to start your personal statement, we recommend writing the main body of text to help you get into the headspace of writing in this way. Once you've finished talking about yourself, your achievements, interests and goals, you'll have set the overarching tone for your personal statement, making it easier to return to the start and have another go at writing your introduction. 
How to write a personal statement: 5 essential elements to include
Personal statements offer a great opportunity to talk about your various achievements and aspirations. They are an open platform with which you can talk about all the reasons as to why you're an ideal fit for that particular sixth form.
With that being said, there are still certain things that you should remember to include. Let's dive into these in a little more detail.
1. Why do you want to attend that specific college or sixth form?
One of the big questions that admissions officers will have about your application revolves around why you want to attend their specific college or sixth form. Therefore, it's important you dedicate at least part of your statement to talking about your reasons for wanting to study there.
Before submitting your application for sixth form, it's highly likely that you have already conducted lots of research about the college, including the A-Level subjects it offers, the facilities it has, as well as its previous performance reports. 
Use this research as an opportunity to talk about all the things at the sixth form which captured your interest and made you want to study there. For example, if the college you are applying to is recognised for its science facilities, perhaps you could write something about how you believe their excellent science faculty - with all its resources and specialist equipment - will help you to excel in the future.
Of course, there are many aspects of a sixth form which you can include as part or all of your reason for studying there, including the following:
The schools' ethos 
Facilities and equipment
Its academic specialism (if applicable) 
The teaching staff
The subjects it offers
Careers and university guidance support
The extracurricular activities on offer
2. What are your future aspirations?
Secondly, another key thing to talk about within your personal statement for sixth form is to talk about your goals for the future.
Sixth form colleges are passionate about making sure students are able to achieve their full potential, and they'll want to understand your aspirations so they know whether they can offer you the support to make that happen. 
When writing your personal statement, remember to leave plenty of room to discuss what your plans for the future are, and why that sixth form can help you get there. Explain how the subjects you've applied for, as well as the college's facilities, staff and students can help you achieve your goal.
Even if you're not sure what you may want to pursue beyond sixth form, you should still talk about all the opportunities the sixth form could offer you. For example, does the college have a variety of extracurricular clubs and activities available, where you can build a portfolio of skills and experience? Or do they have a reputable careers and guidance service that can help you to narrow down your options?
3. What relevant experience do you have to support your future goals?
Your personal statement is an opportunity to really build a positive image of yourself, highlighting why you are the most dedicated, passionate student that the college could wish for. 
Therefore, when writing about your aspirations for the future, it's important to try and include any relevant experience that proves your commitment to your chosen subjects and, (if decided on) career path. 
Here, try to illustrate how these experiences have given you new skills or made you think about your future plans. For example, has babysitting made you consider a career working with children as a teacher or child psychologist? Or has your paper round taught you how to manage time effectively, ensuring that you always get the job complete on time?
There really is no limit to the type of experience you can include in your personal statement. In fact, the more relevant experience you can add, the better it will be at helping to prove your commitment to pursuing a particular career path or subject in the future.
Just remember to only include relevant experience and link it back to your reasons for choosing the subjects and college you're applying for. Personal statements usually have strict word or character limits, so you don't want to waste words talking about experiences that won't help to illustrate your dedication to a particular subject field.  
4. What are your personal qualities?
Another important aspect of your personal statement for sixth form needs to include some detail around your personal qualities and attributes, and how they can help you excel during your time at the sixth form college you're applying to?
Now, this doesn't mean you should simply write down every single good quality about yourself. Instead, it's about selecting a few but well-descript qualities that you presume to be your best, as backed by solid evidence or experience. 
There's no limit to what type of qualities you may want to include in your list. But a good place to start could be thinking about what type of qualities you think would shine well at the sixth form college you are applying to. 
Would you consider yourself to be a hard worker? Polite? Reliable? Well-organised with your time and tasks? You can even read through the sixth form college's syllabus to see what type of  words they use to describe their students and ethos and then incorporate the ones you have into your personal statement. 
Remember to always back up your claims with specific examples. E.g., is it common for your teachers at school to call you a polite or hardworking student? Can your school mates depend on you during project work to complete your tasks ahead of deadlines? The more concrete evidence you have to support your points, the better - it gives more validity to everything you're saying about yourself.
5. What extracurricular activities do you enjoy in your spare time?
Finally, another important element of your personal statement for sixth form is to talk about what you enjoy doing in your spare time, including any  hobbies or clubs you participate in. 
Sixth form colleges will be using your personal statement to gain insights about you as an individual - not just as a student at their college. Therefore, you should try and provide some details about what you do outside of school so they can gain a better understanding of you as a young person. 
What are some hobbies or activities you enjoy doing in your spare time and why? How often do you do it? After doing these activities, have you gone on to develop any skills? Are any of these skills transferable to the subjects you hope to study or your plans for the future?
It's also important to include any that have gone on to earn you any certificates, medals or awards. For example, include any musical gradings you have obtained, any sports team awards you have won, or any extracurricular awards you have obtained, such as the Duke of Edinburgh award. 
The more information you can include to demonstrate your hard work, commitment and effort - the better. Sixth form colleges will be curious to learn more about your personality and see whether it fits nicely with their ethos and current student body. 
Lastly, some do's and don'ts when writing your personal statement for sixth form
Although we've covered the five essential elements of a personal statement, it's important to be aware of some additional do's and don'ts when writing your personal statement - to make it the very best it can be. 
Write formally, using your best English: Be meticulous with your spelling and grammar checks to ensure there are no inaccuracies. Any spelling mistakes or grammatical errors may indicate that you've not taken the time to carefully proofread your work, which doesn't present the best initial impression.
Show your enthusiasm: Include as much detail as possible about your dreams for the future and how the sixth form can help you achieve those dreams. The college will want to see that you are enthusiastic about studying with them, and will also look favourably on students who are passionate about learning, excelling themselves, and reaching their future goals.
Ask your friends and family to read your personal statement: It can be really beneficial to ask your friends, family, teachers and/or carers to read through drafts of your personal statement. Coming at it with a completely fresh view, they'll be able to identify areas for improvement, highlight anything you may have missed, and ensure your spelling and grammar is perfect.
Leave it until the last minute: It's a good idea to give yourself plenty of time to plan out exactly what you want to write in your personal statement, have time to draft a couple of versions, give it to others for feedback, and have room for final spelling and grammar checks. Don't put off writing your personal statement until it's too late for you to be able to produce your best version.
Exaggerate any details: If you are invited to interview at the sixth form college, you may be asked to talk about what you have written in your personal statement. Here, anything you've exaggerated will become obvious, and the admissions team won't look favourably on those who have twisted the truth to advance their application.  
Let your nerves get the better of you: Writing a personal statement for sixth form can be nerve-wracking, especially when sitting down to write your first draft. Don't let your worry stop you from applying - most colleges and sixth forms base their decisions on a combination of requirements, including your grades, interview and school references - personal statements make up only a proportion of the decision.
Writing your personal statement for sixth form is an opportunity for you to share information about yourself, your goals and achievements, in the way that you want to be portrayed. 
Colleges and boarding schools want to know all about you - what you want to study and why, what you do alongside your academia, and what matters the most to you - it's a chance for them to understand what makes you tick and where your passions lie, so they can be sure you're the ideal student for their institution. 
When writing your personal statement, keep in mind the various points we've included in the article above, so you can be sure you've covered all aspects of the personal statement which are most important to the sixth form college or boarding school. 
As daunting as it may sound, your personal statement really is a chance to help sell yourself to the school - so use it as a ground with which you can show off everything that's so great about you. Your application is made up of several other factors, and your personal statement is only one part of that overarching submission.
Just remember, as long as you plan far enough in advance for you to be able to write a few drafts and obtain feedback from friends and family, you can take comfort in the fact that you've submitted your best possible statement. Keep calm, draft it out, and most importantly - good luck!   
Add an online learning experience to your personal statement
Looking to add some practical experiences to your personal statement? Want to demonstrate your commitment to your subject or to your passion for learning in general? Discover our collection of online learning programmes to start building a competitive edge over other applicants.
With a range of university-style subjects available, gain clarity over your future pursuits, explore the subjects that you find most interesting, and get ahead for the future.
You can even choose how you want to learn; study one-to-one with an expert tutor through scheduled Tutorials , or learn amongst a small group of students, online, with our 2-week Academic Online Courses .
The power of connection makes for endless opportunities. Study with some of the world's very best tutors in the world, from the comfort of your own home. Study with Melio .
Submit an application to study with us or book a call with our admissions team for further information. 
© 2021 Melio
Sixth Form Personal Statement Examples and Guide
Coming to the end of secondary school but thinking of finishing somewhere new?
Sixth form colleges can be fiercely competitive – and most admissions personnel expect a personal statement.
An excellent personal statement can make all the difference to your chances, you need to know:
what to include,
the best structure to use, and
how to stand out against all those other applicants.
Let's break it down, step by step.
If you want this guide and template in a PDF, grab it by clicking the button below .
1.1 Introduce Yourself 🌟
1.2 Share Your Achievements 🏆
1.3 Future Forward 🔮
1.4 Quick School Tips to Keep in Mind:
1.5 How long should my sixth form personal statement be?
1.6 Still stumped?
2 Sixth Form Personal Statement Structure
3 Make Your Personal Statement Stand Out
4 Year 11 Personal Statement Examples
5.1 Useful Sentence Starters
5.2 Skill Examples
5.3 Personal Qualities to reference
6 Sixth Form Application Template
How to write a Personal Statement for Sixth Form College
Introduce yourself 🌟.
Your personal statement is your canvas.
Paint a picture of who you are. Keep it authentic and positive.
What qualities make you unique?
Maybe you're fiercely independent or the most dependable friend someone can have.
Let your true colours shine!
Share Your Achievements 🏆
Both inside and outside the classroom, your experiences matter.
If you've done work experience that's shaped your career or course choices, highlight it.
And hey, if you've got that Certificate of Commendation, flaunt it!
Future Forward 🔮
Where do you see yourself going?
Maybe you have your eyes set on a specific college or apprenticeship.
While it's okay to keep it general, don't shy away from sharing your future career plans.
Show them you've got vision!
Quick School Tips to Keep in Mind:
Honesty is the Best Policy: No need to exaggerate or be someone you're not.
Stay Positive: Talk about what you love, not what you dislike.
First Draft: Start on paper, get feedback, and then finalize your statement.
Back It Up: Always keep a backup of your statement. You never know when you might want to tweak it.
How long should my sixth form personal statement be?
This varies from college to college, so make sure to check their website. Most however want a single page.
The prestigious Hill's Road college in Cambridge says it should be no longer than a side of A4.
Need inspiration?
Remember, every student has their own journey.
From the student who relishes in the joy of reading in their spare time, to the one who's passionate about Business Studies because they see the real-life applications.
Or even the one who's had work experience that transformed their outlook.
Use their stories to inspire your own narrative.
Still stumped?
No worries.
Download our template to guide your thoughts.
In less than 30 minutes you can piece together your story, achievements, and aspirations and have your final draft ready.
As you write, envision the future you want and bridge the gap between where you stand today and where you want to be.
Your journey is unique, and your personal statement should reflect that.
Happy writing, and here's to the next chapter of your educational journey! 📘🌱
Sixth Form Personal Statement Structure
This isn't set in stone, but it does make sense to begin with personal qualities and end with future aspirations.
Don't get stuck on the structure, well written content is much more important!
Everyone should cover these core topics:
Personal Qualities
Academic Achievements
Extracurricular Activities
Part-time work
Work Experience Reflection
Immediate and Long Term Future Aspirations
Make Your Personal Statement Stand Out
In the sea of applications, a standout personal statement can be your ticket to catching the attention of admissions.
Yes the basics, such as showcasing your academic achievements and explaining your passion for your chosen courses, are essential.
But there are several strategies to give your statement that extra edge:
Tell a Story: Everyone loves a good story.
Instead of just listing your achievements, weave them into a narrative.
Did a particular event in your life steer you towards a subject? Maybe a family trip ignited your passion for geography, or a community service project made you realize the value of teamwork and leadership. Sharing these stories provides context and makes your statement more memorable.
Be Authentic: It's tempting to write what you think admissions officers want to hear, but they can spot inauthenticity. Speak your truth. If you're passionate about something unconventional or have a hobby that's out of the ordinary, share it! It might just be the thing that sets you apart.
Use Vivid Imagery: While you shouldn't be overly verbose, using descriptive language can paint a picture in the reader's mind.
Instead of saying, "I love history," you might write, "I'm captivated by the tapestry of events, people, and decisions that have shaped our world, like the intricate dance of diplomacy during the Renaissance." Don't write fluff for the sake of it, give some real detail!
Quick Impact Techniques: If you feel your statement might still blend into the crowd, consider starting with a powerful, thought-provoking question related to your chosen field of study to engage the reader immediately.
Seek Feedback: Sometimes, we're too close to our own writing to see its strengths and weaknesses.
Have a teacher, mentor, or parent review your statement. They might offer insights or perspectives you hadn't considered.
Remember, your personal statement is a reflection of who you are and your journey thus far. While it's essential to stand out, ensure that you're doing so in a way that remains true to yourself and your experiences.
Year 11 Personal Statement Examples
Starter sentences, skills and qualities, useful sentence starters, skill examples, personal qualities to reference, sixth form application template.
Download this guide using the button above or grab a pen and paper and make your first draft using the points below.
Course Choices:
First Choice: _________________________________
Second Choice: _______________________________
Third Choice: ________________________________
Personal Qualities:
I describe myself as: _____________________________________________. [Examples: proactive, innovative, a team player, empathetic, analytical, resilient]
Passions and Interests: I have a keen interest in _____________________________ and also enjoy _________________________. [Examples: exploring diverse cultures, performing arts, engaging in community service, technology trends, reading historical novels]
Academic Pursuits:
My favourite subjects at school are: ____________________________________ Reasons: (Provide depth about why these subjects resonate with you.)
Achievements this Year: This academic year, I've made it a priority to ____________________________________________________________. [Examples: expand my reading beyond the curriculum, lead group projects, engage in peer tutoring, delve into practical applications of my subjects]
Recognitions/Awards: Mention any accolades here and provide context if necessary. For instance: ___________________________________________
Extracurricular Activities and Part-time Work:
Outside School: In my free time, I'm actively involved in ___________________________________________________________. [Examples: a leadership role in a youth community group, volunteering at the local animal shelter, tutoring peers in maths]
Work Experience: I undertook my work placement at __________________________________ Role and Responsibilities: During my time there, I ______________________________ [Discuss the skills you acquired, challenges faced, and your accomplishments]
Reflections on Work Experience:
Personal Growth: My experience at _______________________ allowed me to ___________________________________________. [Examples: understand the intricacies of the corporate world, develop my problem-solving skills, understand the value of customer service]
Career Insights: My time there made me realise that I'm inclined towards _______________________ or alternatively made me reconsider and think about ________________________________________________.
Future Aspirations:
Academic/Career Pathway: I aim to study ___________________________ at college or consider an apprenticeship in ___________________.
Long-term Vision: Post my academic journey, I envision myself working as _____________________/engaging in ____________________ because __________________________. [Examples: I want to make a difference in environmental policies, the dynamics of financial markets intrigue me, I wish to explore innovative solutions in software development]
Best US Universities for UK Students
Teaching Assistant Personal Statement for your next job
Leave a comment Cancel reply
Reach out to us for career and sponsorship opportunities.
© 2023 Acrosophy Excellence in Application
A Medical MBA Company The Medical MBA Ltd Company number: 13561401 86-90 Paul Street, London, England, United Kingdom, EC2A 4NE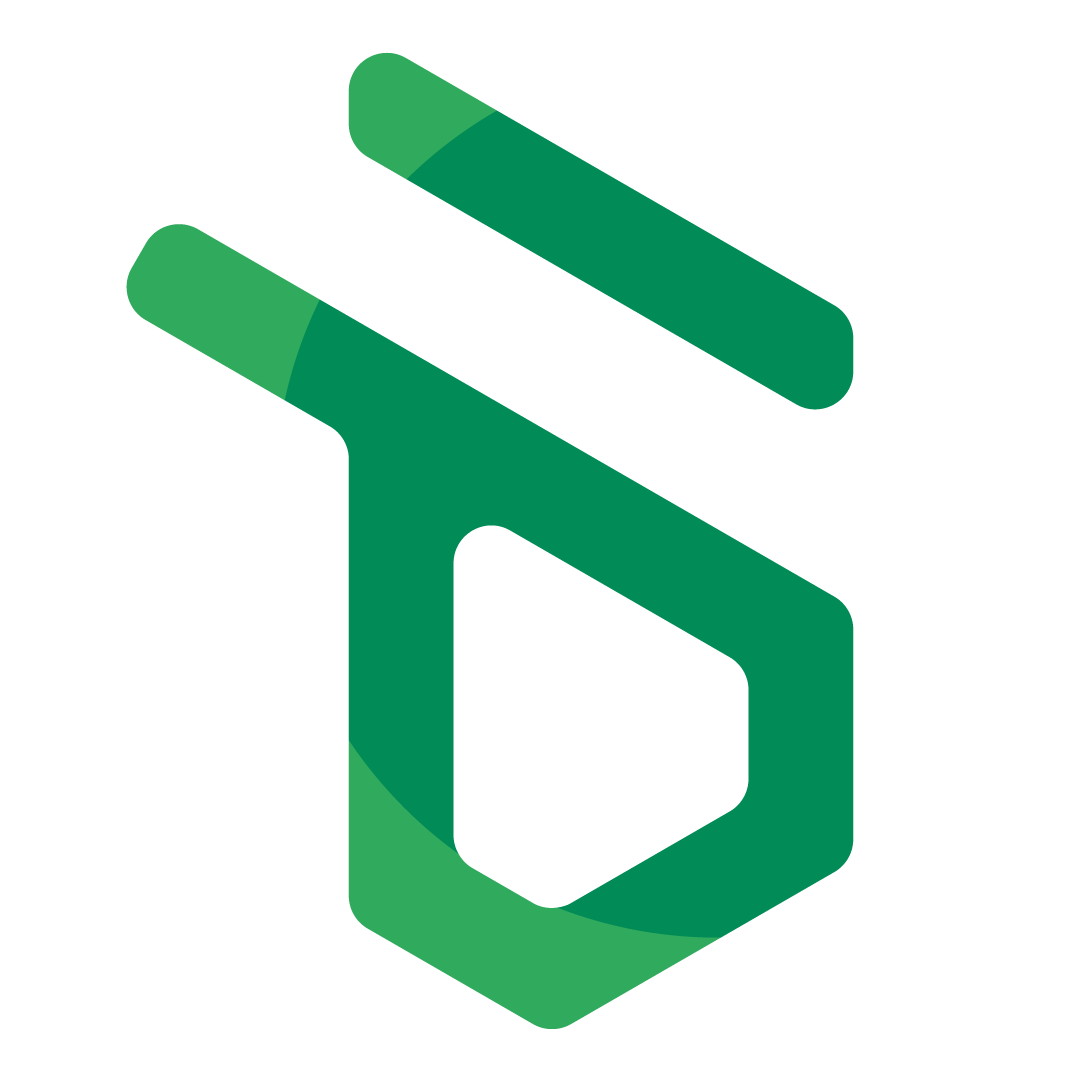 How to Write a Personal Statement for Sixth Form College – Guide for 2023
In A-Level by Think Student Editor January 15, 2021 3 Comments
Writing your personal statement can seem like a daunting task, and here at Think Student, we would like to provide you with some useful tips on how you can write a successful personal statement. We have compiled a list of 15 do's and don'ts for writing your personal statement for college, to make your life easier. Perhaps you are confused about structure, what information you should include, or how long your personal statement should be. We hope that this article will answer any questions you may have about the techniques you should use when writing your personal statement.
1. Don't Be Too Clever With Your Introduction
Your introduction is the first impression that you are going to make on the reader of your personal statement. It should describe you, and be as interesting and engaging as possible, but make sure you don't overcomplicate it!
You have to remember that you are not writing an essay, and don't need to summarise what you will talk about. It is simply (as the name would suggest) a way of introducing who you are as a person . Try to make this concise so you can discuss your achievements and interests for the majority of your personal statement.
2. Don't Repeat Sentence Starters Too Much
One of the ways that you can make your writing more interesting is by varying the sentence starters you use throughout your personal statement. There are many different ways that you can do this, but the most important thing that you should remember is that your sentences should not all start with 'I…'.
You will be aware of some sentence openings from your English lessons, but here are some examples of words you could use to help you out:
Adverb Openings: Similarly, Slowly, Fortunately….
Verb Openings: Learning, Working, Being part of…
Connective Openings: Although, Despite…
There are many examples of words that you may like to use to start your sentences, and this is simply a small limited set of examples. However, you should also be aware of the sentence openings which are most commonly used, so that you can try to stay away from them to make your personal statement stand out! Some examples of these can be found here .
3. Do Use Vocabulary That You Understand
One of the common mistakes that people make when writing their personal statements is using complex vocabulary in the wrong context, which can make their writing weaker and reduce the quality of their personal statement overall.
Instead, you should be using the vocabulary that you understand. Your personal statement should be a reflection of your understanding. If you can include some complex vocabulary – great, if not however, you shouldn't worry.
As long as you personal statement is coherent, and gets across the messages that you want it to (like your achievements and reasons for applying for a particular course), it is better that it makes sense than to try to overcomplicate things by using strange vocabulary!
4. Do Talk About Your Extra-Curricular Activities
Your extracurricular activities showcase who you are outside of your school life. You may play an instrument or a sport, or enjoy something like creative writing in your free time. Whatever the hobby or extra-curricular activity you do, it is certainly worth mentioning.
Talking about your extra-curricular activities shows how you spend your time to further your skills, outside of academia. This is important for enabling your potential sixth form to see how many skills you have. It is even better if you can link the skills you have developed to the subjects that you are interested in studying at sixth form!
5. Don't Just Talk About Your Extra-Curricular Activities
Although the extra-curricular activities that you do should be mentioned in your writing, it is important that they don't take over your personal statement. They are important, but your personal statement is not intended to be a way to only showcase these!
You need to make up the majority of your personal statement with other aspects – namely your academic achievement, and how and why you are interested in the subjects that you would like to study at sixth form college.
You should make sure that your personal statement has a good balance of information about achievements within school, outside of school, and reasons for your interest in the subjects that you want to take.
6. Do Make it Specific to You
Your sixth form college will receive many applications from prospective students, and you want to make yours stand out. The information that you choose to include needs to be relevant, and most importantly, specific to you.
Obviously, you will have to include similar types of information to everyone else, but it is absolutely essential that you do not copy any part of your personal statement from online sources, or even your friends.
In order to make your personal statement specific to you, you should consider the things that make you stand out from other candidates. These could be skills that you have developed that are relevant to your course, or (as I said before) extracurricular activities.
Avoiding things like common sentence starters (as mentioned in point 2), will also make your writing style more unique, and specific to you.
7. Don't Include Cliché Analogies
I won't go into this one too much at all. We all know what kind of sentences fit into this category. If you are stuck, here's two to avoid:
"Since the very first day I was born, I wanted to become…"
"From a young age, I've always dreamt of becoming a…"
8. Don't Lie About What You Have Achieved
Lying about achievements is a bad idea all the time, but this is especially true when writing a personal statement. Your chances of being found out are incredibly high, and it serves you no purpose in the long run.
You should be proud of your actual achievements, and be able to promote yourself without lying. In fact, a personal statement is intended to be something that showcases who you are as a person, and so lying presents you as a liar – which is not a label that you should want.
However tempting it is to add a couple of extra achievements to your list, it is not worth it, and will not benefit you at all. Starting at sixth form college is an opportunity to start a new chapter in your life – meeting new people and studying new subjects – and you don't want to start out by lying.
9. Do Show Genuine Interest Towards Your Chosen Subjects
The subjects that you choose at A-Level should be the subjects that you find the most interesting and want to pursue in the future . Because of this, you shouldn't find it difficult to communicate your interest in your subjects to your sixth form.
If you're not sure where to start, you could talk about:
Why you have chosen the subjects
How they relate to your GCSE subjects
What you would like to do with the subjects that you have chosen in the future (more about this in point 15!)
What things you do outside of school that relate to the subjects that you have chosen (if there aren't any, don't worry – these are just an extra!)
Your interest in your subjects should come across all the way through your personal statement, because of your writing style and general tone , though this can sometimes be hard to achieve, which is one of the reasons that you should leave plenty of time for writing and editing your personal statement!
10. Don't Come Across as Arrogant
Although you want to showcase your achievements in the most positive way possible, you should make sure that you don't come across as arrogant – try not to sound like a know it all! You are moving on to your next stage of learning, and you want it to come across that you are willing to put in the effort to learn the things that you don't know!
As with showing your interest in you subjects, this is more of a tone thing than anything else, so make sure you leave plenty of time for amendments. You can do this using feedback from teachers, parents or even friends, but make sure that you check that you have come across positively.
11. Do Keep an Eye on Your Word Count
Your personal statement needs to be a general overview of your interests, skills and experience. This may seem like a lot to cover but luckily, you don't need to go into too much detail.
Your colleges will be receiving a lot of personal statements in a short amount of time so you need to make sure that your personal statement includes all of the relevant information, without making it too wordy.
You should try and limit your writing to roughly one A4 page. By doing this, you can ensure that you only include important details, and whoever ends up reading your personal statement can get all the information they need relatively quickly.
If you are struggling with condensing your writing down to the appropriate amount, try and include things that you can elaborate on in a future interview. If you state your skills and achievements without talking about them individually in great length, you will be able to include a greater variety of things.
12. Don't Forget About Your Personal Statement's Structure
Your personal statement requires planning, and so should have a structure which is logical and well thought out. This is not to say that there is only one way to structure your personal statement, but you do need to plan out your personal statement so that it flows in a coherent way.
You could choose to follow your introduction with paragraphs which are categorised into subjects, each one including the reasons for you wanting to study it, any potential extra-curricular activities that you do which are related, and why it would be useful for your future goals.
Alternatively, you could categorise your paragraphs into reasons that you want to study your subjects, your extra-curricular activities, and future goals separately.
Whatever way you would like to structure your personal statement, try to plan it in advance, so that your final personal statement has a good flow and is logically set out.
13. Don't Forget About Punctuation and Grammar
One of the ways that you can showcase your abilities is by making sure that your personal statement is an example of the best written communication that you are able to produce. One of the important parts of this is the use of correct punctuation and grammar.
This is one of the things that you will be able to perfect in your editing of your personal statement. You may, again, also find the feedback of someone else useful for this – it is often easier to identify someone else's mistakes than it is to find your own!
You may want to also use online tools to identify mistakes, such as grammarly . The techniques used in your written communication are important, and this is something that (with time) is fairly easy to get right, especially as you have such a long time to write your personal statement.
14. Don't Rush Your Personal Statement
Making your personal statement something that is specific to you, and well written, is something that will take time and planning. Therefore, you need to make sure that you do not leave writing your personal statement until the last minute! Your school are likely to give you internal deadlines to follow, and it would be useful to make sure that you stick to them, as to ensure that you don't have to write your personal statement in a state of panic!
It is also important to note that writing a personal statement is something that you will have to do more than once in your lifetime, and so taking advantage of this opportunity to practice writing one well is something that will be useful to you in the future.
You need to make sure that you leave enough time to get feedback from teachers, as well as to edit your writing for clarity and conciseness. Even if you work well under pressure, writing your personal statement is certainly a task that you should be doing in advance of its due date!
15. Do Talk About Your Future Plans After Sixth Form College
Your future plans are something that your sixth form college will be interested in hearing about in your personal statement. They are a way of showing why you are choosing the subjects that you are, as well as demonstrating that you have goals which you are directing your attention towards.
Talking about your future career aspirations is one of the things that can show your sixth form that you are focused on achievement, and have an idea of how you would like to progress. This could give the impression that you will be more hardworking on your college courses.
Keep in mind that your future plans don't have to be too specific – after all, it is very difficult to know what you would like to do for the rest of your life when you are only 16! If you don't know what specific career you would like to go into, you may want to simply mention which field you might be interested in going into.
Also remember that providing some information about your current future plans does not commit you to those plans. You can always change your mind about what you would like to do , but it is nice for your college to be able to see that you are planning ahead as best you can when you apply.
Very helpful but frequently 6th Form Admissions ask for the PS to examine why their particular school is the one of choice and just seen one asking me to describe what I will bring to their 6th form