Planning and Writing a Grant Proposal: The Basics
Grant Proposal Writing is Exciting, Imaginative Work
Download this Handout PDF
Overview Additional Resources about Grants and Grant Writing Considering the Audience, Purpose, and Expectations of a Grant Proposal Common Elements of Grant Proposals General Tips Successful Sample Proposals
So, you want to write a grant proposal? This is exciting! This means that you have valuable research to do or a particular nonprofit to build or a community resource you're passionate about developing. You have a distinct vision for how something could be improved or advanced, and you're ready to ask for funding or other support to help this vision become a reality.
As you reach toward this unrealized vision by developing a grant proposal, you should think about successful grant writing as an act of imagination. Professor Kate Vieira, a Curriculum and Instruction professor at UW-Madison with considerable grant writing experience, describes grant proposal writing as a creative process akin to fiction writing—these are works of imagination. Professor Vieira recommends approaching the task of writing a grant proposal with an attitude of wonder and excitement as you strive to turn your ideas into something real. You have a great idea, and you think that you're the best person to achieve a specific goal. Now you just need to convince others to get excited about this vision as well.
On this page, we offer some ways of thinking about grant proposals and advice about the process of planning and writing a proposal. We consider grant proposals; overall purposes, audiences, and expectations in order to make this information applicable across a range of contexts. However, this general approach has important limits . First, you will need to get more tailored advice about grant writing within your specific discipline or sphere. Second, you'll need to follow very carefully the exact instructions about proposals from the granting agencies to which you are applying.
Talk with professors, mentors, previous grant recipients, the funding agency/group you are applying to, and trusted advisers in your field to learn more about what successful grant proposals look like in your situation and to get feedback on your plan and on your drafting process.
Before you start writing your grant proposal, you'll want to make sure that you:
develop a specific, meaningful, actionable plan for what you want to do and why you want to do it;
consider how your plan will achieve positive results;
locate a granting organization or source that funds projects like the one you have in mind;
research that organization to make sure that its mission aligns with your plan;
review the organization's proposal guidelines; and
examine sample proposals from your department, peers, and/or the organization.
When you've done all of this, you're ready to start drafting your proposal!
Additional Resources about Grants and Grant Writing
For students, faculty, or staff at UW–Madison, a great place to learn more about grants, grant proposal writing, and granting institutions is the Grants Information Collection at UW–Madison's Memorial Library. Check out their website and our review of some of their materials as well as links to other useful grant resources here.
Considering the Audience, Purpose, and Expectations of a Grant Proposal
A grant proposal is a very clear, direct document written to a particular organization or funding agency with the purpose of persuading the reviewers to provide you with support because: (1) you have an important and fully considered plan to advance a valuable cause, and (2) you are responsible and capable of realizing that plan.
As you begin planning and drafting your grant proposal, ask yourself:
Who is your audience? Think about the people from the agency offering this grant who will read this proposal. What are the agency's mission and goals? What are its values? How is what you want to do aligned with what this agency is all about? How much do these readers know about what you are interested in? Let your answers to these questions inform how you present your plan, what vocabulary you use, how much background you provide, and how you frame your goals. In considering your audience, you should think about the kind of information these readers will find to be the most persuasive. Is it numbers? If so, make sure that you provide and explain your data. Is it testimonials? Recommendations from other collaborators? Historical precedent? Think closely about how you construct your argument in relationship to your readers.
What are the particular expectations for this grant? Pay attention to everything the granting organization requires of you. Your proposal should adhere exactly to these requirements. If you receive any advice that contradicts the expectations of your particular situation ( including from this website ), ignore it! Study representative samples of successful proposals in your field or proposals that have received the particular grant you are applying for.
How do you establish your credibility? Make sure that you present yourself as capable, knowledgeable, and forward thinking. Establish your credibility through the thoroughness of your plan, the intentional way that you present its importance and value, and the knowledge you have of what has already been learned or studied. Appropriately reference any past accomplishments that verify your ability to succeed and your commitment to this project. Outline any partnerships you have built with complementary organizations and individuals.
How can you clearly and logically present your plan? Make sure that your organization is logical. Divide your proposal into predictable sections and label them with clear headings. Follow exactly the headings and content requirements established by the granting agency's call for proposals.Grant proposals are direct and to–the–point. This isn't a good place for you to embroider your prose with flowery metaphors or weave in subtle literary allusions. Your language should be uncluttered and concise. Match the concepts and language your readers use and are familiar with. Your readers shouldn't have to work hard to understand what you are communicating. For information about writing clear sentences, see this section of our writer's handbook. However, use a vivid image, compelling anecdote, or memorable phrase if it conveys the urgency or importance of what you are proposing to do.
Common Elements of Grant Proposals
General tips, pay attention to the agency's key interests..
As mentioned earlier, if there are keywords in the call for proposals—or in the funding organization's mission or goal—be sure to use some of those terms throughout your proposal. But don't be too heavy–handed. You want to help your readers understand the connections that exist between your project and their purpose without belaboring these connections.
Organize ideas through numbered lists.
Some grant writers use numbered lists to organize their ideas within their proposal. They set up these lists with phrases like, "This project's three main goals are . . . " or, "This plan will involve four stages . . . " Using numbers in this way may not be eloquent, but it can an efficient way to present your information in a clear and skimmable manner.
Write carefully customized proposals.
Because grant funding is so competitive, you will likely be applying for several different grants from multiple funding agencies. But if you do this, make sure that you carefully design each proposal to respond to the different interests, expectations, and guidelines of each source. While you might scavenge parts of one proposal for another, never use the exact same proposal twice . Additionally when you apply to more than one source at the same time, be sure to think strategically about the kind of support you are asking from which organization. Do your research to find out, for example, which source is more likely to support a request for materials and which is more interested in covering the cost of personnel.
Go after grants of all sizes.
Pay attention to small grant opportunities as well as big grant opportunities. In fact, sometimes securing a smaller grant can make your appeal for a larger grant more attractive. Showing that one or two stakeholders have already supported your project can bolster your credibility.
Don't give up! Keep on writing!
Writing a grant proposal is hard work. It requires you to closely analyze your vision and consider critically how your solution will effectively respond to a gap, problem, or deficiency. And often, even for seasoned grant writers, this process ends with rejection. But while grant writers don't receive many of the grants they apply to, they find the process of carefully delineating and justifying their objectives and methods to be productive. Writing closely about your project helps you think about and assess it regardless of what the grant committee decides. And of course, if you do receive a grant, the writing won't be over. Many grants require progress reports and updates, so be prepared to keep on writing!
Successful Sample Grant Proposals
One of the best ways to learn how to write grant proposals is to analyze successful samples. We've annotated and uploaded three very different kinds of successful proposals written by colleagues associated with UW–Madison. We encourage you to carefully read these samples along with the annotations we've provided that direct your attention to specific ways each one is doing the work of a strong proposal. But don't stop with these! Find additional samples on your own of successful proposals like the one you're writing to help guide and further your understanding of what has worked and been persuasive.
Sample Grant Proposal 1 (PDF) Fellowship Proposal for UW–Madison's Center for the Humanities' Public Humanities Exchange (HEX)
Sample Grant Proposal 2 (PDF) Proposal for a 3–Year National Science Foundation Graduate Research Fellowship
Sample Grant Proposal 3 (PDF) Madison Writing Assistance's grant proposal to the Evjue Foundation
Academic and Professional Writing
This is an accordion element with a series of buttons that open and close related content panels.
Analysis Papers
Reading Poetry
A Short Guide to Close Reading for Literary Analysis
Using Literary Quotations
Play Reviews
Writing a Rhetorical Précis to Analyze Nonfiction Texts
Incorporating Interview Data
Grant Proposals
Additional Resources for Grants and Proposal Writing
Job Materials and Application Essays
Writing Personal Statements for Ph.D. Programs
Before you begin: useful tips for writing your essay
Guided brainstorming exercises
Get more help with your essay
Frequently Asked Questions
Resume Writing Tips
CV Writing Tips
Cover Letters
Business Letters
Proposals and Dissertations
Resources for Proposal Writers
Resources for Dissertators
Research Papers
Planning and Writing Research Papers
Quoting and Paraphrasing
Writing Annotated Bibliographies
Creating Poster Presentations
Writing an Abstract for Your Research Paper
Thank-You Notes
Advice for Students Writing Thank-You Notes to Donors
Reading for a Review
Critical Reviews
Writing a Review of Literature
Scientific Reports
Scientific Report Format
Sample Lab Assignment
Writing for the Web
Writing an Effective Blog Post
Writing for Social Media: A Guide for Academics
Dynamic title for modals
Are you sure.
Reference management. Clean and simple.
How to write a grant proposal: a step-by-step guide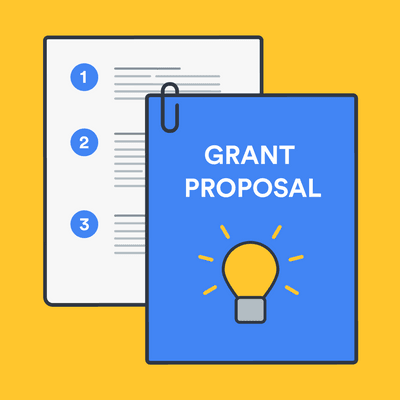 You have a vision for a future research project, and want to share that idea with the world.
To achieve your vision, you need funding from a sponsoring organization, and consequently, you need to write a grant proposal.
Although visualizing your future research through grant writing is exciting, it can also feel daunting. How do you start writing a grant proposal? How do you increase your chances of success in winning a grant?
But, writing a proposal is not as hard as you think. That's because the grant-writing process can be broken down into actionable steps.
This guide provides a step-by-step approach to grant-writing that includes researching the application process, planning your research project, and writing the proposal. It is written from extensive research into grant-writing, and our experiences of writing proposals as graduate students, postdocs, and faculty in the sciences.
What is a grant proposal?
A grant proposal is a document or collection of documents that outlines the strategy for a future research project and is submitted to a sponsoring organization with the specific goal of getting funding to support the research. For example, grants for large projects with multiple researchers may be used to purchase lab equipment, provide stipends for graduate and undergraduate researchers, fund conference travel, and support the salaries of research personnel.
As a graduate student, you might apply for a PhD scholarship, or postdoctoral fellowship, and may need to write a proposal as part of your application. As a faculty member of a university, you may need to provide evidence of having submitted grant applications to obtain a permanent position or promotion.
Why should you write a grant proposal?
Reasons for writing a grant proposal include:
To obtain financial support for graduate or postdoctoral studies;
To travel to a field site, or to travel to meet with collaborators;
To conduct preliminary research for a larger project;
To obtain a visiting position at another institution;
To support undergraduate student research as a faculty member;
To obtain funding for a large collaborative project, which may be needed to retain employment at a university.
The experience of writing a proposal can be helpful, even if you fail to obtain funding. Benefits include:
Improvement of your research and writing skills
Enhancement of academic employment prospects, as fellowships and grants awarded and applied for can be listed on your academic CV
Raising your profile as an independent academic researcher because writing proposals can help you become known to leaders in your field.
Format of a grant proposal
All sponsoring agencies have specific requirements for the format of a grant proposal. For example, for a PhD scholarship or postdoctoral fellowship, you may be required to include a description of your project, an academic CV, and letters of support from mentors or collaborators.
For a large research project with many collaborators, the collection of documents that need to be submitted may be extensive. Examples of documents that might be required include a cover letter, a project summary, a detailed description of the proposed research, a budget, a document justifying the budget, and the CVs of all research personnel.
Before writing your proposal, be sure to note the list of required documents.
How to write a grant proposal
Writing a grant proposal can be broken down into three major activities: researching the project (reading background materials, note-taking, preliminary work, etc.), writing the proposal (creating an outline, writing the first draft, revisions, formatting), and administrative tasks for the project (emails, phone calls, meetings, writing CVs and other supporting documents, etc.).
Below, we provide a step-by-step guide to writing a grant proposal:
Decide what funding opportunity to apply for, and research the grant application process
Plan and research your project
Write the first draft of your grant proposal
Get feedback, and revise your grant proposal accordingly
Prepare to submit your grant proposal
Step 1: Decide what funding opportunity to apply for, and research the grant application process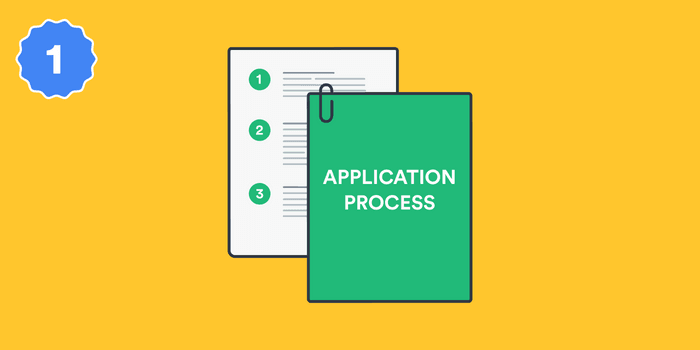 Start early. Begin by searching for funding opportunities and determining requirements. Some sponsoring organizations prioritize fundamental research, whereas others support applied research. Be sure your project fits the mission statement of the granting organization. Look at recently funded proposals and/or sample proposals on the agency website, if available. The Research or Grants Office at your institution may be able to help with finding grant opportunities.
Make a spreadsheet of grant opportunities, with a link to the call for proposals page, the mission and aims of the agency, and the deadline for submission. Use the information that you have compiled in your spreadsheet to decide what to apply for.
Once you have made your decision, carefully read the instructions in the call for proposals. Make a list of all the documents you need to apply, and note the formatting requirements and page limits. Know exactly what the funding agency requires of submitted proposals.
Reach out to support staff at your university (for example, at your Research or Grants Office), potential mentors, or collaborators. For example, internal deadlines for submitting external grants are often earlier than the submission date. Make sure to learn about your institution's internal processes, and obtain contact information for the relevant support staff.
Applying for a grant or fellowship involves administrative work. Start preparing your CV and begin collecting supporting documents from collaborators, such as letters of support. If the application to the sponsoring agency is electronic, schedule time to set up an account, log into the system, download necessary forms and paperwork, etc. Don't leave all of the administrative tasks until the end.
Map out the important deadlines on your calendar. These might include video calls with collaborators, a date for the first draft to be complete, internal submission deadlines, and the funding agency deadline.
Schedule time on your calendar for research, writing, and administrative tasks associated with the project. It's wise to group similar tasks and block out time for them (a process known as " time batching "). Break down bigger tasks into smaller ones.
Step 2: Plan and research your project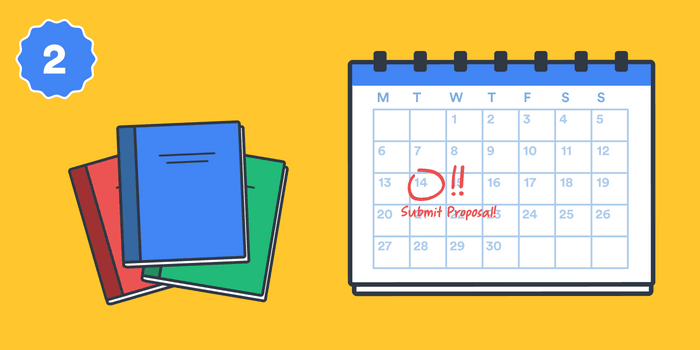 Now that you know what you are applying for, you can think about matching your proposed research to the aims of the agency. The work you propose needs to be innovative, specific, realizable, timely, and worthy of the sponsoring organization's attention.
Preliminary research for your grant proposal
Develop an awareness of the major problems and open questions in your field. Attend conferences and seminar talks. Read widely and deeply—journal review articles are a helpful place to start. Reading papers from related but different subfields can generate ideas.
Use a reference manager to build a library of sources for your project. You can use a reference management tool to collect papers , store and organize references , and highlight and annotate PDFs . Establish a system for organizing your ideas by tagging papers with labels and using folders to store similar references.
Writing a grant proposal is a creative and imaginative endeavor. Write down all of your ideas. Freewriting is a practice where you write down all that comes to mind without filtering your ideas for feasibility or stopping to edit mistakes. By continuously writing your thoughts without judgment, the practice can help overcome procrastination and writer's block. It can also unleash your creativity, and generate new ideas and associations. Mind mapping is another technique for brainstorming and generating connections between ideas.
Establish a regular writing practice. Schedule time just for writing, and turn off all distractions during your focused work time. You can use your writing process to refine your thoughts and ideas.
➡️ How to read a scientific paper . Learn more in our guide.
Questions to ask yourself as you plan your grant proposal
To facilitate intelligent thinking and shape the overall direction of your project, consider writing down the answers to the following questions:
What are the questions that the project will address? Am I excited and curious about their answers?
Why are these questions important?
What are the goals of the project? Are they SMART (Specific, Measurable, Actionable, Relevant, and Timely)?
What is novel about my project? What is the gap in current knowledge?
What methods will I use, and how feasible is my approach?
Can the work be done over the proposed period, and with the budget I am requesting?
Do I have relevant experience? For example, have I completed similar work funded by previous grants or written papers on my proposed topic?
What pilot research or prior work can I use, or do I need to complete preliminary research before writing the proposal?
Will the outcomes of my work be consequential? Will the granting agency be interested in the results?
What solutions to open problems in my field will this project offer? Are there broader implications of my work?
Who will the project involve? Do I need mentors, collaborators, or students to contribute to the proposed work? If so, what roles will they have?
Who will read the proposal? For example, experts in the field will require details of methods, statistical analyses, etc., whereas non-experts may be more concerned with the big picture.
What do I want the reviewers to feel, and take away from reading my proposal?
What weaknesses does my proposed research have? What objections might reviewers raise, and how can I address them?
Can I visualize a timeline for my project?
Create an actionable plan for the project using the answers to these questions.
Developing your grant proposal
Now is the time to collect preliminary data, conduct experiments or do a preliminary study to motivate your research, and demonstrate that your proposed project is realistic.
Use your plan to write a detailed outline of the proposal. An outline helps you to write a proposal that has a logical format and ensures your thought process is rational. It also provides a structure to support your writing.
Follow the granting agency's guidelines for titles, sections, and subsections to inform your outline.
At this stage, you should have identified the aims of your project, what questions your work will answer, and how they are relevant to the sponsoring agency's call for proposals. Be able to explain the originality, importance, and achievability of your proposed work.
Step 3: Write the first draft of your grant proposal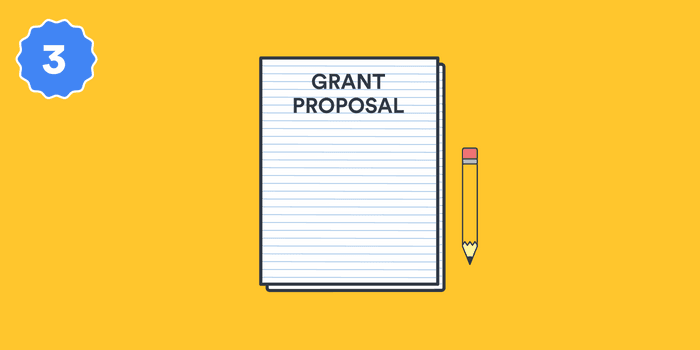 Now that you have done your research, you are ready to begin writing your proposal and start filling in the details of your outline. Build on the writing routine you have already started. Here are some tips:
Follow the guidelines of the funding organization.
Keep the proposal reviewers in mind as you write. Your audience may be a combination of specialists in your field and non-specialists. Make sure to address the novelty of your work, its significance, and its feasibility.
Write clearly, concisely, and avoid repetition. Use topic sentences for each paragraph to emphasize key ideas. Concluding sentences of each paragraph should develop, clarify, or summarize the support for the declaration in the topic sentence. To make your writing engaging, vary sentence length.
Avoid jargon, where possible. Follow sentences that have complex technical information with a summary in plain language.
Don't review all information on the topic, but include enough background information to convince reviewers that you are knowledgeable about it. Include preliminary data to convince reviewers you can do the work. Cite all relevant work.
Make sure not to be overly ambitious. Don't propose to do so much that reviewers doubt your ability to complete the project. Rather, a project with clear, even narrowly-defined, goals may prove favorable to reviewers.
Accurately represent the scope of your project; don't exaggerate its impacts. Avoid bias. Be forthright about the limitations of your research.
Ensure to address potential objections.
Follow the length requirements. Don't feel compelled to include everything you know!
Use diagrams and figures effectively. Make sure they are not too small or contain too much information or details.
Use formatting techniques to make your proposal easy on the eye. Follow rules for font, layout, margins, citation styles , etc. Avoid walls of text. Use bolding and italicizing to emphasize points.
Comply with all formatting, style, and organization guidelines. If you don't, it's at best tiresome for your readers, and at worst, your proposal risks being rejected by the sponsoring agency without review.
Read your first draft. Is it concise, explicit, and specific? Have you answered most of the questions posed in Step 2 above?
Step 4: Get feedback, and revise your grant proposal accordingly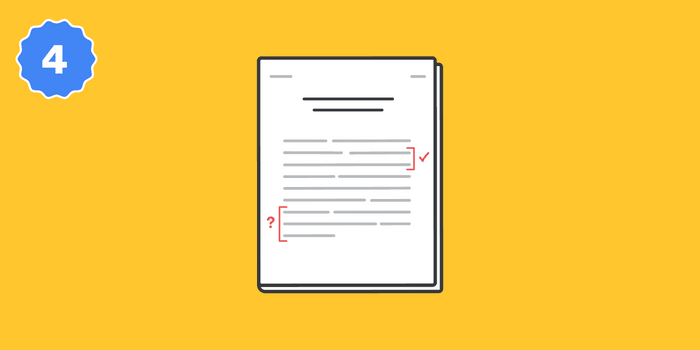 Now take time away from your proposal, for at least a week or more. Ask trusted mentors or collaborators to read it, and give them adequate time to give critical feedback.
At this stage, you can return to any remaining administrative work while you wait for feedback on the proposal, such as finalizing your budget or updating your CV.
Revise the proposal based on the feedback you receive.
Step 5: Prepare to submit your grant proposal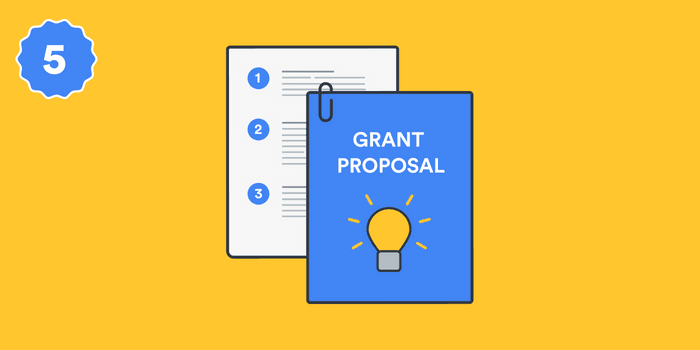 Now you are almost ready to submit. This is exciting! At this stage, you need to block out time to complete all final checks.
Allow time for proofreading and final editing. Spelling and grammar mistakes can raise questions regarding the rigor of your research and leave a poor impression of your proposal on reviewers. Ensure that a unified narrative is threaded throughout all documents in the application.
Finalize your documents by following a checklist. Make sure all documents are in place in the application, and all formatting and organizational requirements are met.
Follow all internal and external procedures. Have login information for granting agency and institution portals to hand. Double-check any internal procedures required by your institution (applications for large grants often have a deadline for sign-off by your institution's Research or Grants Office that is earlier than the funding agency deadline).
To avoid technical issues with electronic portals, submit your proposal as early as you can.
Breathe a sigh of relief when all the work is done, and take time to celebrate submitting the proposal! This is already a big achievement.
What happens after submitting the grant proposal?
Now you wait! If the news is positive, congratulations!
But if your proposal is rejected, take heart in the fact that the process of writing it has been useful for your professional growth, and for developing your ideas.
Bear in mind that because grants are often highly competitive, acceptance rates for proposals are usually low. It is very typical to not be successful on the first try and to have to apply for the same grant multiple times.
Here are some tips to increase your chances of success on your next attempt:
Remember that grant writing is often not a linear process. It is typical to have to use the reviews to revise and resubmit your proposal.
Carefully read the reviews, and incorporate the feedback into the next iteration of your proposal. Use the feedback to improve and refine your ideas.
Don't ignore the comments received from reviewers—be sure to address their objections in your next proposal. You may decide to include a section with a response to the reviewers, to show the sponsoring agency that you have carefully considered their comments.
If you did not receive reviewer feedback, you can usually request it.
Final thoughts
You learn about your field and grow intellectually from writing a proposal. The process of researching, writing, and revising a proposal refines your ideas and may create new directions for future projects. Professional opportunities exist for researchers who are willing to persevere with submitting grant applications.
Other useful sources for writing grant proposals
➡️ Secrets to writing a winning grant
➡️ How to gain a competitive edge in grant writing
➡️ Ten simple rules for writing a postdoctoral fellowship
Frequently Asked Questions about writing grant proposals
A grant proposal should include all the documents listed as required by the sponsoring organization. Check what documents the granting agency needs before you start writing the proposal.
Granting agencies have strict formatting requirements, with strict page limits and/or word counts. Check the maximum length required by the granting agency. It is okay for the proposal to be shorter than the maximum length.
Expect to spend many hours, even weeks, researching and writing a grant proposal. Consequently, it is important to start early! Block time in your calendar for research, writing, and administration tasks. Allow extra time at the end of the grant-writing process to edit, proofread, and meet presentation guidelines.
The most important part of a grant proposal is the description of the project. Make sure that the research you propose in your project narrative is new, important, and viable, and that it meets the goals of the sponsoring organization.
A grant proposal typically consists of a set of documents. Funding agencies have specific requirements for the formatting and organization of each document. Make sure to follow their guidelines exactly.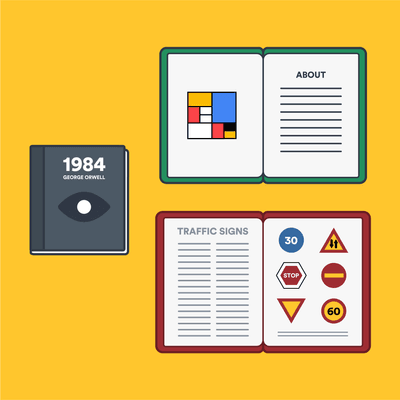 Step-By-Step Guide to Writing a Grant Proposal
Writing a grant proposal is incredibly time-consuming.
No joke. It's one of the most complicated documents you could write in your entire life.
There are different requirements, expectations, and formats—not to mention all the prep work you need to do, like market research and clarifying your project timeline.
Depending on the type of company or organization you represent and which grants you're applying for, your grant could run anywhere from a dozen to a hundred pages. It's a lot of work, and we're here to help.
In this guide to grant proposals, we offer writing steps and examples, as well as resources and templates to help you start applying for funding right away.
Types of grant proposals
Grant proposals typically fall into one of these main categories:
Research grant proposals - Research grant proposals are usually sent by university professors or private research organizations in order to fund research into medical, technological, engineering, and other advancements.
Nonprofit grant proposals - Nonprofits send grant proposals to philanthropic organizations and government agencies to acquire funds for community development, health, education, and similar projects.
Technology grant proposals - Grant proposals can also be sent by technology companies (software, hardware, solar, recycling, environmental, manufacturing, health, and other types of tech companies). These proposals are often sent to large government organizations looking for solutions to current and future problems, as well as VC firms looking to invest in smart startups.
Small business grant proposals - Local governments often give grant awards to small businesses to help them kickstart, market, or expand.
Arts grants - Grants allow artists that would otherwise lack the financial resources to devote extended periods of time to their art. They might need to complete an installation that can be enjoyed by the community as part of the grant.
Grant RFP proposals - There can also be a request for proposals (RFP) for just about anything. From multinational organizations like the UN to family philanthropic grants, you can find RFPs for a variety of projects.
How to prep before you write
Before you can sit down to write your grant proposal, you'll need to have a deep understanding of:
Existing scientific literature (for research grants) or relevant reports and statistics
Market and competitor landscape
Current available solutions and technologies (and why they're not good enough)
Expected positive impact of your project
The methods and strategies you'll employ to complete your project
Project phases and timelines
Project budget (broken down into expense categories)
With these things all buttoned down, you'll have a much easier time writing the sections that cover those details, as well as the sections that highlight their meaning and importance (such as your statement of need and objectives).
Create a document where you can play around. Take notes, write down ideas, link out to your research, jot down different potential budgets, etc.
Then, when you're ready to write, create a fresh document for your actual grant proposal and start pulling from your notes as needed.
How to write a grant proposal (ideal format)
Now, let's get writing.
The ideal outline for a grant proposal is:
Cover Letter
Executive summary, table of contents, statement of need, project description, methods and strategies, execution plan and timeline, evaluation and expected impact, organization bio and qualifications.
If you're not writing a super formal grant proposal, you might be able to cut or combine some of these sections. When in doubt, check with the funding agency to learn their expectations for your proposal. They might have an RFP or other guidelines that specify the exact outline they want you to follow.
Note: In business proposals, the cover letter and executive summary are the same, and those phrases are used interchangeably. But for grant proposals, the cover letter is a short and simple letter, while the executive summary offers a description of key aspects of the proposal.
In your cover letter, you'll write a formal introduction that explains why you are sending the proposal and briefly introduces the project.
What to include :
The title of the RFP you are responding to (if any)
The name of your proposed project (if any)
Your business or nonprofit organization name
A description of your business or organization, 1-2 sentences
Why you are submitting the proposal, in 1-2 sentences
What you plan to do with the funds, in 2-4 sentences
Dear [Name], The Rockville Community Garden is responding to the city of Rockville's request for proposals for nonprofit community improvement projects. The Rockville Community Garden is a space for relaxation, healthy eating, exercise, and coming together. We are submitting a proposal to request funding for Summer at the Garden. Every summer, parents are tasked with finding childcare for their children, and we have received countless requests to host a summer camp. We're requesting funding to cover tuition for 100 low-income children ages 5 to 12. The funds will make our summer camp accessible to those who need it most. Thank you for your consideration, [Signature] [Title]
The executive summary of a grant proposal goes into far more detail than the cover letter. Here, you'll give
Statement of Need overview, in 2 - 5 sentences
Company Bio and Qualifications, in 2 - 5 sentences
Objectives, in 2 - 5 sentences
Evaluation and Expected Impact, in 2 - 5 sentences
Roman architecture stands the test of time until it doesn't. Roman building techniques can last thousands of years but will crumble to dust instantaneously when earthquakes strike. Meanwhile, our own building techniques of reinforced concrete and steel last only a couple of centuries. Ancient Architecture Research firm is dedicated to modernizing roman building techniques to create new structures that are earthquake safe and sustainable. Our principle investigators hold PhDs from renowned architecture universities and have published in numerous journals. Our objectives for the research grant are to create a prototype structure using Roman building techniques and test it on a shake table to simulate an earthquake. The prototype will pave the way for our application for an amendment to the California building code to permit unreinforced masonry construction. With the success of the prototype, we will prove the safety and viability of this technique. This project will have an enormous potential impact on several crises plaguing the state of California now and in the future: disaster relief, affordable housing, homelessness, and climate migration. Unreinforced masonry construction can be taught and learned by amateur builders, allowing volunteers to quickly deploy temporary or permanent structures.
Next up, you need your Table of Contents! Make sure it matches the names of each of your following sections exactly. After you've written, edited, and finalized your grant proposal, you should then enter accurate page numbers to your TOC.
Next up is the statement of need. This is where you sell why you're submitting your grant request and why it matters.
A description of who will benefit from your proposal
Market and competitive analysis
Statistics that paint a picture of the problem you're solving
Scientific research into how the problem is expected to worsen in the future
Reasons why your small business deserves funding (founder story, BIPOC founder, female founder, etc.)
While women hold 30% of entry-level jobs in tech, they only make up 10% of C-suite positions. The Female Leadership Initiative seeks to develop women tech leaders for the benefit of all genders. Female leaders have been proven to positively impact work-life balance, fairer pay, creativity, innovation, teamwork, and mentorship.
In this section, you'll describe the basics of your research project, art project, or small business plan. This section can be kept fairly short (1 - 3 paragraphs), because you'll be clarifying the details in the next 5 paragraphs.
The name of your project (if any)
Who will benefit from your project
How your project will get done
Where your project will take place
Who will do the project
The Fair Labor Project will seek to engage farm workers in the fields to identify poor working conditions and give back to those who ensure food security in our communities. Trained Spanish-speaking volunteers will visit local farms and speak with workers about their pay and work conditions, helping to uncover any instances of abuse or unfair pay. Volunteers will also pass out new work gloves and canned food. Volunteers will also place orders for work boots and ensure that boots are later delivered to workers that need them.
You should also write out clear goals and objectives for your grant proposal. No matter the type of agency, funding sources always want to see that there is a purpose behind your work.
Measurable objectives tied directly to your proposed project
Why these objectives matter
We seek to boost volunteer turnout for our voter registration efforts by 400%, allowing us to reach an additional 25,000 potential voters and five additional neighborhoods.
Now it's time to clarify how you'll implement your project. For science and technology grants, this section is especially important. You might do a full literature review of current methods and which you plan to use, change, and adapt. Artists might instead describe their materials or process, while small business grant writers can likely skip this section.
The names of the methods and strategies you will use
Accurate attribution for these methods and strategies
A literature review featuring the effectiveness of these methods and strategies
Why you are choosing these methods and strategies over others
What other methods and strategies were explored and why they were ultimately not chosen
"We plan to develop our mobile app using React Native. This framework is widely regarded as the future of mobile development because of the shared codebase that allows developers to focus on features rather than create everything from scratch. With a high workload capacity, react native also provides user scalability, which is essential for our plan to offer the app for free to residents and visitors of Sunny County."
You'll also need to cover how you plan to implement your proposal. Check the RFP or type or grant application guidelines for any special requirements.
Project phases
The reasoning behind these phases
Project deliverables
Collaborators
In our experience and based on the literature,11,31-33 program sustainability can be improved through training and technical assistance. Therefore, systematic methods are needed to empirically develop and test sustainability training to improve institutionalization of evidence-based programs. This will be accomplished in three phases. In Phase 1, (yr. 1, months 1-6) we will refine and finalize our Program Sustainability Action Planning Model and Training Curricula. As part of this refinement, we will incorporate experiential learning methods3-6 and define learning objectives. The Program Sustainability Action Planning Training will include action planning workshops, development of action plans with measurable objectives to foster institutional changes, and technical assistance. We will also deliver our workshops in Phase 1 (yrs. 1 and 2, months 6-15) to 12 state TC programs. Phase 2 (yrs. 1, 2, and 3) uses a quasi-experimental effectiveness trial to assess the Program Sustainability Action Planning Training in 24 states (12 intervention, 12 comparison). Evaluation of our training program is based on the theory of change that allows for study on how a change (intervention) has influenced the design, implementation, and institutionalization of a program.7,8,11,28 We will collect data on programmatic and organizational factors that have been established as predictors of sustainability9,11 using state level programmatic record abstraction and the Program Sustainability Assessment Tool (PSAT)43 to assess level of institutionalization across intervention and comparison states at three time points. Data will be used to establish the efficacy of the Program Sustainability Action Planning Model and Training Curricula. In Phase 3 (yr. 4, months 36-48), we will adapt our training based on results and disseminate Program Sustainability Action Planning Model and Training materials. - From Establishing The Program Sustainability Action Planning Training Model
A budget table with various expense categories
An explanation of what each category entails
Expenses broken down by month or year (if this fits your proposal)
Here's an example budget table with expense categories:
You can then include a brief description of each category and the expenses you expect within them.
A great grant proposal should clarify how you will measure positive outcomes and impact.
Details on the expected impact of your project
Who will benefit from your project and how
Your plan for evaluating project success
How you will measure project success
We will measure the success of the project by monitoring the school district's math scores. We are expecting an 8% increase in state testing scores from the fall to the spring across grades 1 through 3.
And lastly, finish up your grant proposal with a bio of your organization, your company, or yourself.
Company name
The names of people on your team
Professional bios for everyone on your team
Your educational background
Any relevant awards, qualifications, or certifications
Jane Doe received her masters in fine arts specializing in ceramics from Alfred University. She has received the Kala Fellowship and the Eliza Moore Fellowship for Artistic Excellence.
Successful grant proposal examples
Want to write winning grant applications?
We've rounded up examples of successful, awarded grants to help you learn from the best.
Check out these real examples across science, art, humanities, agriculture, and more:
Funded arts and research grants from the University of Northern Colorado
Samples of awarded proposals from the Women's Impact Network
National Cancer Institute examples of funded grants
Institute of Museum and Library Services sample applications
Specialty Crop Block Grant Program awarded grants examples
Grant application and funding resources
To help you get started writing and sending grant proposals, we've found some great application resources.
Research grants:
United States Environmental Protection Agency (EPA) grants
William T. Grant Foundation grants on reducing inequality
Russel Sage Foundation research grants
Nonprofit grants:
Walmart's Local Community Grants
Bank of America's Grant Funding for Nonprofits
Canada GrantWatch's database of nonprofit grants
Technology grants:
Google Impact Challenges
UN Sustainable Development Goals Fund
US Department of Energy Funding
Small business grants:
US Chamber of Commerce Small Business grants
Canada Small Business Benefits Finder
US Small Business Administration (SBA) grants
Arts grants :
National Endowment for the Arts grants
Art Prof Artist Grants
Canada Council for the Arts grants
Get started with our proposal writing templates
The best way to start any proposal is with a template. A template informs your writing, while drastically speeding up the time it takes to design an attractive proposal.
All of our 75+ proposal templates can easily be adapted for any purpose, including grants or requests for funding. Try our project proposal template and make it your own by adding your executive summary, statement of need, project description, execution plan, budget, and company bio.
Start a free trial to check out all of our proposal software features , including reusable content snippets, e-signatures, viewing and signing analytics, and more.
How to Create Business Proposals Faster
November 14, 2017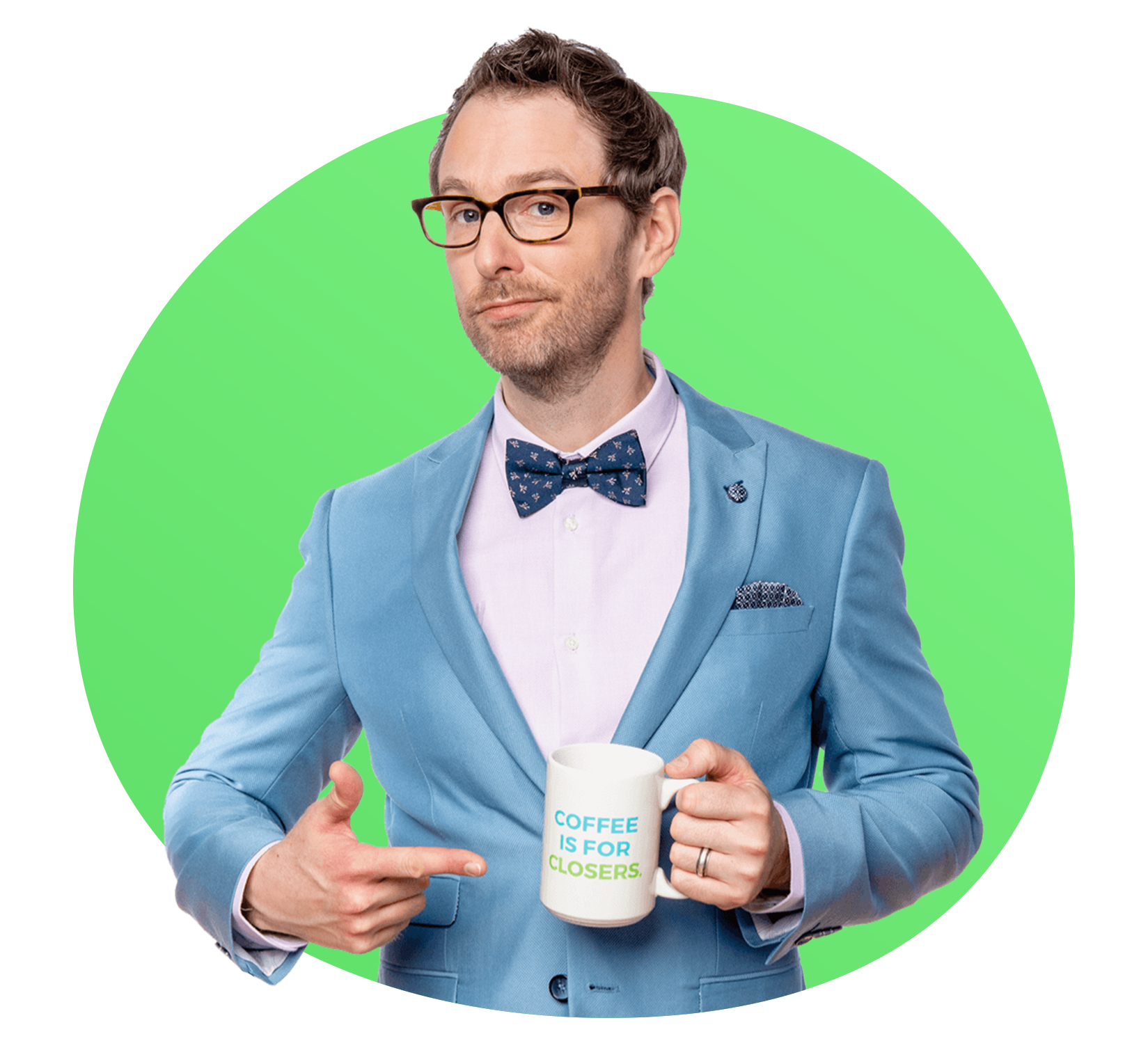 Ready to make every deal a closed deal?
Get started with a free Proposify 14-day trial. No credit card required. Just more closed deals.
Tips for Writing a Successful Grant Proposal
Nov 3, 2023
Developing a successful grant proposal is challenging. One must know how to sell the idea to the reviewers using a logically organized story. Over the past few months, I submitted several grants. In preparation, I listened to many webinars, YouTube videos, read articles, and talked to experts. Here are the top tips I learned during the process.
Read the guidelines multiple times
Depending on the grant awarding institute, the guidelines may contain links to additional information. Be sure to follow and read these as well. Careful reading of all the guidelines and taking notes is one of the top recommendations of previous grant winners. While going through the guidelines, here are some criteria to consider before investing your time on writing the grant.
Eligibility: Even though the scope of the grant perfectly aligns with your idea, it might be open only to a certain subset of people. Therefore, eligibility is the first criteria one should check out.
Ask yourself if your idea fits well into the opportunity and is competitive enough: See if the impact of your work can contribute to the mission of the grant awarding institute. Unless you have a strong hook(s), it might not be worth spending time on something where you have to forcefully fit your idea into the application.
Time check: Check the deadline and think carefully whether you and other third-party personnel associated with your grant have sufficient time to prepare the documents needed.
Resource check: Some grants may provide total expenses, however, some do not. You should think whether you or your team have resources (including experienced personnel) to complete the proposed work including those not funded by the grant.
Clarify questions: If you have questions, clarify them well in-advance by contacting the grant awarding institute. Also, consider getting advice from previous winners of the grant you are applying to. If possible, request and read their grant proposals. Even if you do not have questions, go through the 'frequently asked questions' section, if available. This might resolve any misunderstandings or raise further questions.
Have brainstorming sessions with experts and non-experts
Your idea might be impressive. However, others can help provide additional perspectives. Discuss it with your colleagues or experts in the field. They will check if the science is right and help you to identify errors that you have not previously encountered. They may also help assess if you are being too ambitious.
 Allocate time
A grant application is not just the main grant proposal. It may require additional material such as letters of recommendation, your resume, signatures and/or letters from university or third-party personnel, proof of resources, career development plan, and timeline. Your grant submission may be considered incomplete if any of the requested material is missing. Make sure that everyone involved knows what they have to do and when they have to do it. Also, reserve time in the schedule to collect feedback from others and proof-read the grant. Send your final draft to experts and non-experts well in advance to give them enough time to provide good feedback.
Make your proposal presentable
Reviewers are busy people. They are likely reading many grant proposals and would appreciate an easy-to-read document. Below are useful tips for writing a winning grant.
Before writing, set up the word document to match the required formats (font size, spacing, margin etc.) to avoid any issues that may arise at the end such as page limit.
Build a story. Consider including preliminary data and/or previous research which may add strength to your story. The reviewers will also look for expected results, whether you have considered potential problems and alternative strategies.
Add headings and sub-headings.
Use logical numbering to call-out objectives and goals.
Bring the important facts (such as hypothesis, research question, significance, innovativeness, and evaluation criteria) into attention of the reviewer by either underlining them, using italics or bold font.
Short sentences are easier to grasp.
Include figures and/or tables where applicable.
Be consistent. Specially in the usage of abbreviations and tense.
Do not crowd the document. Allow adequate space between paragraphs/sections and consider bullets rather than a text heavy paragraph.
Re-assure the completeness and correctness of the application before submission
Proof-read before submission! The final documents should be free of typos and punctuation errors. Consider sending your final draft to experts and non-experts to get feedback on the correctness of both science and grammar.
Make sure that you have met all requirements and used the correct format. Use the evaluation criteria as your final checklist.
Want to learn more?
NIH grant writing guidelines
Punctuation cheat sheet
Download Partner Offerings
Email Address
Complimentary membership for all qualified undergraduates/graduates of the institution. Each will receive:

• On-line access to the award-winning AWIS Magazine (published quarterly)
• Receipt of the Washington Wire newsletter which provides career advice and funding opportunities
• Ability to participate in AWIS webinars (both live and on-demand) focused on career and leadership development
• Network of AWIS members and the ability to make valuable connections at both the local and national levels
Up to 7 complimentary memberships for administrators, faculty, and staff. Each will receive:

• A copy of the award-winning AWIS Magazine (published quarterly)
• 24 Issues of the Washington Wire newsletter which provides career advice and funding opportunities
• Access to AWIS webinars (both live and on-demand) focused on career and leadership development
How to write a winning grant proposal
Stephen Robertson (he/him)
February 7, 2023
Writing a proposal for a project grant can feel like a daunting task, but with the right guidance, it doesn't need to be a bewildering endeavor. Like climbing a mountain, it helps to have a path to follow to reach its summit, or in this case, a map of sorts to guide you to your desired destination—a compelling proposal that unlocks funding to advance your mission-driven work. In this blog, we will share the key elements of a typical project proposal and best practices for how to approach drafting each section to help you secure the grant you seek.
Key elements of a grant proposal
Executive summary .
Often, your executive summary will be the first spot funders look to decide if they want to continue reading the entire proposal. Although an executive summary is typically included at the beginning of your final grant proposal, it's best to tackle writing this section last given its importance. Your executive summary provides a snapshot of your overall proposal and often includes:
The problem or need you're seeking to address, or your proposal's need statement.
A brief description of the project, including your goals and objectives.
Information about your organization and its experience addressing your proposal's key need or problem.
How much money that you are asking the funder to consider granting you.
Need statement
Your need statement is where you'll convince your prospective funder of the urgency of addressing your proposed problem or need in one page or less. In this section, do your best to succinctly peak the prospective funder's interest in your specific project by incorporating data-driven insights and human stories that bring your need to life. Once completed, it should seek to answer these questions: If your project is funded, how will it be better and for whom, and why should this particular funder care?
Given you are competing with other applicants, don't forget to align your need statement with your funder's objectives. After all, the best way to get a funder to care about your solution is to explain how it overlaps with the focus areas of their foundation.
Project description
Your project description should delve deep into the specific activities of your project and how they will benefit your target demographic. This section should include a detailed outline that explains exactly how, when, and by whom the project will be executed and completed. An additional tip for success: Consider emphasizing any collaborations and partnerships with other organizations on similar efforts to boost your credibility.
Project goals and objectives
When it comes to grant proposals, it is important to understand the difference between goals and objectives. Goals are typically broad, general statements of need, while objectives are specific, measurable, attainable, relevant and timebound ( S.M.A.R.T. ). It is also important to discuss whether the issue is currently being addressed, and how your solution or organization will be better than the status quo.
Organizational information
In your grant proposal, you should provide more information about your organization. This is where you can showcase your mission, organizational history, as well as the impacts of your other programs and/or services. In this section, you can highlight your nonprofit's accomplishments, staff's expertise, and track record of success in your community. When approaching writing this section of your proposal, aim to include details that help the funder see why your organization is best suited to solve the problem or need at hand, if awarded the grant. If you are wondering how to get started, consider showcasing the information in your Candid nonprofit profile .
Project budget
Here you'll get down to the dollars and cents required to address your need or problem. Your project budget will ideally mirror the associated direct and indirect costs of the items outlined in your project description, such as staffing, rent, supplies, promotion, and the like. In this section, you will also want to detail the revenue sources you are planning to use to fund the project. Another tip for success: Be sure to explain how you will continue to support and sustain the project—beyond the specific grant you are seeking. For a more in-depth understanding of how to create a project budget, be sure to check out this free training on the topic.
With this roadmap to guide your efforts, you're ready to begin writing a successful grant proposal. If you're interested in some additional tips and pointers, be sure to also consider the following best practices:
Start with an outline to help you better prepare, organize your thoughts, and guide your efforts.
Do your research to understand who you are approaching and what their priorities are by exploring the information on their website, the types of nonprofits and issue areas they fund using Foundation Directory , and the like.
Focus on the funder's objectives and use your powers of persuasion to make them understand that your approach is in their best interest.
Always follow the funder's guidelines and keep your language clear and concise.
Tap into the power of your colleagues' feedback, and don't forget to revise and edit your proposal before submitting it.
To learn even more, visit learning.candid.org where you can find free resources and sample documents or join us for our three-week, in-depth Proposal Writing Bootcamp to help you craft a winning grant proposal.
Tips & Training
Budgets and financials
Fundraising, giving, and donations
Nonprofit and charity work
About the author
Stephen lives to create order out of chaos by developing people-centered systems and training programs that maximize efficiency and impact. Coming from four-generations working in the social sector, Stephen experienced in university the positive power of business to shape people's lives – empowering them to develop a growth mindset and providing them with the tools and social support to lift themselves out of poverty.
Stephen started his career at Enactus, a global network of students, academicians, and business executives committed to using business acumen for societal progress. In his roles as Regional Program Manager and Director of United States Programs, Stephen created direct training and train-the-trainer programs implemented across 500+ universities with over 18,000 students involved in over 3,000 social impact projects and entrepreneurial ventures.  Directing the development of the organization's first online training center providing internal and external constituents with on-demand training modules and resources, Stephen delivered capacity building workshops for staff and external constituents across Africa, Asia, Europe, and Central America.
At Candid, Stephen ideates on ways to better serve the network of over 500+ partner organizations providing tools and resources to nonprofits through the creation of efficient internal systems and processes related to territory management. In addition, Stephen assists in an annual flagship research effort to create financial snapshots of the field and works with individual community foundations to benchmark their performance against peers and perform deep analyses of their own operating models.
Insatiably curious, Stephen spends his free time traveling, specifically to places in nature that inspire wonder or cultures vastly different from his own to expand his mind, listening to science and psychology podcasts, and gardening. He also writes and produces original music, merging his love of R&B/Gospel music with electronic music, fusing global sounds from his travel across six continents and 23 countries.
Stephen holds a B.B.A in Business Management with a minor in Theology and Leadership Studies from Evangel University.
Leave a comment Cancel reply
Post comment
This site uses Akismet to reduce spam. Learn how your comment data is processed .
Christopher L. Lunguya says:
Very important and useful information, Well done.I cannot express my thanks to Candid
Justine says:
Very important information, thank you so much
Nestor Ogarro says:
Nice and credible
Very good and reliable
Miatta T. Sawyer Davis says:
Kate, digital communications manager, candid says:.
That depends a little on what information you want! Head to our Contact Us page for information on how to reach us for different products or for educational resources.
R. White says:
How can I reach you
Louis Mwewa says:
I have the article very interesting and educative.
We have lots of resources to help you write a grant proposal! Get started here: How do I write a grant proposal?
Gerard Foisape says:
Can I know how to write a proposal
Charles says:
Help me how can writte a propsol
Related posts
How to Use Storytelling for Nonprofits to Get More Grants
By Tracy Kaufman (she/her)
April 5, 2019
Top 5 Tips for Successful Grant Proposals
By Caroline Herbert and Sarah Jo Neubauer (she/her)
October 30, 2014
The basics of building a nonprofit budget
By Melissa Pulis (she/her)
June 9, 2022
What do funders look for in grant proposal budgets?
May 18, 2021
What it takes to secure a major private grant
By Susan Schaefer (she/her)
February 6, 2020
Nonprofit SEO 101: Make it easy for supporters to find you online 
Learn why nonprofit SEO can help boost your online visibility with supporters and how you can put it to work for your organization.
By Kristin Boe (she/her)
November 2, 2023
Writing Funding Proposals
When you're writing a funding proposal, it's important to consider the people who will read and judge your proposal. Most people who read funding proposals are volunteers who read as a form of service to their professional community. The work is usually unpaid, and it is often completed late at night after the rest of the day's work is done. Readers may be very tired when they start to read, and they may have a stack of over 100 proposals to read in a short time. They may read and rate your proposal very quickly, and they will naturally compare it to other proposals in their stack. To help your proposal make the best possible impression on these readers, follow the recommendations in this handout.
Qualities of Good Proposals
Ideally, your proposal will be…
Your proposal must be understandable to a reader who has knowledge of your field but does not necessarily have expertise in your subject area. Describe your project clearly, and organize information in a way that's easy to follow. Ask someone with expertise in your field to give you feedback on the clarity of the project itself. Ask someone with no expertise in your field to give you feedback on how easy it is to read and understand your proposal. Remember the volunteer reader at midnight: if your proposal is too difficult to understand, the reader is likely to give it a low score and move on to the next proposal in the stack.
Describe your work in enough detail to show that your project is well motivated, well designed, and meaningful, but not so much detail that your reader is overwhelmed or bored. Keep strictly to the word or page limit set in the application instructions.
A proposal is an argument, a persuasive piece. The funding agency must be convinced that your work is important, that it is well thought out, and that you can do the work with the time, resources, and skills you have available. Don't make the mistake of proposing a project that is much too large for the available funding, just to make your project seem important. This hurts you. It makes you look less qualified because you can't accurately assess how much time or money your project will really need. Get feedback from an expert on the design and feasibility of the project you're proposing.
Your proposal must be compatible with the goals of the funding agency. The funding agency might admire your work in its own right, but they are paying you to help them advance their own agenda. They are hiring you to do a job they believe needs to be done. Read the CFP carefully for the kind of proposals the agency is looking for, read the agency's mission statement, and read the instructions very carefully. The agency may require you to comment specifically on how your project aligns with their mission. If you can't make any connection between your project and the goals of the funding agency, look for a different funding source.
FOLLOW THE INSTRUCTIONS. This is your first impression. If you don't follow the instructions, you look either careless or untrustworthy. Common mistakes are reducing the margins or font size for extra space (yes, this is a really big mistake!), not following other formatting instructions, not including required documentation, not correcting typos, etc. Use the instructions to create a checklist of required materials. Write your proposal exactly as the instructions specify. Refer to your checklist carefully, then have someone else proofread the final proposal.
Collaborative
Consult the many guides and resources available at UNC Research . Spend your summer working in a writing group with other funding proposal writers. Get feedback from experts and from novices several times over the course of drafting. Consult the funding agency's program officers–their job is to help the agency receive high-quality proposals and they're happy to answer reasonable questions. Make an appointment with a friendly Writing Center tutor, who can help you learn strategies for more productive proposal writing at any stage of the process.
If you enjoy using our handouts, we appreciate contributions of acknowledgement.
Filter by Keywords
Create a free workspace
Start with a template
Explore features
Get pricing
10 Free Grant Proposal Templates for Stellar Grant Writing
ClickUp Contributor
September 20, 2023
Are you on the hunt for a grant?
Whether you need funding for an educational program or you're ready to start a nonprofit, venturing into the world of grant writing isn't for the faint of heart. But you're here to make a difference, and that's why you need a solid, well-structured proposal to get the funding you need. 
A polished grant proposal persuades potential grantees of your project's viability. Maybe you're sitting at your computer, trying to start the grant writing process, but you've got serious writer's block.
You could be unsure how to format an entire grant proposal from beginning to end. Wherever you are in your journey, there's a grant proposal template to help you.
In this guide, we'll look at how grant proposals work, explain what you should look for in grant writing templates, and share our top 10 templates to use. ✨
What makes a winning grant proposal template? 3 tips to remember
1. clickup grant proposal template, 2. clickup grant writing scope of work template, 3. clickup chatgpt prompts for grant writing template, 4. clickup nih grant statement of work template, 5. clickup non-profit organization project proposal template, 6. clickup non-profit organization work breakdown structure template, 7. clickup community assistance program project proposal template, 8. pdf grant proposal template by signaturely, 9. word grant proposal template by wise, 10. grant proposal template by pandadoc, what is a grant proposal.
A grant proposal is a formal document outlining a request for funding. It's usually submitted to a government agency, corporation, or any other organization offering grant funds or budget opportunities.
Successful grant proposals share information about your proposed project in a persuasive way. Not only do you need to share pertinent information about your project, but you also need to make a pretty good case for why you deserve this funding—especially if you're asking for a lot of money.
Every project is different, but writing grant proposals usually include:
Cover letter: A brief intro that offers an overview of why you're requesting funding and your eligibility for this research grant
Executive summary: A concise paragraph detailing the problem, solution, requested grant funding amount, and expected outcomes
Statement of need : This is a detailed explanation of the problem the project should solve
Project description: This gives grant reviewers an outline of the project itself, detailing a timeline and methods
Grant budget : Create an itemized financial plan showing how much you need, for what, and why
Organizational information: This briefly explains who you are, your track record, and why you're equipped to handle this project
Not to spook you, but grant writing is super competitive. That's why it's best to use a grant proposal template to lay out your ideas in the clearest, most persuasive way possible. 📚
Templates can be huge time-savers, but not all templates are helpful. If you're on the hunt for a time-saving template, follow these tips to find the best option for your project:
Go for an AI proposal writing tool : Struggling with writer's block? AI tools like ClickUp AI take your project details and magically fill in your template. You should still review this copy, of course, but AI will definitely keep you on track
Sound structure: Grant proposals can get pretty long and dry if you aren't careful, so look for templates with built-in organization. They should have a table of contents and plenty of headings to break up the text
Collaboration: You probably aren't writing a proposal solo. Look for templates that allow collaborators, key personnel, and stakeholders to view and edit the proposal at the same time
10 Free Grant Proposal Templates to Get You More Grants
Sure, you could create your own grant proposal. But why spend hours making your own proposal when there are so many high-quality templates out there for the taking? 
When you need funding in a jiffy, use these 10 grant proposal templates to make your case with less time and hassle.
Need a template that not only organizes your proposal but the application process itself? Look no further than the ClickUp Grant Proposal Template .
This free template comes with plenty of helpful features, including custom statuses, like Open and Complete , to track every element of the grant proposal. If you're writing proposals as a team and need to track which parts are done—and which still need your attention—this template is a major time-saver. 
Toggle between four different views to display your grant application in different formats. This template also integrates with ClickUp project management tools , so it's perfect for adding structure to the proposal process.
Add comments and reactions, track the time you spend working on the grant proposal, and tag staff members in just a few clicks. Leverage ClickUp's 100+ Automations to keep your grant proposal process moving and hand off tasks between team members at the speed of light. ⚡
A project's scope of work should outline the project itself, its goals, activities, and end results. Potential funders want to see time frames, milestones, and amount of funding in the scope of work too.
If that sounds like a lot of information to gather on your own, we've got you covered. The ClickUp Grant Writing Scope of Work Template provides a step-by-step framework for you to write a solid, organized scope of work.
This template helps you include all the necessary information to write airtight scopes of work. It comes with statuses like Draft , In review , and Finalized so you can easily track the progress of the grant writing project itself.
Add Custom Fields like Grant Name, Funding Organization, Application Deadline, and Budget Allocation to track the details of multiple grant programs without getting confused.
Best of all, this template is 100% customizable. You're free to use the premade structure, colors, and fonts, but it's best to drop in your own branding to make a good first impression on the funding agency.
Look, we aren't saying you should let ChatGPT handle every aspect of your grants, but you can definitely use it to speed up the writing process. The trick to AI writing tools like ChatGPT is knowing how to prompt the AI to get quality answers, and that's where the ClickUp ChatGPT Prompts For Grant Writing Template comes in handy.
This guide includes tons of helpful prompts to feed to ChatGPT and generate high-quality copy for your grants, cover letter, and more. If you're fighting writer's block and need that proposal written, like, yesterday , this template will help you write everything at light speed with AI.
As long as you fill in the variables with your information, you're golden. The template includes prompts like: 
"I'm looking for tips on how to write a successful grant proposal that will convince the [grant-giving organization] to fund our [goal]"
"I need to create a narrative that outlines the need for our [project or initiative] and why it should be funded by the [grant-giving organization]"
"I'm looking for strategies to ensure our grant proposal stands out from the competition and will be chosen for funding"
If you don't want to waste time flipping between ClickUp and ChatGPT, simplify things by using ClickUp AI to write your template lickety-split.
A National Institutes of Health (NIH) grant is the major league of grants. If you need a research grant or work for a health-related organization, this specific grant is a must-have.
NIH grants have their quirks, which is why we created the ClickUp NIH Grant Statement of Work Template . You'll likely need more templates for the other portions of your grant request, but if you're looking for help with your statement of work (SOW), you're in the right place, friend.
This SOW template:
Defines project goals, deliverables, and project timelines
Outlines your strategy
Defines responsibilities for all team members
It includes statuses, Custom Fields, and different views to make this template your own.
As a non-profit, you know how critical it is to secure funding to support your mission. Write more effective grant proposals with the ClickUp Non-Profit Organization Project Proposal Template .
It's tailored to the needs of non-profit grants and includes:
Project objectives
A budget section
Social impact visualizations
An actionable plan for implementation
This sample grant proposal comes with custom statuses and Custom Fields, but we're really proud of the Whiteboard view. Use the Project Proposal view to brainstorm project ideas and follow the Getting Started Guide view to kickstart your grant proposal.
We know how all-consuming proposals can be. But it's still important to keep your eyes on the prize even while you're writing a project proposal . Make sure you have the structure in place to manage projects once you secure funding—you never know when it will be showtime!
The ClickUp Non-profit Organization Work Breakdown Structure Template breaks even the most complex non-profit tasks down into more manageable tasks. Use this template to create tasks and assign them to your team.
It will even keep track of your progress, manage your project budget , and track expenses in the same dashboard. If you're a scrappy nonprofit organization trying to do more with few resources, this all-in-one template is a must-have for project descriptions, research projects, and so much more.
A community assistance program (CAP) provides support to members of a specific community. CAPs provide financial aid, food, educational resources, housing assistance, support groups, and much more.
Are you looking to launch a community assistance program? The ClickUp Community Assistance Program Project Proposal Template is just the template for you. 🌻
Use the Project Proposal View to outline your specific goals and key deliverables in one place. ClickUp makes it a cinch to collaborate with your team and brainstorm ideas within the project so you create an effective grant proposal that secures funding.
Need something with fewer bells and whistles? The PDF Grant Proposal Template by Signaturely is a free download in either Word Doc or PDF format.
This generic grant proposal template includes formatting, headers, and sections, although it does lack the pretty colors, visuals, and collaboration features you'll find with the other templates on this list. Even so, it's a perfect option for anyone who wants a simpler proposal template with just the essentials. 
Wise's Word Grant Proposal Template is a Word Doc template that comes with everything you need to win funding, including:
Executive summary
Project overview
Scope of work
Terms and conditions
This is a bare-bones generic grant proposal template, though, and you'll need to supply pretty much all of the copy for this business proposal template . We recommend using a tool like ClickUp AI to write relevant content for this free template—just be sure to double-check the copy before sending it to the grantors.
PandaDoc created a gorgeous proposal template with both formatting and content prompts. With well over 10,000 uses, this template is a popular option for creating show-stopping proposals that turn heads. 
This template works like Mad Libs, where you fill in the blank with your details. If you don't have this information or just aren't sure what to say, you can always use AI-powered grant proposal writing tools for inspiration.
Just make sure you personalize this grant proposal with your own unique flair. It comes with fonts and a color scheme out of the box, but feel free to customize this document so it looks like it's actually from your organization.
Score Grant Funding and Manage Projects on One Platform
If you're a first-time grant writer, it might feel like you've got your work cut out for you. Remember, it's not just about presenting the facts: This is your chance to communicate your vision and story. 🔮
Focus on the meat of your message and let these templates do the heavy lifting for you. The 10 templates in this guide will streamline your messaging, save time, and simplify fundraising.
But what do you do once you have funding?
After a much-needed celebration and a nap, plug your communications, tasks, deadlines, templates, and meeting notes into ClickUp.
See the difference firsthand: Create a free ClickUp account in seconds .
Questions? Comments? Visit our Help Center for support.
Receive the latest WriteClick Newsletter updates.
Thanks for subscribing to our blog!
Please enter a valid email
Free training & 24-hour support
Serious about security & privacy
99.99% uptime the last 12 months
Search for:
Candid Learning
Candid learning offers information and resources that are specifically designed to meet the needs of grantseekers..
Candid Learning > Resources > Knowledge base
How do I write a grant proposal for my individual project? Where can I find samples?
Few proposal writing resources are specifically for individual grantseekers. Foundations that give to individuals have highly specific criteria, so creating a comprehensive "how-to" guide is hard.
If you don't qualify, don't apply
Remember one important rule: If you don't qualify, don't apply. Approach only foundations that have demonstrated interest in your field and geographic area. These funders are more likely to consider your proposal.
Grants to Individuals , our searchable database of grantmakers to individuals, can help you identify potential funders. It is available by subscription or for free at our Candid partner locations.
Parts of a grant proposal
Your proposal should be a compelling presentation of your project, which includes reasonable objectives, a plan to achieve them, and your ability to carry out the plan. Your proposal should suggest that you are a potential partner in furthering the funder's mission, not just a person asking for money.
Click here if the funder has asked you to provide an artist's statement.
Proposals from individuals usually do not exceed five single-spaced pages, in addition to the cover letter and the budget. Below is a typical breakdown:
Cover Letter: Written specifically to the appropriate contact person at the foundation. 1 page.
Abstract (also known as executive summary): Describes concisely the information that will follow. 250 words or fewer.
Introduction: Helps to establish your credibility as a grant applicant. 1 sentence to 2 paragraphs.
Statement of Need: Describes a problem and explains why you require a grant to address the issue. 1 page.
Objectives: Refine your idea and tell exactly what you expect to accomplish in response to the need. 1 page.
Methods: What you will do to accomplish your objectives within a stated time frame. 1 page.
Evaluation: Measures your results and effectiveness. This should correspond to your objectives. 1 page.
Future Funding: Details feasible plans to sustain your project. This applies only if the project will run indefinitely. 1 paragraph.
Budget: Itemized list of income and expenses that shows precisely how much money you will need and how you will spend it to accomplish your objectives. 1 page.
To learn more about how to prepare each section listed above, and how to write proposals in general, check out the following training resources. Although the trainings were created for nonprofit organizations, much of the content can be applied to individual grantseekers:
Introduction to Proposal Writing , available free as an online webinar or in-person class.
Proposal Writing : Browse trainings, articles, videos, and more on this topic.
See also "Document Checklist for Grant Proposals" , a 3-part blog post series that covers the many types of documents often needed during this process.
Sample Proposals
Sample grant proposals for individual projects are hard to find. Applicants want to guard their ideas, and a proposal is very specific to the project and donor.
Sample proposals from nonprofit organizations might help, in terms of how to write the sections required from both individual and nonprofit grantseekers, like the statement of need. Also, some resources below link to sample proposals from individual grantseekers.
Have a question about this topic? Ask us!
Candid's Online Librarian service will answer your questions within two business days.
Este artículo está disponible en español
Explore resources curated by our staff for this topic:, staff-recommended websites, grant applications: 5 mistakes not to make.
This article outlines common mistakes in applying for grant funding and how to avoid them.
Grant Proposal Writing Tips
Offers a helpful overview for preparing and writing a grant proposal. This information is general in nature and would apply to many kinds of projects.
Grant Proposals (or Give me the money!)
This handout will help you write and revise grant proposals for research funding in all academic disciplines (sciences, social sciences, humanities, and the arts). Targeted primarily to graduate students and faculty, but also helpful to undergraduates who are seeking funding for research (e.g. for a senior thesis). Includes sample budget and project timeline.
On the Art of Writing Proposals
Eight pages of proposal writing advice for scholarly researchers.
Sample Grant Application Questions and Narrative
An excellent example from an arts nonprofit.
Sample Project Description for Young Artist Grant Proposal
2006 recipient of DC Commission on the Arts & Humanities' Young Artist Grant shares the project description from his winning proposal.
Writing a Fellowship Proposal
Provides general advice and questions to consider in formulating a fellowship proposal.
Staff-recommended books
The Art of Funding and Implementing Ideas
Find: Amazon
Sign up for our newsletter
Career Central
Published: 23 April 2021
Basics of scientific and technical writing: Grant proposals
MRS Bulletin volume  46 ,  pages 455–457 ( 2021 ) Cite this article
4351 Accesses
1 Citations
150 Altmetric
Metrics details
Working on a manuscript?
Grant proposals.
A grant proposal is a formal document you submit to a funding agency or an investing organization to persuade them to provide the requested support by showing that (1) you have a plan to advance a certain valuable cause and (2) that the team is fully capable of reaching the proposed goals. The document may contain a description of the ideas and preliminary results relative to the state of the art, goals, as well as research and budget plans. This article provides an overview of some steps toward preparation of grant proposal applications, with a particular focus on proposals for research activities in academia, industry, and research institutes.
Different types of proposals
There are different types of grant proposals depending on the objectives, activity period, and funding organization source: (1) research proposals, (2) equipment proposals, and (3) industry-related proposals. Research proposals are those that seek funding to support research activities for a certain period of time, while equipment proposals aim for a certain equipment to be purchased. For equipment proposals to be granted, you need to carefully explain how its purchase could help advance research activities in different directions. Unlike research proposals, which are focused on a specific direction within a certain field of research, equipment proposals can have different directions within different areas of research, as long as the proposed equipment can be used in those areas.
There are also industry-related funding opportunities. For example, the National Science Foundation (NSF) has programs within its Division of Industrial Innovation and Partnerships, in which small businesses and industries can involve research funding opportunities. Examples of such programs include Small Business Innovation Research and Small Business Technology Transfer programs. These opportunities are separate from any opportunities directly involving the companies funding your research, where the companies are the source of the funding.
Steps to submit a proposal
Figure  1 shows an overview of a standard process flow for a grant proposal application, from identifying the needs and focus to acceptance and starting the project. As shown, the process of writing grants is not linear, but rather a loop, indicating the need for consistent modifications and development of your ideas, depending on the input you receive from the funding agencies or the results you obtained from previously funded projects.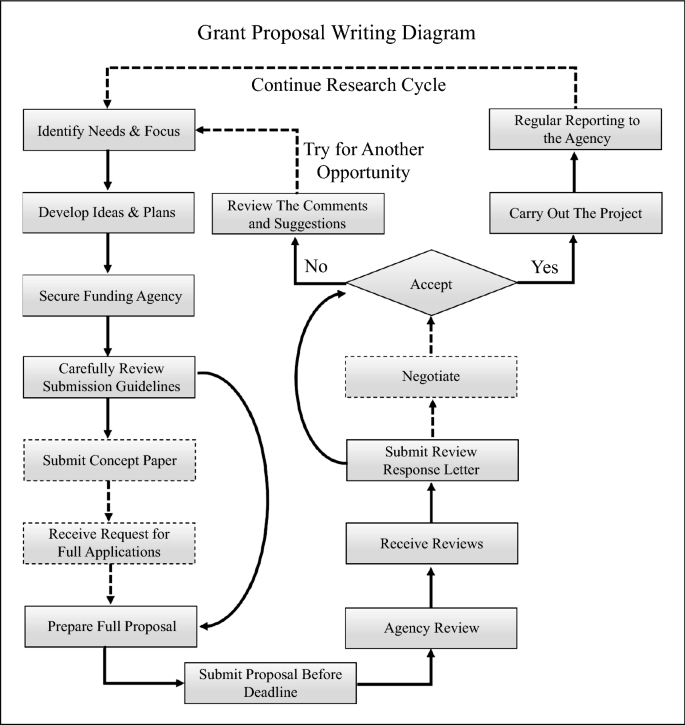 Diagram of grant proposal preparation.
Before starting, you need to define the ultimate purpose of the research you want to pursue and to convince others that the work is indeed worth pursuing. Think about your proposed research in the context of problems to solve, potential hypotheses, and research design. To start shaping the idea you are pursuing, ask yourself: (1) What knowledge do I gain from finishing this project? (2) What is the significance of the end goal of the project? (3) How would the completion of this project be useful in a broader sense? Having convincing answers to these questions would be extremely helpful in developing a good grant proposal.
After identifying the needs and focus and initially developing the ideas and plans, the next step is to secure a funding agency to which you would like to submit the grant proposal. It is a good practice to keep track of programs and corresponding funding opportunity announcements for different funding agencies relevant to your field of research. Once you secure a funding agency and find the deadline for submission, review the submission guidelines for the program carefully. The grant proposal document should be perfectly aligned with the structure and content proposed in the guidelines provided by the agency program to avoid any premature rejection of your application. Some programs only require a few documents, while others many more. Some agencies may require a concept paper: a short version of the proposal submitted before you are eligible for a full proposal submission.
After securing the agency/program and reviewing the guidelines, the next step is to write the full proposal document, according to the guidelines proposed by the funding agency. Before submission, review your documents multiple times to ensure the sections are well written and are consistent with one another and that they perfectly convey your messages. Some institutes have experts in reviewing proposal documents for potential linguistic and/or technical edits. Submit at least a day before the deadline to ensure that all documents safely go through. Some agencies have strict deadlines, which you do not want to miss, or you may have to wait upwards of a year to submit again. The agency then usually sends your documents to a few expert reviewers for their comments. The review may be graded or have written comments that require attention and response. A response letter has to be prepared and submitted (according to the agency guidelines) by a new deadline imposed by the agency for consideration by the program manager.
After reviewing the full response and revised documents, the agency will contact you with notification of their decision. If your proposal is accepted, the agency will provide details regarding funding and a start date. During the term of the project, agencies normally require a periodic (quarterly or annually) report in either a written or oral form. Different agencies may have rules for any publications or patents that could potentially result during the project term, when the work is complete or the idea is developed as a result of the awarded grant. As shown in the figure, even if the proposal is rejected, upon careful review, revision, and further development or adjustment of the proposal, you may try for another funding opportunity. After finishing a recently funded project, you can further develop an idea and submit another proposal for funding.
Structure of proposals (NSF example)
The structure of proposals differs with funding agencies. Included is an overview of an NSF proposal as a guide.
In addition to the technical volume (narrative) document, containing all the major descriptions of the project, other necessary documents include bio sketches, budget, justifications, management plan, and project summary. Bio sketches contain resumes of all the principal investigators (PIs), including any prior experience, relevant publications, and outreach activities. Budget and justifications are two separate documents relevant to a breakdown of the required budgets for the project, including salaries for the PIs and the team, travel, publication costs, equipment costs, materials and supplies, and any other relevant expenses. The budget document could be an Excel spreadsheet, indicating the exact dollar amounts, while the justification indicates the rationale for each charge. Depending on the agency and program, some expenses are allowed to be included in the budget list (carefully read related guidelines). Other potential requirements for submission may include a description of the project summary, management plans, and the facilities in which the work will be performed.
The technical volume is likely the one you will spend the most time preparing. It consists of several sections. Included is an example of a structure (read the Proposal and Award Policies and Procedures Guide on the NSF website for details). The total technical volume should not exceed 15 pages, excluding the reference section, which will be submitted as a separate document. While there are different review criteria for an NSF proposal, the main two are intellectual merit (encompasses the potential to advance knowledge) and broader impacts (potential to benefit society). Your proposal should reflect that the work will be rich in these two criteria. NSF reviewers typically provide qualitative grades (ranging from poor to excellent) to the proposal and feedback in their review.
Introduction and overview
The first section of the technical volume may start with an introduction/motivation and overview of the proposed work. This section should be no longer than a page, but should give an overview of the background and state of the art in the research area, motivations, objectives of the proposed work (maybe in the context of intellectual merit and broader impacts), and a brief description of the work breakdown (tasks). The last couple of paragraphs of the introduction could summarize the education and outreach plans, as well as the PIs' experience and expertise. Feel free to highlight any major statements in this section to serve as main takeaways for the reviewers. Also, making an overview figure for this section may help summarize the information.
Background and relationship to the state of the art
The second section gives more details of background and relationship to the state of the art. This section may be a few pages long and contain figures and relevant citations.
Technical methods and preliminary results
This section should describe the technical methods and preliminary results relevant to the proposed research from your prior work. It should contain illustrative figures and plots to back up the proposed work.
Research plan
After discussing the prior art and the technical methods and preliminary results (in previous sections), you should discuss the proposed research and plan. A good standard is to divide your work into two to three thrusts, with each thrust containing two to three tasks. You can also prepare a timetable (also called a Gantt chart) to indicate when the tasks will be completed with respect to the project term, which is usually between three to five years.
Integration of education and research
The last section should describe any plans for integration of education and research, including any K-12 programs or planned outreach activities.
Results from prior supports
Finally, describe results from all of your prior NSF supports. For each project, provide a paragraph describing the goal of the project, the outcomes, and any related publications. You can also write this section in the context of intellectual merit and broader impacts.
Things to remember when preparing grant proposals
Find the proper timing for any idea to explore. Sometimes the idea you think is worth pursuing is either too early or too late to explore, depending on the existing body of literature.
Begin early to avoid missing any deadlines. Give the process some time, as it could take a while.
Try to have sufficient preliminary results as seeds for the proposal.
Have a decent balance between the amount of ideas and preliminary results you put in the grant proposal. Too many ideas but too few results may make your proposal sound too ambitious, while too few ideas and too many results may make your proposed work seem complete, therefore no need for funding.
Try to attend funding agency panels. It will help you understand the review process, grading criteria, and mindsets of program managers. Learn about proposals that are funded.
Locate any related funding agency announcements to know the deadlines in advance.
Be mindful of deadlines. Last day submissions may jeopardize your funding opportunities.
Learn what is customary. One figure per page is ideal for the proposed technical volume. A wordy proposal with not enough figures will be boring and more difficult for the reviewers to follow.
Do not give up! You may need to submit several proposals (to different programs/agencies) to get one awarded.
Be cautious about self-plagiarism! Do not copy and paste texts/figures from your previously supported proposal or papers in your new submissions.
Be ambitious but practical when developing ideas.
Develop a solid research program. It is not all about hunting grants; it is also how to execute your funded projects. You may have periods (waves) of grant hunting followed by periods of delivering on the funded projects. Any successful prior research can help you gain more funding in the next wave.
Enjoy your research!
Author information
Authors and affiliations.
Materials Department and Solid State Lighting & Energy Electronics Center, University of California, Santa Barbara, USA
Morteza Monavarian
You can also search for this author in PubMed   Google Scholar
Additional information
This article is the third in a three-part series in MRS Bulletin that will focus on writing papers, patents, and proposals.
Rights and permissions
Reprints and Permissions
About this article
Cite this article.
Monavarian, M. Basics of scientific and technical writing: Grant proposals. MRS Bulletin 46 , 455–457 (2021). https://doi.org/10.1557/s43577-021-00105-4
Download citation
Published : 23 April 2021
Issue Date : May 2021
DOI : https://doi.org/10.1557/s43577-021-00105-4
Share this article
Anyone you share the following link with will be able to read this content:
Sorry, a shareable link is not currently available for this article.
Provided by the Springer Nature SharedIt content-sharing initiative
Find a journal
Publish with us
Thoughts and News From Team Signeasy
E-signature 101
Productivity
Start Free Trial
How to write a grant proposal
Published on October 17, 2023
A grant proposal is a formal request for money. It's written and sent to organizations, such as governments, foundations, or charities. The goal is to get funding for a specific project or program.
These requests come from nonprofits, researchers, schools, or others seeking resources to fund projects or activities that align with the goals and objectives of the grant-making organization.
Grant proposals bridge the gap between vision of doing something big and action to make it possible. 
Why do grant proposals matter?
Numerous foundations, non-profit organizations, and charitable entities are dedicated to improving people's lives through innovative ideas and strategic plans. 
To transform these noble intentions into tangible results, financial support is essential. This is where crafting a compelling grant proposal into play. The proposal. It acts as a medium to convey not just the merits of your project but also its alignment with the values and goals of potential funders.
In this article, we'll understand what is the meaning of a grant proposal and everything you need to write one.
Table of Contents
What is the meaning of a grant proposal?
A grant proposal is a document created to raise funds by any foundation or non-profit organization. The document is usually presented to grantmakers like organizations, individuals, or government agencies.
The proposal contains essential information, such as the purpose of requesting funds, how the funds will be used, and the anticipated outcomes. If the grantmaker supports the proposal's objectives and is convinced that you're capable of making it happen, the likelihood of receiving the funds increases.
How to write a grant proposal?
Asking for grant money can be hard. Writing a grant proposal can be complex, but it follows a structured format. Here are the key steps to guide you through writing a grant proposal:
Step 1: Prepare for the proposal writing
Step 2: craft an effective executive summary, step 3: present the problem statement, step 4: write a clear project description, step 5: demonstrate project feasibility.
Step 6: Emphasize the project's impact
Step 7: Craft a convincing organizational background
Step 8: address evaluation and sustainability, step 9: write a compelling conclusion, step 10: review and edit the proposal.
Step 11: Submit and follow-up
Ensure your project fits the grantor's criteria before you apply for the grant. Here's how you can prepare.
Assess eligibility and requirements: Scrutinize the grantor's criteria before diving into the proposal. For example, they may have budget limits, geographical specifications, or document demands. Careful examination ensures your project fits the bill, saving valuable time and enhancing your prospects.
Establishing project goals and objectives: Clearly articulate your project's objectives and desired outcomes, such as increasing literacy rates in a particular community. Ensure these goals are SMART: specific, measurable (e.g., improve reading skills by 15%), achievable, relevant, and time-bound.
An executive summary is the concise version of a lengthy grant proposal. It helps stakeholders understand the proposal's key points without having to read the whole document.
Here's how you can create an effective executive summary.
Start with a strong hook : Begin with an attention-grabbing opening.
Concise overview of the project: Summarize the project's purpose and significance.
Highlight key points and objectives: Use bullet points or lists to outline essential project details.
Problem statement and solution: Present the problem and your solution succinctly.
Budget and funding needs: Mention the budget and grant amount sought.
Organizational background: Include a brief overview of your organization's history and alignment.
Sustainability and future plans: Touch on plans for project sustainability and the future.
Conclusion and call to action: Conclude with a compelling summary and encourage further reading.
Learn more: How to write an executive summary .
A problem statement's goal is to explain the impact of the problem in the community, the benefits of solving it, and the consequences of not doing so. Here's how to go about it.
Identify the issue or need: Enable the grant reviewers to better understand the problem's context and its urgency. Study the problem's root cause and the impact it has. For this, you may need to consult with stakeholders and experts, as they can bring in their valuable perspectives. Avoid assumptions and define the problem specifically, measurably, and practically.
Provide supporting data and evidence: You cannot convince anyone with just word of mouth when seeking funding. Explain the problem and its consequences with supporting data and evidence. Offer detailed information on how and where the funds will be used. If you have a track record of success with similar projects, showcase it. The experience can significantly enhance your chance of persuading the grantor or reviewer.
When you're looking for grant money, explaining your project clearly is super important. It's like drawing a map to show where you want to go.
Here are the steps to write a clear project description:
Define the project's purpose : Start by stating the main objective of your project.
Outline the scope : Describe the project's activities and tasks.
Identify the target audience : Specify who will benefit from the project.
Highlight expected outcomes : Clearly state what you aim to achieve and use measurable metrics.
Explain the significance : Describe why the project is important and how it addresses a specific need.
Showcase the timeline: Provide an overview of the project's timeline and when activities will occur.
Clarify roles and responsibilities : Define who is responsible for different aspects of the project.
Mention resources needed : List the required resources, including personnel, materials, and budget.
Ensuring that your project is not just a well-conceived idea but also a practical, achievable endeavor is crucial to gaining the support of stakeholders and funders.
Here are the key steps to demonstrate the feasibility of your project:
Justify the budget: Clearly outline project expenses and income sources with a rationale for each cost.
Identify necessary resources: List required materials, equipment, personnel, and partnerships.
Assess risks and mitigation strategies: Identify potential challenges and provide strategies to address them.
Highlight past successes and expertise: Showcase relevant accomplishments and team experience.
Present a realistic timeline: Ensure that project timelines are reasonable and achievable.
Step 6: Emphasize the project's impact
Assure funders that their resources will be used to benefit the intended recipients or community by highlighting the impact. Here are the steps to emphasize the project's impact in a grant proposal:
Define expected outcomes: Specify the project's concrete results and use measurable metrics.
Explain wider benefits : Describe how the project benefits the community or organization beyond immediate outcomes.
Provide evidence and data: Support impact claims with research, case studies, or relevant statistics.
Address sustainability: Explain how the impact will be maintained long-term.
Link to funder's objectives: Show alignment with the funding organization's mission and priorities.
Your organizational background serves as the foundation upon which funders evaluate your credibility and capacity to carry out the proposed project.
Here's how to create a compelling narrative of your organization's history and expertise:
Provide a succinct history: Offer a brief overview of your organization's history, highlighting milestones.
Articulate mission and values: Clearly state your mission and values, emphasizing alignment with the project's goals.
Highlight past successes: Showcase previous successful projects to demonstrate competence.
Describe your team: Introduce key team members, emphasizing their qualifications and expertise.
Share collaborations: Discuss relevant partnerships and collaborations.
Discuss financial stability: Provide information about your financial stability and transparency.
Connect to the community: Describe your organization's role within the community or field.
Communicate growth strategies: Explain your vision for the future and growth strategies.
Tailor to the funder: Adapt your background to align with the funding organization's interests and priorities.
Exhibit to the grantor that your project will have a lasting impact. Evaluation refers to studying the effectiveness and success of your project. On the other hand, sustainability projects your project's long-term success.
Here are the steps to address evaluation and sustainability in a grant proposal:
Evaluation methods: Clearly outline how you will measure project success with specific methods and indicators.
Timelines for evaluation: Provide a timeline for ongoing assessments, including interim and final evaluations.
Reporting and accountability: Explain how you'll report results and maintain transparency and accountability.
Feedback integration: Describe how beneficiary and stakeholder feedback will be used to improve the project.
Sustainability strategies: Outline plans for sustaining project impact beyond the grant period.
Diversification of funding sources: Detail strategies to secure funding from various sources to reduce dependency on one grant.
Capacity building: Explain how your organization will develop the skills and capacity to manage and maintain the project.
Long-term goals: Share your vision for the project's long-term success and expansion.
Risk mitigation for sustainability: Address potential risks to sustainability and describe strategies for mitigating them.
Leave the reader with a clear idea of the project's purpose and significance. It should tie all the elements of your proposal together and reinforce the importance of your project.
Here's how to craft a compelling conclusion:
Summarize key points: Provide a concise summary of the main proposal points.
Reinforce the problem and solution: Emphasize the problem's significance and your project's solution.
Emphasize the impact: Highlight the expected impact of the project, using specific data if possible.
Express gratitude: Show appreciation to the funding organization for considering your proposal.
Connect to the funder's mission: Reiterate alignment with the organization's mission.
Encourage support: Request support for your project, highlighting its potential for positive change.
Convey confidence: Express confidence in your organization's ability to execute the project effectively.
End with a strong closing statement: Conclude with a memorable statement that leaves a lasting impression.
Ensure that your proposal is clear, concise, error-free, and impactful. Here are the steps to effectively review and edit your proposal:
Multiple reviewers : Involve multiple reviewers for diverse perspectives.
Structure and flow: Check for logical structure and flow.
Clarity and conciseness: Ensure clarity and conciseness.
Grammar and syntax: Correct grammatical and syntax errors.
Language and tone: Maintain a professional and suitable language and tone.
Formatting and style: Follow formatting and style guidelines.
Proofread numbers and data: Verify numerical accuracy.
Content review: Examine sections for completeness and alignment with objectives.
Consistency: Ensure consistent terminology and names.
Persuasiveness: Evaluate the persuasiveness of the proposal.
Test readability: Check for readability and comprehension.
External review: Seek feedback from an external expert or colleague.
Seek feedback: Encourage reviewers to provide specific feedback.
Final proofread: Conduct a final proofreading for last-minute errors.
Step 11: Submit and follow up
The submission of your grant proposal is your moment of action, but it's not the finish line. The real power lies in the strategic steps you take afterward. In this phase, you'll actively engage with the funding organization, patiently await responses, and lay the foundation for a fruitful partnership.
Here's how to navigate the submission and follow-up phase effectively:
Submission checklist: Ensure all required documents and materials are in order.
Adhere to deadlines: Meet the submission deadline.
Confirmation of receipt: Request confirmation of proposal receipt.
Patiently await response: Wait for the funding organization's response.
Prepare for questions: Anticipate questions or requests for additional information.
Follow-up email: Politely inquire about the proposal's status if there's no communication.
Thank you note: Send a thank you note, whether your proposal is approved or declined.
Feedback request: If declined, request feedback for future improvement.
Keep records: Maintain detailed records of all communication.
Be persistent and responsive: Respond promptly to further communication regarding funding.
Common mistakes to avoid
Avoiding common mistakes is as crucial as crafting a compelling proposal. Steering clear of these errors can significantly improve your chances of success.
Here are the steps to avoid common mistakes in grant proposals:
Meet submission deadlines: Submit your proposal on time to avoid disqualification.
Follow grant guidelines: Adhere to the specific requirements outlined by the funding organization.
Craft a clear problem statement: Define the problem clearly and support it with data.
Conduct thorough research: Back your claims with solid data and evidence.
Proofread and edit: Eliminate grammatical errors, typos, and inconsistencies.
Maintain clarity: Keep the language concise and straightforward.
Create a strong executive summary: Craft an engaging summary to capture reviewers' interest.
Develop a realistic budget: Ensure the budget aligns with the project's objectives and is well-explained.
Align with the funder's mission: Demonstrate alignment with the funding organization's mission and priorities.
Follow up and express gratitude: After submission, engage in follow-up and express gratitude for consideration.
Tailor proposals: Customize each proposal to meet the unique requirements of each funder.
Incorporate feedback: Learn from previous applications and incorporate feedback for improvement.
A well-crafted grant proposal can increase your chances of securing funding for your important projects. So, take the time to carefully plan and execute each section to make a compelling case for your cause.
Ready to expedite your grant proposal process and boost your chances of securing vital funding? Signeasy's user-friendly eSignature and contract workflow platforms make the process paperless and time-efficient.
Take action now, streamline your grant proposal submission, and watch your projects come to life. Sign up for Signeasy today and elevate your grant-seeking journey. Success awaits!
1. How do you write a grant proposal?
To write a grant proposal, explain the project's purpose, followed by the problem statement. Then, briefly outline why addressing the problem is crucial. Detail your plans for resolving the issue and highlight the potential benefits to society.
Ensure that your objectives and plans are practical and achievable. To bolster your case, include statistics, charts, and expert feedback. The proposal should ultimately convince funders of the project's authenticity and potential for success.
2. What are the different elements of a grant proposal?
A grant proposal typically consists of key elements: the executive summary, project description, problem statement, budget, evaluation plan, organizational background, and sustainability strategy. These elements work together to convey the project's importance, feasibility, and alignment with the funding organization's goals.
3. What is the difference between a grant and a grant proposal?
A grant is a sum of money provided to any organization or individual to offer support for various causes, projects, research, and initiatives. A grant proposal, on the other hand, is a document that outlines the details of a project and the organization, along with its funding requirements.
Recommended Reads
Careers Hiring
What's new
Integrations
Help Center
Case Studies
Sign PDF Online
Electronic Signature
Signeasy vs DocuSign
Signeasy vs Adobe Sign
Signeasy vs Dropbox Sign
Signeasy vs PandaDoc
Signeasy vs SignNow
Terms of Use
Join us for an exclusive event to learn how to do prospecting, pre-award, and post-award management in one place.
Last Updated:
September 20, 2023
Successful Grant Proposal Examples: The Ultimate List for 2023
Instrumentl team
September 13, 2021
Table of Contents
Writing grant proposals can be a stressful process for many organizations. However, it's also an exciting time for your nonprofit to secure the funds needed to deliver or expand your services.
In this article, we'll dig into successful grant proposal examples to show how you can start winning grant funding for your organization.
By the time you finish reading this, you'll understand the characteristics of successful proposals, examples of grant proposals in a variety of program areas, and know exactly where you can find more sample grant proposals for nonprofit organizations .
Ready? Let's dig in! ‍
Why Should You Find Successful Grant Proposal Examples?
Whether you are a seasoned grant writer or are preparing your first proposal ever, grant writing can be an intimidating endeavor. Grant writing is like any skill in that if you apply yourself, practice, and practice some more, you are sure to increase your ability to write compelling proposals.
Successful grant proposals not only convey the great idea you have for your organization but convince others to get excited about the future you envision. Many follow similar structures and developing a process that works best for your writing style can help make the task of preparing proposals much easier.
In addition to showing what to and not to do, finding successful grant proposals can help you see significant trends and structures that can help you develop your grant writing capabilities.
What Characteristics Make a Grant Proposal Successful?
No two grant proposals are the same. Nor should they be. Every organization is unique, as is every funding opportunity. That being said, there are some shared characteristics that most successful proposals contain.
1. Successful grant proposals have a clear focus.
Your first step when searching for funds is to clearly understand why you need those funds and what they will accomplish. Funders want to invest in programs they believe will be successful and impactful.
In your proposals, you want to instill confidence in your organization's commitment to the issue, dedication to the communities you serve, and capacity to fulfill the proposed grant activities.
Some questions that you may want to consider include:
Are you looking for funds to establish a new program, launch a pilot project, or expand an existing program?
Will your proposed program be finished in a year, or will it take multiple years to achieve your goal?
Who is involved in your program, and who will benefit from its success?
What problem will the proposed program address, and how is that solution unique?
What are the specific, tangible goals that you hope to accomplish with the potential grant award?
Click to find the best grants for your nonprofit from 12,000+ active opportunities.
Search 150+ subcategories
2. Successful grant proposals are supported with relevant data.
Before starting your grant proposal, you want to take the time to do your research and make sure that your action plan is realistic and well-supported with data. By presenting yourself as capable and knowledgeable with reliable data, a thorough action plan, and a clear understanding of the subject matter.
It can also be beneficial to include data that your organization has collected to show program impacts and staff successes. Conduct regular analysis of program activities, grant deliverables, and collect success stories from clients and community members.
Some tips for when you collect your grant research:
Make sure that you gather data from reputable sources. For example, at government sites such as Data.Census.gov , the U.S. Bureau of Labor Statistics for demographic data, or the U.S. Small Business, Explore Census Data Administration for industry analyses. ‍
Include diverse data. There may be some statistics where the numbers are enough to grab the reader's attention; other times, it may be helpful to have illustrations, graphs, or maps.
In addition to quantitative data, qualitative data such as a story from an impacted community member may be extremely compelling.
Make sure that the data you include is relevant. Throwing random numbers or statistics into the proposal does not make it impressive. All of the included data should directly support the main point of your proposal.
You may find it useful to log important notes around what data you want to include in your grant proposal using a grant tracking tool such as Instrumentl .
By the way, check out our post on grant statistics after you finish this one!
3. Successful grant proposals are well-organized
Make sure to pay close attention to all of the requirements that a potential funder includes in their grant details and/or request for proposals (RFP). Your submission and all accompanying attachments, which may also include any graphs and illustrations, should adhere precisely to these guidelines.
Frequently the RFP or grant description will include directions for dividing and organizing your proposal. If, however, it does not, it is still best practice to break your proposal into clear sections with concise headings. You can include a table of contents with page numbers as well.
Standard grant proposal sections include:
Proposal Summary: Also called the Executive Summary, this is a very brief statement (1-3 paragraphs) that explains your proposal and specifically states the amount of funding requested.
Project Narrative: The bulk of your proposal, the Project Narrative, will do most of the work introducing your organization, the program, and describing your project. - Organization History: Who you are, what you do, where and how you do it. - Statement of the Problem: Background information on the problem and how it will be solved through the grant. - Project Description: Detailed explanation of the program you intend to implement with the grant, including a detailed timeline.
Budget and Budget Justification: A breakdown of the project resources into specific budget categories, the amount allocated to each category, and appropriate reasons for that breakdown.
4. Successful grant proposals are tailored to the funder.
In addition to finding the basic details on the funding opportunity and application guidelines, you should also look into the funder, their giving priorities, and history.
Funders are much more likely to select your organization among others if they clearly understand and empathize with your cause and recognize the impact your work has in the community.
For more details on establishing meaningful relationships with funders, check out our article on How to Approach and Build Grant Funder Relationships .
The first step in determining whether a funding opportunity is a good fit, do some research to ensure your organization's programs and financial needs meet the funder's interests and resources.
A few questions to ask include:
What are the organization's values, written mission, and goals?
How is what you want to do aligned with the overall mission of this agency?
Do their giving priorities match with the vision of your proposed program?
Will this grant cover the entire cost of your program, or will you need to find additional funds?
Does the grant timeline meet the budget needs of your organization?
Are there other considerations that might be useful for us to know in preparing your application?
5. Successful grant proposals are proofread!
If you have been in the grant writing game for any extended period of time, chances are that you've dealt with tight deadlines. Nonprofit staff often have a lot on their plates, and if you happen to find an attractive funding opportunity when there's only a handful of days before its deadline, it may be difficult to walk away.
It is crucial to plan an appropriate amount of time to review and proofread your proposal. Grammar mistakes can make or break your submission and they are easy to fix.
General strategies for editing your proposal include:
Use one of the many available grammar-checking software such as Grammarly or GrammarCheck.me . These online tools are often free to use and can help you quickly and accurately review your work. ‍
Ask other members of your team to peer-review the proposal. It is especially important to have staff working on or who are directly impacted by the program proposed to ensure everyone is on the same page. Additionally, these staff members have the most information about the program's implementation and can catch inconsistency or unrealistic promises in the proposal.
It is also helpful to ask someone unfamiliar with your program and the subject matter discussed in the proposal. Sometimes the grant reviewer may not have the same level of knowledge you or your staff have about the subject matter, and so you want to ensure you stay away from overly-specific jargon and undefined acronyms.
Read through it (again!). A final read-through, maybe out loud, after all the edits have been made, can help you catch overlooked mistakes or inconsistencies in the proposal.
If you're looking to start building your own nonprofit financial statement and nonprofit membership application, get started quickly by using our Nonprofit Financial Statement Template and Nonprofit Membership Application Template . The template is made in Canva, an an easy-to-use creative design tool. You can jump right in, change colors, add your logo, and adjust the copy so it fits your brand.Why start from scratch when you can use one of our templates?
The Ultimate List of Grant Proposal Examples
As stated early on in the article, every grant proposal is unique. We have curated a list of sample grants for various types of projects or nonprofit organizations. This list is in no way exhaustive, but several examples cover common program designs and focus areas that receive philanthropic support through grants.
Research Grant Proposal Samples
Finding a grant opportunity to fund research can be a challenge. These types of grants are typically intensive and require in-depth expertise, a proposed research design, explanation of methodology, project timelines, and evidence of the principal investigator(s) qualifications.
The following are examples of grant proposals in support of research projects or studies.
Harvard University - Proposal to the Robert Wood Johnson Foundation (2009) :
Researchers at Harvard University proposed to research the "growth of policies in the United States around the use of genomic science in medicine and racial identity."
For grants focused on research, it is important to ensure that the proposal can be understood by different kinds of stakeholders. While the research may be very specific and require some expertise to understand, the purpose and need for the research undertaken should be able to be understood by anyone.
For example, being cognizant of jargon and when it is and isn't appropriate to use is incredibly important when developing a research grant proposal.
This proposal to the Robert Wood Johnson Foundation, while very detailed and specific, still lays out the intent of the proposal in laymans terms and includes the appropriate amount of detail while ensuring that a broader audience can read and understand the request and purpose of the study.
Northwestern University - Annotated Grant Proposal Sample (2016)
For individuals or organizations who are interested in developing a great grant proposal in support of a research project, Northwestern University has a catalog of grant proposal samples with annotations denoting notable strengths and weaknesses of the application.
Linked above is one such example, a grant proposal in support of a project titled "Understanding the Stability of Barium-Containing Ceramic Glazes". Review Northwestern University's catalog of sample proposals here for additional guidance and inspiration.
Clinical Trial Grant Proposal Sample
Clinical trials are important research projects that test medical, behavioral, or surgical inventions to prove or disprove hypotheses about their efficacy. These trials are an important component of scientific and medical advancement. Oftentimes, hospitals or research institutions require robust funding from grants to initiate a trial of this kind.
While clinical trials are highly specific and require a great deal of expert input to develop, reviewing a grant proposal sample can help you prepare should your nonprofit organization decide to pursue a funding opportunity of this kind.
University of Alabama at Birmingham, Center for Clinical and Translational Science – NIH Grant R Series Samples :
If your nonprofit organization is seeking funding for a clinical trial, a great place to begin for tools and resources is the University of Alabama's Center for Clinical and Translational Science.
The Center's website has several sample proposals submitted to the National Institutes of Health. For professionals hoping to submit a grant proposal in support of a clinical trial, you may find one among these excellent examples that aligns closely with your work and can guide the grant development process.
Community Garden Grant Proposal Sample
Community gardens are idyllic cornerstones of their neighborhoods, cultivating lush, green spaces where residents can build a thriving community. Some community gardens are run by nonprofits such as land trusts or are born out of special projects initiated by nonprofit organizations.
Either way, to ensure the sustainability of local community gardens, gardeners and community garden managers may need to apply for funding through grant opportunities. Below is just one grant proposal sample in support of a community garden that may help you develop your own winning community garden grant application.
Stockton University – Community Garden 2020 Proposal :
This grant proposal submitted on behalf of Stockton University does an excellent job of illustrating the success of their community garden project and justifies the need for funding to sustain the momentum of the project going forward.
This proposal is also visually compelling and well-designed, incorporating photos and color schemes that directly evoke the image of a flourishing community garden. Ensuring your proposal document is easy to read and incorporates a strong layout and design can sometimes make or break an otherwise strong proposal that is being judged in a competitive pool of applicants. Strong design elements can set your proposal apart and make it shine!
Government Grant Proposal Samples
Government grants are some of the most complex and challenging funding opportunities that a person can come across. Funding from government entities is allocated from tax-payer dollars, and as such the government employs strict requirements and rigorous oversight over the grantmaking process.
Having a successful template or sample in hand can help position you for success when you need help applying for a government grant.
National Endowment for the Humanities - Challenge Grant Proposal Narrative Sample :
Developing a grant narrative is a challenge regardless of the opportunity. Government grants, which require very specific detail, can pose an even greater challenge than most opportunities. Linked here is a successfully funded project of the Alexandria Archive Institute, Inc . through a grant from the National Endowment for the Humanities (NEH).
This project is a great example of how to develop a grant narrative that successfully addresses the stringent requirements associated with grant proposals. Note how each section is laid out, the double spacing, citations, and other key elements that are required in a government proposal to adhere to specific standards.
Even though this is a great example, also be aware that every government agency is different and while this proposal was a successful application for the NEH, other agencies may have different requirements including specific narrative sections, attachments and work plans, among other key items. ‍
Environmental Protection Agency (EPA) – City of Pleasantville Clean School Bus, Clean Snow Removal Trucks and Clean Bulldozers Project Proposal Sample :
The Environmental Protection Agency (EPA) offers an example grant for potential grantees to review. This sample proposal envisions a project by a local municipality to procure buses, snow removal trucks, and bulldozers that produce less emissions thereby decreasing air pollution in the region. This sample proposal is a great guide for developing a compelling narrative and weaving in evidence-based data and information to support throughout.
Conference Grant Proposal Sample
Conferences are an important aspect of a nonprofit or educational institution's operations. Conferences can help bring together like minded individuals across sectors to find solutions and sharpen their skills, and they can facilitate the formation of powerful coalitions and advocacy groups.
Identifying funding for conferences can be difficult, and requires a thoughtful, strategic approach to achieve success. Following a template or grant proposal sample can help guide you through the application process and strengthen your chances of submitting a successful application.
Agency for Healthcare Research and Quality – American Urological Associations Quality Improvement Summit :
This sample proposal provides an extensive template to follow for writing a successful conference grant proposal. The proposal follows an easily understood, structured narrative, and includes a detailed budget and key personnel profiles that will help anyone applying for grant support strengthen their chances of developing a high-quality application.
Dance Grant Proposal Sample
There are countless arts and cultural nonprofit organizations in the United States. According to Americans for the Arts , there are over 113,000 organizations (nonprofit or otherwise) devoted to promoting arts and culture in communities throughout the country—including dance.
Whether a theater that focuses on dance performance or a studio that teaches beginners how to appreciate the art form, there are a variety of dance-focused nonprofits that exist. Identifying strong grant proposal samples for dance-focused organizations or projects can be helpful as you work to help your dance program grow and gain revenue.
Mass Cultural Council – Dance/Theater Project Grant Sample :
This is an example proposal for an interactive dance/theatrical puppet project that focuses on engaging families. While this example captures a very unique and specific project, it also provides a good example of how to craft a case statement, write a strong project description, and develop a detailed project budget.
Daycare Grant Proposal Sample
In the United States, daycares are a vital component of childhood development, but unfortunately many families are unable to access them due to cost or accessibility. Studies show that in 2020 alone, over 57% of working families spent more than $10,000 on childcare while 51% U.S. residents live in regions classified as "childcare deserts".
Given this, nonprofit daycares are vital to supporting future generations and providing accessible and affordable childcare for parents throughout the country. Many nonprofit daycares rely on generous funding through grants. Nonprofit day care professionals can use all the help they can get to submit winning proposals and sustain their daycare's operations.
Relying on a high-quality grant proposal sample or template can be a huge help when working on a grant application or writing a proposal in support of a daycare.
AWE - Digital Learning Solutions – Grant Proposal Template :
While not a straightforward grant proposal sample, this grant template provides detailed guidance and helpful examples of how to respond to common questions and how to craft essential elements of a grant proposal focused on childcare and childhood development.
For example, the template provides easy to understand steps and bulleted lists for every key component of the grant proposal including a case statement, organizational capacity and information, project sustainability, project budget, and project evaluation. ‍
Literacy Grant Proposal Sample
Promoting literacy is a very common mission for nonprofit organizations throughout the U.S. and the world. Literacy projects and programs are typically provided by educational institutions or education focused nonprofits.
In fact, according to the Urban Institute , Education focused nonprofits made up 17.2% of all public charities. With numbers like these, it can be helpful to gain insights from a grant proposal sample that will help you win grants and grow your organization.
Suburban Council of International Literacy (Reading) Association "Simply Reading" – Grant Proposal Sample :
This sample proposal to the Suburban Council of International Literacy (Reading) Association (SCIRA) is a great example of a strongly developed narrative that makes a powerful case for how fostering a love for reading among young students can result in improved educational outcomes. This helpful guide provides a framework for drafting a high-quality grant narrative while also giving examples of other key proposal elements such as a project budget.
Successful Educational Grant Proposals
Educational programming can be highly diverse in its delivery. Check out these examples of successful grant proposals for education to help you get started winning funds for your next educational program.
Kurzweil Educational Systems : In addition to this being a successful grant proposal, this example also includes detailed explanations of each section and provides useful guidelines that can help you frame your proposal.
Salem Education Foundation : This foundation has posted a sample application of a school seeking funding for increasing youth enrichment opportunities for their annual grant.
This is a great example for funding opportunities that ask specific questions about your organization and the proposed project instead of requesting a general proposal or narrative. ‍
Successful Youth Grant Proposals
These examples of grant proposals for youth programs can help you tap into one of the largest categories of charitable dollars.
Family Service Association (FSA): This example of a grant proposal that is well-written and comprehensive. It is for a community block grant focused on youth development to expand services and cover staff salaries.
The Boys and Girls Club of America (BGCA): This is a sample produced by the national office of the BGCA to assist local branches in securing funds for youth programming and expanding services.
Successful Health-Related Grant Proposals
There is a large amount of funding for health-related initiatives, from healthcare grants to individuals, operational support for organizations or clinicians, and supporting researchers advancing the field. These sample grants give a bit of insight into this diverse sphere.
Centerville Community Center : Follow this link to read a grant to support community-based programming to raise awareness of cardiovascular disease prevention. This proposal does a great job of breaking down the project description, proposed activities, tracking measures, and timeline.
Prevention Plus Wellness : This is a sample grant proposal for nonprofit organizations to assist those looking to secure funds to address substance use and wellness programming for youth and young adults. ‍
National Institute of Allergy and Infectious Disease (NIAID): The NIAID has released several examples of proposal applications and scientific research grant proposal samples that successfully secured funding for scientific research related to healthcare.
Other Successful Grant Proposals
Of the over 1.6 million nonprofit organizations in the United States , your funding requests may fall out of the three general categories described above. We have included additional grants that may help meet your diverse needs.
Kennett Area Senior Center : Submitted to a local community foundation, this proposal requests funding between the range of $1,000 to $10,000 to provide critical services and assistance to local seniors.
In addition to being very detailed in describing the program details it also carefully describes the problem to be addressed.
Region 2 Arts Council: This comprehensive grant proposal requests funds to support an artist to continue expanding their skills and professional experience. This is a useful example for individual grants or scholarships for professional or scholastic opportunities in supported fields.
St. Stephen's Episcopal Church: This is an excellent example of a faith-based organization's proposal to secure funds for a capital project to repair their building. The framing of this proposal and the language in the narrative can be used to help shape proposal letters to individual donors and to foundations, which can be especially useful for faith-based organizations or other groups looking to secure funds.
Get 9 grant writing guides, exclusive to Instrumentl subscribers. Stress less and raise more—new guides every week, for free.
Grant writing advice, step-by-step guides, and more in our weekly newsletter..
10k+ grant writers have already subscribed
Tips to Get More Successful Grant Proposal Examples
If you are interested in finding more grant proposal examples, especially those directly related to your organization's priorities and service area, you can look at a few places.
1st: Foundation Websites
Sometimes a foundation will include past proposal submissions publicly on the website. These are especially useful if you are seeking grants from the organization. You can see exactly what kind of proposals they found compelling enough to fund and see if there are any trends in their structure or language.
2nd: Online Tools and Workshops
Sites like the Community Tool Box or Non-Profit Guides offer free online resources for organizations working to support healthier communities and support social change. They provide helpful advice for new nonprofits and provide a whole suite of sample grants to help you start winning grants step by step.
You may also be able to ask other members of the Instrumentl community for their past successful grant proposals by attending our next live workshop. Hundreds of grant proposals attend these every few weeks. To RSVP, go here .
3rd: Collect your own! 
As you start submitting grants, you are also creating a collection of sample grants tailored to your subject area. Every response offers an invaluable learning opportunity that can help you strengthen your grant writing skills.
Perhaps there are similarities among proposals that do exceptionally well. If a submission is rejected, ask for feedback or a score breakdown. Then, you may be able to see what areas need improvement for the future. Read our post on grant writing best practices for more on how to evaluate your past proposals.
Wrapping Things Up: Successful Grant Proposal Examples
Grant writing is a skill that anyone can learn. And as you begin to build your skills and prepare to write your next proposal, let these examples of successful grant proposals act as a guide to successful grant writing. Don't however mistake a useful example as the ultimate guide to winning a grant for your organization.
Make sure to keep your unique mission, vision, and voice in the proposal!
Are you ready to get started? ‍
Try Instrumentl free for 14-days now to start finding funders that fit your organization's needs. Our unique matching algorithm will only show you active open grant opportunities that your nonprofit can apply for so you can start winning more grant funding.
Instrumentl's Tracker makes saving all your grant proposals to one place easy and encourages more collaboration across your team. To get started, click the button below.
Instrumentl is the all-in-one grant management tool for nonprofits and consultants who want to find and win more grants without the stress of juggling grant work through disparate tools and sticky notes.
Become a Stronger Grant Writer in Just 5 Minutes
Grant writers who raise millions stay up-to-date on trends and tips by subscribing to our newsletter.
Related posts
Grant application timeline strategies for nonprofits: 2023 edition.
From research to post-award management, master nonprofit grant application timelines with our comprehensive guide.
Unveiling Nonprofit Impact: The Power of Data-Driven Reporting
Discover how to use data in your nonprofit to enhance impact evaluation, build trust with funders, and support growth.
Nonprofit Impact Report: Essential Insights for 2023
Learn how to showcase your organization's work, outcomes, and commitment to transparency in nonprofit impact reports.
Try Instrumentl
The best tool for finding & organizing grants
67 reviews | High Performer status on g2.com
How To Write A Proposal For Funding? Step By Step Guide
Most community projects and organizations rely on government funding or donors. They require grant proposals to help attract donors and convince them for funding. So, it's best to have engaging and persuading proposals that can influence the decision of the concerned authorities.
Wondering how to write a proposal for funding that gets the job done? First, it's a clear and direct document presenting your ideas and persuading the reviewers to provide funds. Hence, you will need to do some in-depth research and analysis.
Before you further find out how to write a funding proposal, you must remember one very important step. Be it a web copy, funding proposal, business letter, or any other project type for that matter, you must write everything while keeping your audience in mind.
What are some things they would be looking to learn from going through your funding proposal? Are there any additional pointers you can include that would increase your chances of getting a positive response from the people involved?
Now, let's look at the other things that you need to know about writing a grant proposal.
What is a Proposal for Funding or Grant Proposal?
Before you begin focusing on how to write a proposal for funding, it's best to understand what a grant is and why it is important. Firstly, a grant is a sum of money obtained through assistance. It is a kind of financial support achieved to carry out defined objectives.
A grant can be required from the government, any person, or any organization. It mainly benefits the community or the nation. In some cases, the grants are provided to the students who cannot manage their fees. Also, business startups require grants.
Finding out how to write a proposal for funding can become easier if you have clarity on the following points:
What service do you intend to provide?
Who will be your target audience/groups/beneficiaries?
What are the goals, purpose, and objectives of your organization/project?
Are there any resources that you need?
What activities would you implement?
Overall, a grant proposal is a tool for communication. It's based on explaining the objectives of your project to your intended audience. An important fact that you need to remember is that the decision-makers go through hundreds of similar documents every day.
Hence, it's best to keep your grant proposal well-designed, easy, and quick to read. Also, keep it short and interesting.
How to Write a Proposal for Funding – Step by Step
Before you begin to learn how to write a proposal for funding, it's best to know that your proposal must be compelling, beneficial, and well-drafted. These steps apply to the ideas that you write about in the document and the way they are presented.
You cannot draft a professional proposal if you don't have reasonable objectives, a well-defined plan, and a good template. Here are the steps on how to write a proposal for funding that can help you achieve the planned strategic objectives:
1. Identify the Need for Funding
Firstly, it's necessary to identify the need for funding. You might have an issue to resolve in the community or an idea for a business startup. Why do you feel the need to resolve this issue or what about this idea makes it worth investing?
For this, you need a grant, which requires a well-written grant proposal. You can easily find some professional grant proposal samples on the web—however, it's best to plan and propose according to your project needs.
In this part of the funding proposal, you must define the issue you're addressing. For example, suppose you want to initiate a business that recycles waste products and contributes to waste reduction in the city. Here, you have the opportunity to share the benefits of your startup and how it can facilitate the people.
Moreover, when defining the needs, you must address why this issue hasn't been resolved in the past? If you can share the statistics and your knowledge, it can easily convince the financiers or donors to agree with your potch.
At this point, compelling and convincing evidence can make your job easier. So, don't take this lightly. Give your best in this part.
Moreover, for every grant, you need to ensure that the stakeholders accept the existence of a problem, or they get convinced by your startup idea. It will be very challenging to get a grant if they don't.
2. Writing a Grant Proposal
A proposal is an important professional document that helps cultivate and build an initial understanding. In addition, the grant proposal builds a connection between the donor and the organization.
Are you wondering how grant proposals work? Read on.
A well-written grant proposal outlines the plan of the project or startup. It includes all the extensive and factual information about the purpose and goals. Also, it presents the strategies and steps planned to implement the project and achieve the desired outcomes.
For a professional grant proposal, the following sections are included:
a. Abstract
People often don't realize the importance of an abstract in professional documents. However, experts believe that it's one of the most relevant elements in any document. Hence, it's best to spend some time creating a title and drafting the abstract.
The key to writing a good abstract is to be no longer than one page. That's the max limit. Also, it's best to use good subheadings and catchy phrases. Overall, summarize your plan in a few words to give all the relevant information to the audience.
It should include your idea, plan, what will be done, who will do it, how long it will take, the deadline, what problem you're going to solve, and the desired outcomes you're looking to achieve.
Please make sure the readers find what they are looking for.
b. Organizational Overview
If you're running an organization or planning to start up a business, here is your chance to introduce it. Present an overview of your business idea by including the following:
Name of your business
Industry and segment
Products or services
Resources and capabilities
Goals and targets
Mission and vision statement
Opportunities and challenges
Strengths of the idea
Also, if you have any experience or specific knowledge related to your business, share it here. Additionally, if you're running a non-profit organization, you'll need to devote this section to describing the nature of your business.
Along with this, you'll have to prove your capabilities of ensuring that your organization can function effectively.
c. Project Details
Once the need for the project is defined and stated, you must describe the overall project. At this point, you must have the answers to the following questions:
What are the key aims and objectives of the project?
What are your goals? (SMART goals – specific, measurable, achievable, realistic, and timely)
What are the expected outcomes?
Do you have the required resources and skills to achieve the outcomes?
What methods are you planning to use?
How are you going to measure the outcomes of your project? Are there any KPIs?
What is the desired deadline for this project?
The overall objective of the grant proposal is to ask for support and funds. Hence, it's best to clarify how much you are asking for and why you are asking for it.
A budget is the estimated cost. It's a financial part of the report, so it's better to present it in tables and figures. You can use an Excel Sheet or make the calculations in Word too. When making the budget, don't miss any amount. Also, add labels to define the costs. It helps in justifying your estimations.
Remember that a budget is one of the most important components of a proposal for funds. The investors and donors are highly interested in this part as it strongly influences their decisions. If you want to convince them, make sure that your budget is valid and reasonable.
Before you start estimating the costs, spend some time researching the market. If you have the relevant knowledge and understanding of the market condition, it will help create a reasonable budget.
e. Implementation Plan
The implementation plan must address the project activities, methodology, and proposed outcomes. Therefore, it's best to include all the relevant details. Also, share the required resources and how the ideas will be implemented the best way.
The project activities can be presented using a Gantt chart or a table. You can also include the proposed deadlines, resources, and milestones. The predecessor activities must also be highlighted to indicate the connectivity between each of the activities.
Next, present the proposed methodology. At this point, you must be sure if you're going to adopt the agile, structured, or waterfall methodology. You can use the internet to learn about different methodologies for more details. Read, compare, and choose one of the best according to your proposal and plan.
Lastly, the implementation part of the report must also include the expected and forecasted outcomes of the project. In this part, your words must reflect hopefulness, promises, and motivation.
Hence, the readers must be sure that you have the potential to implement the project successfully. Only then will they support the project or venture.
f. Appendix and Supporting Documents
Don't miss the chance to add supporting documents. These add value to your funding proposal. If you're wondering what documents you must include, let us help you. Here's a list:
Business status information
Tax records
Endorsements and testimonials
Proof records
Personal bios of the management and employees
Letters from partner organizations
All this goes in the appendix of the report. It's a way to convince the donors to support your idea.
g. Convincing the Funders and Building Good Relationship with Them
To convince the funders, it's necessary to ensure that they know everything about the project or startup. Hence, end the plan with promising statements. Then, ensure that you can achieve the planned goals and have the potential to make the proper use of funds.
The funding proposals examples on the internet present some good closure ways. These can be implemented when writing a grant proposal. In addition, it will help in convincing the funders to support your idea.
3. Evaluation of Your Project
Before you start planning, you must have a clear idea of what you want. These form the goals and objectives of the grant proposal. So, in this section, you need to include the key measures that will be used to assess the success and failure of your project.
Remember that grantors always look for information to ensure that their money is utilized correctly. So, it would help if you created an evaluation plan that defines the key measures at this stage. Sometimes, you can also include an external or internal auditor to evaluate your project.
4 Tips to Write the Best Proposal for Funding
Every funding proposal is different from the other. The objectives, deadlines, requirements, and resources vary. Hence, it's best to use unique and creative ideas every time you write a grant proposal.
Here are some of the best tips from professional proposal writers that can help you in drafting a good grant proposal:
1.Organize Your Ideas
Most of the grant proposal samples on the internet present the ideas in bullet points or numbered lists. It's a way to organize it. Many begin with the project having 4 objectives, or our plan includes 5 steps. It is identified as one of the most efficient ways to present ideas. Also, this has an impactful impression on the readers and viewers.
For this purpose, you can use a well-designed template. On the internet, you'll find many free templates that can be selected according to the objectives of your project. An effective organization plays a valuable role in connecting with the grantors.
2. Highlight the Key Interests
When learning how to write a proposal for funding, you'll find the importance of identifying and defining the key interests. It's the goal of the proposal. For well-drafted proposals, you'll need SMART goals. Also, don't overdo the initial parts of the report. It's best to focus on building a connection with the audience by sharing things that they find interesting.
At this point, you can also use the statements shared by your seniors in the organization. Or use the statistics or numbers to catch attention. Don't share your interests and make the grant proposal interesting for your audience.
3. Customize Effectively
A proposal for funding or a grant proposal must always be competitive. Remember that several people and organizations must be applying for the same grant or funds. Hence, design the funding proposal very carefully. You'll need a good template and unique ideas to meet the audience's expectations.
If you take expert advice, always personalize the proposal according to the audience. No two organizations can be impressed by the same proposal. Hence, never use the same proposal twice. Instead, make some variations and customize them according to the audience. Good research is the key here to help you gather material and evidence to support your plan.
4. Risk Assessment
When writing a grant proposal, you must assess all the internal and external risks. It's a critical factor that affects the success of the project. Therefore, your funding proposal must include a risk evaluation section that presents how your organization will reduce these risks.
Along with the risk assessment, you need risk mitigation strategies. The purpose of the section is to convince the grantors that you're capable enough to deal with the threats, challenges, and risks.
It also gives them an idea of how the overall project will be handled to meet the success criteria. So, don't miss this opportunity to connect with your audience using more factual information.
Conclusion: How Can WSH Help You Write Better Proposal for Funding
The professionals at WSH know the required steps of writing a proposal for funding and preparing it strategically according to the current trends.
Writing a funding proposal sounds simple and easy. You may feel like it's something you can do yourself. However, you may miss many opportunities and funds if you miss out on any step while writing a proposal. You need to ensure that you address your target audience in the right way, share the ideas effectively, adopt the right tone of persuasive writing, and many other things.
Hence, it's best if you can hire professionals for this job.
At WSH, professional proposal writers are here to assist you with their writing services. We believe that writing a grant proposal is a time-consuming task. Additionally, it also requires a specific set of writing skills.
Even if you know how to write a proposal for funding, you must be open to ideas. Experienced professionals can do a better job with reference to the deadlines and needs of the project.
WSH offers a variety of writing services. Our professional proposal writers are available to write a winning grant proposal. Contact the Writing Services Hub to connect with professional proposal writers and avail their efficient writing services today!
You can also connect with us for other writing services, including business proposals or plans, articles, blog posts, professional emails and letters, e-books, etc. We'd love to help you out!
Ep. 169: What is the difference between an output and outcome in a grant proposal‪?‬ Grant Writing & Funding
What is the difference between an output and outcome in a grant proposal? The difference between an output and outcome in a grant proposal might not seem quite different at first. In fact, it might feel downright like the same darn thing. For many grant writers this difference between an output and outcome can feel a little abstract and confusing. You might be thinking, "What are the differences and why do grants have to be so meticulous?" Are grant funding sources just trying to trick you with these output and outcome words? Are they chuckling in the background while you scratch your head and think, "to-may-to / to-mah-to"? Nah, grant reviewers aren't that bored, although they do have a good sense of humor. But it's good for you there is a quick way to know what this differences actually are and a way you can remember outputs and outcomes, and better yet, understand them. Once you understand what the differences (and similarities) are between grant outputs and outcomes it will make your grant writing SO much better. ✨✨ Visit www.grantwritingandfunding.com to get the proven G.R.A.N.T.S. formula to write winning grants ✨✨ Favor, please? If you love this podcast, would you please do me a favor and leave a review on iTunes or your podcast listener? This helps others find the podcast and I read each and every review! If you have any questions, feel free to email [email protected] I'd love to connect with you! YouTube: https://www.youtube.com/channel/UCWzIfwJt0az9KKwKz1Uc8vg Instagram: https://www.instagram.com/hollyrustick LinkedIn: https://www.linkedin.com/in/holly-rustick-0765b817/ Facebook: https://www.facebook.com/grantwritingandfunding/ Pinterest: https://www.pinterest.com/grantwritingandfunding/ Thanks for listening! Holly Rustick Expert Grant Writer & Bestselling Author https://www.grantwritingandfunding.com/ ✨✨ Visit www.grantwritingandfunding.com to get the proven G.R.A.N.T.S. formula to write winning grants ✨✨
More Episodes
All rights reserved
Top Podcasts In Business
Government Grants Writer Urban Ecology Center
Milwaukee, WI (Remote work possible)
Posted 3 days ago
Application deadline: 2023-12-31
As the Government Grant Writer, you will be responsible for prospecting, researching, preparing, writing and submitting proposals and grant applications in support of the Urban Ecology Center's strategic needs and priorities. Your primary focus will be to write proposals and applications for public funding, research new grant opportunities, and submit timely and accurate reports for grant funded programs and projects.
To apply for this job please visit urbanecologycenter.bamboohr.com .
Grant Assistant wants to apply generative AI to grant proposals
Grants are the lifeblood of many organizations. But procuring them often turns out to be a time-consuming, labor-intensive process. Writing a proposal can take hundreds of hours, require the services of a specialized grant writer and cost thousands of dollars — narrowing the pool of potential applicants.
Sean Carroll, the former chief of staff and COO of the U.S. Agency for International Development (USAID), is well acquainted with the challenges around grant writing. At USAID — the stateside government agency responsible for doling out civilian foreign aid and development assistance — Carroll oversaw billions of dollars in grants disbursed.
"Writing a grant proposal can be an expensive process, with hundreds of hours spent designing programs, writing the content, responding to donor questions, doing compliance checks and ensuring each document is correctly formatted," Mustafa Hasnain (the founder of creative services agency Creative Frontiers) told TechCrunch in an email interview. "For smaller grassroots groups, winning or losing a proposal can be an existential crisis."
Carroll's solution? Have AI help with grant proposals.
Alongside Hasnain, Syed Murtaza (an ex-corporate banker) and Gilberto Lopez (a Harvard academic), Carroll founded Grant Assistant , which offers a set of AI-powered tools designed to help grant writers think through their approach, target beneficiaries and surface potentially useful information from relevant documents.
Hasnain stressed that Grant Assistant isn't meant to replace professional grant proposal writers — which was my first thought, frankly. Rather, he said, it's meant to support them in their professional work.
"Most document creation tools drop the user into a blank writing environment, expecting them to compose the entire document like a polished symphony from a single note," he said. "Our experience demonstrates that this isn't the best approach, as it's counterintuitive to start from the 'top' of a complex and interconnected proposal. Put more simply, you can't write an executive summary until you've completed the substance of the program."
By contrast, Grant Assistant has users fill out a questionnaire containing questions similar to what a project consultant might ask — which informs an AI-generated draft of a grant proposal. A "suggestion engine" highlights content from documents that users upload to the platform to "enrich" grant proposals with references.
Hasnain wouldn't say exactly which generative AI model is powering Grant Assistant's grant writing, save that it's a "fine-tuned" model of some sort.
Image Credits: Grant Assistant
"Model fine-tuning has been done on USAID writing style guides and policy documents," he added. "We're training the tool on writing complex proposals for funders like USAID, the European Union, State-level agencies, the National Institutes of Health, the Department of Energy and others."
What's unclear to this writer is whether Grant Assistant, which also provides tools to manage proposal stages and reviews, keep track of impending deadlines and evaluate the state of grant proposal drafts, has properly mitigated one of the major limitations of generative AI today: hallucination.
Even the most sophisticated text-generating AI hallucinates, meaning it's prone to presenting false or misleading information very confidently as fact. It's not difficult to imagine how this might be problematic in writing a grant proposal — a grant proposal one would hope is fact-based and evidence-supported.
Hasnain asserts that Grant Assistant's suggestion engine, which brings in research and data points from documents along with citations, serves as a reasonable check on the platform's proposal-drafting model. But I'd argue that it simply places the onus on the user to compare recommendations from the suggestion engine to copy generated by the proposal-drafting model.
To throw Grant Assistant a bone, it's early days for the startup, which has a team of eight people and is predominantly self-financed excepting a $200,000 equity round and a $50,000 grant from Atlantic Philanthropies, a private foundation. I'd hope that, as time goes on, Grant Assistant develops more reliable, concrete ways to combat hallucination and its effects — particularly given all that's on the line with grant awards.
In the near term, the company's focus appears to be on customer acquisition, primarily. Grant Assistant is pre-revenue. But the startup has struck non-binding agreements with government contractors in the international development space, Hasnain claims.
With any luck, those non-binding agreements will turn into contracts — and ammunition against Grant Assistant rivals like Fundwriter.ai and Grantable.
"While there are other organizations in the grant writing space, they lack the robust integrated tools, intuitive AI and practical user flow of Grant Assistant," Hasnain said. "We believe that Grant Assistant will dramatically reduce the time and cost spent on creating a proposal, letting mission-driven large organizations focus those saved resources on crucial program delivery while small organizations can better compete with their ideas."
American Educational Research Association (AERA) Dissertation Grants
Dissertation Grants
American Educational Research Association (AERA)
With support from the National Science Foundation, the AERA Grants Program seeks proposals for Dissertation Grants. The program provides advanced graduate students with research funding and professional development and training. The program supports highly competitive dissertation research using rigorous quantitative methods to examine large-scale, education-related data.
Deadline: November 20, 2023
Facebook Logo
Twitter Logo
Linkedin Logo