Cookies on GOV.UK
We use some essential cookies to make this website work.
We'd like to set additional cookies to understand how you use GOV.UK, remember your settings and improve government services.
We also use cookies set by other sites to help us deliver content from their services.
You have accepted additional cookies. You can change your cookie settings at any time.
You have rejected additional cookies. You can change your cookie settings at any time.

Housing, local and community
Planning and building
Energy efficiency in buildings
Housing update, March 2015
Update on some of the recent actions that the coalition government is undertaking on housing.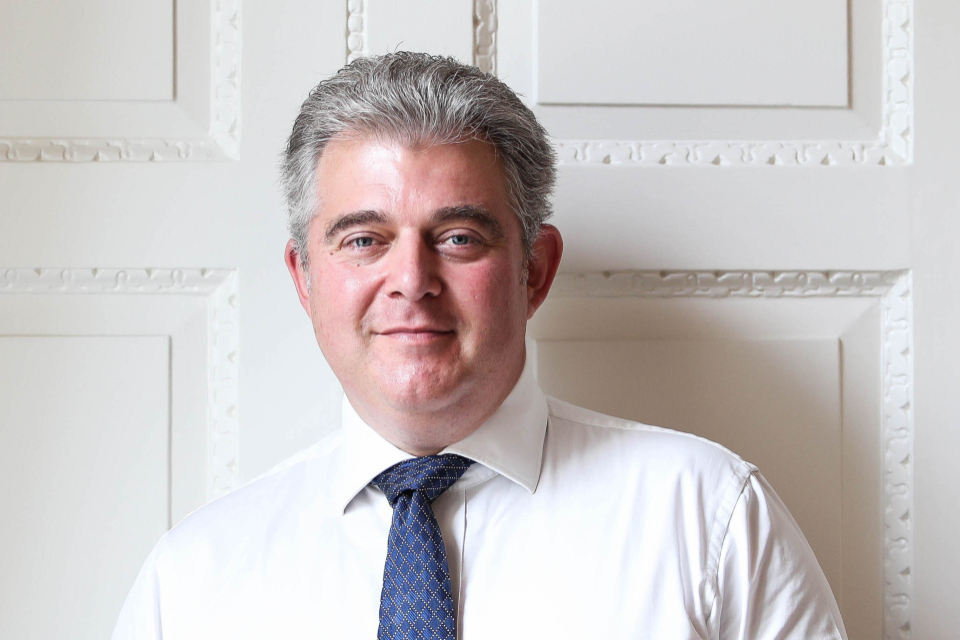 I would like to update hon. Members on some of the recent actions that the coalition government is undertaking on housing.
Providing more housing for older people
I would like to update hon. Members on recent measures the government has taken to encourage the development of more housing for older people. We are committed to addressing the challenge of our ageing population. The government is working to help older people to plan ahead and to provide them with choice over the housing that best meets their needs. This could help people to live independently for longer, and reduce costs for health and social care services.
Helping older people to remain in their own homes and preventing or delaying the need to go into hospital or residential care can help improve the quality of life for older people and reduce costs to local services. Providing more options for older people to move to more suitable housing, when they want to, can also help to free up larger homes for use by families.
Strengthening planning guidance:
The National Planning Policy Framework already requires local planning authorities to plan for a mix of housing based on current and future populations, market trends and the needs of different groups in the community, including older people. This applies to specialist accommodation as well as general housing for older people.
Many older people do not want or need specialist accommodation or care and may wish to live in general housing, or in homes which can be adapted to meet any change in their needs. Shortly we are publishing updated planning guidance to reinforce our expectation that all local planning authorities will assess and plan to meet the diverse housing needs of older people in their local communities. Local planning authorities need to be clear about the future level of both general and specialist accommodation that is needed for older people in their area.
There are already many great examples of innovative, well-designed housing schemes which help older people to live as independently as possible, such as the Joseph Rowntree retirement community scheme at Hartrigg Oaks in York and Lark Hill Retirement Village in Nottingham which both provide a broad range of options for older people, with support on-site as people's needs change. There is help available to support local planning authorities to identify the type of housing that is required, such as the Strategic Housing for Older People toolkit produced by the Housing Learning and Improvement Network and Association of Directors of Social Services. The Planning Advisory Service will support local authorities in ensuring their plans recognise the needs of their older people by promoting and sharing best practice.
Care and Support Specialised Housing Fund:
Increasing choice for older people who want to move to more suitable accommodation is important in helping people to live independently for longer. The government is supporting the development of more affordable housing for older people and adults with disabilities and mental health problems, through the Care and Support Specialised Housing Fund. Phase 1 of the programme is on track to provide over 4,000 new homes by 2018, and the Department of Health has recently announced a further phase of up to £155 million for new homes for older people and disabled adults.
Specialist housing providers, local authorities and other groups are invited to put forward bids for Phase 2, which outside of London will prioritise housing for people with mental health problems and encourage the provision of private market housing available for rent, shared ownership and purchase. Inside London the focus will be on delivering additional privately funded housing for older people, disabled people and people with mental health problems.
Right to Buy Social Mobility Fund:
The government also recently announced a new £42 million fund in 2015 to 2016 to help council tenants who are eligible for Right to Buy to purchase a home on the open market. This will prioritise several groups of council tenants, including older people and will give those older people an opportunity to buy a home which is more suitable for their needs, or closer to family or support networks.
Improved information and advice:
It is important that older people and their family have access to independent information and advice on their housing and care options to enable them to plan ahead and make the right choices. The government recently announced a further £1 million funding for the FirstStop online and telephone information and advice service. This will enable it to continue in 2015 to 2016 and to expand its local partner service which provides face-to-face advice to older people who need support with making the right choices about their housing and care.
Increasing house building by councils
In England, council house building starts are now at a 23 year high and twice as many council homes have been built in the last 4 years than from 1997 to 2009.
For local authorities, the self-financing reforms of 2012 which abolished the unpopular housing subsidy system have given stock-holding councils greater freedoms and the flexibility to manage their own housing businesses. Local authorities are now building again and more homes have been built since 2010 than in the last 13 years combined. However, this has been at a time where we also needed to address the deficit left by the previous administration and it was necessary to place limits on the amount of indebtedness a local authority could hold on its housing business.
Despite the limits on indebtedness that have been put in place the current 166 stock holding councils have borrowing headroom of over £3 billion which they can use to manage, maintain and renew their stock. The government has also allocated an additional £222 million borrowing to 36 councils to support the provision of over 3,000 new affordable homes.
As councils are now taking the opportunities that self-financing has brought to start developing new homes again and are looking at a number of different ways in which to do this, the government therefore thinks it would be helpful to set out policy in this area. The government's policy is that where a local authority is developing or acquiring and retaining new social or affordable homes for rent, that they should be brought forward using the powers available to them under part II of the Housing Act 1985 and that housing accounted for through the Housing Revenue Account. Where the numbers of units are very small – up to 200 units - the Secretary of State will consider, on application, issuing an exemption from the requirement to hold a Housing Revenue Account in line with one of the recommendations made by Natalie Elphicke and Keith House in their independent review into the role of local authorities in housing supply. If an authority is retaining more than 200 units for rent it should reopen its Housing Revenue Account and discuss with the department the setting of a new indebtedness limit.
The government is aware that some authorities may be using their general power of competence under the Localism Act 2011 to develop new social or affordable housing and accounting for that stock in its General Fund. Accounting for stock in this way is not in line with government policy and if councils continue to develop social or affordable stock which they fail to account for within the Housing Revenue Account the Secretary of State will consider issuing a direction under section 74 of the Local Government and Housing Act 1989 to bring that stock into the Housing Revenue Account.
However, the requirement to account for stock in the Housing Revenue Account does not include accommodation being used to prevent homelessness or end a homelessness duty in the private rented sector, or for use as temporary accommodation. Temporary accommodation, including for homelessness purposes, would not normally be held within the Housing Revenue Account.
A key element of the government's drive to support people to achieve their aspiration for home ownership is through the reinvigorated Right to Buy. More than 33,000 new homeowners have been created since 2012 through the reinvigoration of the scheme. And we are giving more tenants the opportunity to buy their home, by increasing discounts in line with inflation and, subject to Royal Assent to the Deregulation Bill, taking forward a change in the minimum eligibility criteria, from 5 years to 3 years public sector tenancy.
For the first time, we have ensured that local authorities can keep the receipts from additional Right to Buy sales to invest in the provision of new affordable homes for rent. This is because we recognize the valuable role that local authorities can play in providing new homes for local people.
It is important that new council tenants should have access to the Right to Buy, and that new homes should not be built by councils which are excluded from the Right to Buy. In order to be eligible, local authority tenants need to have a secure tenancy. All forms of secure council tenancies are subject to the Right to Buy, including new flexible tenancies, regardless of whether they are accounted for in the local authority's Housing Revenue Account or the General Fund.
A number of local authorities have established local housing companies to help deliver local housing solutions. The government recognises the benefits that public private partnerships can bring in supporting new forms of housing, and notes that the Elphicke-House review into the role of local authorities in housing supply identified that different housing delivery organisations offer different strengths and opportunities. The government welcomes approaches where local housing companies are developing new homes for market sale or purchasing private rented homes for the accommodation of homeless households, through an appropriate legal entity structure and/or the borrowing does not count as public sector borrowing.
However, it is not acceptable for local authorities to establish new wholly owned or controlled housing companies deliberately to avoid the government's reinvigorated Right to Buy policy and the limits on indebtedness put in place to help address the inherited deficit. Specifically, the government will not support the establishment of such companies where they are developing or acquiring and retaining new social or affordable units for rental purposes. The government believes that local authorities should support people to achieve their aspiration for home ownership through the Right to Buy.
Supporting sustainable and secure buildings
We will shortly be laying before the House the fifth report required under the provisions of the Sustainable and Secure Buildings Act 2004. The report considers the progress towards the sustainability of the building stock in England over the preceding 2 years. During the period we have taken 2 important further steps on the road to zero carbon homes in 2016. We have improved the energy efficiency of new homes by over 30% since coming into office delivering typical fuel bill savings for new home-owners of £200 per annum.
We have also introduced in the Infrastructure Act 2015 the powers needed to enable off-site carbon abatement measures (Allowable Solutions) to contribute to achieving the Zero Carbon Standard. During the period we have consulted on our proposals to rationalise technical housing standards through the Housing Standards Review. We are streamlining them whilst maintaining essential standards for sustainability including the opportunity for higher water efficiency standards to be set in water stressed areas. The government has sought to balance sustainability with the need to build new homes and promote economic growth. This report and its predecessors sets out our strong record in achieving that goal.
I hope these issues illustrate how this government's long-term economic plan is working and that building more houses, giving more power to local communities, and helping people move onto and up the housing ladder.
Related content
Is this page useful.
Yes this page is useful
No this page is not useful
Help us improve GOV.UK
Don't include personal or financial information like your National Insurance number or credit card details.
To help us improve GOV.UK, we'd like to know more about your visit today. We'll send you a link to a feedback form. It will take only 2 minutes to fill in. Don't worry we won't send you spam or share your email address with anyone.
PACTS Executive Director calls on DfT to release reports
Featured , Ministerial Statements , Parliament , Uncategorized
What use is the Freedom of Information Act? The Freedom of Information Act 2000 was a major landmark in…
Dear Transport Secretary….SR4A sets out road safety priorities
Featured , General , Ministerial Statements , News & Publications , News and Press , Parliament
The lead members of the Safe Roads for All Alliance have written to the new Transport Secretary Anne-Marie Trevelyan: …
Refreshing the 2015 Road Safety Statement – PACTS letter to Roads Minister, Jesse Norman MP
Featured , General , Ministerial Statements , News & Publications , Parliament , Press Releases
On 13th June Roads Minister, Jesse Norman MP, in his Written Ministerial Statement, announced that the 2015 British Road Safety Statement would…
British Road Safety Statement Announced
Ministerial Statements , Parliament
The British Road Safety Statement was announced by Lord Ahmad in the Lord's on 21st December 2015 and by Andrew Jones…
Ministerial Statements: 10th November- 11th November
10th November Ministerial Correction The Parliamentary Under-Secretary of State for Transport (Claire Perry): I would like to inform the House…
Written Statements: 28th October
Infrastructure Bill (Roads Reform Elements) The Minister of State, Department for Transport (Mr John Hayes): In June 2014, following the…
Written Statements: 21st October
British Transport Police Authority The Parliamentary Under-Secretary of State for Transport (Claire Perry): My noble Friend, the Minister of State…
Ministerial Statements: 13th- 17th October
14th October Written Statement Rail Passengers' Rights and Obligations Regulation The Parliamentary Under-Secretary of State for Transport (Claire Perry): I…
Ministerial Statements: 13th-17th October
14th October Written Statement Rail Passengers' Rights and Obligations Regulation The Parliamentary Under-Secretary of State for Transport (Claire Perry):…
Ministerial Statement: Roads Reform
23rd June Roads Reform The Parliamentary Under-Secretary of State for Transport (Mr Robert Goodwill): In our response to the consultation on…
Looking for something?
Bills & Acts
Early Day Motions
Parliamentary Questions
Select Committees
Follow us @PACTS
Westminster Lecture
Non PACTS Events
Past Events
Newsletters
Consultations & Responses
News and Press
Useful Websites
Ministerial
Parliamentary
People at PACTS
Organisational Structure
Safe System
Our history
How we work
Client testimonials
Fees policy
Terms of business
Corporate responsibility
Equality and diversity
Complaints policy
Mini-pupillage
Mentoring scheme
Staff vacancies
+44 (0)20 7242 4986
DCLG policy shift on Green Belt?
Planning and Environment
On 31 March 2016 the Secretary of State granted outline planning permission for 1,500 units at Perrybrook, Brockworth, Gloucestershire.
The land is within the Green Belt, and it was therefore common ground that the development would amount to inappropriate development, and should be refused unless very special circumstances existed which clearly outweighed the harm (see paras.87-88 NPPF). In agreement with his Inspector, the Secretary of State found that the harm by reason of inappropriate development in the Green Belt, and other harm, was clearly outweighed by very special circumstances.
Whilst loosening some land use policy restrictions, the Green Belt has been a red-line for this Government, and the Conservative led coalition before it. Readers will know the Secretary of State has been keen to stress that unmet housing need is unlikely to amount to very special circumstances capable of outweighing the harm caused by inappropriate development in the Green Belt. That injunction has been the subject of a circular letter on 9 July 2015, a Written Ministerial Statement to the House of Commons on 17 December 2015 and express guidance within the PPG. DCLG Ministers have also intervened to overturn Inspector's recommendations to grant permission in the Green Belt on the principle basis of unmet need, and in plan-making, DCLG intervened where the language within the Reigate & Banstead Core Strategy Inspector's Report suggested a Green Belt review was mandatory to meet housing need.
The Secretary of State notes the policy background but found at DL, 25 that "the particular circumstances of the case" merited a departure from the development plan.
Ashley Bowes, a barrister at Cornerstone Barristers with significant experience in Green Belt planning applications, commented as follows:
"On the one hand the decision is quite logical on the facts. The Council had resolved to grant planning permission and supported the case at the appeal. The planning application formed much the same land as an emerging allocation in emerging joint development plan for the area. That allocation had recently been found "sound" within an preliminary findings report by the examining inspector (although Inspector Ord's preliminary report has not been without controversy, see concern raised by Redrow Homes). Had those factors not been present, the Secretary of State might well have been swayed by the localism agenda and concerns about prematurity.
However, on the other hand, the decision is striking for changing the mood-music around housing development on the Green Belt and the Government's policy towards the principle. The Secretary of State found a number of points of "considerable importance" (at DL,27-30) including (i) the strategic aim in the Framework to boost significantly the supply of housing, (ii) the "high and persistent" levels of unmet need in the area and (iii) the economic benefits of the scheme. Those points are not particularly difficult to replicate on other sites, and therefore the decision has opened the door (some might say Pandora's Box) to more applications for housing development on the Green Belt.
When this decision is coupled with the judgment of the Court of Appeal in Hopkins Homes Ltd v SSCLG [2016] EWCA Civ. 168 (on which see our news item here) the cautionary note sounded by Lindblom J (as he was) in Grand Union Investments Ltd v Dacorcum BC [2014] EWHC 1894 (Admin.) seem never more true:
"NPPF 14, along with NPPF 49, provide no comfort to Local Planning Authorities which allow their development plans to become stale" at [78].